The Animals Drummer, John Steel Takes Us On a Trip Down Memory Lane
The Animals drummer (and the only surviving original band member), John Steel, takes us on a trip down memory lane ahead of their farewell tour
It all started in Newcastle, and for more than 60 years The Animals have been a household name – and although the band has gone through numerous changes over the years, they remain as popular as ever, now known as Animals and Friends.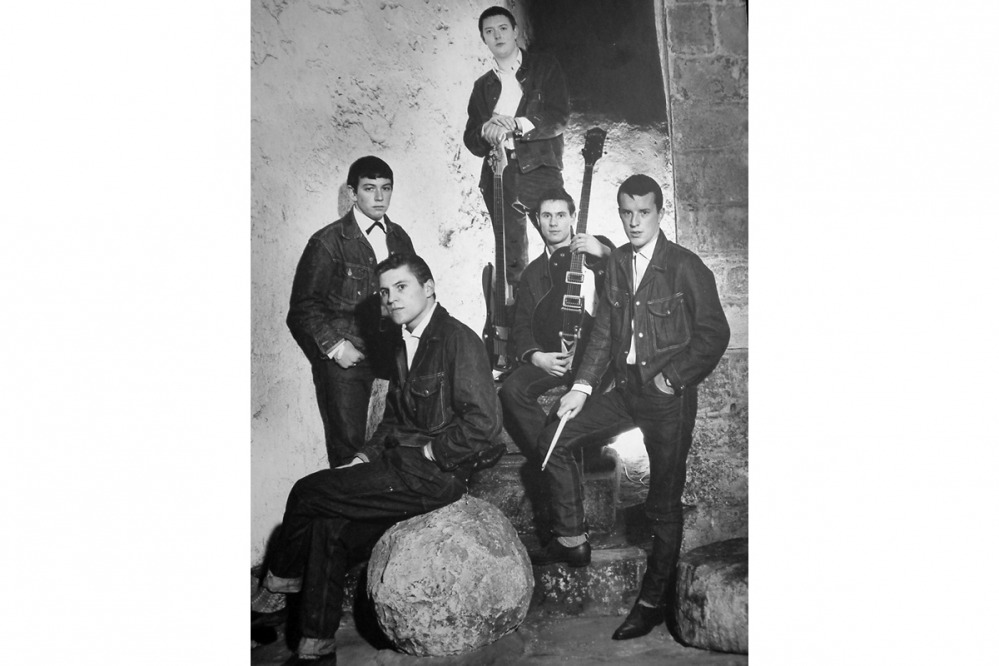 When we call John, he's just returned from a European tour – so how does it feel to be back on the road? 'Oh… so good! So good,' John exclaims instantly. 'I've really missed it. It's my other life being on the road with the guys. There's a lot of banter and a lot of fun (and tedious travel as well, but that's all part of the job). The main thing is getting on stage in front of a live audience and having a good time.'
From where it all began in Newcastle, to this upcoming farewell tour, The Animals have come a long way since the early days. 'It was all just accidental,' John reflects. Although The Animals as we know them were formed in the 60s, John takes us back to the 50s when he met Eric Burdon on their first day at Newcastle College of Art and Industrial Design. 'We were teenagers in the 50s when rock and roll first came on the scene,' he says. 'We hit it off straight away because we both had the same enthusiasm for jazz, blues and rock and roll.'
In 1959, John met Alan Price, and they formed the band with North Shields-born Hilton Valentine (a blue plaque has just been unveiled on the wall of his former home following his death in January), and Chas Chandler (whose house in Heaton also bears a blue plaque), and found themselves being regular performers at Newcastle's Club a'Gogo, which John describes as 'the hottest place in town at the time' – so good they wrote a song about it. 'We got to play with visiting acts and one of them was Graham Bond – he was a brilliant jazz musician as well as blues and rock and roll. He had a great quartet and, when we were playing, Graham actually got up and jammed with us. He seemed to really enjoy the band and he told Mike Jeffery, the manager of the club (who later became our manager), that we should be looking further afield.'
It was the early 60s when The Animals got their big break – along with their new band name. 'At the time, it sounded really outrageous but we thought it was cool,' John says of being renamed The Animals. 'Within no time at all, we were playing support to Chuck Berry on his first visit to the UK and it all just happened so suddenly. It was like "wow! What's going on here?" Nothing was planned, it all just sort of fell into place.'
'I was born and brought up in Gateshead, but Newcastle was always the stomping ground of my youth'
But what is John's career highlight? 'The thing I always think about when I'm asked that question is arriving in New York in 1964,' he recalls. 'Everything that influenced us and everything that struck a chord with us seemed to come from America. At that time, America was like a different planet. You only saw it in the movies and you had to be very rich or in business to go there – not like these days. In 1964 we suddenly had a number one hit record across the world and that was our ticket to everywhere. We found ourselves flying to America to perform in Times Square. A British motorcar called the Sunbeam Tiger had just been launched and each of us had one and we sat (not in the seat, not in the car but on the back of the seat) with a six-foot model dressed in fish net tights, whiskers and a tiger's tail,' John laughs. 'Then we headed off into Manhattan with a motorcycle escort. That was so crazy. It always sticks in my mind – what a way to arrive in a place that influenced us so much!'
The original Animals were added into the Rock and Roll Hall of Fame in 1994, and Hollywood's Rock Walk of Fame in 2001. Their most famous song, The House of the Rising Sun, ranks number 123 on Rolling Stone's 500 Greatest Songs of All Time list.
Now joined by Mickey Gallagher, Danny Handley and Roberto Ruiz, John Steel isn't done just yet – simply because he still loves the songs. 'The House of The Rising Sun and Don't Let Me Be Misunderstood, It's My Life and We Gotta Get Out of This Place – all those songs have a much stronger connection with the fans rather than those who actually made the record. I'm the only original Animal on stage, but I really enjoy playing with these guys. If there's any doubts in the audience about what they're going to see… we've only got to play one or two numbers and they go "okay, this will do",' John laughs. 'The songs are so strong. They're not here today, gone tomorrow pop songs, they seem to have a real connection with people because they're about real life.'
See The Animals and Friends Farewell Tour with special guest Maggie Bell on tour from February–May 2022. Visit animalsandfriends.info to book your tickets for shows in Whitley Bay and Darlington.
Favourite thing about the North East?
It's home. I lived in London for most of the 60s and into the 70s. When Chas became a manager and record producer he hijacked me so I lived there to work on the business side of the music. We worked with Slade who were a very successful band then. But I just feel comfortable here. I was born and brought up in Gateshead, but Newcastle was always the stomping ground of my youth. I've been living out in Northumberland near Rothbury and it's lovely. It's a great place to be and the North East is where I belong.
Favourite The Animals song?
Apart from The House of The Rising Sun which was a life-changer (that was the ticket to the wide world), I think We Gotta Get Out of This Place has become an anthem to all ages – people leaving school and college or jobs. It's a song people sing at parties when they're celebrating a change in their life. People know all the lyrics to this song, and they might not even know where it came from, but they still sing the words.
You've inspired many, but who inspires you?
Oh, wow! Chuck Berry is one of the best rock and roll songwriters that ever was. His lyrics are just poetry.
Can you play any other instruments?
Everybody in my time went to piano lessons. You were more or less obliged to go to them but I could never master it. Off my own bat, I took up playing the trumpet. Before rock and roll, the music of our youth was jazz so I played trumpet for two or three years before I took up drums. That was another accident! When Eric and I first got together we were a jazz band and two of his mates played instruments – one played the banjo, one played drums and Eric played the trombone… well, he had a trombone! Eric decided one day that he'd prefer to sing rock and roll, so the banjo player said "okay, I'll play electric guitar" and the kid on drums said "I fancy playing this new Fender electric bass" so I said "okay, I'll play drums then".
Favourite place to perform in Newcastle?
I loved the City Hall. Throughout my teenage years there was a constant stream of great visitors to the City Hall – some of the jazz men who were still at their peak. I loved the vibe of that place. It's not too big, you can see what was going on and hear what was going on too.
Your thoughts on Newcastle's music scene today?
I'm clueless! I really am! I can't even pretend to try and keep up with what's going on. Every generation has its own music and the music of today is the soundtrack to the lives of the youth. It's not intended for old guys like me. Every once in a while my ears prick up when I hear something on the radio and I think it's cool – that happened with Amy Winehouse at the time. But a lot of stuff goes beyond me! I can't be bothered with rap. I like to be able to hear lyrics that mean something to me.
Once the tour is over, is this the last we'll hear from you/The Animals?
I'm 80 years old now and I think okay, it probably will be. But at the same time I think nah, I'm not going to quit!