Barbour: A centenary of sustainability
In 2021, Barbour are celebrating one hundred years of sustainability – re-waxing and repurposing jackets to last a lifetime
In 1921, Malcolm Barbour, a member of the second-generation of the Barbour family, began offering re-wax services (back then, it was called re-oiling) for the now iconic jacket.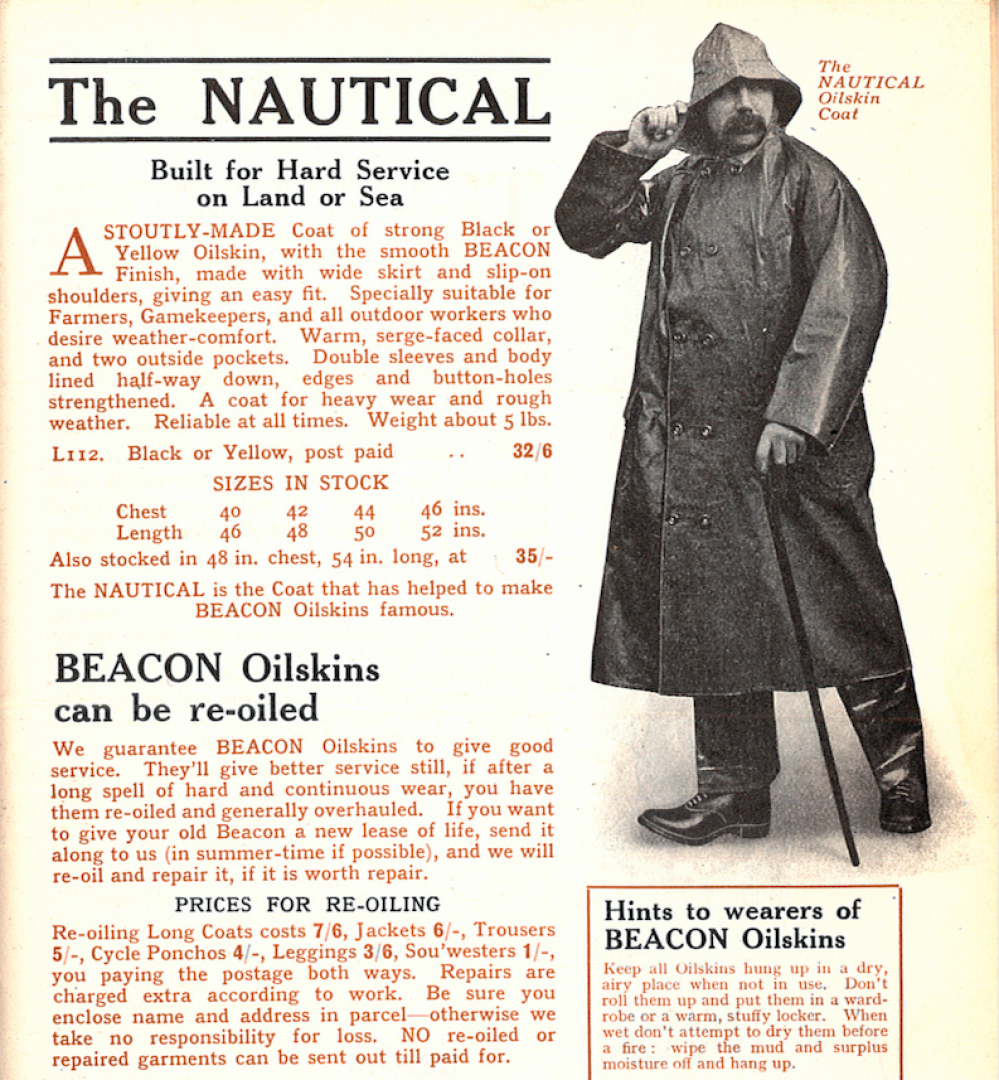 The concept of re-waxing first appeared in the 1921 catalogue, maintaining Barbour's philosophy and belief in making products that last – a generational purchase that is often passed down through the family. Re-waxing helps to keep the garment's colour and fabric in pristine condition. A century on, re-waxing services still play a pivotal role in protecting the longevity of Barbour garments – a key ingredient to the popularity of the Barbour jacket.
Barbour was established in 1894 in South Shields by John Barbour. From an affluent farming background, John was inspired to provide workers in the booming industries of the North East with hard-wearing, weather-proof garments that would last, for the likes of fishermen and sailors. The notion of durability still remains true today, and Barbour has gone on to become synonymous with the British countryside – a quintessentially British fashion staple that exudes tradition, style and sustainability. The Barbour jacket is regularly seen on celebrities, politicians and royalty, from Angelina Jolie and Alexa Chung, to the Prince of Wales, the Duke and Duchess of Cambridge and the late Princess Diana.
The amount of jackets Barbour receive each year for re-waxing is astonishing. '60,000 jackets are re-waxed annually across the world,' says Ian Bergin, Barbour's Director of Menswear who appreciates the love and commitment Barbour customers have towards sustainability and the longevity of their jackets. 'What started in South Shields a century ago is now a worldwide service,' he says. 'But it's roots in the North East remain, alongside workshops in Germany and the US with staff who put love and craft into the re-waxing of every garment.'
Re-waxing takes place on a heated table, where the oil is heated to a certain temperature before being vigorously applied to the jacket with a sponge. There is the option to do-it-yourself at home, but the process does take a lot longer than that taken by skilled workers in Barbour's factories. 'Some of our workers can re-wax a jacket in as little as 20 minutes,' Ian continues. 'We have the correct tools and equipment, but although it can be done at home, it can take hours and a lot of elbow grease. The competencies of our workers are unique, bringing much-loved jackets back to life and giving them the quality that lasts a lifetime.'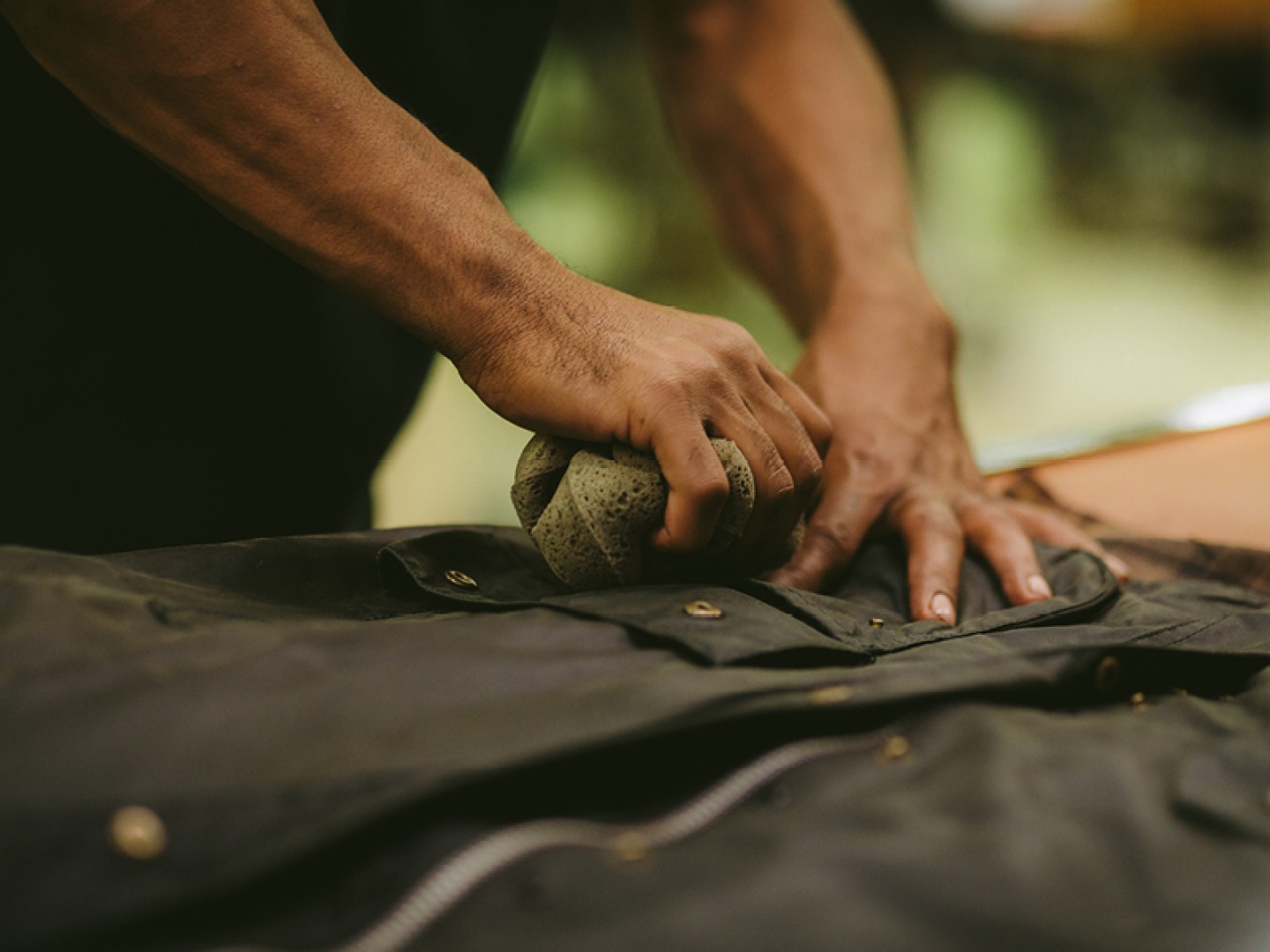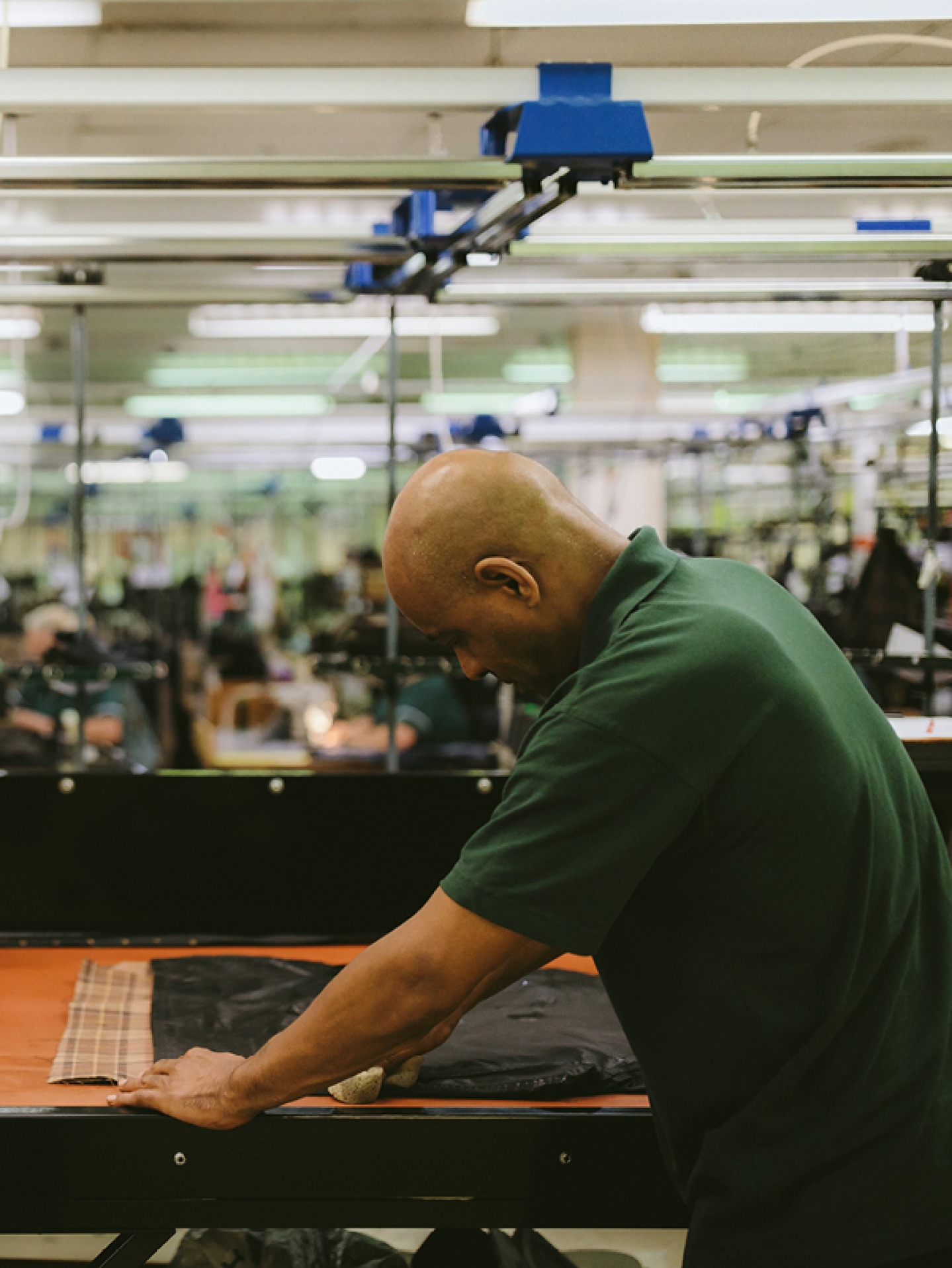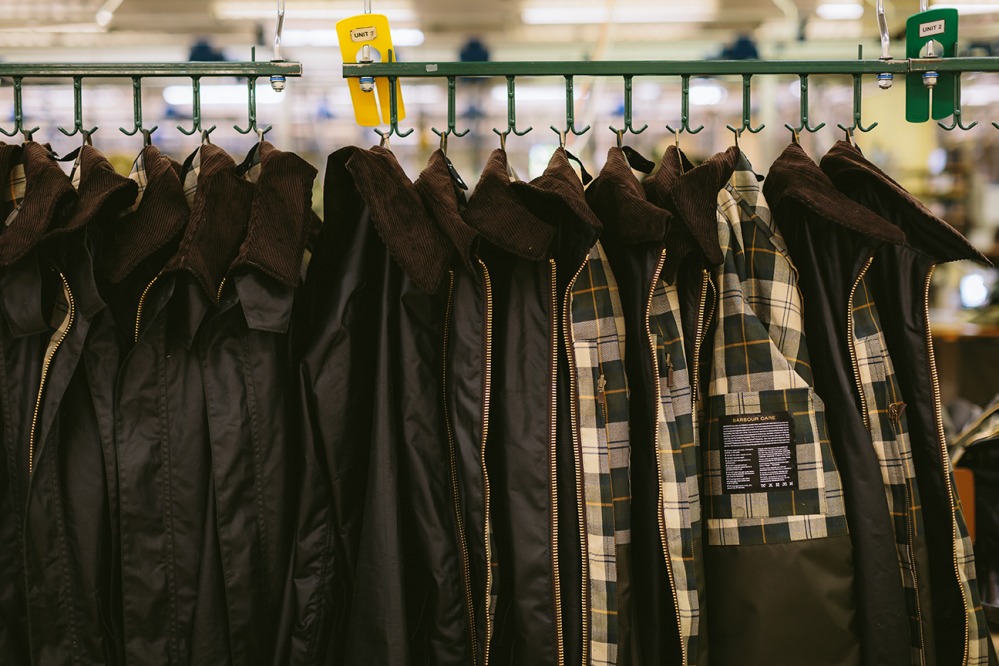 The sustainability aspect of the Barbour jacket is as poignant today as it was a century ago, with customers looking to make more sustainable choices. Extending the life of a wax jacket is one of the most effective ways of minimising its impact on the environment, and it's ideal for modern life. Remaining one of the toughest and most durable fabrics, whilst also serving as a distinctive fashion staple in every wardrobe, the Barbour jacket is timeless.
'For 100 years Barbour has been committed to sustainability, and we have always offered our customers a choice in the way their jacket is re-waxed,' says Paul Wilkinson, Barbour's Global Marketing and Commercial Director. 'Over 100,000 tins of wax are sold each year worldwide to customers committed to extending the life of their favourite jacket.'
Barbour have teamed up with Living North to give one lucky reader the chance to win a timeless Beadnell Wax Jacket, worth £209. To be in with the chance of winning, enter here.