Best Artisan Spirits and Breweries Across Yorkshire and The North East
Tempting tipples are even more tempting during the festive period
We've rounded up the best artisan spirits and breweries across the region.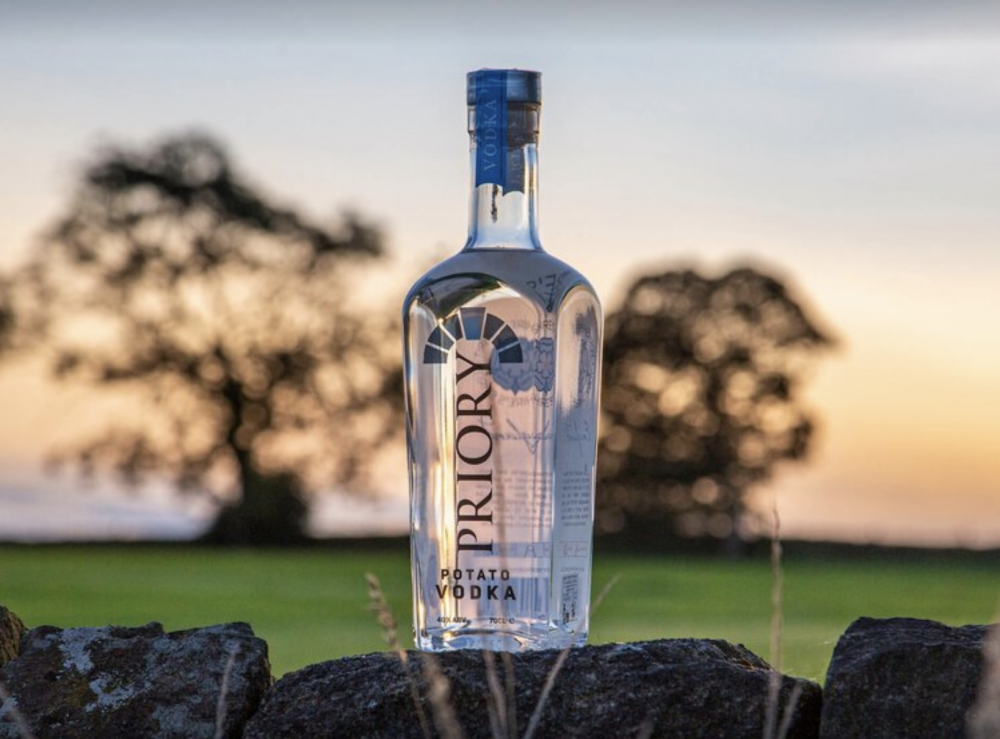 Atom Beers
Founded in 2014 by trained scientists with a passion for beer, Allan and Sarah launched Atom Beers – a company which creates drinkable, approachable and flavour-forward drinks for all to enjoy. Their core range of beers include the Catalyst beer which is a juicy American pale ale with a punchy citrus aroma and an intense tropical hop flavour, as well as the Pulsar which is a classic German pilsner modernised by new age hops and flavours of citrus. Visit the taproom at the Beverley brewery, which showcases the beers in 20 draft lines including 16 kegs and four casks, as well as over 100 bottles and cans.
Malmo Road, Hull HU7 0YF
01482 820572
atombeers.com
Priory Vodka
A true taste of Yorkshire can be found in the crisp and refreshing range of spirits from Priory Vodka. Using potatoes grown in their own fields and distilled on-site at the farm, this Yorkshire-based spirits company create pure beverages which are unapologetically uncomplicated. Their award-winning vodkas, including flavours in chilli and grapefruit, give pure, fruity and floral tasting notes, while their Priory Gin is created with a secret botanical blend which offers a crisp, refreshing and wonderfully smooth gin.
prioryvodka.co.uk
Cooper King Distillery
This independent and sustainable spirits distillery is powered by 100 percent green energy and the ethos of the business is all about creating sustainable drinks that taste good and don't cost the earth to make. Taking an original approach to distillation, Cooper King Distillery make their gins by combining innovative distillation techniques with locally-sourced botanicals and Yorkshire-grown wheat, and their whisky is handmade with a focus on flavour and traceability. Their multi-award winning Dry Gin is carbon-negative, meaning each bottle removes one kilogram more carbon dioxide from the atmosphere than it emits, and has notes of rich cardamom with juicy citrus and floral layers of local honey.
The Old Stable, Stillington Road,
Sutton-on-the-Forest, York YO61 1EH
01347 808232
cooperkingdistillery.co.uk
Full Circle Brew Co.
Located in Hoults Yard, Full Circle Brew Co. is the craft beer haven of the Ouseburn community set up by owner Ben Cleary, who always wanted to follow his grandparents footsteps into the pub and beer industry. Full Circle brew a range of core beers, including the the new Tessellate range of New Zealand IPA cans which have tropical notes and a soft finish.
Hoults Yard, Newcastle NE6 2BS
0191 481 4114
fullcirclebrew.co.uk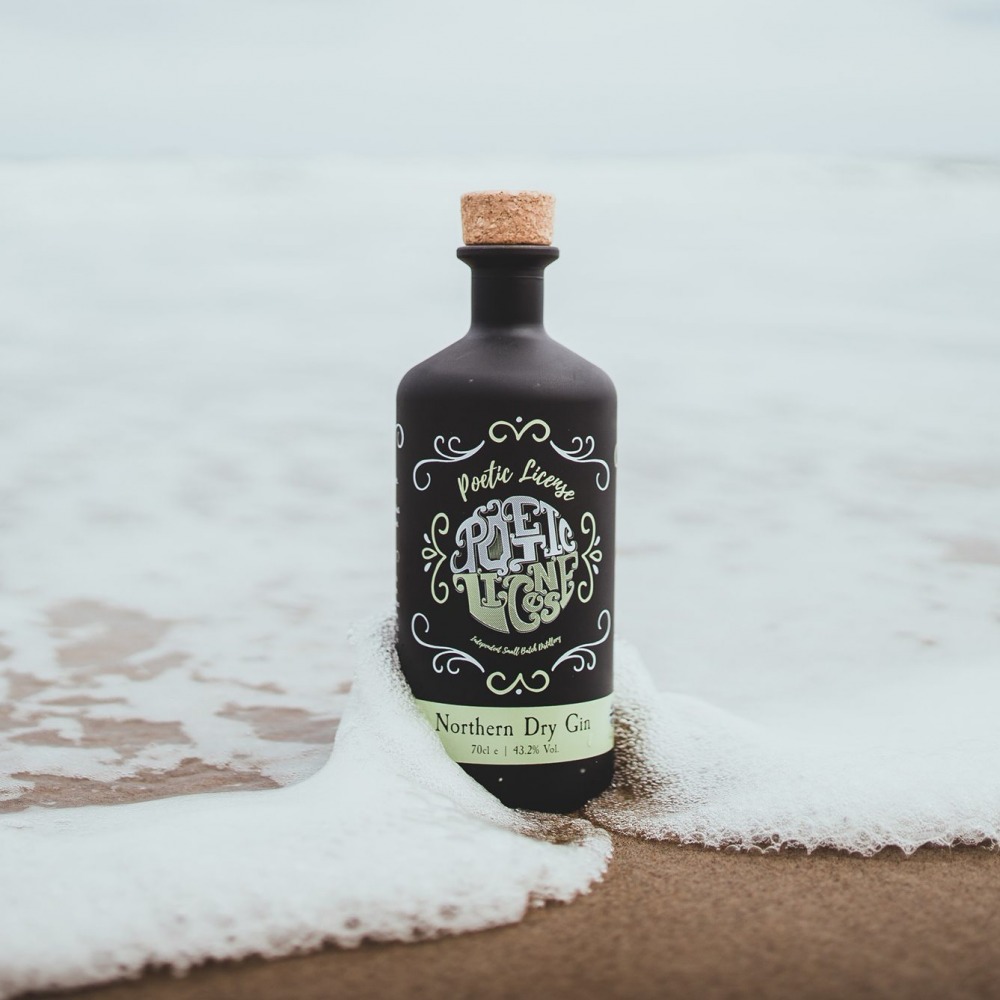 Poetic License
Poetic License are an independent small-batch distillery making big, bold gin in the traditional method of pot distilling, and they offer a range of delicious flavours, including the classic northern dry gin, a spiced orange and winter berry rarity, strawberry and cream gin and some flavoursome liqueurs too. The Old Tom is a go-to for us at Living North – delivering a sweeter and more peppery taste compared to their dry gin. The botanicals alone nurture the sweet taste, while their oak casks add flavour and colour.
Roker Terrace, Sunderland SR6 9ND
0191 510 3564
poeticlicensedistillery.co.uk
WL Distillery
This Durham-based gin distillery combine their passion for the great outdoors and their love of gin to offer authentic tasting drinks made with handpicked ingredients. Inspired by memorable summers spent in his grandad's back garden, owner Scott Wilson-Laing uses flavours of refreshing juniper with touches of apple, pear, raspberries and blackberries within his gin. The First Edition Gin is infused with English garden botanicals, whilst the latest bottle of Wilson's Gin Club Watermelon and Liquorice gives notes of refreshing watermelon and mint, balanced with a crisp taste of lime and a twist of liquorice.
Bessemer Road, South Hetton, Durham DH6 2UZ
wldistillery.com
Tyne Bank Brewery
Julia Austin's award-winning brewery can produce around 17,000 pints per week, while within the brewery there is the 1,400 square foot Tap Room which includes 16 taps and eight cask lines of the freshest Tyne Bank beers. Try core Castle Gold for the perfect golden pale ale, or the Rhubarb and Custard (brewed with sweet Yorkshire rhubarb) for something subtly sweet and decadent.
375 Walker Road, Newcastle NE6 2AB
0191 265 2828
tynebankbrewery.co.uk
Northern Monk
Northern Monk are an independent brewery who are inspired by their Northern surroundings and the history of monastic brewing practices across the region over thousands of years. This Holbeckbased brewery create the highest quality beers, combining the best of traditional monastic brewing values with a progressive approach to ingredients and techniques. Visit the Refectory located in the Grade II-listed mill to sample freshly brewed beer, or shop online via their website and purchase a range of beers such as the New World IPA and the Faith hazy pale ale, as well as seasonal beers and those with a twist.
The Old Flax Store, Marshalls Mill,Marshall Street, Leeds LS11 9YJ
0113 243 6430
northernmonk.com
Taplin & Mageean
Distilled in the heart of the Yorkshire Dales, Taplin & Mageean produce award-winning, ultra-premium London Dry Gins. With a distillery in Leyburn, Taplin & Mageean use local ingredients such as wild juniper and crystal-clear water which is naturally filtered through the ancient limestone landscape to capture the taste of the Dales. Their four ultra-premium gins include the Signature Edition, the Spiced Orange, Peach Perfect and Elderflower Orchard.
Leyburn Station, Harmby Road DL8 5ET
01969 624607
taplinmageean.co.uk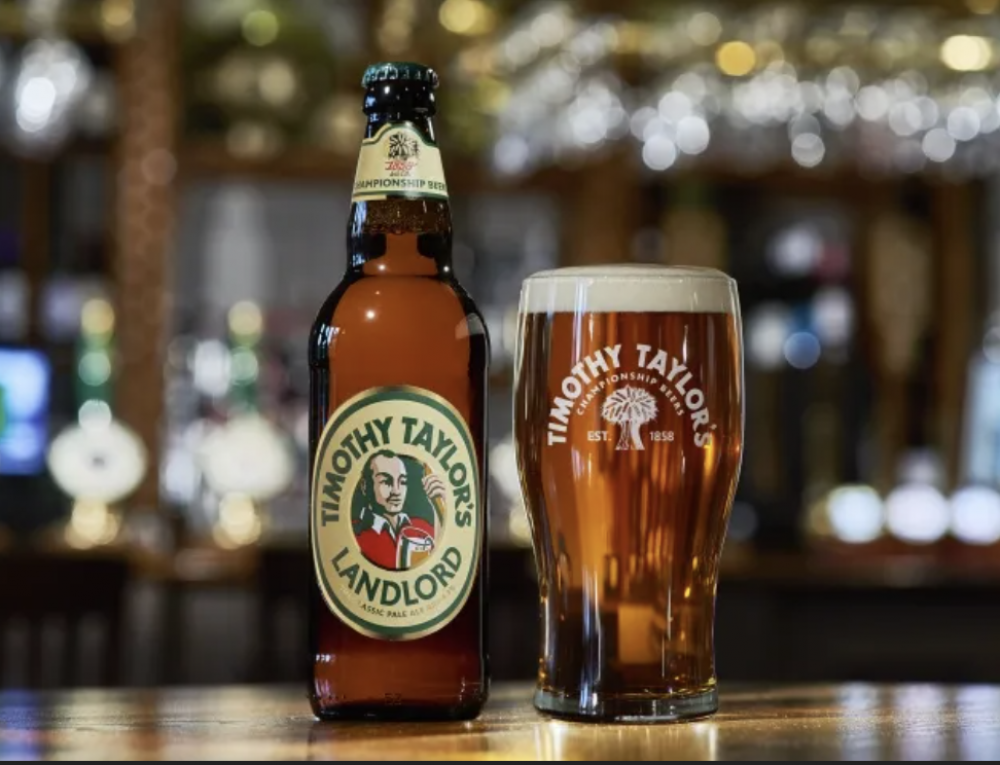 Timothy Taylor's
Using the finest ingredients combined with their uncompromising brewing process, Timothy Taylor's deliver great tasting beer every time. The brewery was established in the centre of Keighley in 1858 and moved to The Knowle Spring site five years later. Choose from a range of award-winning beers including the classic Landlord pale ale, the Boltmaker bold and tasty Yorkshire bitter, and the Dark Mild smooth, dark ruby ale.
01535 691 599
timothytaylor.co.uk
Magic Rock Brewing
Magic Rock Brewing is the culmination of a lifelong passion for beer and was founded in 2011. Inspired by local brewing traditions as well as the vibrant beer scene in the US, Magic Rock Brewing create beers which are flavourful, vibrant and consistent. Taprooms in Holmfirth and Huddersfield means there are plenty of opportunity to sample some of the 10 keg beers and five cask lines available on offer. You can also shop via their website and order everything from the High Wire Grapefruit pale ale, the Dark Arts stout and the Cannonball IPA.
Willow Lane, Huddersfield
magicrockbrewing.com
Allendale Brewery Co
This Northumberland-based brewing company has been brewing a wide range of real craft ales in a state-of-the-art 20-barrel plant, run from a former lead smelt mill, since 2006. Their core Classics range is available to buy online and includes the Pennine Pale – a multi award-winning golden ale, brewed with a trio of bold American hops for a full fruity aroma and flavour, with a refreshing citrus finish.
allendalebrewery.com
Slingsby Gin
Inspired by William Slingsby's discovery of the unique properties of the natural spring water from Harrogate's Tewit Well, this award-winning gin is created by combining carefully-selected botanicals and local fruit, such as rhubarb from Wakefield's world famous Rhubarb Triangle and gooseberries and blackberries from Balloon Tree Farm in York, with water drawn from the world-famous Harrogate aquifer. Alongside the classic London Dry gin, Slingsby's specialist flavours include rhubarb, gooseberry, marmalade, and their latest flavour of blackberry. Visit the store in Harrogate or shop online.
5–7 Montpellier Parade, Harrogate HG1 2TJ
01423 541279
spiritofharrogate.co.uk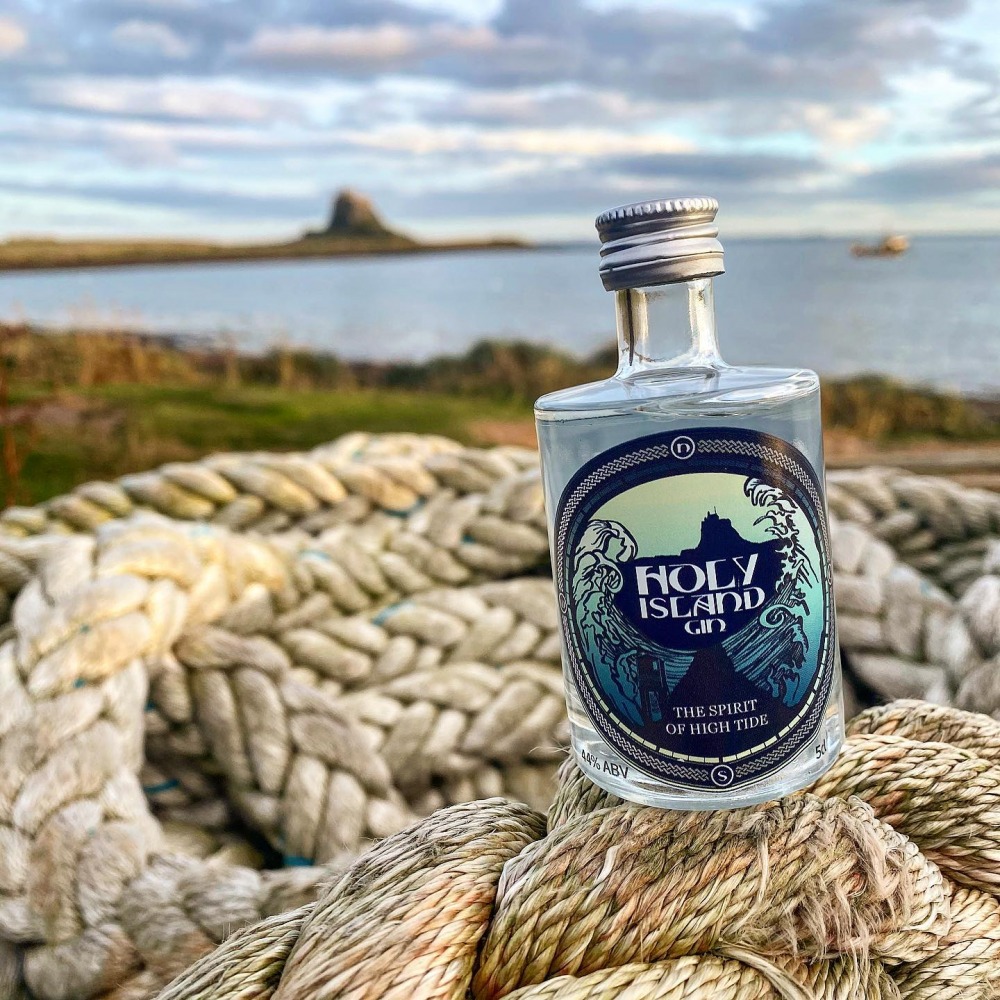 Holy Island Gin
Enjoy a taste of Island life with Holy Island Gin, which was founded in 2016 when their first traditional copper pot was used to experiment with dozens of botanicals and distilling methods. As fresh as the Northumberland coast which surrounds the island, Holy Island Gin embodies 11 carefullyselected botanicals including juniper, nutmeg, hibiscus and sweet orange peel.
The Ship Inn, Holy Island TD15 2SJ
01289 389 316
holyislandgin.co.uk
Laneberg Wine
Laneberg Wine are an urban winery which purchase grapes from some of England's top vineyards to produce their wines, using minimal intervention techniques resulting in a range of wines that simply burst with flavour. Their 2020 Vintage collection (including Bacchus, a stunning still dry white with notes of citrus and green apple flavours; the Maximilian 2019 red; and the Stefanija 2020 rosé) offers something for everyone. More of a sparking fan? Try This Mortal Angel Rosé – a semi-sparkling rosé wine with characteristic red fruit, citrus and mineral flavours.
lanebergwine.com
The Herbal Gin Company
This award-winning handcrafted artisan gin and vodka company was founded by two friends who wanted to bring something unique and creative to the spirits market. Specialising in flavoursome gins, The Herbal Gin Company offers a fascinating gin experience which not only includes a tour of the small batch distillery and an insight into how the distillery started, but also lets you in on some of the secrets of making top class gins. From passionfruit, seville orange and pink grapefruit flavours, to more exotic notes such as spiced gingerbread, lemon drizzle cake and spicy flavours from The Orient, The Herbal Gin Company has a gin for everyone's palate.
18 NorthField Way, Newton Aycliffe, DL5 6EJ
theherbalgin.com
Masons of Yorkshire
Founded by gin-lovers Karl and Cathy who had an unwavering belief that when it came to gin, doing things the right way, and without compromise would lead to the very best outcome. Creating gin the Masons way, means more character, more flavour and uncompromising quality, so expect a range of flavours including orange and lime leaf, pear and pink peppercorn, English lavender and raspberry gin. Discover the magic behind the award-winning gin at the state-of-the-art distillery in the heart of Yorkshire and learn the art of distilling, develop your senses with guided tastings, or join the team for a sophisticated cocktail evening.
Trinity Place, Conygarth Way, Leeming Bar DL7 9EE
01677 426467
masonsofyorkshire.com
Abbeydale Brewery
A true Sheffield institution founded in 1996, Abbeydale Brewery is based in the heart of the Antiques Quarter and blends heritage and tradition with creativity and innovation, reflecting these values across their range of beers. Brewing over 220 brewers' barrels per week of up to 15 different beers at any one time, Abbeydale Brewery have established a range of popular local beers. Their flagship pale, Moonshine, is a favourite for most and has won multiple awards – tasting notes are predominately citrusy with grapefruit and lemon at the forefront.
0114 281 2712
abbeydalebrewery.co.uk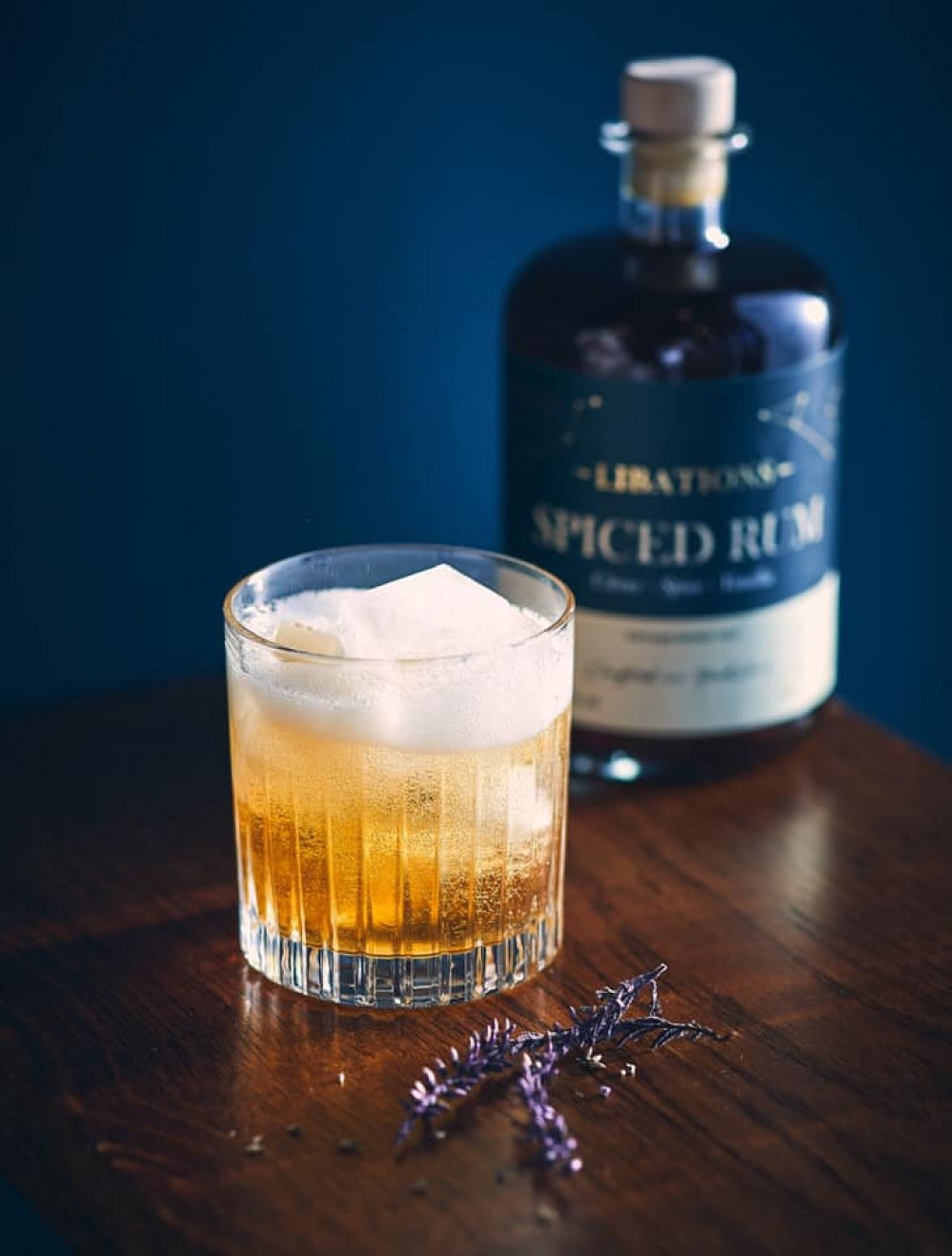 Libations Rum
With a huge passion for rum and the belief that it is often misrepresented, Libations Rum was created in late 2019. Creating an intriguing yet approachable rum is the top priority for this Leeds-based spirits company, and to do so their rum starts its journey in the Caribbean before being distilled and perfected in Yorkshire. Hardy Yorkshire heather, Madagascan vanilla, cinnamon, clove and orange peel are combined with low water content North Yorkshire honey to create a rum with real intrigue. Try the Single Origin Spiced Rum for tasting notes of gentle clove and cinnamon with a honey finish, or give the Pineapple Infused Spiced Rum a go for bold pineapple flavours met with a gentle honeyed sweetness.
libationsrum.com
Whitby Distillery
Award-winning London Dry gin that is distilled in small batches in the heart of North Yorkshire is exactly what you will find with Whitby Distillery. With signature botanicals including heather foraged from the North York Moors, sugar kelp and local honey, Whitby Distillery distill their gin in Dora- Gace – a 300 litre copper sill named after Dora Walker who was the only female skipper in the North Sea during World War II. From the Original Edition Gin to their blackberry and bay leaf flavoured Bramble & Bay Edition, you can shop the full range of flavours via the Whitby Distillery website.
whitbydistillery.com
Cheviot Brewery
This micro brewery on the Ford and Etal Estate produces traditional cask and bottled ales, as well as offering brewery tours and tastings at their Cheviot Tap bar. Creating ales inspired by the history and landscape of North Northumberland, Cheviot Brewery brew with the finest ingredients. We recommend the Upland Ale for a refreshing bitter, or the Black Hag stout, which gives a super smooth and flavoursome oatmeal taste.
Slainsfield, Cornhill-on-Tweed
TD12 4TP
cheviotbrewery.co.uk
S43 Brewery
S43 started out in 2012 with a focus on developing their own British-style cask ales, and have since doubled production year-on-year and expanded their range of ales, including the award-winning Raven and Aurora. Back then they were known as Sonnet 43 (inspired by the Victorian poet Elizabeth Barrett Browning, who was born and raised in the village of Coxhoe which is home to the brewery) but have since adapted not only their name but their palates. Their range of ales are available to buy online including Holographic Whale New Zealand IPA and the Hazy River Dark IPA.
s43brewery.com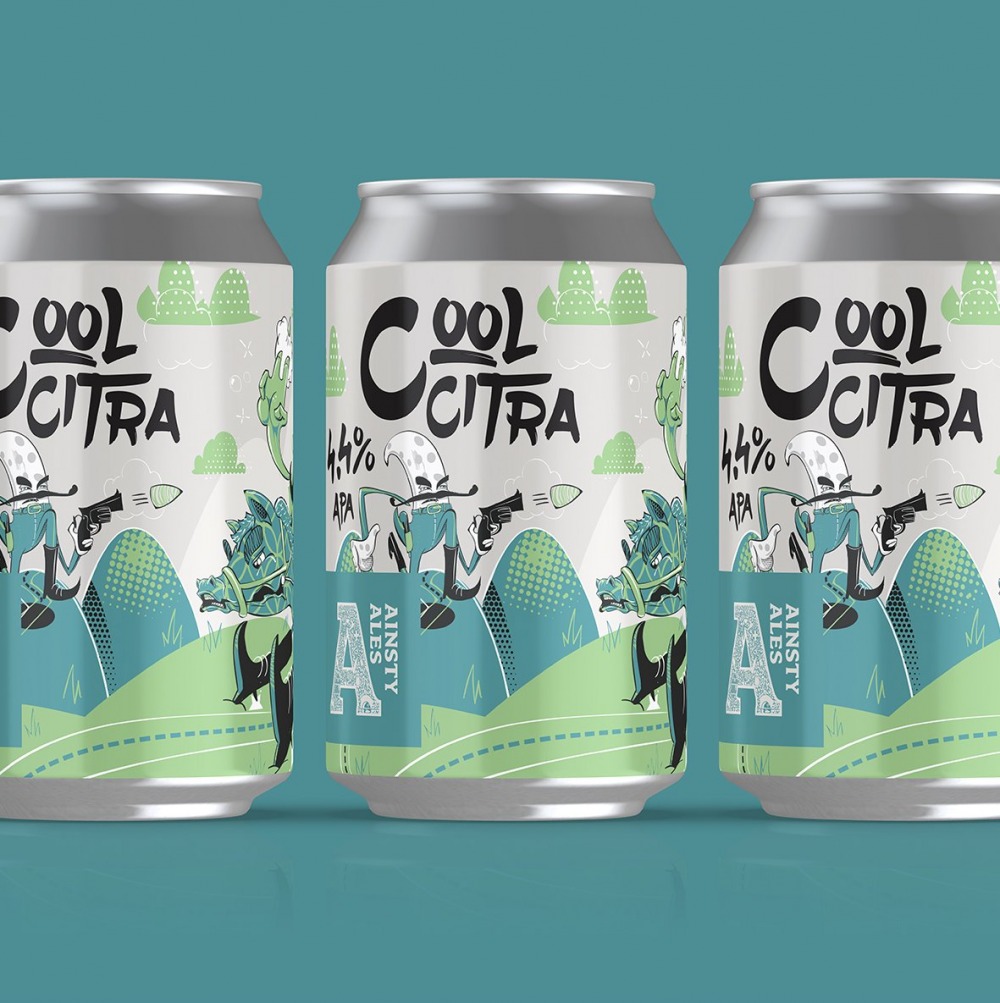 Ainsty Ales
This is an award-winning independent brewery and taproom using traditional brewing methods with only the finest ingredients to create their fantastic range of craft beers in cask, keg, bottle and can. Enjoy your favourite Ainsty Ale in your own home by shopping on their website – their Can Taster Case is the perfect way to try four of their distinctive, award-winning and vegan-friendly brews. You can also visit the Brewery Taproom where you can sample the selection of casked and kegged Ainsty Ales.
Manor Farm Buildings, Mill Lane, Acaster Malbis, York YO23 2TY
01904 703233
ainstyales.co.uk
NOVELTEA
This award-winning, premium alcoholic tea brand brings sophisticated and distinctive flavours which are worlds away from your traditional alcoholic beverage. They make small batches by combining the finest loose leaf teas with matching botanicals and spirits within a cold brewing process, before bottling up this alcoholic goodness. Try the Earl Grey Tea with Gin for a slightly spicy and floral citrus drink, or the Green Mint Tea with Rum which is perfect served warm, over ice, or as a cocktail.
novelteadrinks.com
Black Storm
This independent brewery are known for their awardwinning British craft beers in bottles, cans and cask. Try the refreshingly hoppy Blonde with subtle biscuit malt flavours, or the Black Storm IPA – a dry hopped beer with strong grapefruit character and spicy, citrus notes. Their two-starred Great Taste Award-winning Tropical Storm is back this year offering a clean and well-rounded extra pale ale.
32, Royal Quays Shopping Centre,North Shields NE29 6DW
0191 257 0898
blackstormbrewery.com
Raisthorpe Manor
Raisthorpe Manor is surrounded by the finest natural water springs. Taking inspiration from their surroundings, their first bottle of gin was created in their farmhouse kitchen using a family recipe passed down through generations, and the Raspberry Gin Liqueur quickly became an in-demand product. They now produce a wide range of award-winning flavoured gins including Oak Aged Yorkshire Dry Gin, Sloe Gin and Rhubarb Gin Liqueur, as well as offering their own range of mixers with the latest flavour being the Paradise Yorkshire Tonic which contains natural extracts of Quassia and Mediterranean botanicals such as lemon thyme and rosemary.
Wharram, Malton YO17 9TF
01377 288295
raisthorpemanor.com
God's Own Rum
Crafting single pot still spirits in Yorkshire since 2018, God's Own Rum produces four distinctly different premium rum spirits, including Yorkshire Gold, Spiced, Winter and Blush. All of the premium spirits are distilled using traditional methods in their copper alembic pot still and each is distinctive in flavour, aroma and experience. After distillation and oaking, a combination of carefully selected botanical spices or seasonal fruits and berry blends are used to create an elegant and smooth premium rum. The dark and smoky Yorkshire Spiced Rum has the perfect flavour combination of natural spice and subtle sweet complexity, while the Yorkshire Blush has an aroma of rich berry and current fruits.
godsownrum.co.uk