Also known as Gobi Manchurian, this popular Indo-Chinese dish has crispy cauliflower florets tossed in a spicy sauce.
Preparation Time:
15 minutes
Ingredients
1 cauliflower, cut into florets
1 tbsp oil, plus extra for deep-frying
2 garlic cloves, chopped
1 fresh green chilli, chopped
1 red onion, diced
2 spring onions, finely sliced, plus extra to garnish
½ red pepper, diced
½ green pepper, diced
2 tbsp tomato ketchup
2 tbsp chilli sauce
2 tbsp dark soy sauce
1 tbsp rice vinegar
1 tbsp chilli flakes
1 tbsp ground black pepper
1 tbsp salt
For the batter
100g plain flour
20g cornflour
1 tsp chilli powder
1 tsp Kashmiri chilli powder
1 tsp ground black pepper
1 tsp salt
200ml water
Method
Cook the cauliflower florets in a large saucepan of boiling water for eight to 10 minutes, then drain in a colander and set aside.

For the batter, mix all the dry ingredients together in a large bowl, then slowly add the water, stirring all the time to make a smooth batter thick enough to coat the cauliflower. Drop the florets into the batter and stir gently to coat.

Heat the oil for deep-frying in a large saucepan on a medium-high heat until it reaches 180C. Fry the cauliflower florets in batches for about six minutes until golden and crisp, then drain in a colander to remove excess oil.

Heat the oil in a large wok on a low heat, add the garlic, chopped chilli, red onion, spring onions and red and green peppers and cook, stirring, for two minutes. Add the ketchup, chilli sauce, soy sauce, rice vinegar, chilli flakes, black pepper and salt and heat through for one minute.

Toss the fried florets in the sauce, making sure to coat them properly. Serve the cauliflower in a bowl, garnished with sliced spring onions.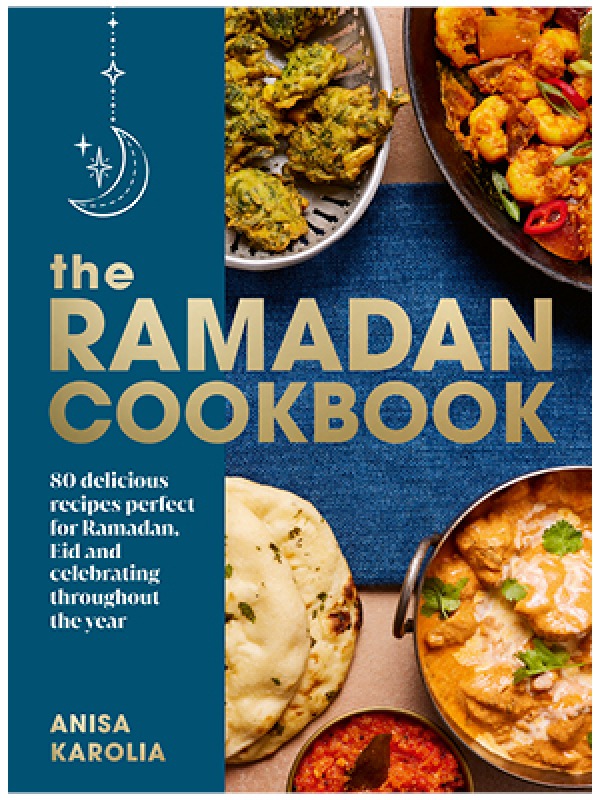 Extracted from The Ramadan Cookbook by Anisa Karolia (Ebury Press, £22) Photography by Ellis Parrinder
This article contains affiliate links. We may receive a commission for products that are clicked on through our website.