Children's Laureate Cressida Cowell on the Joy of Reading
Waterstones Children's Laureate, Cressida Cowell MBE, recently visited Dinnington Community Primary School in Rotherham to open their newly built, bespoke library
We find out how Cressida's new campaign hopes to bring joy back to reading, and get her tips on how to encourage our own children to read more.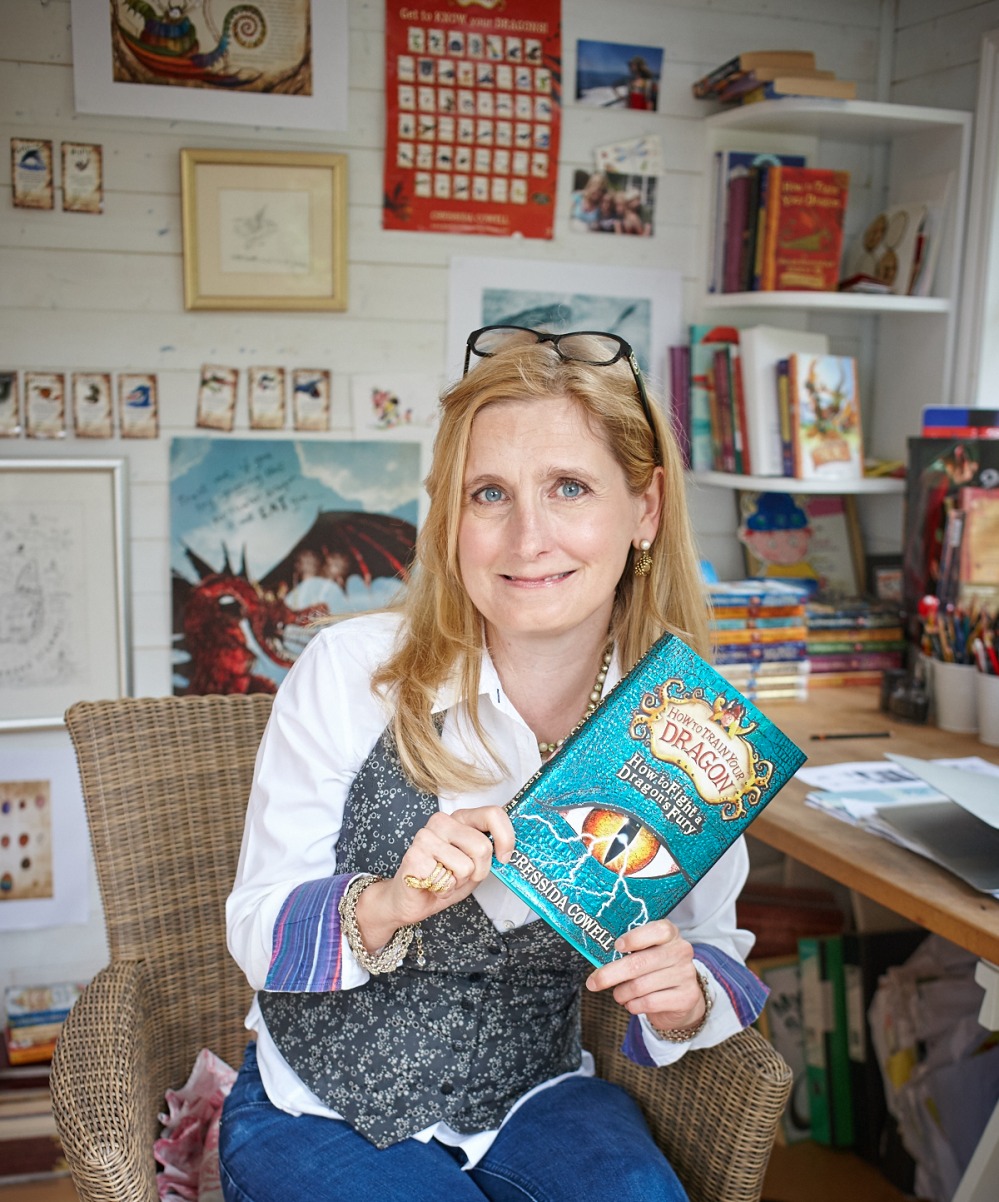 Cressida Cowell, the internationally bestselling author-illustrator of the How to Train Your Dragon series, announced her flagship Life-changing Libraries campaign in an open letter calling on the Prime Minister, Boris Johnson, to put primary school libraries at the heart of a long-term response to the pandemic with an annual investment of £100 million (so that all schools can sustain a library space and develop a culture of reading for pleasure).
Rotherham's Dinnington Community Primary School is one of six schools taking part in the pilot scheme to spotlight the four pillars of a successful 'gold standard' school library: space, book provision, expertise, and whole-school and parent involvement. Their new library is a beautiful space, stocked with a specially-curated book collection of around 1,000 titles, selected by BookTrust's expert book selection team with guidance from the Centre for Literacy in Primary Education. It's hoped that through having such a library in school, children will find joy in reading.
Cressida explains the need for libraries in primary schools best. 'We had so many schools approaching us, and I'd like to put a library like this in every single school in the UK,' she tells us. Shockingly, every prison has a statutory library, but research shows one in eight primary schools have no library space at all – a statistic that doubles in schools with a higher proportion of children on free school meals. 'I wouldn't know that if it wasn't for my job, so lots of people don't realise,' Cressida explains. 'It's not fair. A child should have the same chance as any other child, no matter what background they come from. This is something that really does have to change. We chose Dinnington because there's a great need for a library there and it also has a very strong leadership team in the school.'
We catch up with Cressida as soon as she leaves Dinnington Community Primary School, and with it fresh in her mind, we ask for her thoughts. 'It's wonderful,' she tells us. 'And it was amazing to see how much it meant to everybody. The Head was saying that this is really what they need. Everybody has gone through a very difficult time, and these children need hope and a chance. My job as a children's author involves going into so many different schools, and it just feels so unfair that the children who really need reading simply don't have the books.'
Cressida explains that primary schools need libraries because reading is a different experience for every individual child. 'One book is not going to cut it,' she adds. 'Access to a library filled with hundreds of books is what makes the difference.' But it's just as important that these books attract children so that reading is a joyful experience. That's why Cressida makes her books 'look like sweets, not Brussels sprouts,' as she puts it. 'If you look at the covers of my books, they're glinting and gold,' she says. 'I make the stories very exciting, funny, thrilling and full of pictures. Modern children's books writers are writing for children today and it's so important that today's children are represented in these books too. That's the kind of stories we hope will get into these libraries. We're bringing in new, wonderful-looking books in an exciting space that feels joyful.'
That joy is important because research shows that reading for pleasure links a child to later economic success, as well as happiness. 'In a way, reading is at the start of everything,' Cressida says. 'If a child reads for the joy of it, they're more likely to be able to write more easily and they'll have better language skills – that's what you need to unlock. Reading with your children before they start going to school for just 10 minutes a day means you're being close to them and that associates a time of closeness with books, which means when they get into school they already know that reading is a joyful thing. You can make the most of your public library before school too – some do singalong sessions for youngsters which is great. The summer reading challenge in libraries is great fun too. If you're listening to your child read, maybe do it over breakfast because after school they might just be too tired, and if you're not confident about reading, audio books are great.'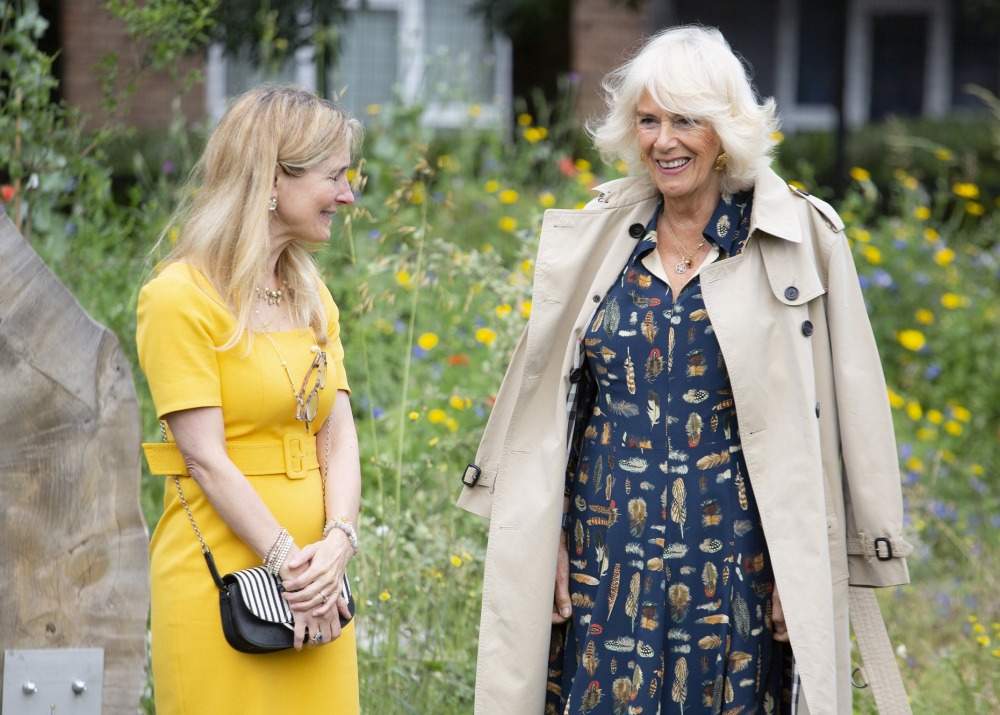 While she enjoys reading history (both fiction and non-fiction) today, Cressida says she was reading the equivalent to Jacqueline Wilson books as well as fantasy books when she was younger. However, it doesn't have to be the classic form of a book that gets your child into reading. 'I was also into comics,' she reveals. 'I read Beano, Batman and Judge Dredd.'
It's clear that everyone at the school is pleased with the new library, and they're hoping that Cressida's campaign will make a difference. 'Many children's only experience of reading and literature is what they are exposed to at school, so we feel passionately that this project has the possibility to be life changing for many in our community,' says Head Sarah Reason. 'Finding the right book can be the key to unlocking the world of reading or discovering a new passion. Combined with opportunities to meet authors and illustrators, this has the potential to ignite a lasting spark of inspiration. We believe that being part of this project will show our community that others are invested in the pupils and reinforce our belief that all children at our school can achieve their dreams. Reading is an escape, and I believe that being part of this project will inject the school with the magic that only books can bring.'