Where to Walk with an Alpaca
Where to Walk with an Alpaca
Get ready for fleece-fulls of fun and meet the docile, loveable mammals offering up a calming experience for the whole family.
• What is the difference between an alpaca and a llama? The short answer is their size, with alpacas considerably smaller than llamas, and there are differences in their hair and body shape. Although the two are considered cousins, alpacas are herd animals, whereas llamas are more independent-minded animals.
• The average gestation period for a female alpaca is 11–12 months – giving birth to just one offspring. A baby alpaca can weigh up to 20 pounds on arrival. Alpacas hum – as herd animals they make the noise for reassurance from their peers, as well as to let other alpacas know that they are present and content.
• The natural lifespan of an alpaca is 15 to 20 years.
• Alpacas' origins have been traced back to South America over three million years, and they're a branch of the camel family – Camelids.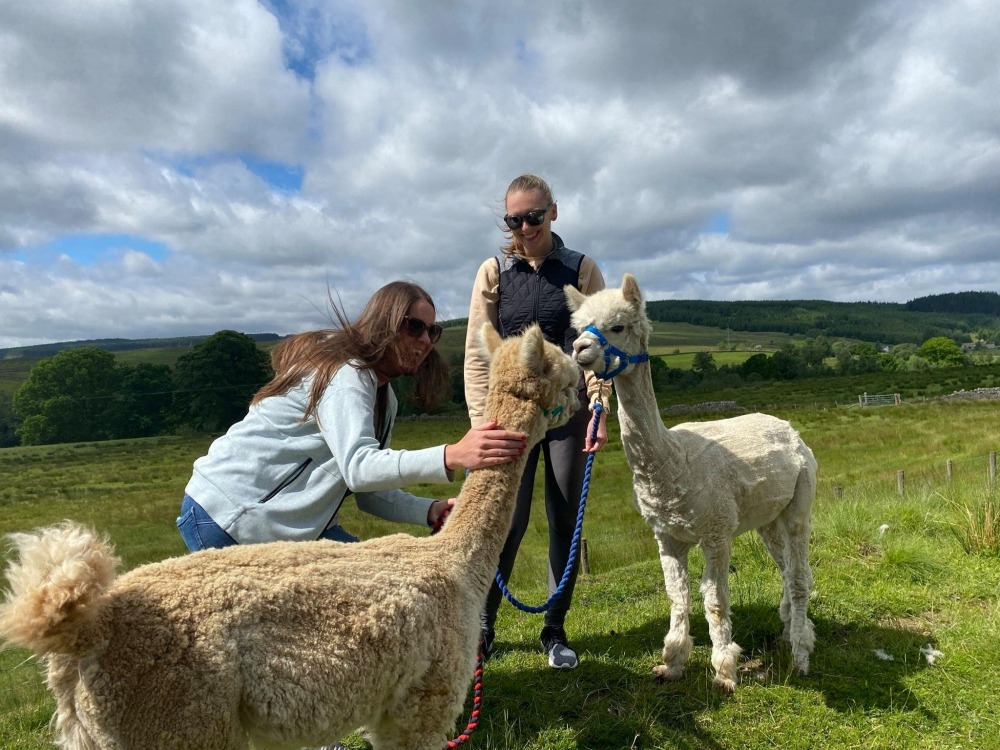 FERNY RIGG ALPACAS
High Stokoe Farm, Hexham NE48 1AG
01434 240152
fernyriggalpacas.co.uk
Ferny Rigg's adorable alpacas are found in the Upper North Tyne Valley. The walk takes you on a beautiful trail within the sight of the Kielder Dam, but why not indulge in an alpaca picnic? Meet the herd and take a gentle walk with your alpaca before enjoying a delicious picnic in a small paddock alongside some of your new-found friends. Ferny Rigg also offer packages, such as private walks in alternative locations, with a set-up pen for you and your guests to get up close with the animals. The farm also boasts two converted old stone barns where you can enjoy a glorious overnight stay among the alpaca fields, right in the heart of Northumberland's International Dark Sky Park.
BEACON ALPACAS
Suncliffe Beacon Farm, York YO61 4PD
01347 868879
beaconalpacas.co.uk
Beacon Alpacas provide an informative and fun-filled two hour experience in the beautiful Hambleton Hills. As well as bonding with your very own alpaca during the guided walk, you'll also meet the rest of the herd along the way. Beacon Alpacas also cater for special occasions, (such as birthdays, hen parties and anniversaries) filled with alpaca gifts, flowers and cakes to add to the experience. Walks take place everyday except Tuesdays and Thursdays, so there's plenty of opportunity to book your woolly walk.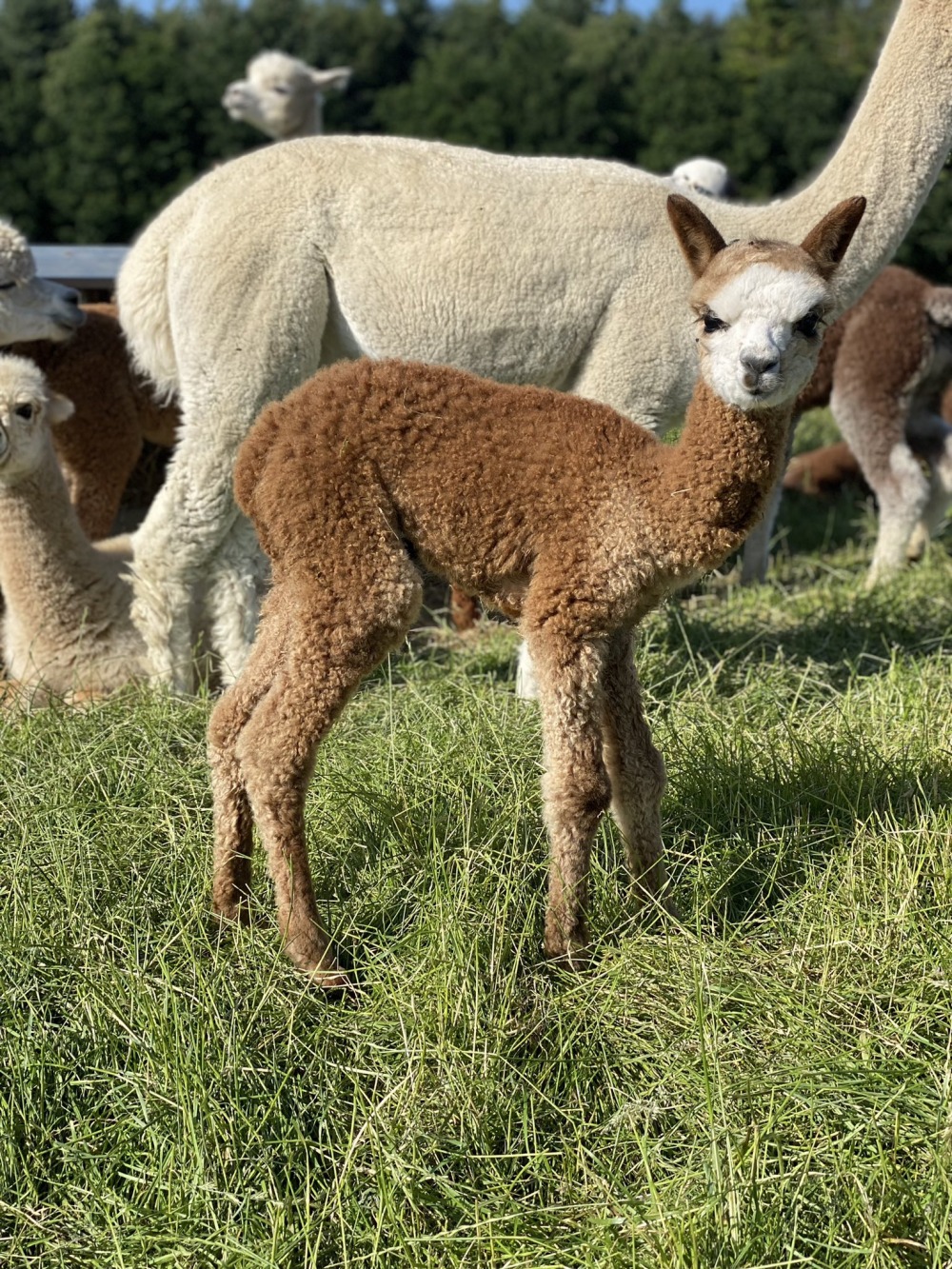 BARNACRE ALPACAS
Turpin's Hill Farm, Heddon-on-the-Wall NE15 0JX
07903 347790
barnacre-alpacas.co.uk
Debbie and Paul Rippon have dedicated their lives to alpacas since 2007, after quitting their jobs and moving around to find the perfect location to rear their herd. The couple have now built a farm from scratch and have more than 300 alpacas. When you arrive at Barnacre, in the stunning Tyne Valley, you'll have the chance to meet the loveable herd before being matched up with your woolly companion. You'll then partake in a one-mile trek around the farmland, with Debbie and Paul talking you through each alpaca as and individual – including their unique personalities and backgrounds – as well as leading you through the fields full of their award-winning studs and adorable newborn alpacas.
TICKHILL ALPACAS
Hindley Lane, Tickhill DN11 9BF
07881 309166
tickhillalpacas.co.uk
In the South Yorkshire town of Tickhill, you'll find Tickhill Alpacas (Tickhill itself just so happens to mean 'hills where young goats are kept', except this town is now known for keeping a slightly different fourlegged creature). The alpaca farm not only offers alpaca walking, but also alpaca-style glamping. The combining of glamping and alpaca trekking is a fairly new phenomena – but certainly one that offers a camping trip with a difference. With three six-metre bell tents in the middle of five acres of spectacular alpaca-filled countryside, you can enjoy a relaxing and immersive stay for only £95 a night.
POSEY PACAS
Home Farm, Bradford BD4 0RR
01132 854356
poseypacas.co.uk
On 250 acres of fabulous farmland live the impressive herd of Posey Pacas – waiting to give you an unforgettable experience. Posey Pacas not only host alpaca treks, but place their focus heavily on the healing nature of alpacas too – offering an immersive meditation experience. Bring along your yoga mat and unwind during a two hour, outdoor relaxation session – giving you the chance to connect with the calming alpacas and unique surroundings. The farm also boast wild camping to complement your experience, complete with a cosy bell tent and stargazing facilities, nestled in the middle of the alpaca field. Be sure to zip up your tent during the night to ensure you don't have any surprise guests in the morning!
TREESIDE ALPACAS
Moss Carr Farm, Leeds LS26 9DW
07786 065539
treesidealpacas.com
When searching for a day out during a family holiday in Devon in 2003, the Steel family became captivated by alpacas. Ever since, the family have devoted their livelihoods to rearing and rehoming alpacas – delivering up a serving of South America in West Yorkshire. Treeside Alpacas take you on a one-mile trek through the picturesque countryside with their close-knit herd, making for the ultimate intimate and fun-filled family day out.

ALPACA ALPACA AT LEVEN VALLEY
Garth Cottage, Yarm TS15 9JN
01642 262700
alpacaalpaca.com
If you're looking for something a little different, Alpaca Alpaca have a bunch of different experiences to try – and they make for a great gift. This family-run business is set in 11 acres on the outskirts of Yarm. The family pride themselves on rearing happy and healthy alpacas and there are nine alpacas and two llamas available to walk, and many more to meet along the way. Vouchers are available, making for the perfect gift – with the opportunity to meet and walk the alpacas, indulge in a Fizz Friday experience, or even stay in the Shepherd's Hut, complete with queen-size bed, log burner and star light roof to an enjoy an immersive alpaca getaway.
HOLLY HAGG COMMUNITY FARM
Long Lane, off Back Lane, Sheffield S10 5PY
07779 067718
hollyhagg.org.uk
It was recently crowned the number one thing to do in Sheffield – and Holly Hagg Community Farm's alpaca treks have seen a flurry of eager alpaca-walkers hoping to pay a visit since. Running four treks per week, the walking route takes you through the stunning Rivelin Valley on the western edge of the city. You will be greeted by the herd on arrival, with demonstrations on how to hand-feed the alpacas before being matched up with your perfect trekking partner.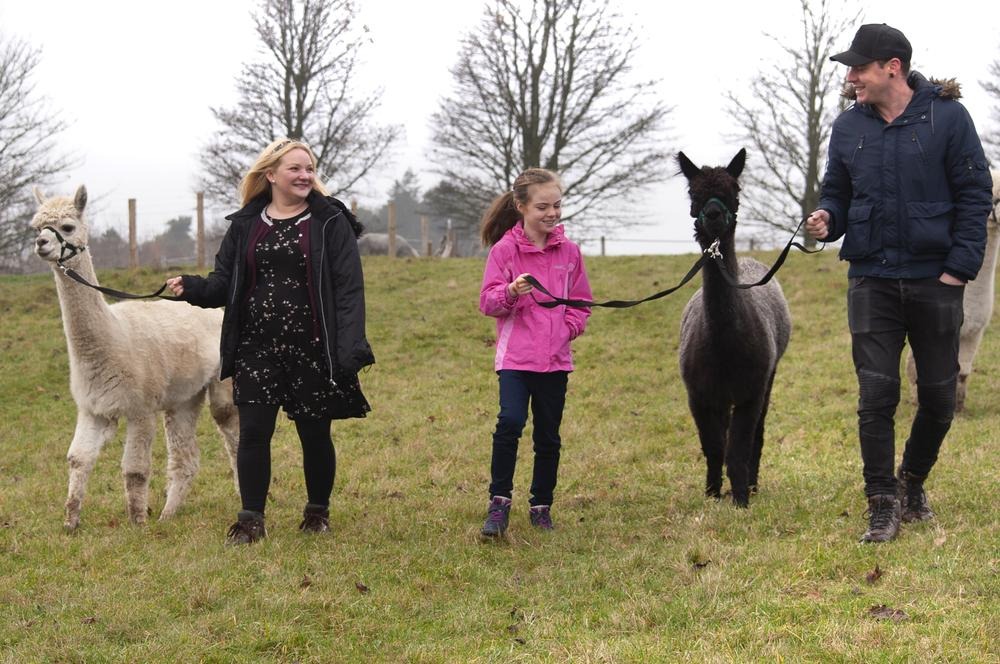 TEESDALE ALPACAS
Jock House Barn, Barnard Castle DL12 9SU
07976 423258
teesdale-alpacas.co.uk
Just outside Barnard Castle you'll find Teesdale Alpacas. This experience is full of family fun, with the opportunity to visit the farm and have a chill out session with the friendly alpacas. Teesdale also host alpaca walks and treks – keeping things small and friendly so you can make the most of your experience. The walk gives you the opportunity to experience and learn more about the alpacas and is filled with fun facts. It lasts around one-and-a-half hours.
NIDDERDALE LLAMAS
Kiln Farm, Harrogate HG3 5EE
01423 711052
nidderdalellamas.org
Nidderdale Lllamas offer a range of experiences to enjoy – including family-fun experiences, full and half day scenic farm treks and interactive experiences. When taking on the full day trek, the route leads you through incredible natural surroundings, where you can take in 300 millionyear- old rock formations – all while being guided by your woolly companion. The gentle trek also offers a picnic stop and more than 40 miles of unmissable views. The centre's family experience also adds to the unique day out, filled with fun facts and learning in the barn, a leisurely stroll and priceless photo opportunities.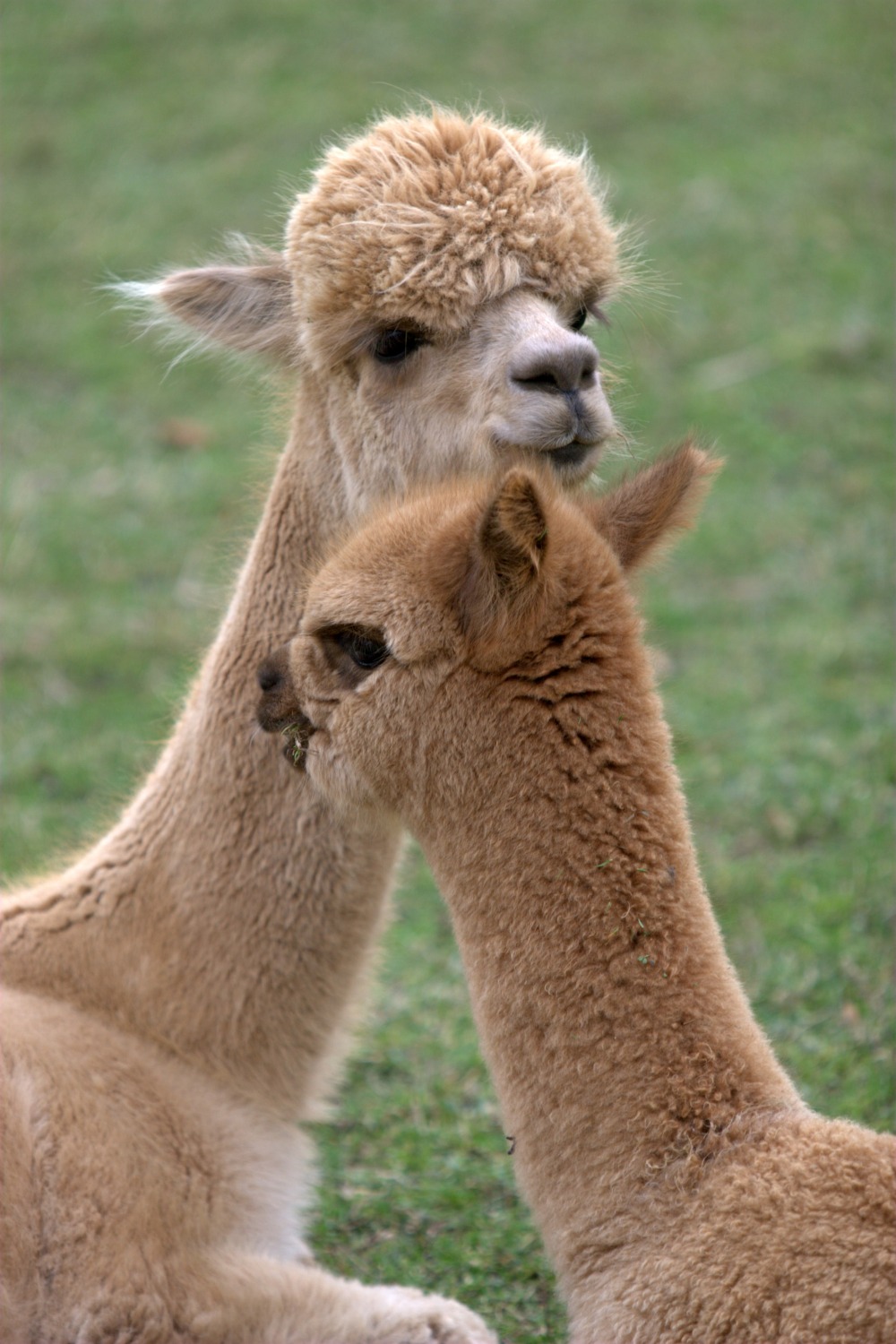 NERO BLACK ALPACA
Hillfield, Hexham NE46 2NJ
07984 458869
alpacaencounters.co.uk
Enjoy a serving of South America in the North East with this incredible alpaca experience for the whole family. Nero Black love to educate visitors during their alpaca encounters, giving a glimpse into the fascinating creatures and their history. The farm hosts feel-good visits, boasting kids encounters, home visits, illustrated talks and parties – tailored to you so you can enjoy a unique encounter with the fascinating animals. After your immersive alpaca trek, you also get the chance to meet the most recent cria, (alpaca babies), making for the ultimate heart-warming alpaca experience.