New Play Tells The Story of County Durham's 'D' Villages
There's no place like home....
Christina Castling's new play, A Way Home, which shares the stories and memories of the people who called County Durham's 'D' villages home in the 1950s
It's 1951. A third of County Durham's villages have been stamped with the letter D, meaning they're no longer worthy of investment. Expected to die quietly, many of the people who call these villages home are refusing to go without a fight.
That's the setting of Christina Castling's new play, based on the true story of a county-wide fight lasting 25 years. The play follows a 12-month journey of one family – you'll join Bet's family around the kitchen table as they battle with identity, loss and belonging.
Christina moved to the area 16 years ago after falling in love with the county. When asked why she decided to make County Durham her home, she laughs. 'Why not?'
She puts it down to the character of the place and the people. 'Plus, the warmth of the welcome, the sense of humour and a real sense of community.'
'There's such a strong sense of history in this place, and a real sense of pride. On top of all that, it's just beautiful. You don't have to go too far to find stunning coastlines or big hills to stomp up. I love it here.'
When Christina found out more about County Durham's history, her next play seemed like a no-brainer. 'I've always been fascinated by home and what makes us feel rooted to a place and I'm really aware of how places shape us,' she explains.
'When I found out about this story, I thought it was absolutely fascinating that people from outside the community could look in and think, this needs to change.
'It struck me that very few people knew about this part of Durham's history, and so I felt it was important to look into it further. I started researching and talking to people who grew up in category D villages and asked about their family and their experiences.
'I very quickly became convinced that this was an important story to tell. My play asks what happens when a community find out that they're being asked to leave. Who stays and fights? Who decides to go? And what does that do to the relationships, family dynamics and identity for everyone involved in that situation?'


'It was really interesting to discover the diverse experiences and different perspectives on this huge event in the region's history'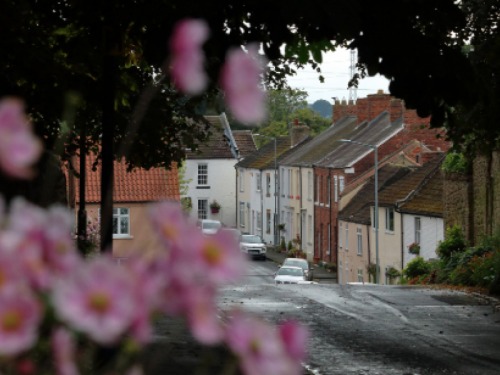 If you lived in an 'A' village, the council invested lots of money into development (infrastructure and housing), but if you were in a 'D' village, it was deemed that those settlements would fade away so they decided to withdraw all investment.
'While that made a lot of sense on paper, in reality I don't think the council counted on the fact that people called those villages home and that they felt really rooted to those places,' Christina explains. 'It affected a huge amount of people.'
When talking to families across County Durham Christina found her ideas about home and identity to be true. 'I found it fascinating that something that happened so long ago (and in childhood for many) has had such an impact on their sense of who they are and what the world is like today,' she adds. 'We could say "that's 70 years ago, things move on, things change", but home shapes us so much.
'I also found the different opinions really interesting. I spoke to some who said that moving was fantastic – they had a new house with an inside toilet and it was wonderful to have central heating. It was really interesting to discover the diverse experiences and different perspectives on this huge event in the region's history.'
But why is it so important to talk about D villages today? 'We're all looking for a sense of belonging, a sense of safety in community, and I think that that's just as much the case now as it was in the 1950s,' Christina argues. 'I don't think that's changed and I don't imagine it ever will change – it's an innate part of being human.
'Even though the play is set in the 1950s, the story is still relevant today. There'll always be difficult decisions to make within families and within communities about what the future looks like – and the details of those decisions might change, but we still have to make them and we're still shaped by them.'
Christina says her play, which was co-commissioned by Queen's Hall Arts Centre, Hexham and Gala Theatre, Durham, should make you both laugh and cry.
'I hope audiences feel it speaks to who they are and where they've come from,' she says. 'I hope it feels authentic and a faithful, true and honest reflection of this place. I hope that it gives different generations something to talk about.
'I hope people come to the play who lived through it and want to share their experiences, and that they're able to share them with their children and grandchildren.' That's why she has chosen to show her play at community centres as well as in theatres across the North East.
Despite tackling such a hard-hitting topic, Christina sees her play as a celebration of community and hope for what the future might look like, and how we want it to look.
'It's such a wonderful place, and my hope is that it continues to thrive, and that all the things that make it so great are invested in so the wonderful sense of community that's already there grows and is celebrated even more.'
A Way Home begins its tour on 7th June at Gala Theatre & Cinema, Durham and closes at Witton Park Village Hall on 26th June. For more information about the play and for details of how to buy tickets visit a-way-home.co.uk.