10 Ways to Celebrate the Queen's Platinum Jubilee
From family get-togethers to non-stop live entertainment, here's how to spend this special Platinum Jubilee weekend
Here's everything you'll want to do to celebrate Her Majesty the Queen's Platinum Jubilee across the North East and Yorkshire.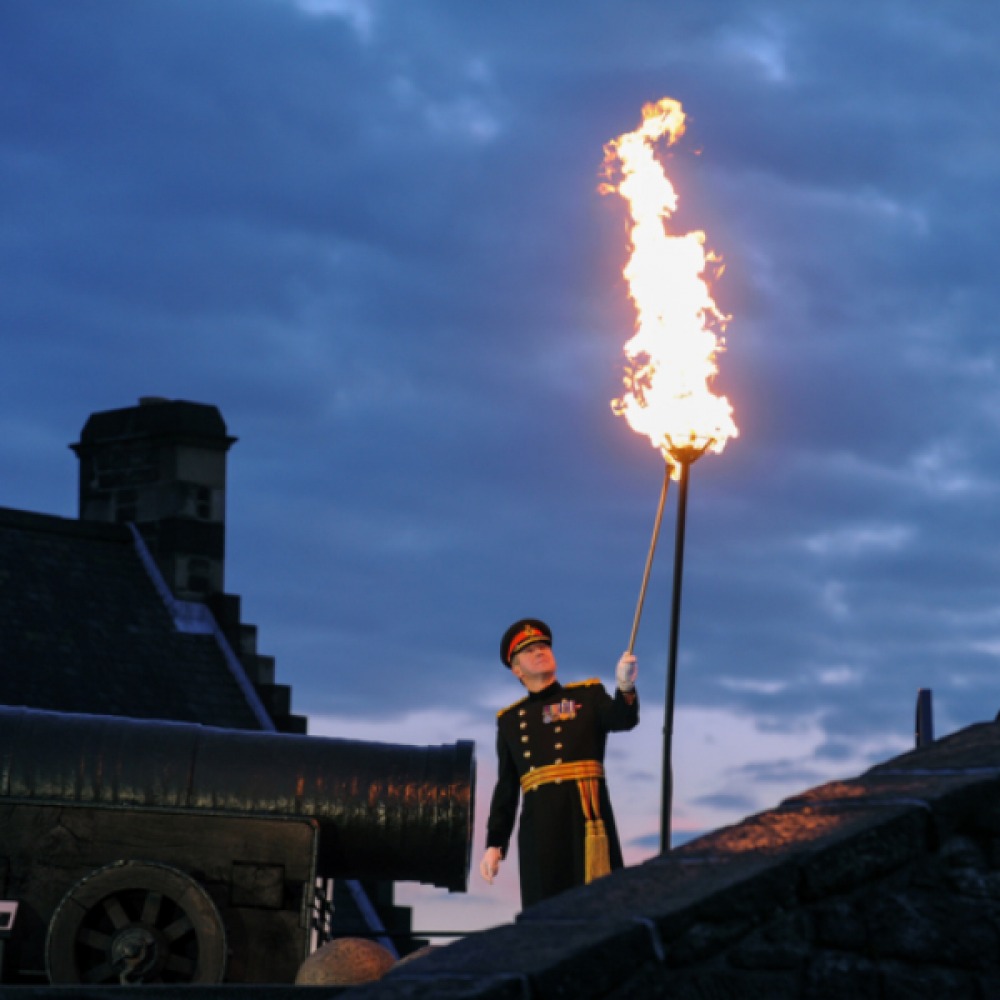 Light Up
More than 1,500 beacons will be lit throughout the UK, Channel Islands, Isle of Man and UK Overseas Territories (plus one in each of the capital cities of Commonwealth countries) tonight (2nd June), with the longest chain of beacons in the UK passing through Northumberland and North Tyneside. At 9.35pm individual pipers and pipe bands will play Diu Regnare as a tribute to Her Majesty and the beacons along Hadrian's Wall will be lit at 10pm. Find out how you can join in here, and share your photos of the beacons with us on Instagram.
Dig into Afternoon Tea
Castle Howard are inviting you to celebrate the Platinum Jubilee in the traditional way – with an exclusive afternoon tea experience in their spectacular Grecian Hall (available until 12th June). Castle Howard has played host to many royal visits over the years, making it the perfect place to celebrate and reminisce. Book yours here. While you're there, don't miss their replica Crown Jewels which are part of the Platinum Jubilee display Crown Jewels and Coronets: Royal History at Castle Howard. Meanwhile, Eden Camp will be hosting an Afternoon Tea Street Party across the Jubilee weekend in their brand new Heritage Hall, complete with miles of bunting and your favourites songs from the past 70 years.
Take on a Trail
Raby Castle have some exciting events planned to celebrate the Jubilee, from a street party-themed trail to a picnic in the park and special displays in the castle. In the castle's Deer Park until 6th June, their new street party-themed trail will invite little explorers to search high and low for clues. Or, why not head to the woodlands at High Force to find jubilee items which have been hidden throughout the route – from crowns to carriages and cakes to corgis. Bringing your four-legged friend along? They'll also be hosting a guided dog walk on 5th June through exclusive areas of parkland.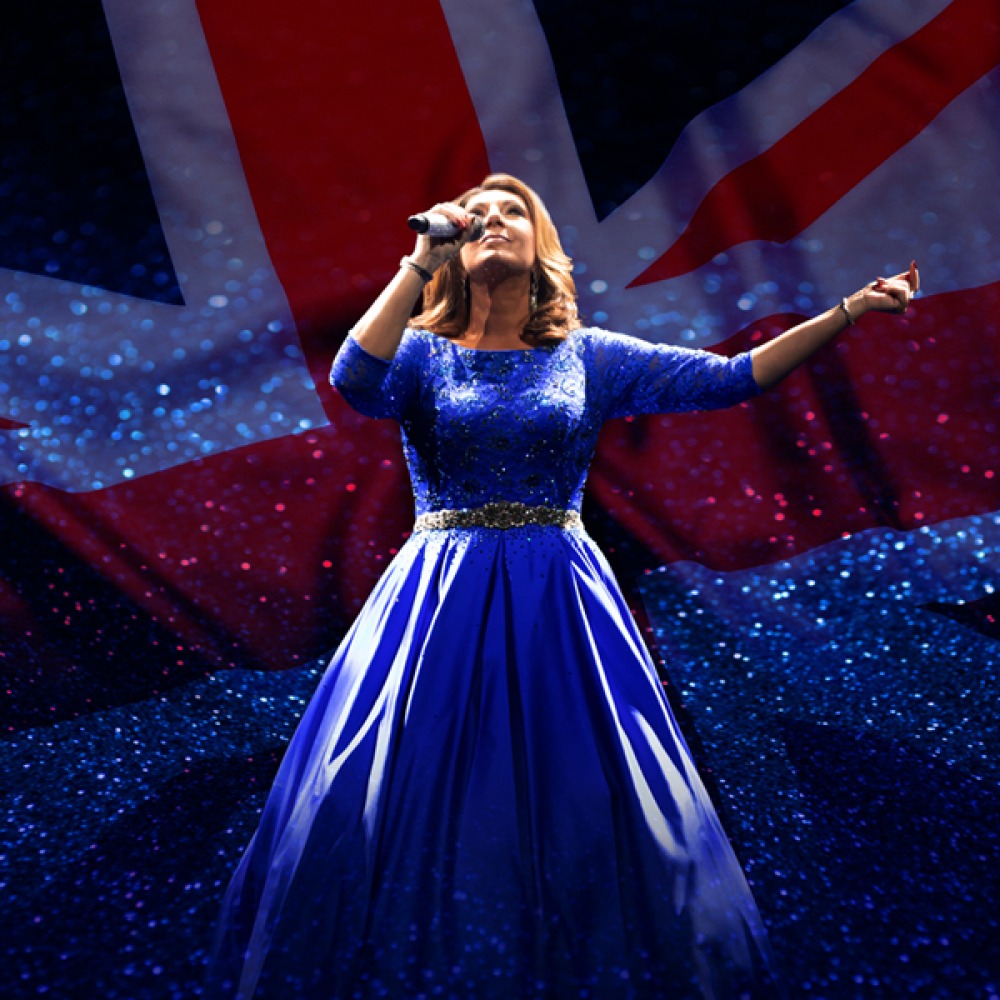 Join in the Celebrations
An entertainment extravaganza is planned to celebrate the Queen's Platinum Jubilee in Northallerton. Expect singing and dancing on the town square, classic cars and children's entertainers for what's promised to be a 'right royal knees-up' on 5th June. Meanwhile, there's plenty of fun to be had at Beamish right across the weekend, from a street party at the 1950s terrace to music and dancing. Plus, you can watch footage from The Queen's Coronation in the 1950s welfare hall and see a display of royal souvenirs on 4th and 5th June. Preston Park Museum's Victorian Street will be given a 50s makeover with flags and bunting and you're invited to come along (50s dress and crowns are encouraged). Get involved in flag-making, decorating your own crown, and don't miss 50s food demos and tastings. At The Bowes Museum a special exhibition celebrates Teesdale's links with the royal family until 5th June, including the the museum's royal connections, and memories of street parties – as well as previously unseen footage of Her Majesty The Queen as a child. Take your pick!
Celebrate with a Concert
Yorkshire's singing star Jane McDonald will light up Scarborough Open Air Theatre, Britain's biggest outdoor concert arena, on 4th June as she headlines a special concert to celebrate the Jubilee. Look forward to an evening of song and dance to mark this special occasion.
Host a Big Jubilee Lunch
To coincide with the Platinum Jubilee, The Big Jubilee Lunch takes place on 5th June. Every year since 2009, The Big Lunch has encouraged communities to get to know each other better. The first Big Jubilee Lunch took place to celebrate Her Majesty's Diamond Jubilee in 2012, and it was so successful it's back for 2022. Whether it's simply sharing a cuppa with a neighbour on the doorstep, or going all-out and holding a street party – here's everything you need to know about getting involved.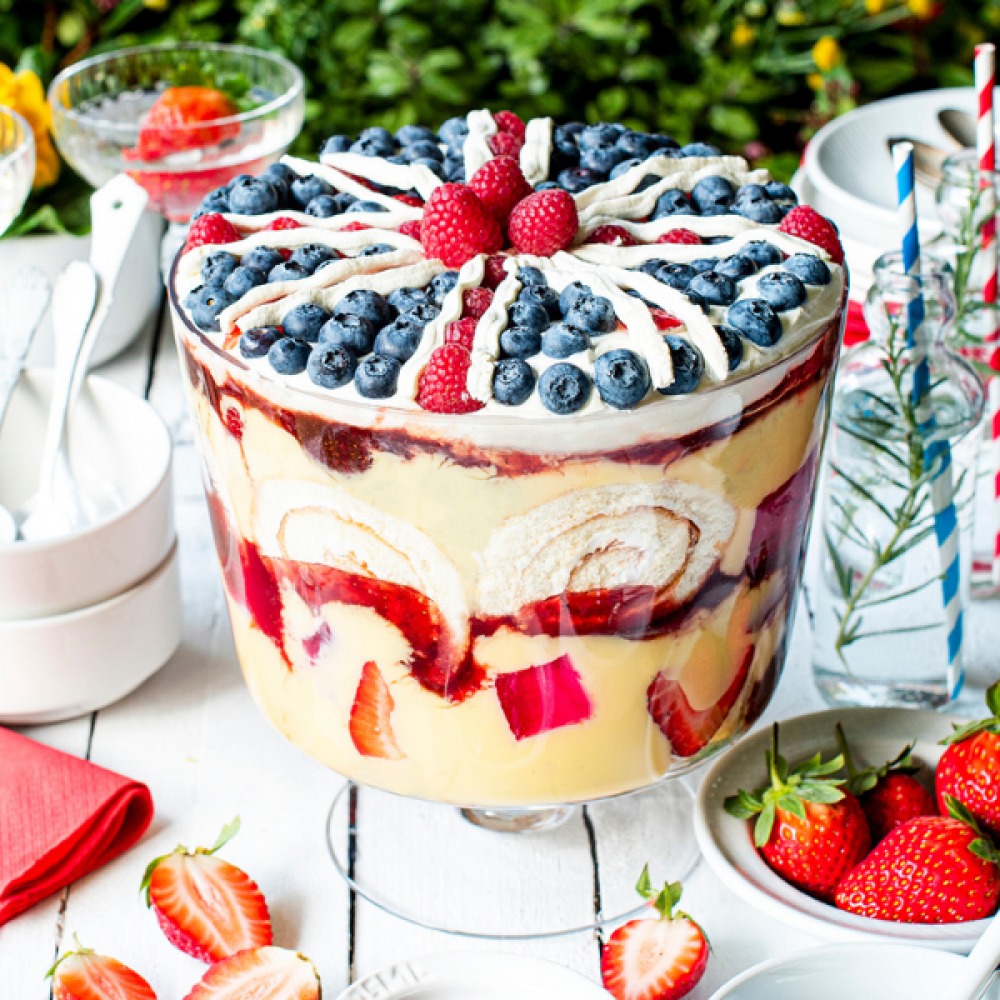 See a Show
This year Kynren is commemorating the Queen's Platinum Jubilee in spectacular style. Kynren returns a little earlier this year on 3rd June, starting at sunset and ending in starlight. You'll join young Arthur on his spellbinding journey through time. The following day, Fina and The Golden Cape, the biggest equine stunt show in the UK, returns for the Platinum Street Party – a 50-minute fast-paced family treat featuring heroes, villains and impressive tricks. The Platinum celebration includes a delicious three-course meal in the Arches Hall or a tasty hamper to be enjoyed outdoors. And with a live band, a live broadcast of the Platinum Jubilee Concert (with an open-air dance floor), themed bars, and a giant street party to look forward to, 11Arches have really pulled out all the stops. The day of celebration will come to a close when fireworks light up the sky. Click here to get tickets.
Get Baking
From a quintessentially British Victoria sponge cake to a Union Jack trifle, try these recipes to wow your neighbours at your Jubilee street party.
Switch on the Small Screen
Switch on BBC One to watch Lighting Up The Jubilee at 8pm on 2nd June to see some of the beacons being lit. Then on 4th June tune in to the Platinum Party at the Palace at 7.30pm. The concert at Buckingham Palace will see global stars perform including Queen and Adam Lambert, Elton John, Rod Stewart and Diana Ross.
Get Decorating
Host your own party! Here's everything you'll need for the perfect celebration.