Yorkshire's Pioneering Tree Planting Initiative, The Northern Forest
The White Rose Community Forest is leading the way in terraforming Yorkshire with a pioneering tree planting initiative, The Northern Forest
Creating an expansive woodland stretching from Liverpool to Hull, coast to coast; they're bringing jobs, biodiversity and carbon reduction to Yorkshire.
The Northern Forest initiative has bold ambitions to transform Yorkshire. As an umbrella organisation of community forests, they're bringing the regional community together to plant 50 million trees between Liverpool and Hull. In total, this is the equivalent of 74,000 acres (or 30,000 hectares). The plan includes creating green corridors between towns and the countryside, making our urban communities more habitable through their Green Street initiative, and reducing the risk of flooding in Yorkshire by using trees as barriers to water logging. Recruiting an army of community groups, investors, charities, and other members of the public – this plan is ambitious, but not impossible.
Living North speaks to The White Rose Community Forest's programme director Guy Thomas to learn more about the fascinating initiative to make Yorkshire a greener place to live.
'The Northern Forest is the name given to a partnership; The White Rose Forest is a founding member of that. The M62 is the spine of the areas that we wanted to transform, we have Mersey Forest, Manchester City of Trees, The White Rose Forest, and then Haywoods in Hull and East Yorkshire,' Guy explains. 'The idea of the Northern Forest was to link them up and work together, a full environmental package from Liverpool to the Yorkshire coast.'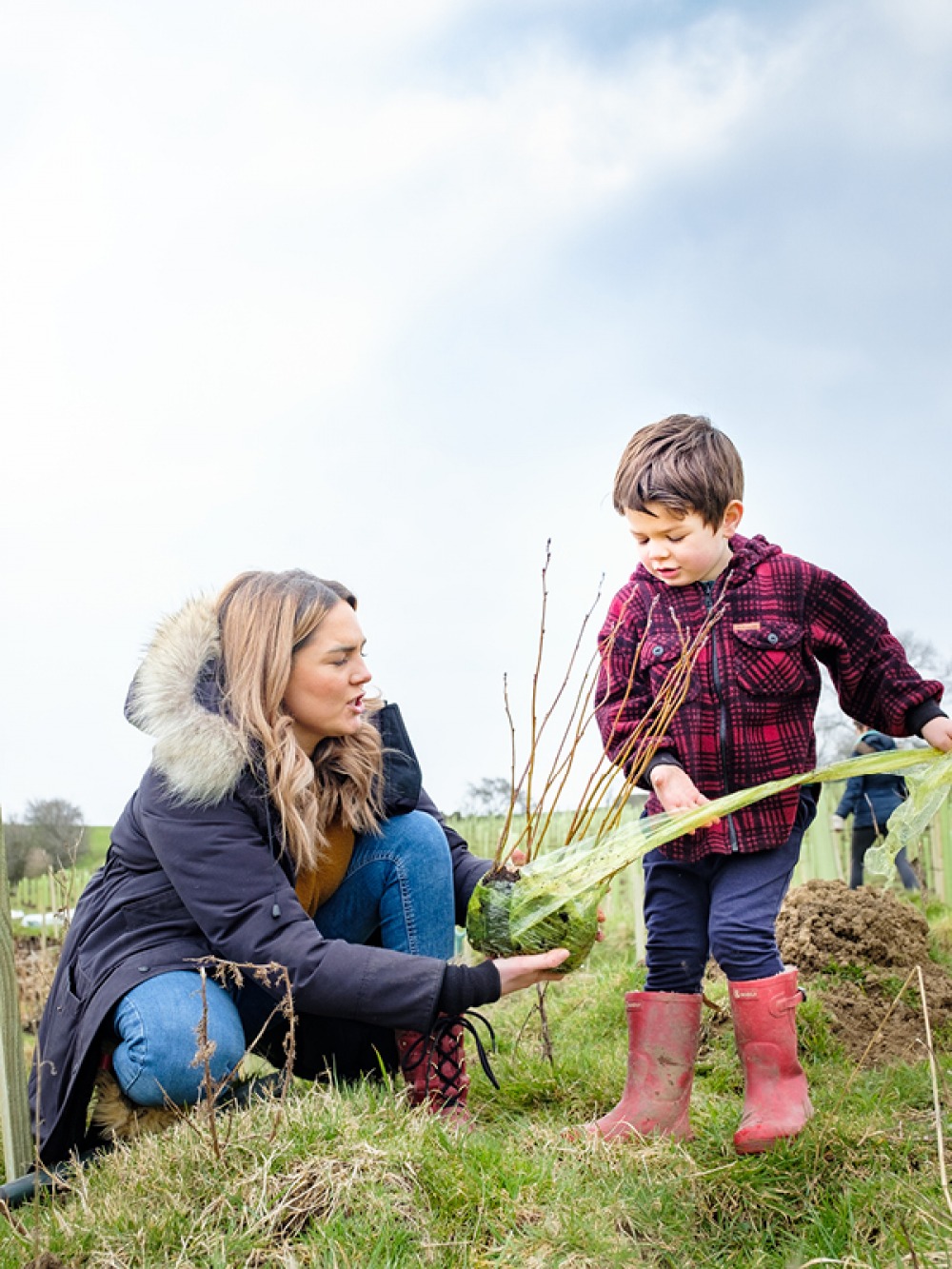 The White Rose Forest covers North and West Yorkshire, a huge region that is in dire need of further biodiversity. Trees are massively advantageous to a region, with large expanses of trees adding invaluable levels of improved social and economic health to communities, as well as reducing residual carbon. The Northern Forest initiative was born with the desire to bring the community into this goal of improving the area's health, taking advantage of Yorkshire's army of volunteers.
'Since The White Rose Forest is a joint venture agreement, there're lots of different organisations that deliver on our tree planting. There are charities, community groups, start-ups, a whole mix of us,' says Guy. 'You can get involved and volunteer with us through our website. We're looking for more groups that might want to come once a year and plant some trees, whether that be your local bridge club or yoga class,' he continues. 'We want to open as many opportunities as we can for people to get involved. We want Yorkshire's forests to be linked up and become an exemplar of how woodlands can make a region even more successful than it is already.'
We all know that more natural spaces are a good thing, but what specifically will planting 50 million trees look like for our region's economic, social, environmental and mental health? The power of trees is seemingly limitless, elevating living standards by cooling the air and even reducing traffic collisions.
'Last year we planted the largest woodland in England at Broughton Hall, that was roughly 300,000 trees on one site alone'
'The economic benefit of a more wooded landscape is that it is known at regional scale to attract and retain business development if you plant lots of trees, the right species, in the right place with lots of thought put into the design,' Guy elaborates. 'We don't just chuck trees anywhere; we think about how these trees will add value to an area. If you do that in employment zones and priority communities, you're building confidence in the region. Property prices go up and you're more likely to keep knowledge workers who want to live in high quality areas,' he continues. 'Environmentally it strengthens biodiversity networks, there's soil improvement and it reduces flooding. Yorkshire Water have been very supportive as they know the potential benefits of investing in trees to help prevent flooding,' Guy continues.
'We've also done a study with the Royal Bank of Carbon, suggesting that if we were to increase tree cover in North and West Yorkshire from 11 percent to 19 percent by 2050, we could annually sequester up to 50 percent of residual CO2. Socially, there's a clear link between human contact with trees, reduction in stress, and improving decision making. It's more calming – on hot days trees have a cooling effect on the liveability of cities.'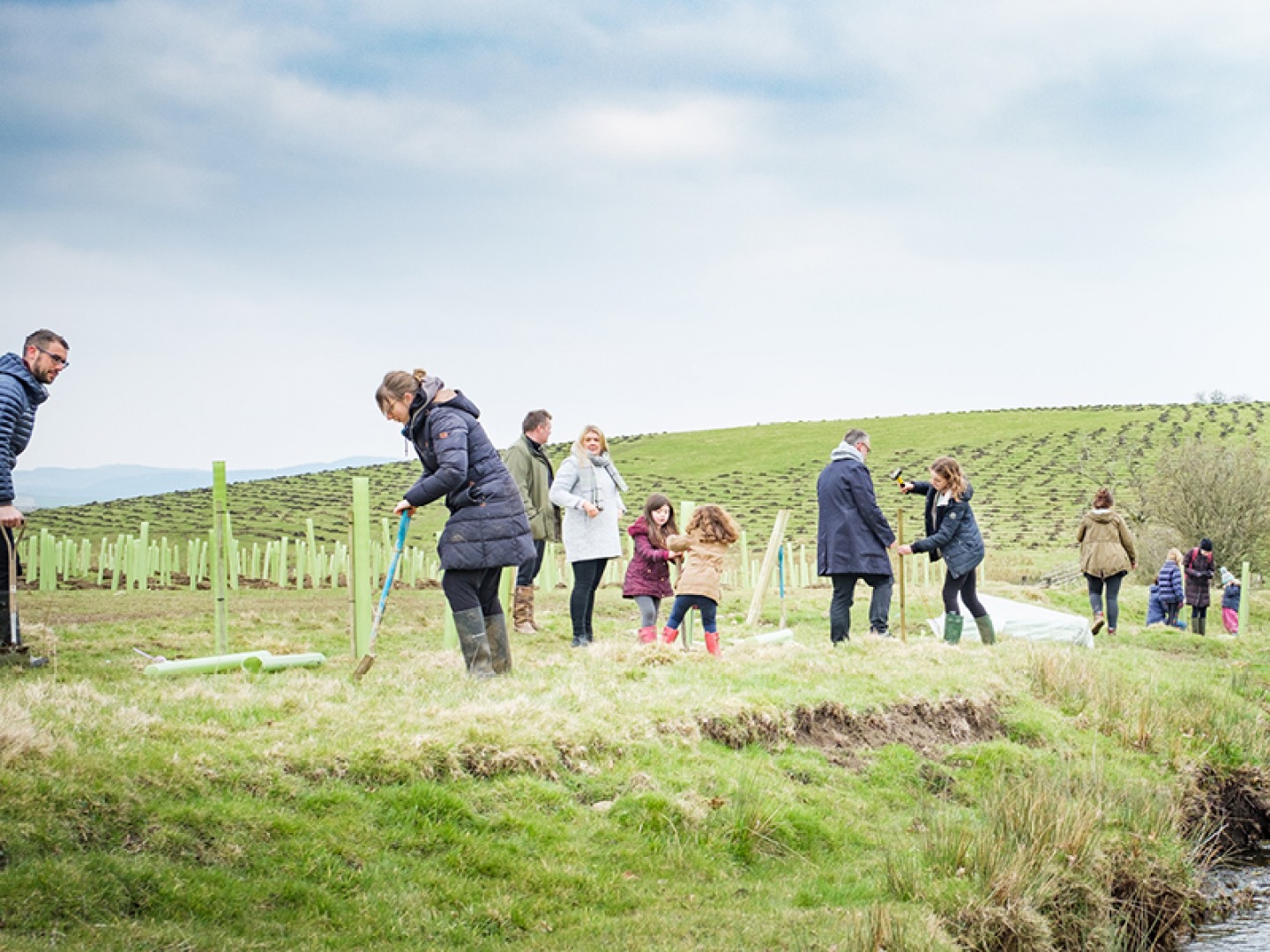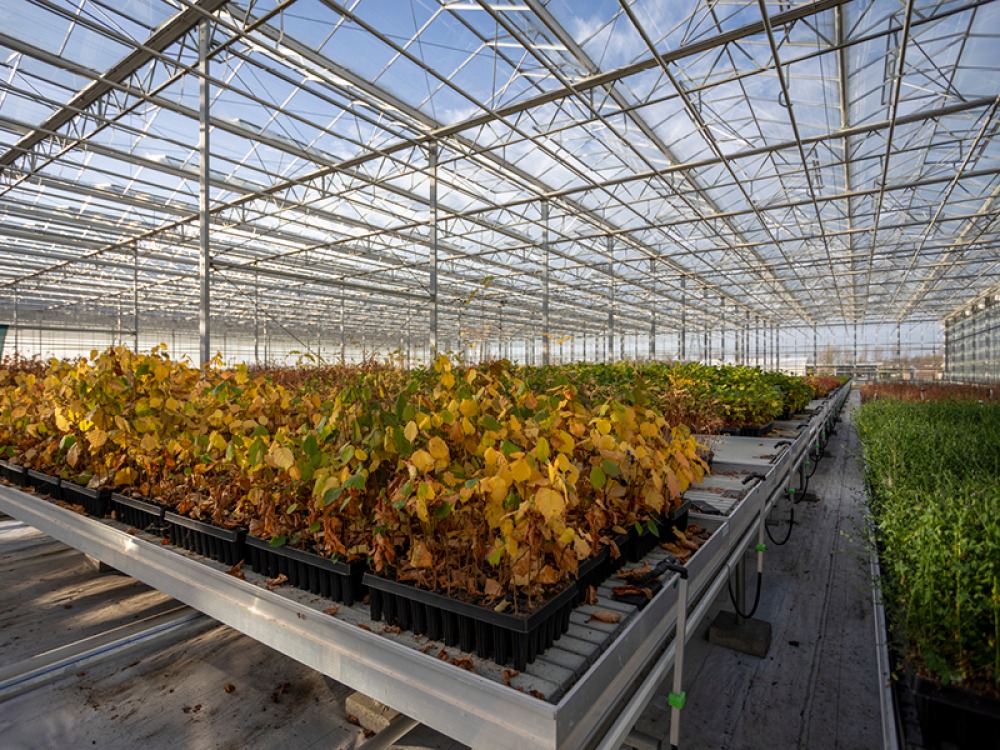 The science behind the ability of trees to cool the air adds to the trees almost superhero-like powers of improving living standards. The leaves of trees appear to our eyes as green because their cells are made up of blue and yellow primary colours; this colour absorbs heat from the sun and dispels it as moisture in air particles – nourishing the environment. Hospitals that are situated with trees near patients' windows even have a higher turnover of recovering patients. Guy also describes the subconscious psychological ability trees have in preventing misfortunes such as traffic collisions.
'We really want to develop our street trees; they purify the air quality, and they have traffic calming ability,' he says. 'Studies show there's less traffic collisions in areas where there are trees, people are more likely to walk or cycle in tree-lined avenues. Imagine a busy roundabout with no trees in the middle, you can see right over. You might make a judgement call and just pull out suddenly. When a roundabout has trees on it, you can't see what's coming around the corner so you're more cautious.'
Guy is keen to stress that the general improvement to life when trees are more plentiful and integrated into our living spaces is manifold. The White Rose Community Forest prioritises the greatest good for both the landowner and the needs specific to the area, covering all aspects of environmental and economic health. 'What I make sure is that in any tree planting scheme we don't only plant trees to tackle one issue – whether that's the economy, climate, social health, soil health, air quality, and so on. We look at the range of benefits a diverse woodland will bring – it's a multidisciplinary approach to green growth.'
Yorkshire's need for a diverse network of woodland is unprecedented. The region is home to 13 million people, but only 7.6 percent woodland – nearly half the UK average of 13 percent. Luckily, The White Rose Community Forest is ready to take on this monumental challenge by expanding tree cover to 19 percent by 2050, and has a target to plant seven million trees over the next four years.
'It takes a long time to plan and approve a woodland. It takes between a year and a year and a half between finding a landowner who wants trees planted and getting those trees into the ground,' Guy explains. 'But we have got an action plan that was launched by the Mayor of North Yorkshire in November to plant three and a half hectares of trees in The White Rose Forest by the end of this Parliament. We're also writing a 25-year plan to lay out the ambitions for North and West Yorkshire's tree cover. We need to work together to find as many opportunities as possible to get more trees in the soil.'
To achieve this monumental task The White Rose Forest needs all the help and support it can get from willing landowners, supporters, and those that just want to get out there and make the South green with tree envy.
To get involved with The White Rose Forest's mission or learn more visit whiteroseforest.org or find your nearest Yorkshire forest planting scheme at thenorthernforest.org.uk