Golden and crispy on the outside and deliciously soft and moist when you bite into them, these fritters are one of our Athenian favourites. They are easy to make at home and perfect for freezing
Preparation Time:
20 minutes
Ingredients
1 large courgette, coarsely grated
1/4 tbsp sea salt
1 bunch flat-leaf parsley, chopped
1 bunch of mint, chopped
60g diced feta cheese
1 medium free-range egg
1/4 tsp freshly ground black pepper
30g fresh white breadcrumbs
120ml olive oil, for frying
Greek yoghurt or tzatziki, to serve
Method
Place the grated courgette in a bowl and sprinkle with salt. Mix well, then set aside for the liquid to drain away for 30 minutes. Squeeze out any excess liquid with your hands and pat dry the courgette with kitchen paper.

Put the courgette in a clean, dry bowl with the herbs, red onion, feta, egg, black pepper and breadcrumbs. Mix well until everything comes together. If the mixture is too damp, add some more breadcrumbs to bind up.

Divide the mixture into six or eight equal sized portions and mould each one into a ball.

Heat the olive oil in a large frying pan set over a medium heat and fry the keftedes for two minutes on each side until crisp and golden brown. Remove with a slotted spoon and drain on kitchen paper.

Serve piping hot with Greek yoghurt or tzatziki on the side.

Variation: To make courgette burgers, form the mixture into two or three patties and brush lightly with beaten egg before dipping them into breadcrumbs. Bake in a preheated oven at 180C/gas mark 4 for 45 minutes.

Tip: You can make double the quantity and place the uncooked balls on a lightly floured tray in the freezer for one day before transferring to a sealed plastic bag and freezing for up to one month. Defrost for 20 minutes before frying as above.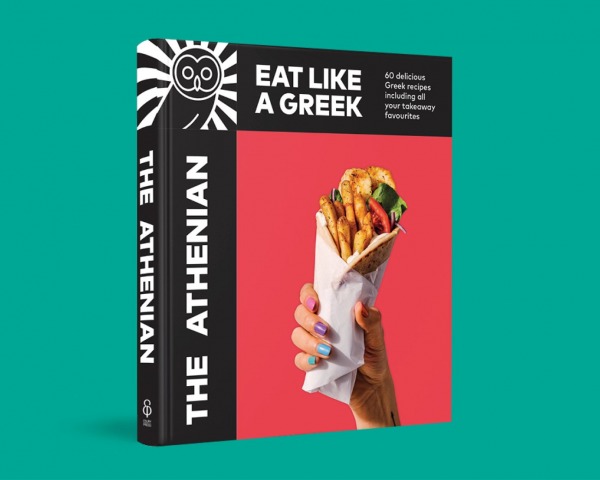 The Athenian: Eat Like a Greek by Tim Vasilakis (£14.99, Ebury Publishing)
This article contains affiliate links. We may receive a commission for products that are clicked on through our website.