Discover Bradford's Lost Mills and Ghost Mansions
Shipley-based 509 Arts are unraveling the stories behind Bradford's mass mill closures at the end of the 20th century, and locals can get involved. We discover more about Lost Mills and Ghost Mansions
Shipley-based 509 Arts want to hear from people across the Bradford district with memories of its mills from the 1970s onwards. These memories will become part of a rich textile artwork and a celebratory event, mapping the sites where mills and textile buildings once stood to celebrate this important part of the district's heritage.
With support from Bradford Council, 509 Arts will work with Bradford Community Broadcasting and other local partners to highlight Yorkshire's wool city of the world.
'We're rooted in people and place and the stories and narratives of individuals, so we're quite flexible in what we do,' says Alan Dix, artistic director of 509 Arts. 'We run exhibitions, we make installations, we organise community projects and operas, but while our artwork is very varied it's always rooted very much in people's experiences in one way or another. We try to elevate and inspire, and produce imaginative projects that can transport people to another place.'
Barkerend Mills began construction in 1815 as a steam-powered spinning mill which turned wool fibre into yarn, and was established by the Garnetts family who owned much of the surrounding land. It's a rare example of a rope-driven mill, and now this building, and neighbouring North Mill, are being turned into apartments. On its completion in 1873, Lister Mill in Manningham (which was built by inventor and industrialist Samuel Cunliffe Lister) was the largest textile mill in the North and eventually became the the largest silk factory in the world. It supplied 1,000 yards of velvet for King George V's coronation and new velvet curtains for the President Ford White House, as well as 1,330 miles of real parachute silk and 284 miles of flame-proof wool during the Second World War. The Moorside Mill, built by John Moore in 1875, is now Bradford Industrial Museum.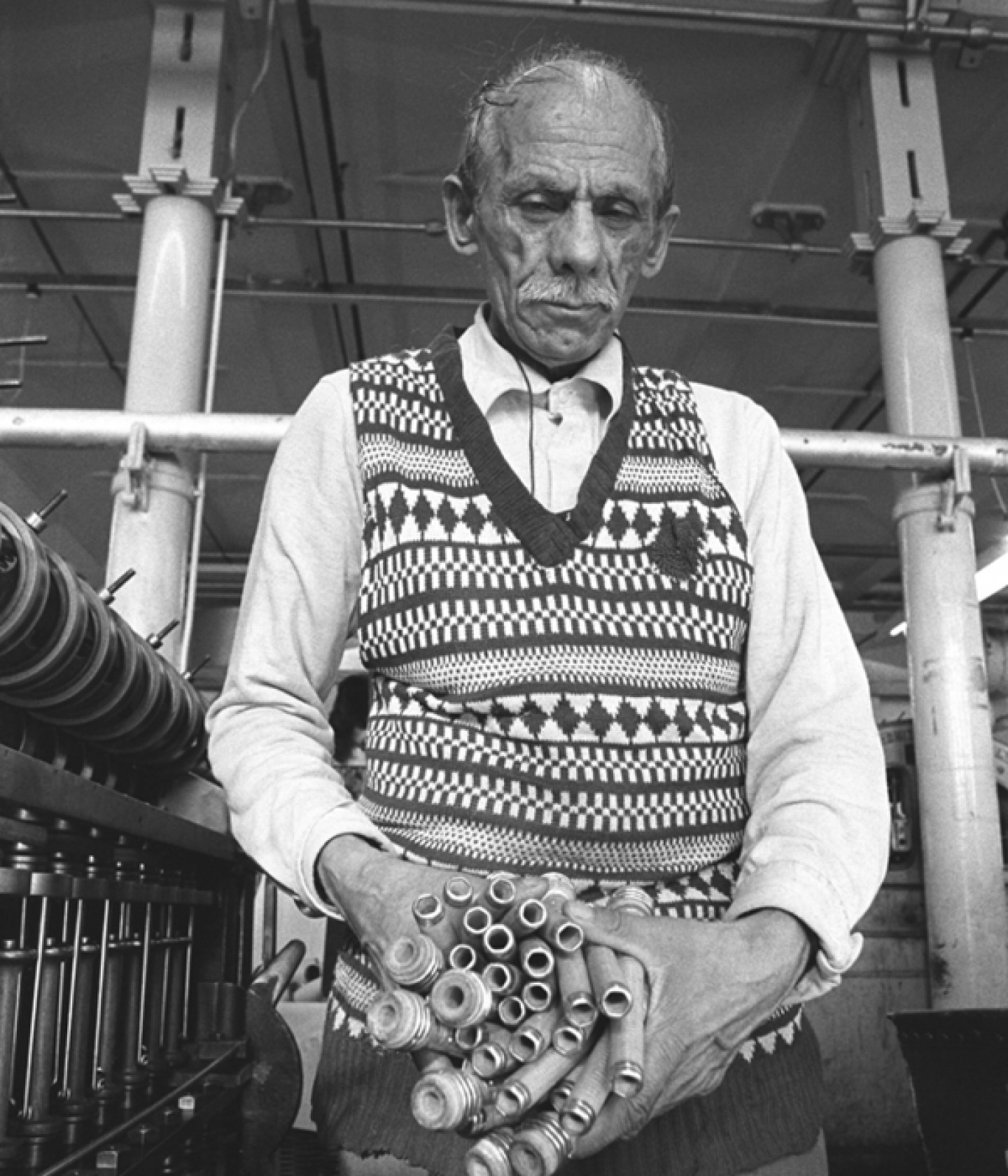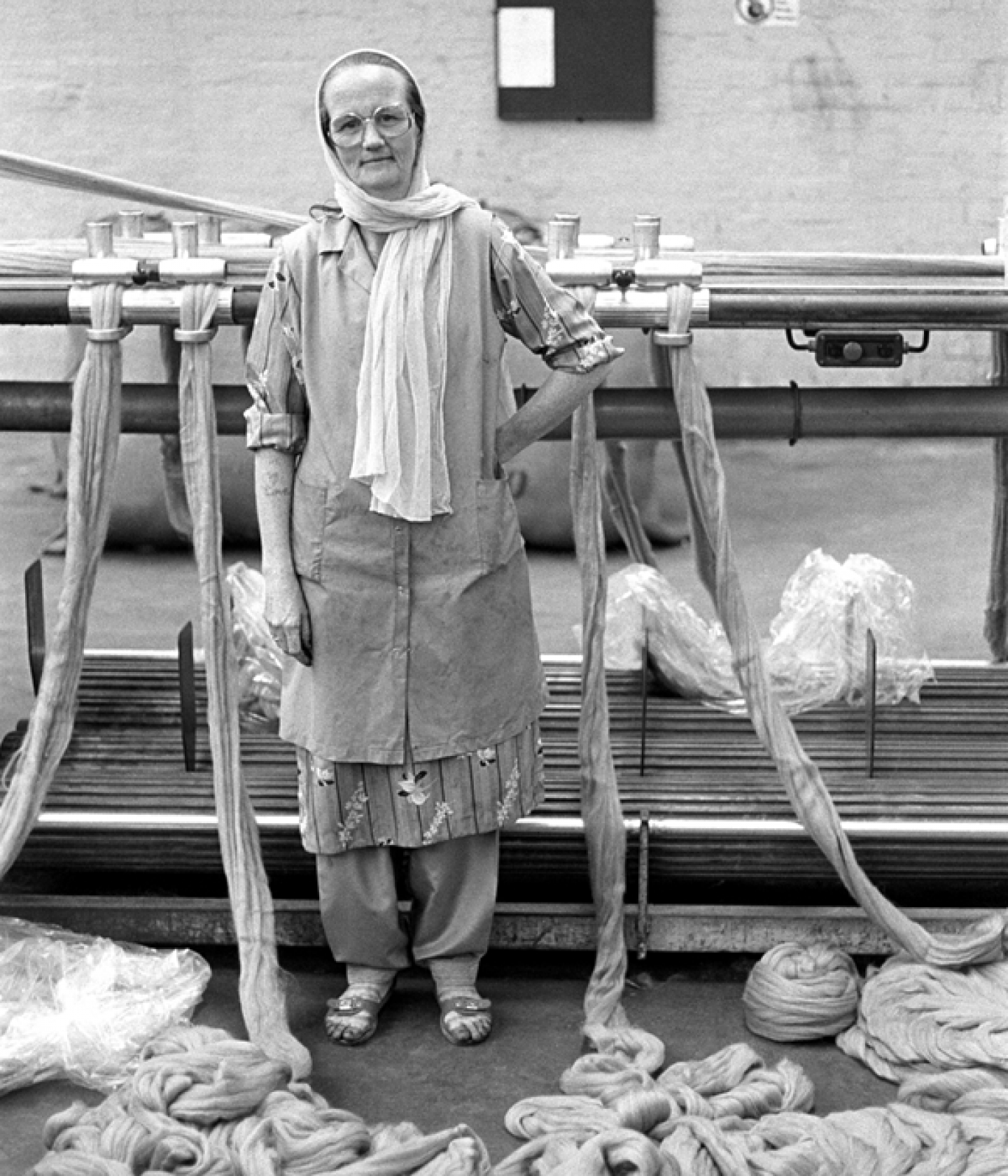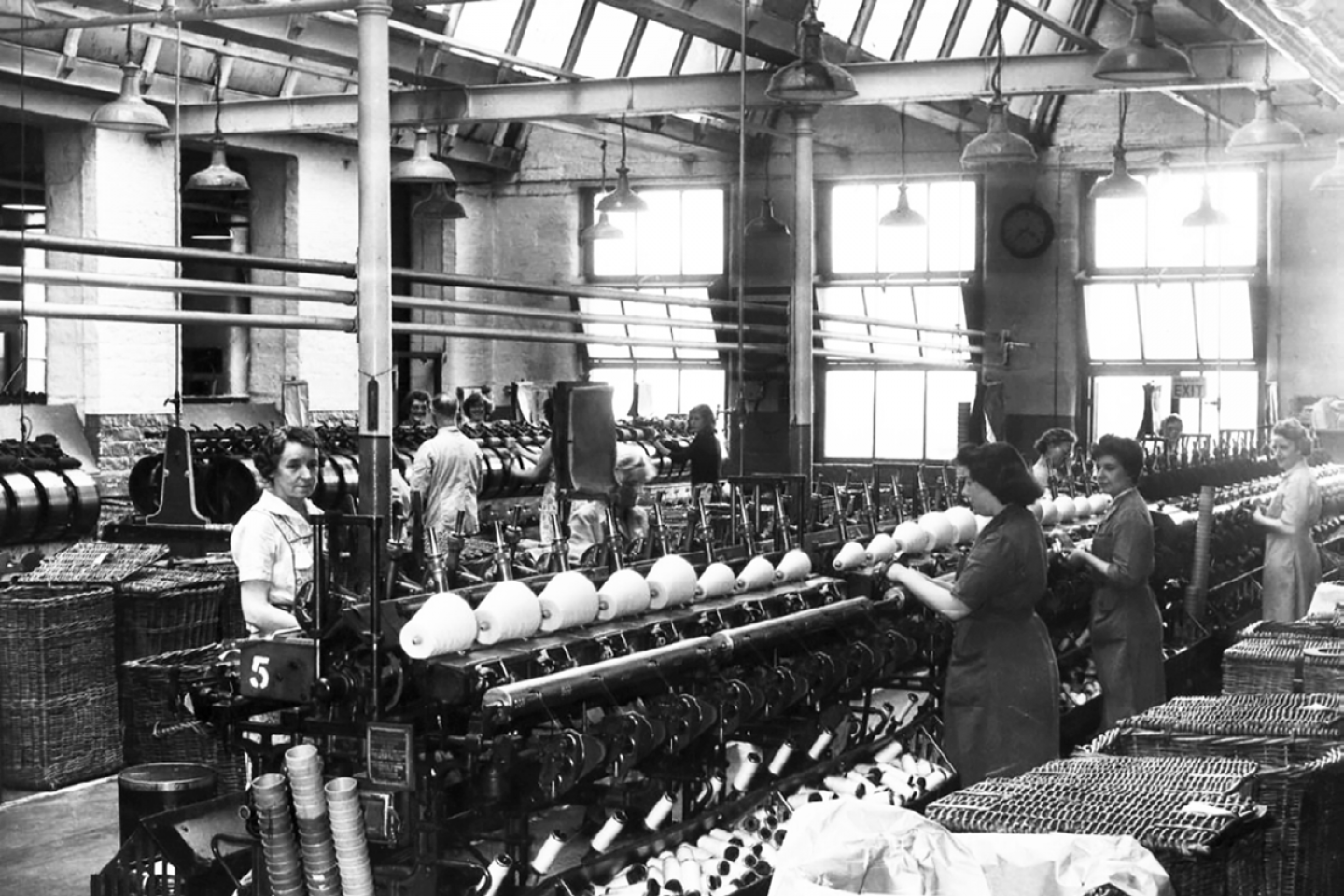 These are just three of the once 350 working mills in Bradford. Almost every family in the district was (and therefore still is) connected to the textile industry in some way. But the face of Bradford has changed dramatically and the mills and textile history are at risk of being forgotten.
'This is a bit of a departure for us because it's a Heritage Funded project,' says Alan. 'We did a piece of work in Hardcastle Crags in Calderdale where there's a very old mill at its heart [Gibson Mill]. We got slightly knocked sideways by Covid but it got us thinking about working with mills. We're based near Saltaire which is home to Salts Mill – one of the largest mills in Bradford along with Lister Mill. They employed thousands of workers and although they're not being used for textiles anymore, they're still centres of community and culture in their own ways, which is quite interesting.' Salts Mill now houses art galleries, shopping outlets, and a café, while Lister Mill is being renovated into residential apartments and commercial units.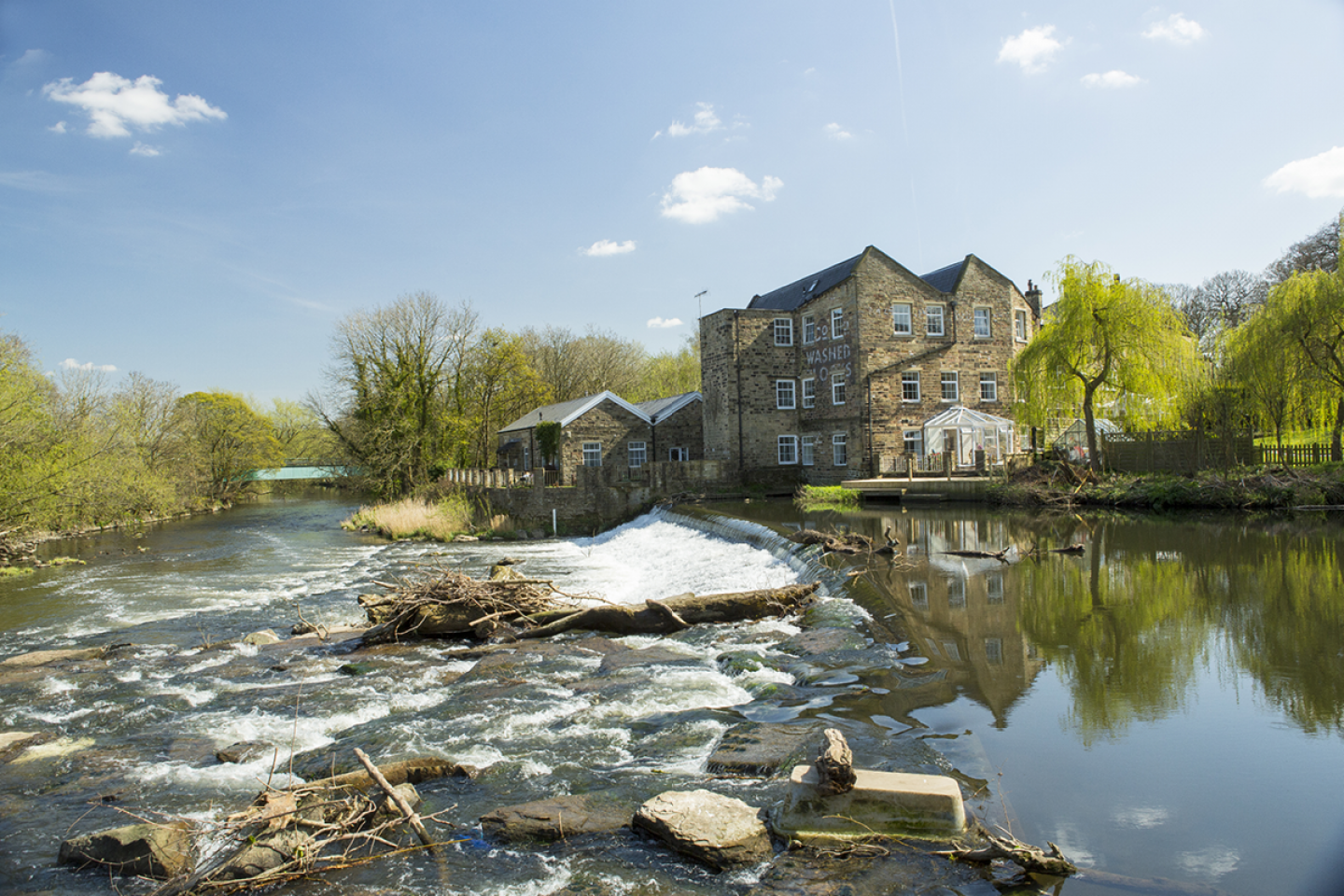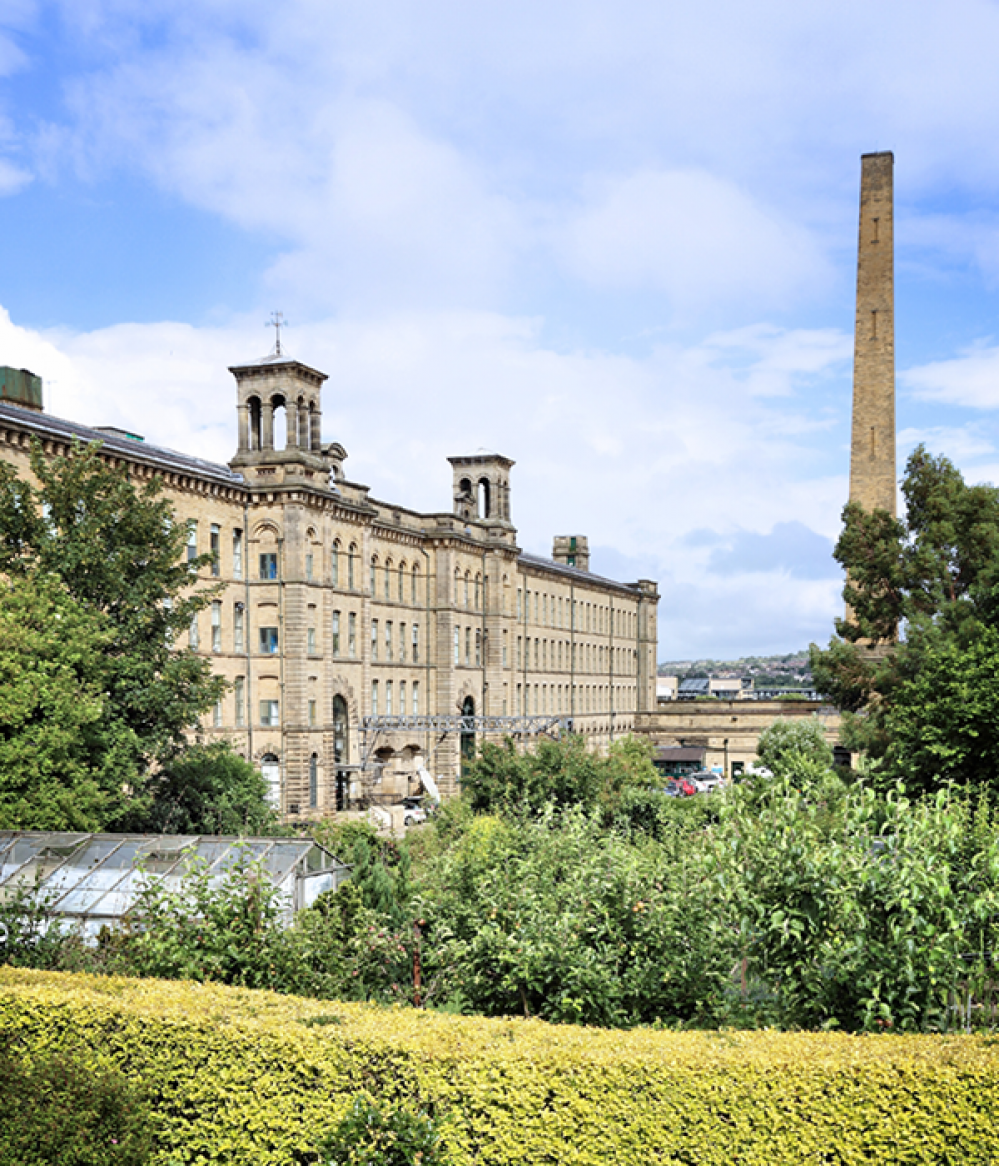 'Above Salts Mill are the ruins of a huge mansion, Milner Field, and there's a myth that it was cursed and everyone who lived there died,' continues Alan. 'Someone wrote a novel about this quite recently. I walk up there quite often and you can still see this jumble of stone and rubble and the outlines of a beautiful conservatory that would've been part of it. It would've cost millions if you built it today but it's almost ghostly now. That's really where the idea of Lost Mills and Ghost Mansions came from – the real stories of Bradford's textile industry, which are beginning to fade quite quickly.'
Keeping this heritage alive is something Alan is passionate about. When he moved to Bradford in the '70s he fondly remembers seeing mill chimneys dotted around, but the landscape is very different today. 'Across the whole of the North of England, loads of the historic mill buildings (wool in Yorkshire and cotton in Lancashire) have gone, whether they've been knocked down, have fallen down or have burned down, and we're in danger of losing all this heritage,' he explains.
'The other thing that really occurred to me was the fact that we focus a lot of work around working mills in Victorian times and in the early part of the 20th century, but the story we often don't share involves a lot of the older people currently living in Bradford – the stories of mill closures and the mills' decline from the 1970s onwards. That's what got me thinking about all this.
'I talked to a few people who worked in mills, or who had family in the mills and it became a mission for me and the company to share these stories. A lot of them are from very different backgrounds. Bradford is a real melting pot of communities and cultures and I think people forget that the first wave of immigrants from Eastern Europe and the Indian subcontinent came to work at the mills here in Bradford. Now they're the grandparents and great grandparents of the younger generations in Bradford, and those young people may not know that their great grandma or great grandad was a mill worker. So for that reason we're working with schools as well; it's an inter-generational project to reignite the interest in our local mill stories.'
'Across the whole of the North of England, loads of the historic mill buildings (wool in Yorkshire and cotton in Lancashire) have gone, whether they've been knocked down, have fallen down or have burned down, and we're in danger of losing all this heritage'
Research for the project has already begun and Alan says 509 Arts has already had plenty of interest from locals wanting to share their stories, and he's spreading the word about mills too. 'I was in a school recently in Manningham near Lister Mills and I asked "what's that building at the top of the hill?" The children just looked at me blankly,' Alan admits. 'In the end, one of them said "is it something to do with wool?" I think if you're surrounded by such heritage then you should value it more, and therefore value the people who worked there, who may be members of your family or family members of the people who live in your street.'
Since Bradford was revealed as the winner of the UK City of Culture 2025, the city's heritage and culture has been a key focus for many of its organisations. 'Everyone here is really excited by this and I think this project underlines how Bradford is a place of many people and many cultures,' Alan suggests. 'I came here 50 years ago. I didn't want to leave, and I haven't. A lot of us were very involved in the bid and City of Culture is very much about demonstrating the power of community one way or another, working nationally and internationally, demonstrating local community, and that's what we're hoping to do.'
But this is only the beginning of the project. The collected stories will be combined to create a textile artwork commissioned with arts organisation Saltaire Inspired that will tour around the district, and information and learning materials will be available online in the new year. In June next year, Lost Mills and Ghost Mansions will conclude with a major outdoor celebration at a mill site in Bradford.
'That event will be a coming together of those who contributed and anyone else who wants to come along to celebrate, and it'll either happen in a mill or in the grounds of a mill but we're not quite sure where yet,' admits Alan.
'Wherever it takes place, it'll bring together all the stories which we'll collect over a 12-month period to create something memorable. The fact that this has been supported by the National Lottery Heritage Fund and Bradford Council has made this so special, and a lot of individuals and organisations are constantly feeding into this, so it's much bigger than 509 Arts. Hopefully the ownership of this will continue spreading.'
Do you, or someone you know, have a story to share? If you want to get involved with Lost Mills and Ghost Mansions, email info@509arts.co.uk and to find out more about the project visit 509arts.co.uk/project/lost-mills-and-ghost-mansions.