Discover the Chefs Who are Cooking at Living North LIVE at Newcastle Racecourse in May
We're welcoming some of the North's leading chefs to Living North LIVE this May
They'll be cooking up a storm in our demo kitchen. Read on to find out more about the brilliant chefs and distillers appearing in our kitchen to help you plan your perfect day at Living North LIVE.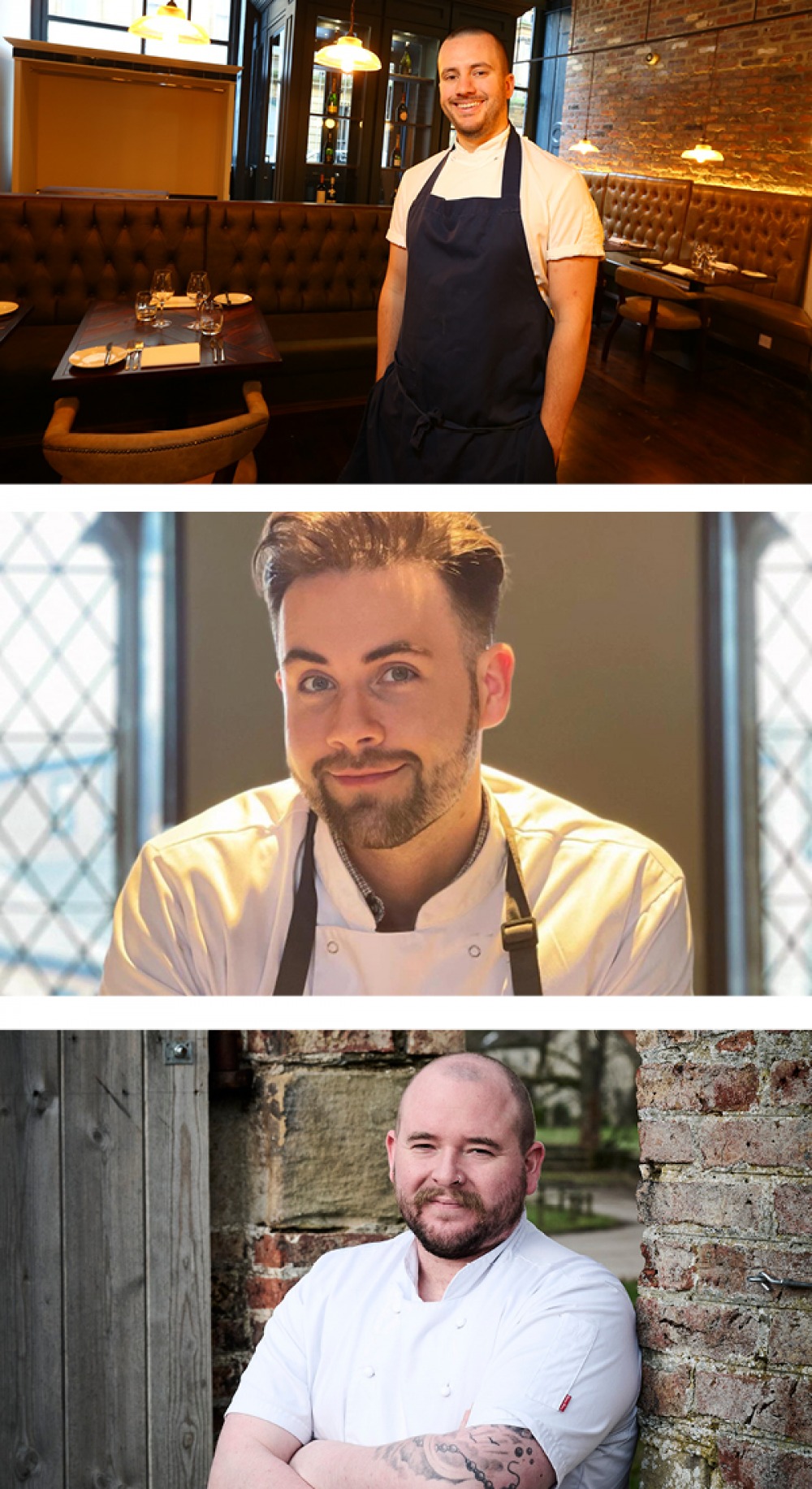 Friday 19th May
11am
TROY TERRINGTON, DOBSON & PARNELL
Chef patron at Dobson & Parnell on Newcastle's vibrant Quayside, Troy is originally from Cambridge, but moved to the North East in 2005 where he worked as head chef at sister restaurant Blackfriars, and at Jesmond Dene House where he held three Rosettes. Troy has a passion for food and a keen interest in wine and spends a lot of his time researching culinary ideas, drawing inspiration from both classic and modern cooking methods. Troy's menus change daily based on the freshest produce he can find, and he uses ethically-sourced, local and seasonal produce direct from nearby farms and markets. There is a strong focus on sustainability and the kitchen team specialises in preserving techniques such as curing, smoking, salting, brining and fermenting. Winning the Taste of the North East title at The North East Tourism Awards and achieving an AA Rosette have been recent highlights for Troy and the team at Dobson & Parnell.
12pm
ANTHONY O'SHAUGHNESSY, BLACKFRIARS COOKERY SCHOOL
Prior to joining Blackfriars, Anthony worked for restaurants across the UK and was a former cookery tutor for Leeds Cookery School, where he delivered cookery courses in Jamie Oliver's Ministry of Food. He also reached the semi-finals of BBC's MasterChef in 2018 by surprising the judges with his take on a North East classic, chicken parmo. Now, following his return to his hometown, he helps thousands across the region improve their cooking skills with his weekday and weekend classes, private parties and corporate events at the Cookery School located above Blackfriars Restaurant. Teaching beginners right through to experienced chefs, Anthony's classes include cooking styles from across the world, such as Vietnamese, Italian, French and Spanish tapas, as well as chocolate making and children's cookery classes.
1pm
BOB ARORA, SACHINS
Bob Arora is head chef at Sachins, a popular Punjabi restaurant located on the historic Forth Banks in the heart of Newcastle. From sumptuous tandoori dishes and beautiful biryanis to mouth-watering curries and delectable desserts, the food at Sachins has been tantalising taste buds in Newcastle for nearly 40 years. Bob's food is renowned for the delicate and precise use of herbs and spices, which are roasted and ground on the restaurant premises. With a commitment to achieving decadent and authentic Punjabi flavours, Bob only uses the finest meats and vegetables available and cooks them to perfection using traditional methods, resulting in a memorable experience for the customer every time.
2pm
JAKE JONES, FORGE AT MIDDLETON LODGE ESTATE
Having worked at some of the most notable Michelin-star restaurants in the North, Jake Jones uses his experience and love for the landscape to narrate a story of the estate with delicate and detailed dishes at Forge. As the head chef, Jake has created a nine-course tasting menu inspired by the rhythms of the seasons and the ever-changing estate landscape. His knowledge and skillset are evident in the popularity of the Forge tasting experience.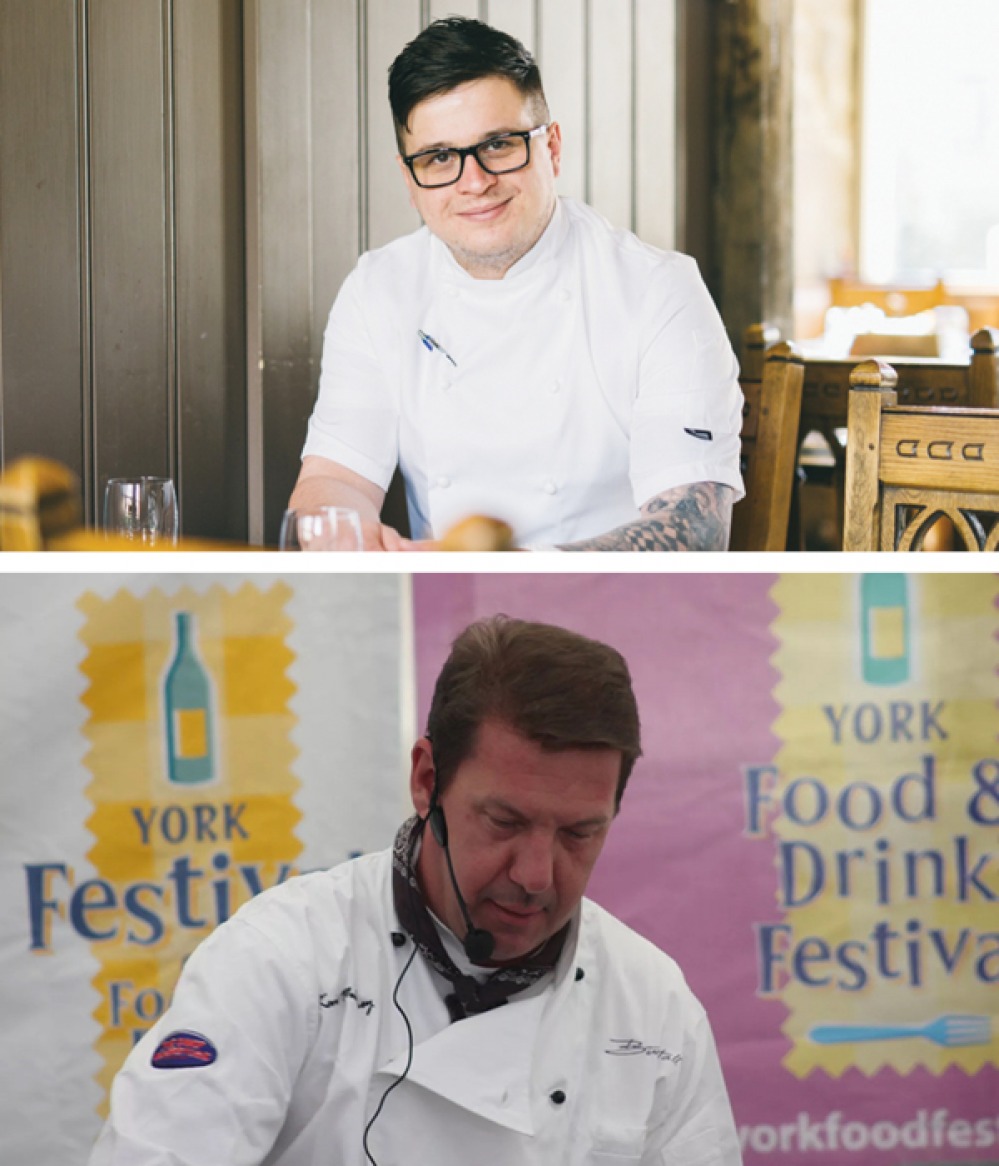 Saturday 20th May
11am
CHRIS WARDALE, BLACKFRIARS
As executive chef of Blackfriars, Chris Wardale has spent years perfecting traditional dishes made using hand-selected local produce. At Blackfriars (believed to be the oldest dining room in the UK) their award-winning set and à la carte menus change regularly to make the most of seasonal produce.
12pm
KEVIN MULRANEY, BEWICK'S
Kevin Mulraney was classically French trained at the Naval & Military Club, Piccadilly, serving royalty and diplomats, before working in prestigious restaurants including Morton's Club, Berkley Square (where he achieved three Rosettes) and Soho's iconic Lindsay House (achieving three Rosettes and a Michelin star). Just over a decade ago, Kevin returned to the North East. He has acted as a consultant chef in both the North East and Yorkshire, before starting Bewick's Kitchen & Coffee House in Rothbury which dishes up modern British cuisine in a cosy, informal atmosphere, and focuses on locally-sourced, fresh ingredients.
2pm
ELLERS FARM DISTILLERY
Using delicious British apples, Ellers Farm Distillery is one of just a few UK distillers that craft their own vodka from scratch. Set in the beautiful North Yorkshire countryside, the team here don't just talk the talk when it comes to sustainability – they walk the walk and from day one have been completely carbon neutral, meaning you can sip on their award-winning spirits without worrying about your carbon footprint. Having recently built an orchard for their vodka production, come and try some delicious spirits made from locally-sourced ingredients during their demonstration.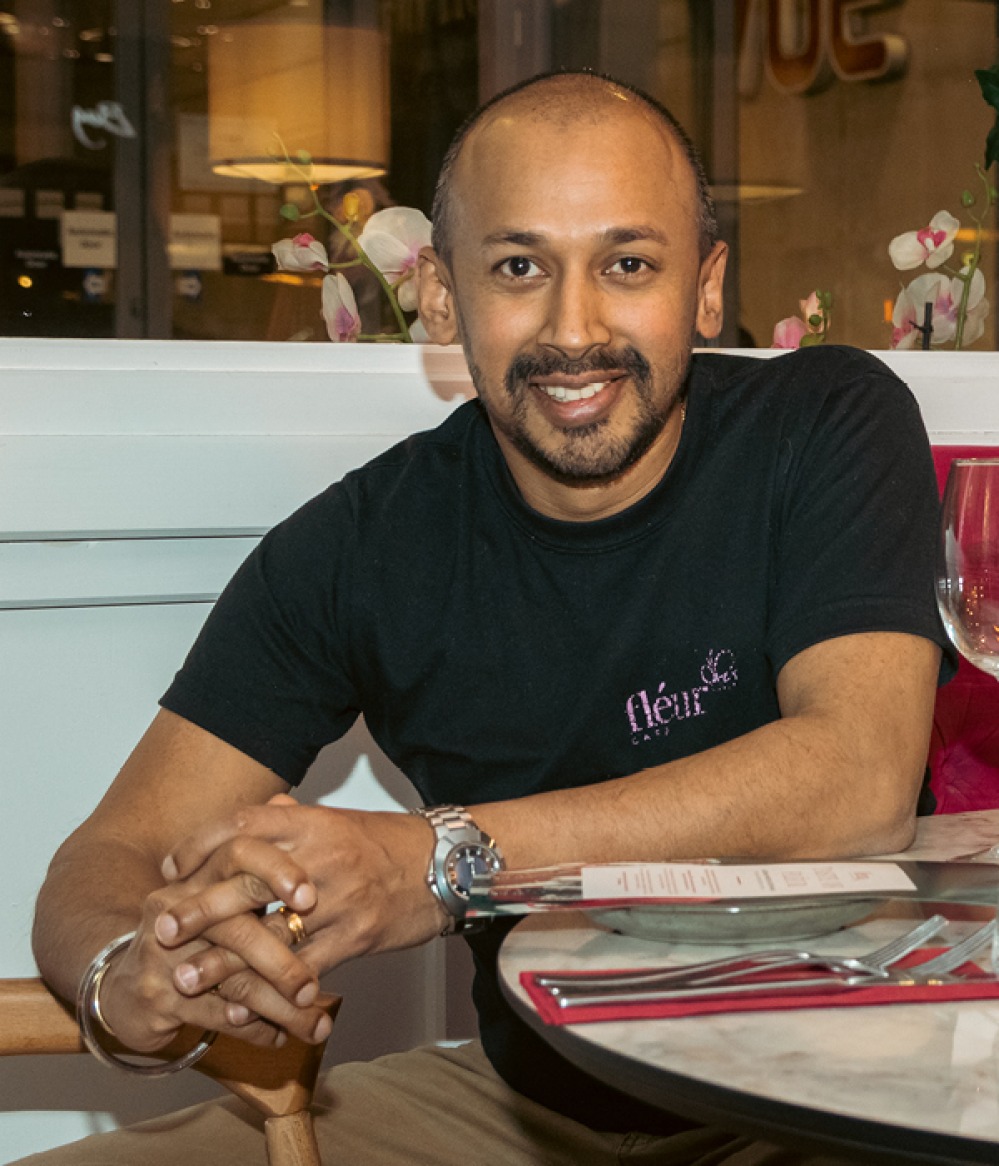 Sunday 21st May
11am
TOMAHAWK
The award-winning Tomahawk Steakhouse group are well-known across the region for serving mouth-watering Himalayan salt dry-aged steaks, sharing boards, legendary Sunday roasts and spectacular sides. The executive chef team will demonstrate their skills, sharing their expertise on all things steak. Explaining the tried and tested ways to cook the best tomahawk, wagyu sirloin and ribeye, they will let you in on all the secrets for cooking the perfect steak, along with tips from the chefs for making the very best macaroni cheese, chimichurri and bacon and creamed peas to cook at home like a pro.
12pm
HOTEL DU VIN
Hotel Du Vin's expert in-house wine ambassadors and bar teams draw from a cellar with an extensive mix of wines from around the world, from traditional quality Bordeaux and Burgundy through to trendy wines from the New World. It promises something for everyone – from a simplified selection of quaffable wines by the glass, to sophisticated and complex varieties from leading wine makers from every continent. The team will be joining us at Living North LIVE to give you a flavour of what you can expectant the hotel, but how you enjoy wine at Hotel du Vin & Bistro is up to you, from a perfectly chilled crisp chablis with friends in the bar through to their own label malbec with a steak in the bistro.
1pm
ROSS FORDER, COACH HOUSE AT MIDDLETON LODGE
At The Coach House, Ross Forder uses his experience and creativity to work with the estate gardening team and local suppliers to bring 'estate-to-plate' dishes to the table. The all-day, relaxed restaurant has been recognised by the Michelin Guide for its efforts towards sustainable gastronomy. Recipes are rooted in the garden and Ross uses inventive, conservational cooking methods to ensure plates are fresh and flavoursome, and cooked up with a respect for each ingredient.
2pm
BOBBY GEETHA, FLEUR
Award-winning chef Bobby Geetha is best known for his appearances on MasterChef: The Professionals and Great British Menu. Prior to that, he trained in fine-dining restaurants around the world such as the prestigious NOMA and has since settled down in Leeds where his Kerala heritage, and experience in globally-renowned restaurants, is reflected at his very own restaurant, Fleur. He is also the proud author of five successful cookbooks which focus on fine-dining Indian cuisine, as well as an international menu consultant for countless popular restaurants.