Three Delicious Traybake Recipes from TikTok and Food Blogger Eloise Head
Check out these one tin wonders
Having racked up millions of views on her TikTok videos, food blogger Eloise Head (better known as FitWaffle) has released a new book which features 100 deceptively simple but totally delicious traybake recipes. We share three of her favourites.
Cherry Bakewell Flapjacks
Super soft, gooey, chewy flapjacks with a layer of cherry jam through the middle and white chocolate on top, plus a cherry swirl. These flapjacks are sweet, fruity and sticky, and oh so delicious. One of my favourite recipes in the book!
Speculoos Cheesecake Bars
This is one of my most popular recipes on social media and it's definitely one of my favourites. It's absolutely bursting with caramelised biscuit flavours. It has a buttery speculoos biscuit base and a creamy speculoos cheesecake filling, and is topped with a smooth and glossy speculoos topping and decorated with crushed biscuits, with a biscuit in the middle to finish. Super delicious, quick and easy to make, and no baking involved.
Cookies and Cream-Stuffed Brownies
A rich and fudgy brownie, packed with white chocolate chips with a layer of whole cookies and cream biscuits through the middle. There's a cookie per slice and cookie pieces on top, so you'll always get a bite that's bursting with different flavours and textures! Absolutely delicious.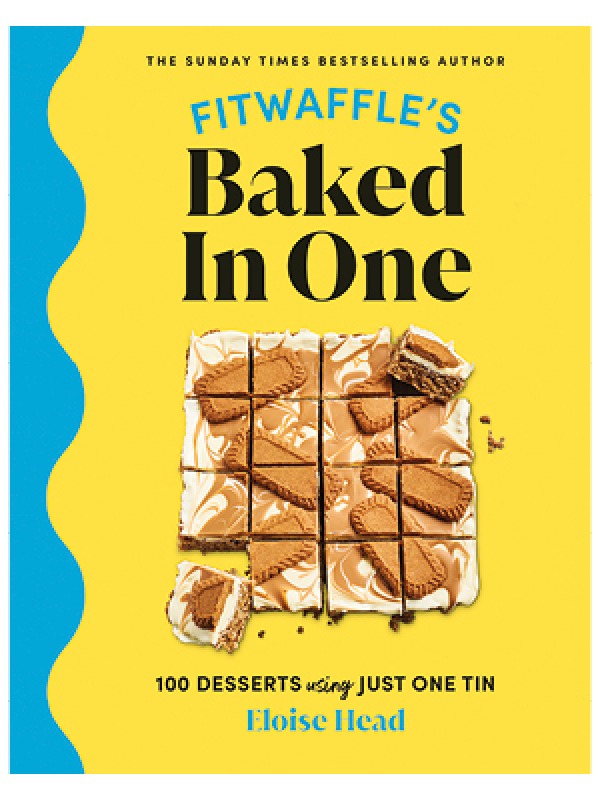 Extracted from Fitwaffle's Baked In One by Eloise Head (Ebury Press, £22) Photography by Faith Mason
This article contains affiliate links. We may receive a commission on any sales we generate from this piece.