Three Delicious Gluten-Free Desserts to Make Your Mum's Mother's Day
From a no-bake chocolate cream pie to a tasty date and walnut loaf, give your mum a delicious treat this Mother's Day
Becky Excell shares three quick and easy (and gluten-free) desserts to make your mum's Mother's Day.
Gluten-Free Date and Walnut Loaf
The inspiration for this recipe? You guys requested it so many times that I had no choice! And I'm so glad you did because this humble classic quickly became one of my favourite bakes, with a wonderful, fruity, almost caramel-like flavour packed into every slice. Serving suggestion: add a good slathering of butter to a slice and enjoy with a hot cuppa.
One-Sheet Blueberry Pancakes
Meet my super-thick and fluffy vanilla pancakes that are packed with bursting blueberries – no flipping required! It's the super lazy all-in-one breakfast or brunch that's perfect when drenched with maple syrup. Of course, feel free to swap up the blueberries for chocolate chips or slices of ripe banana, if you fancy.
No-Bake Chocolate Cream Pie
Gimme a buttery biscuit base, gimme a chocolate ganache, gimme whipped cream. What have you got?! You've got my no-bake chocolate cream pie. The layers in this dessert combine to create something really special – both in terms of flavour and texture – that I guarantee nobody will think was easy to make. Pretend it wasn't, pretend you worked hard on it all day, make them feel special! When really you just spent 20 minutes on it and had the rest of the day to yourself… Nobody needs to know that bit!!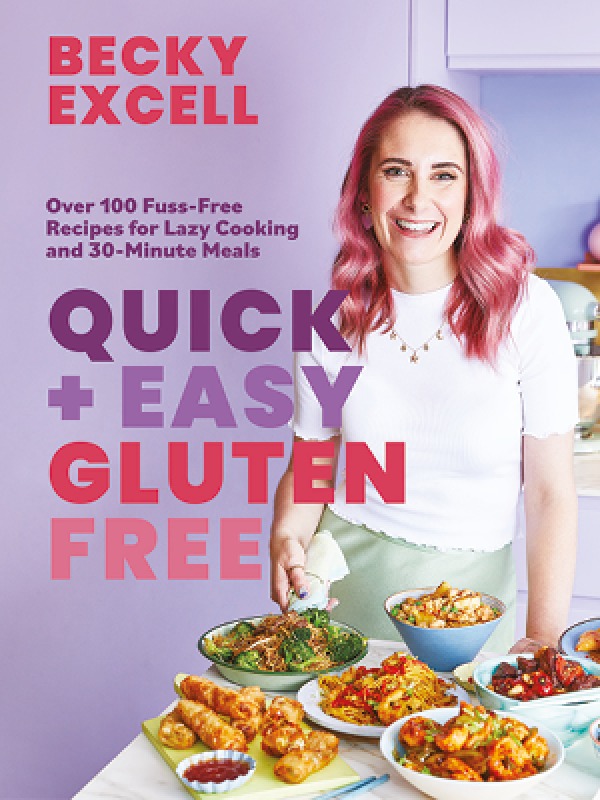 Quick + Easy Gluten Free by Becky Excell (Quadrille, £20) Photography by Hannah Hughes
This article contains affiliate links. We may receive a commission for products that are clicked on through our website.