Discover Northumberland Cheese Company's Festive Offerings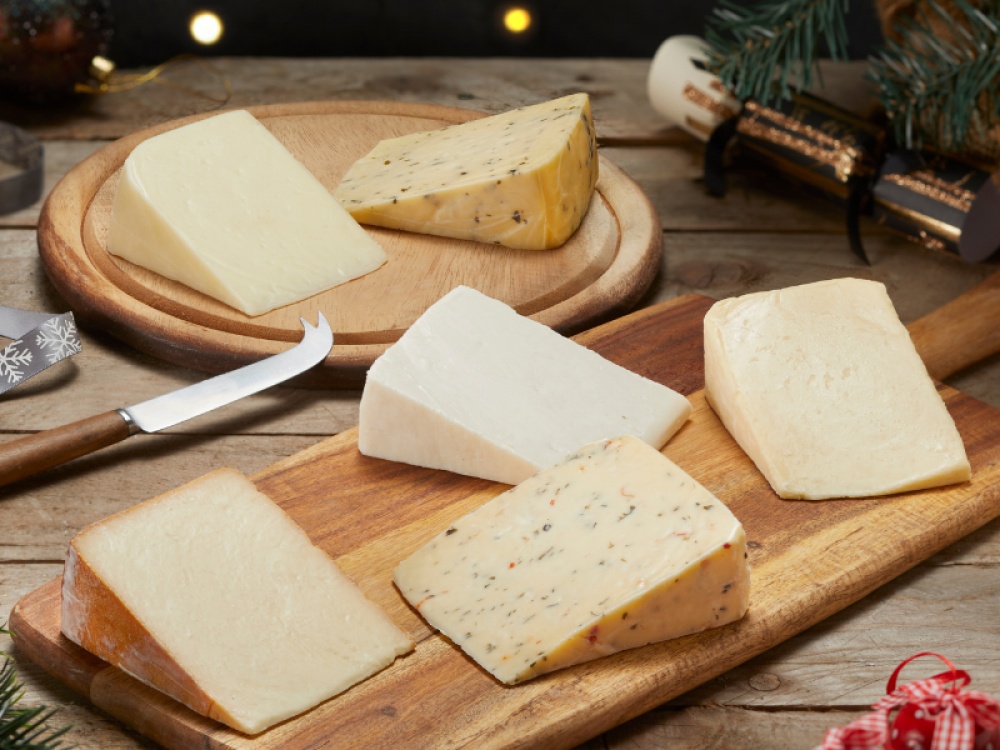 Partnership
Northumberland Cheese Company started in 1984 and is now based on Green Lane in Blagdon
Ahead of the festive season, we chatted with Northumberland Cheese Company to find out more about the business and their Christmas offering.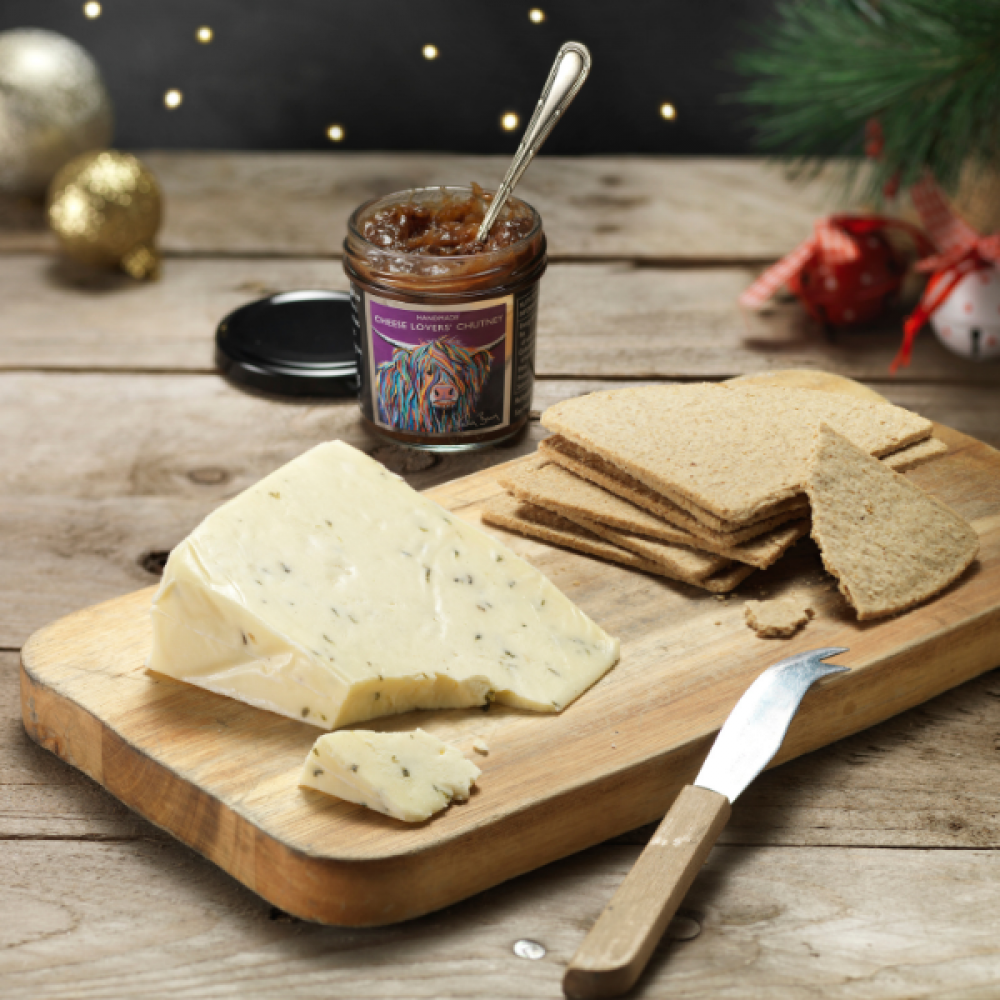 Tell us about Northumberland Cheese Company.
We originally started out life as the Redesdale Sheep Dairy making our Redesdale cheese and yogurts in 1984. Mark Robertson was a farmer by trade and diversified into cheese making, which then lead to him to having a tearoom on site. Mark realised that he would not be identified outside of the region if he kept the name as the Redesdale Sheep Dairy and so Northumberland Cheese Company was born. We moved to our current site in 1996, where we have our café and shop upstairs above the dairy.
Tell us about the different cheese you specialise in.
Our core range of cheese includes six lines – these are Nettle, Oak Smoked, Original, Chilli, Redesdale and Elsdon. The first four cheeses are all made with cows' milk from Northumberland Farms, Redesdale is made with milk from a cooperative in Lancashire called Sheep Milk UK, and our goat's milk which makes Elsdon comes from a farm in Yorkshire. Finding herds that have enough supply for us can be tricky at times, hence why we have had to go to Yorkshire and Lancashire for our sheep and goat's milk. All our cheeses are vegetarian and pasteurised.
We have been experimenting this past year with some limited-edition lines which have included Garlic, Elsdon cheese with Nettle, and an Oak Smoked Elsdon which we named Chesterwood. These lines are a good way for us to experiment and see how our customers react to the new lines, and if they prove popular then they may remain in the range.
Talk us through the cheesemaking process.
Once we have milk onsite, we pasteurise the raw milk to kill any unfriendly bacteria via our pasteurisation system. We add our starter culture to start the curdling process, once this gets to a certain stage, we then add the vegetarian rennet to encourage the milk to coagulate. We then cut the curds to the desired size. The next stage is the draining process, where we drain the whey to leave behind the curds. Once we have curds left in the vat, we then hand place the cheese curds into our moulds where they are pressed to remove any excess whey that may be left behind. We place the cheeses into our brine baths to add salt to the cheese to develop flavour. The next stage is a waiting game – we allow the cheeses to mature for anywhere from six weeks to three months plus. If we want to smoke our cheese we send it to the smokehouse to be smoked over oak chippings. There is nothing fake about our smoking process (some producers paint colours and inject flavours into their smoked cheeses). Once the cheese has matured, we then hand cut and pack our cheeses and send them to the customer, be that trade or direct to the consumer.
What's your most popular cheese?
Our most popular cheese is our Nettle, it won gold at the International Cheese Awards this year.
Tell us about your Christmas hampers and festive cheese offerings.
With our Christmas hampers we try and create something for every budget, something for a little thank you or something bigger as a gift for the whole family. We like to include our cheeses, guest cheeses that complement the range and a good selection of crackers as well as local chutneys from Northumbrian Pantry.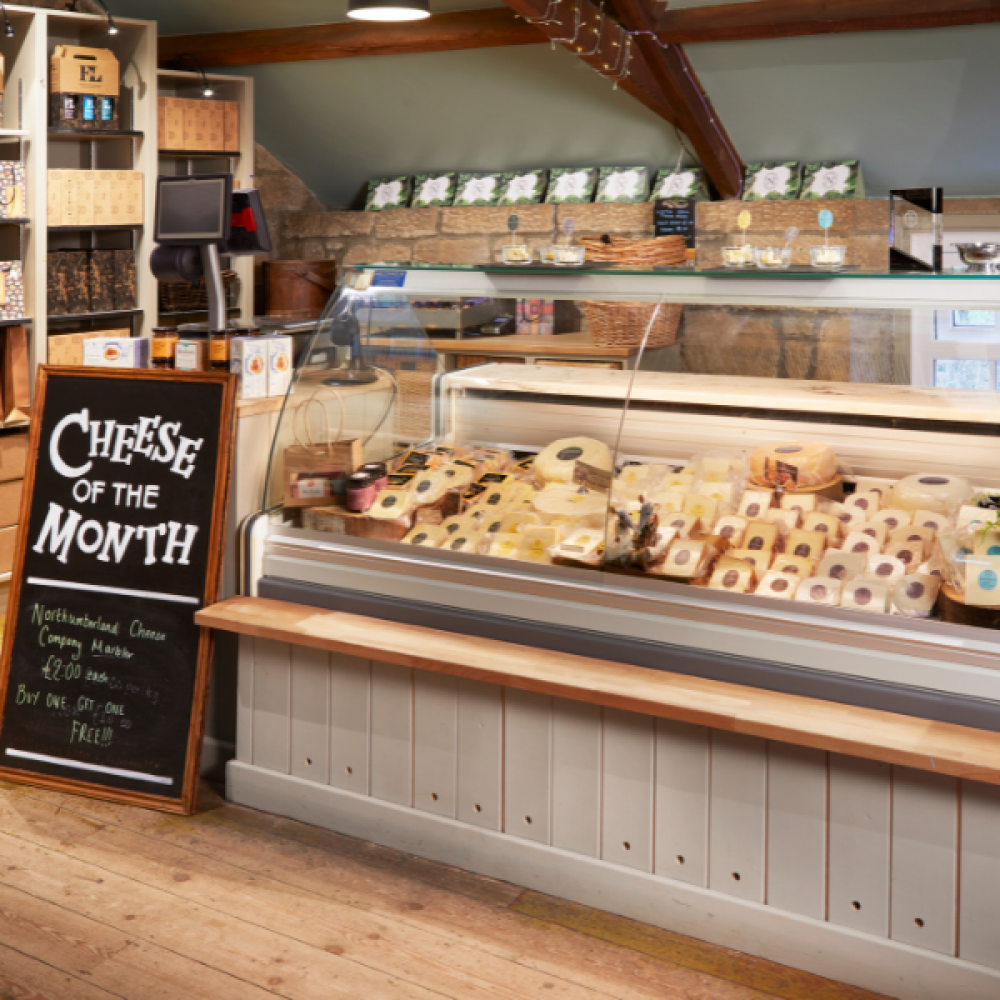 Tell us about your dairy tours.
You arrive onsite and are met with one of our cheesemakers. They take you to get kitted up in our PPE, which includes hair nets, shoe covers and a coat. You're then taken through the dairy where the cheesemaking process is explained at each stage and if you are lucky, you may see the cheese being made (subject to our production plan). When you get to the end of the cheese process you will have a little cheese tasting of some of our cheeses and then you can go up to the Cheese Loft Café to enjoy your afternoon tea.
Describe your perfect cheeseboard.
Our ideal cheeseboard would have to include our Nettle, Elsdon and Oak Smoked along with a nice Stilton (be that white or blue Stilton) and a Brie- or Camembert-type cheese. Remember to take your cheese out of the fridge an hour before serving to awaken the flavours from the fridge.
To find out more about Northumberland Cheese Company and to shop their full-range visit northumberlandcheese.co.uk
The Cheese Farm, Green Lane, Blagdon NE13 6BZ
01670 789798