Discover the Perfect Coastal Shopping Spot in Northumberland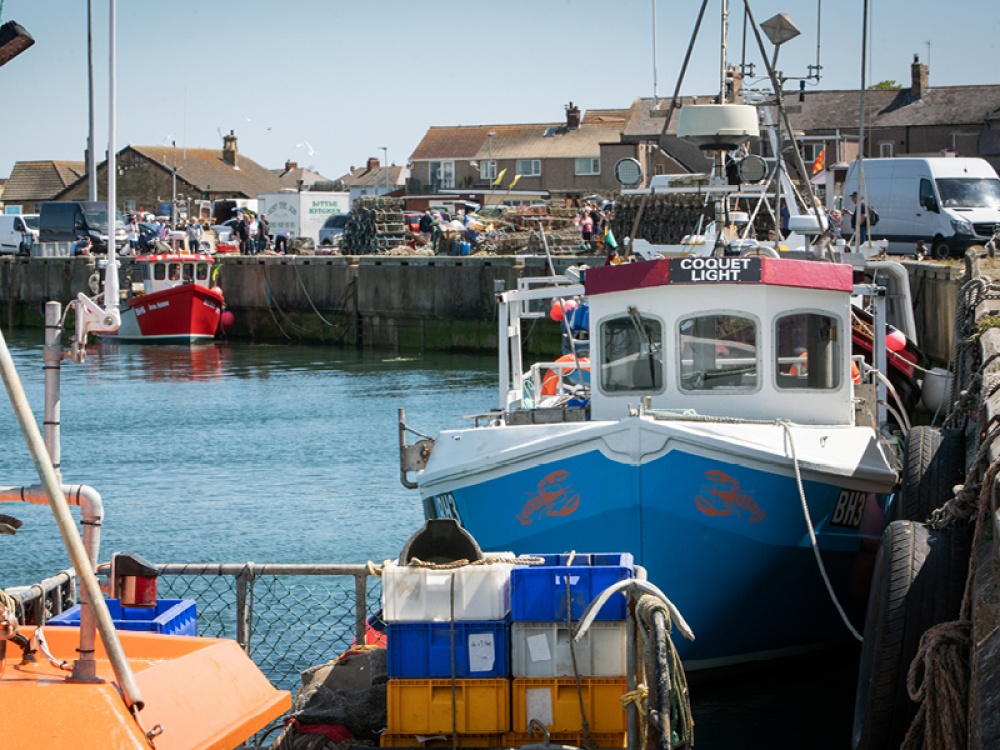 Partnership
Here are our top five must-visit shops and restaurants in Amble
Planning a trip to the Northumbrian coast this summer? With sumptuous food choices and a host of independent shops, the little fishing village of Amble is an excellent choice for tourists and locals alike.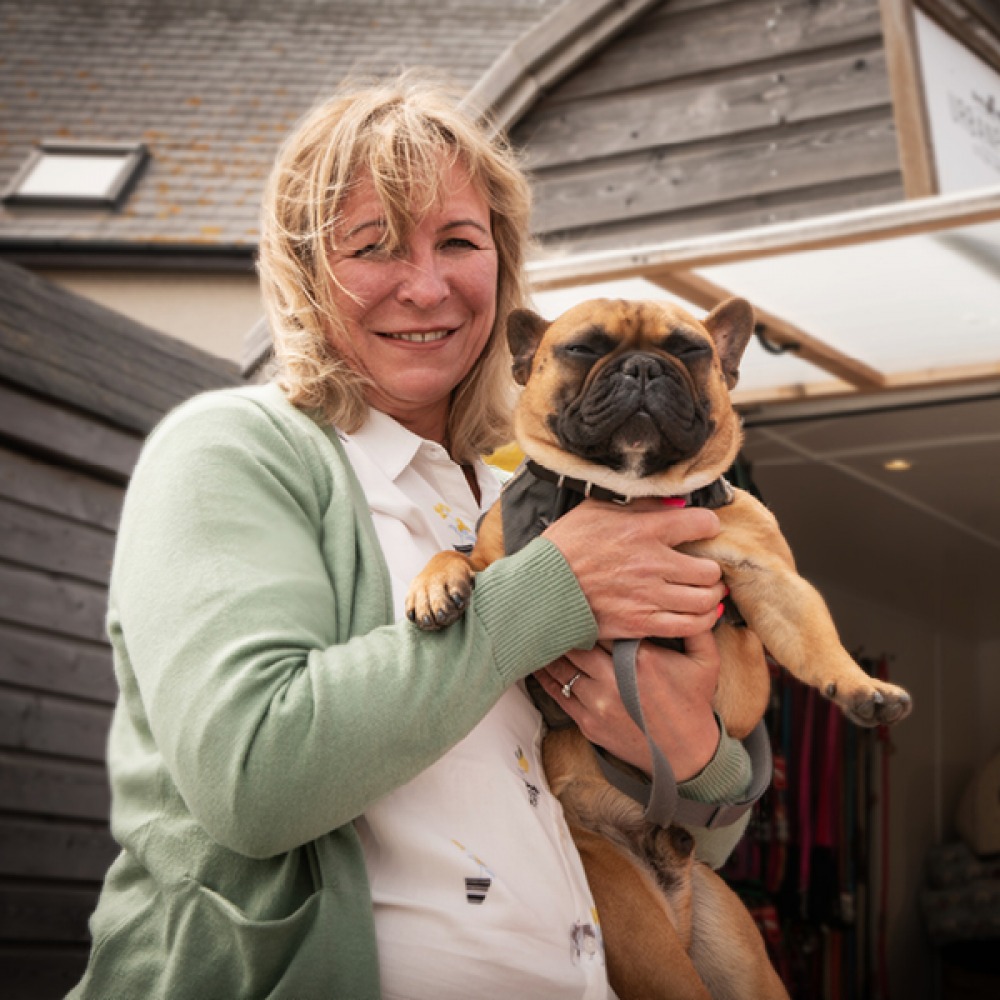 Urban Pooch
Pod 8, Harbour Village, Leazes Street, Amble NE65 0FD
As a dog owner herself Hazel Coulson struggled to find good quality products that were a little bit different for her Blue French Bulldog, Ivy. So, she decided to open a business and sell just that. Urban Pooch at Amble Harbour Village opened eight years ago and sells luxury dog accessories, from dog collars to dog beer and even dog ice cream!
Lumiere Amble
Pod 5, Harbour Village, Leazes Street, Amble NE65 0FD
Lumiere Amble opened its doors on 19th January 2019 and has an amazing selection of locally-made candles and unique gifts including Notes of Northumberland, Hamish Candles and beeswax puffins from Chain Bridge Honey Farm. None of their products are tested on animals and all are vegan friendly. As well as candles they boast products from other small local businesses, using their Amble Harbour Pod to showcase and support other local independents, making it the perfect spot to pick up a gift for a Northumbrian-loving someone in your life – or spoil yourself!
The Old Boat House Amble
Leazes Street, Amble NE65 0AA
Ask anyone who is passionate about food where to eat in Northumberland, and you'll be inundated with enthusiastic responses. However, one name crops up time and again and that's the Old Boat House. Small, unassuming and pretty well hidden on Amble's quayside, those who know about seafood have more than likely eaten here and for good reason. It offers the finest, fresh seafood cooked under the watchful eye of Chef Martin Charlton. What Martin doesn't know about seafood isn't worth knowing and to eat in one of his restaurants means enjoying the very best of what Northumberland has to offer.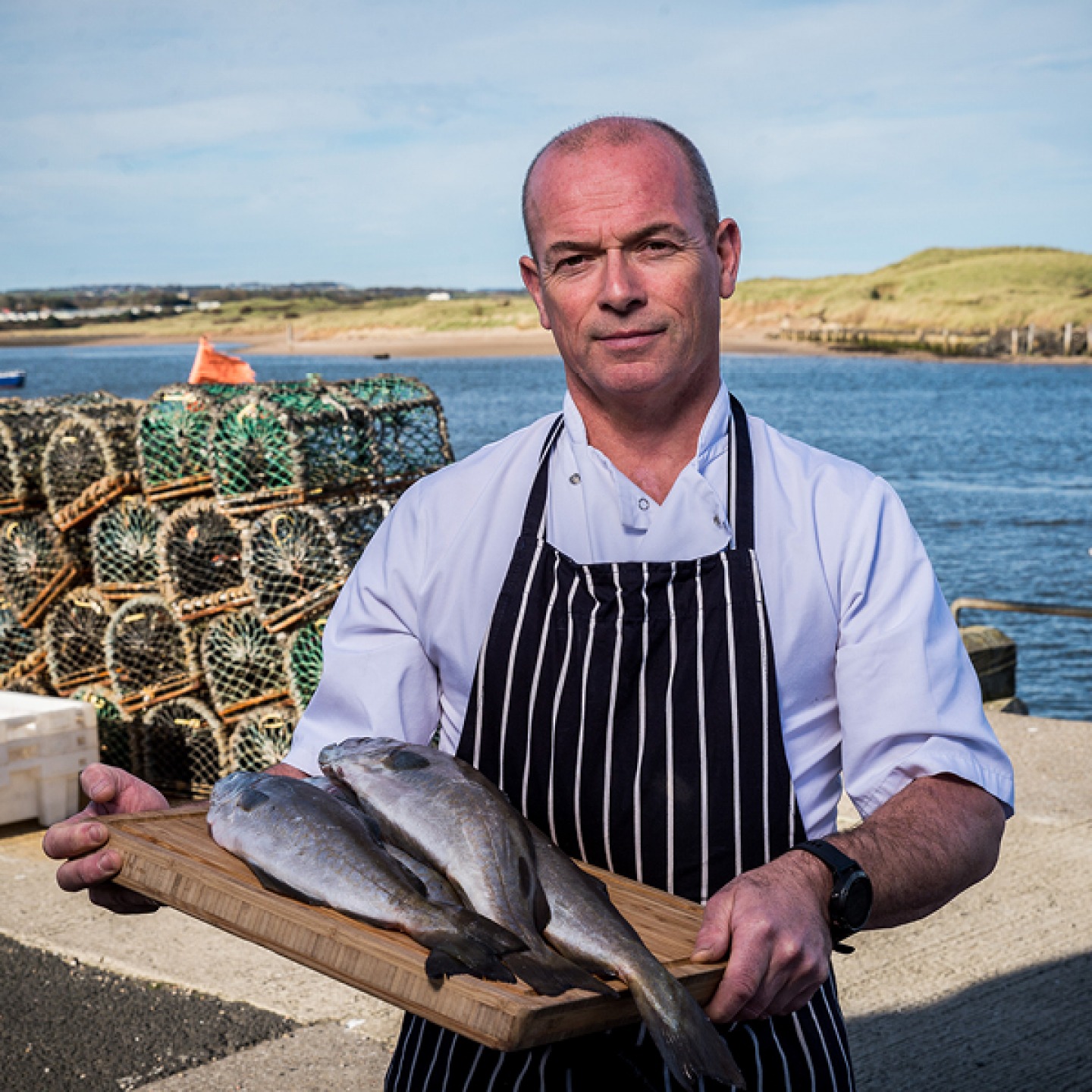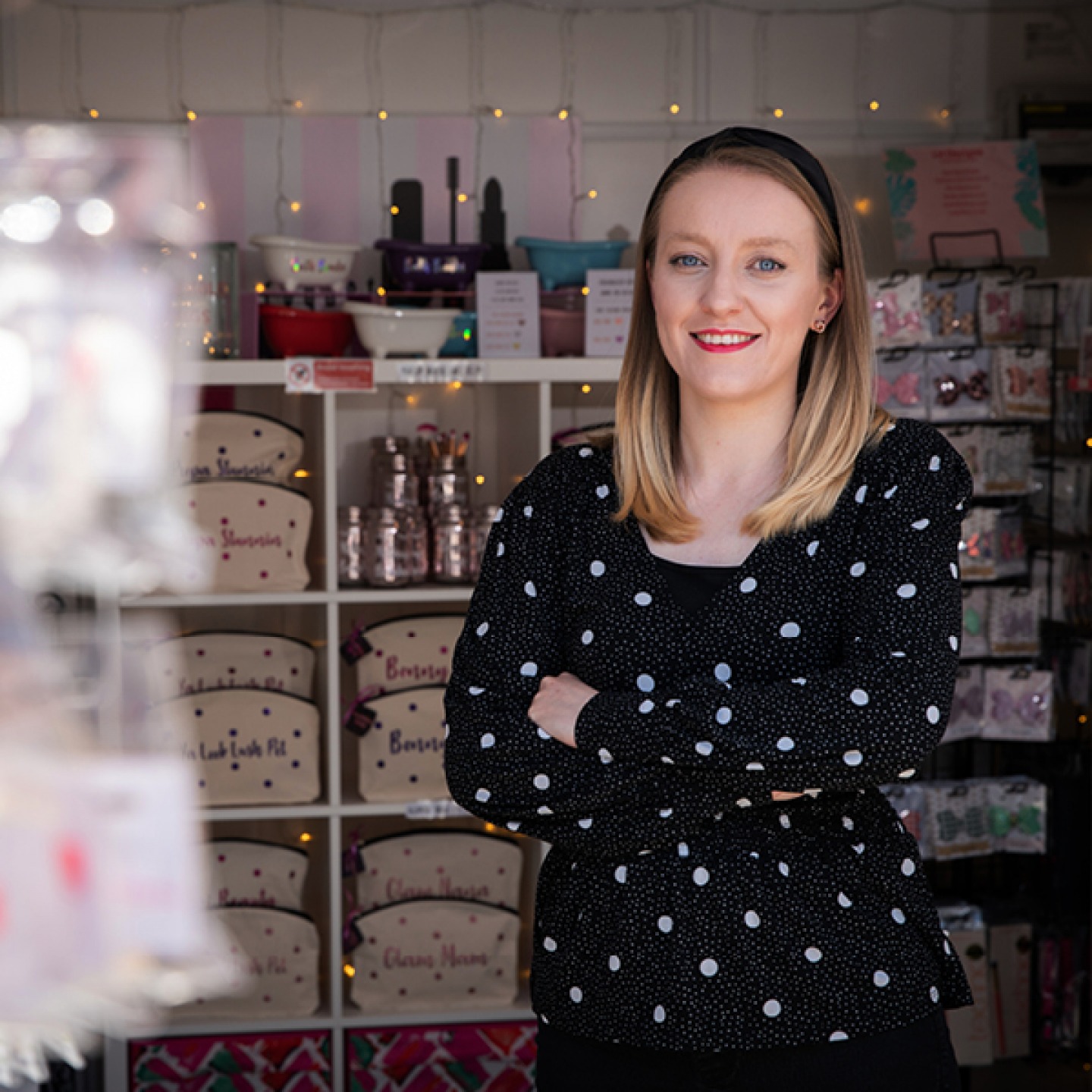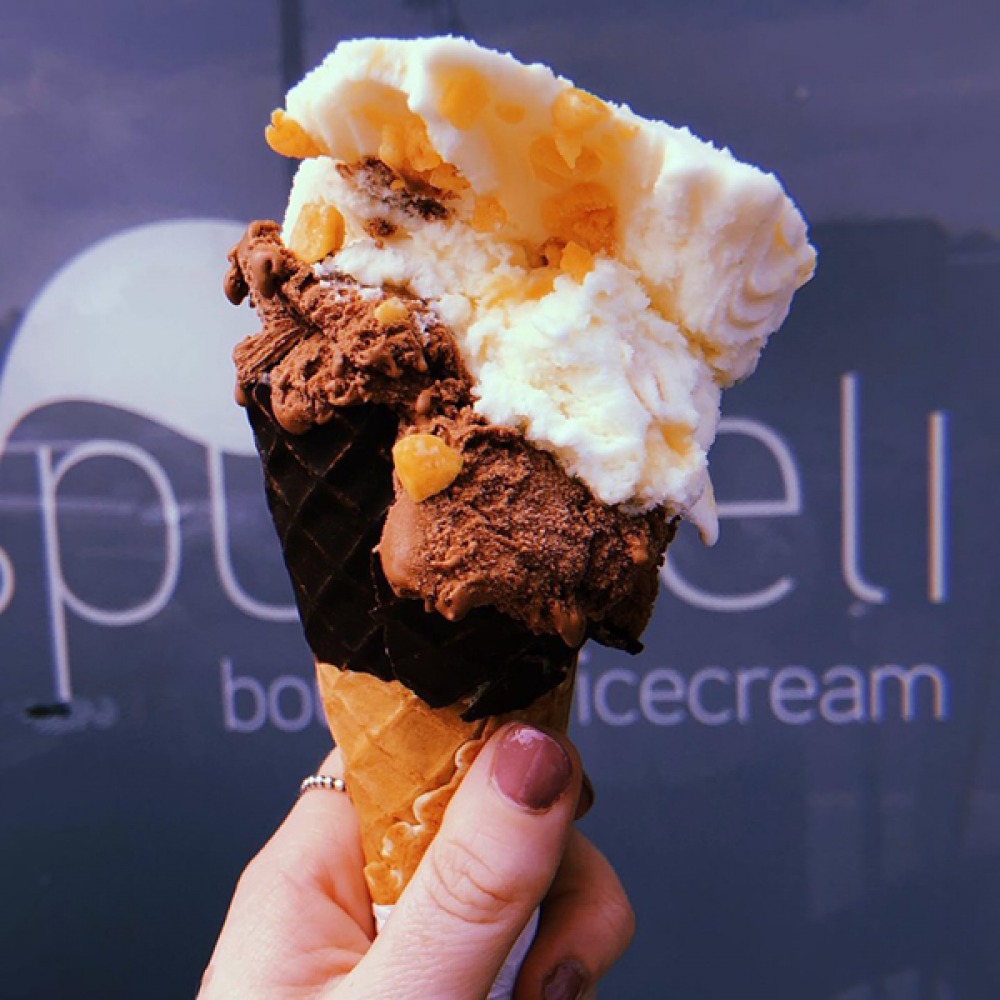 Glamble Gifts & Accessories
Pod 2 Amble Harbour Village, Leazes Street, Amble NE65 0FD
After seven years this business had a rebrand in July 2022, and Glamble Gifts & Accessories is the new face of Coquet Cosmetics. Glamble Gifts & Accessories sell a wide range of cosmetics, bath bombs, and hair and beauty products, some of which owner Laura makes herself. This beauty haven on Amble Harbour is the perfect one-stop shop for stocking up your makeup bag, or treating that special someone to a thoughtful gift.
Spurreli Boutique Ice Cream
The Old Chandlery, Coquet Street, Amble NE65 0DJ
There's no better way to end (or start) your day in Amble than a trip to Spurreli's ice cream parlour. You'll be spoilt for choice on quality and flavour as this artisan ice cream shop sells ice cream and sorbet made from milk and cream from the pedigree herd of Ayrshire and Short Horn cows at Marley Cote Walls Farm, Hexham. Plus, vegan, dairy- and gluten-free ranges of ice cream. But don't just take our word for it, this boutique ice cream parlour and coffee shop have won numerous awards, and they're constantly innovating and adapting by introducing new ice cream flavours and treats that satisfy their customers' evolving appetites for new food experiences.
Discover more about these Amble independents and other amazing local businesses at discoverourland.co.uk/shoplocal