Yorkshire Day: 25 Great Things We Love About Yorkshire
This Yorkshire Day we highlight 25 things we love about Yorkshire
When Living North first arrived in Yorkshire in the summer of 2010, it was with a promise: to 'seek to find the best, celebrate it and commend it with style and enthusiasm'. Over the course of over 100 issues we've travelled the length and breadth of the county, highlighting the best, brightest and most interesting sights and people the county claims as its own.

This Yorkshire Day we wanted to share some of these gems that we love about God's Own Country.
In the last 12 years we've met plenty of people and visited a lot of places – and we wanted to take stock of what we've seen. The result – in part – is this: 25 places and people in Yorkshire which stood out for a variety of reasons. It's categorically not a collection of the best, but it does encapsulate people and places we feel uniquely capture the Yorkshire spirit.
We've taken some of Yorkshire's best-loved and best-known places and people and delved deeper into their history, providing new insight into some old favourites. Additionally, we've picked out some places – and perhaps some people – you may not know or have thought of.
Our list is by no means comprehensive, but is a starting point to provoke your thoughts. By holding up a mirror to Yorkshire, we hope to get you, the reader, to think again about your surroundings.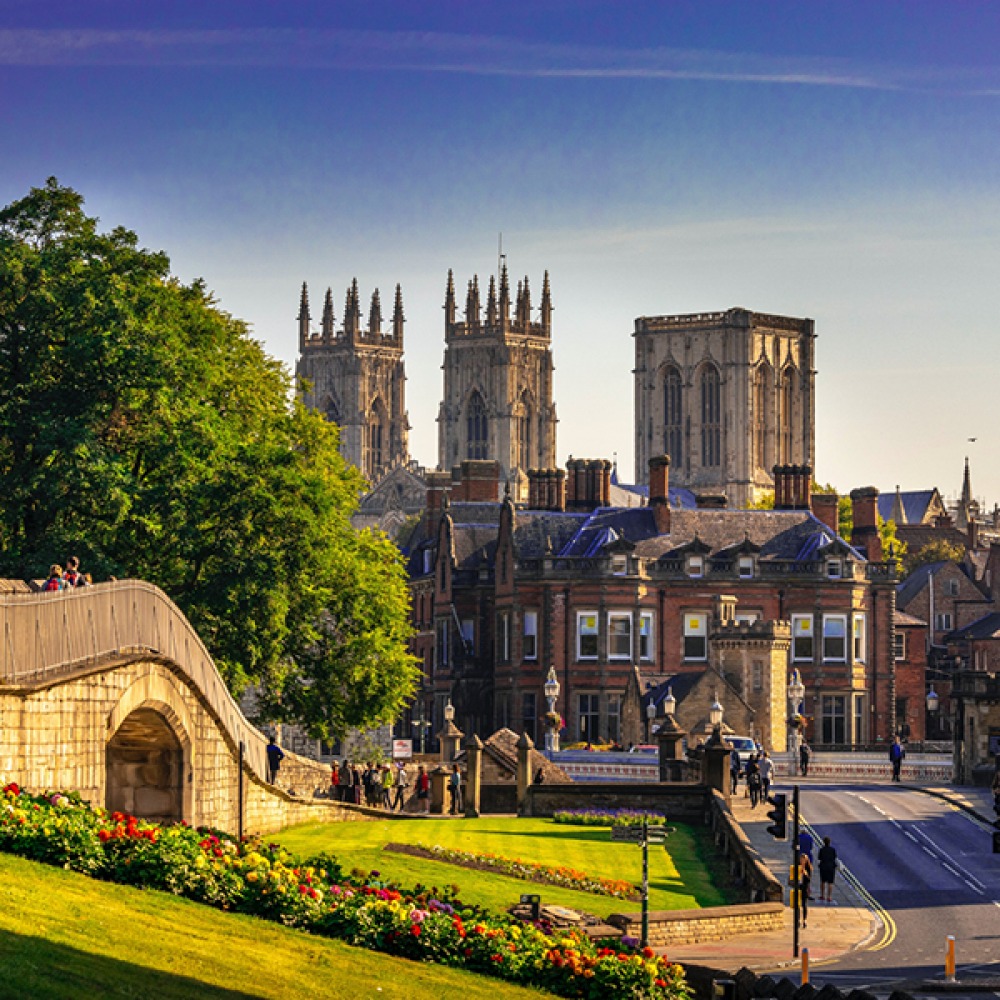 York Minster
It's arguably the county's most iconic (and most-visited) building, with 610,519 visitors walking through its doors in 2016. This Gothic cathedral has the largest single expanse of Medieval glass in the world (spanning more than 2,000 square feet), and its own police force – and we appreciate it for its towering presence, helping people navigate the city.
Fish and Chips
Fish and chips is our national dish, and nowhere does it better than Yorkshire. Many places lay the claim to the best, and Whitby's Magpie Café (raved about by Jay Rayner, the site of AA Gill's admission of the 'full English' of cancer) is right up there. But Magpie's not the only joint in town: canny locals buy from Mariondale Fisheries on Albion Road. Pick up a pint at the Bay Hotel and tuck in with an incredible view.
Yorkshire's history of conflict
The Wars of the Roses still live on today in arguments over whether the white rose or the red rules large, and a series of stupendous museums commemorate Yorkshire's history of conflict. From the earliest days at Jorvik's evocative exhibitions through to the Royal Armouries, the Green Howards Museum at Richmond and Eden Camp's recollection of how locals lived through World War II, battles are an inextricable, unforgettable part of our heritage.
Yorkshire Sculpture Park
Yorkshire Sculpture Park is a leading international centre for modern and contemporary sculpture, welcoming around 500,000 visitors each year. This 500-acre space hosts temporary exhibitions, including some of the world's leading artists, across six galleries and an outdoor space. The park is recognised internationally for contributing to the arts, and it's a must-visit.
York's food and drink
You could launch a centurion's pilum in any direction and hit something good to eat in York – Skosh's superlative small plates, the atmospheric gaslit dining room at the Guy Fawkes on High Petergate, or Shambles Kitchen's superb sandwiches – and then there are the 365 pubs within the city walls.
Family Fun
Yorkshire will forever be etched into the heart of successive generations as home of The National Children's Museum, Eureka!. Celebrating 30 years since opening, a visit to this interactive delight is a rite of passage for children across the North. But we have a wealth of kid-friendly places to visit – Diggerland, Flamingoland, Magna Science Museum, How Stean Gorge – that show we're big kids at heart.
Castle Howard
The 1,000 acres of beautiful landscape around this stately home, designed by Sir John Vanbrugh, have made it one of the most fascinating places to visit in the county. The scope of the site (where work began in 1699) was enormous, its towering central dome the first to be built for an English private home.
Yorkshire produce
Yorkshire is home to some of the finest food producers in the country, from locally-bred and reared meat to our famous forced rhubarb. One stand-out is Yorkshire rapeseed oil – great swathes of yellow oilseed rape fields stretch for miles around Yorkshire's countryside, much of it destined to be bottled and shipped around the world. Although many think the yellow flower produces the yellow oil, it actually comes from a small seed pod, formed when the flower dies.
Yorkshire's literary history
There's something in Yorkshire's air that inspires great literature. The Brontë sisters; Simon Armitage; Ted Hughes, Sylvia Plath and W.H. Auden, Ian McMillan and Alan Ayckbourn – all came from God's own country. Take a Brontë tour around Yorkshire: start on Market Street in Thornton (birthplace of the Brontës), then tick off Halifax's High Sunderland Hall (a potential inspiration for Wuthering Heights), before ending up at the Brontë Parsonage Museum.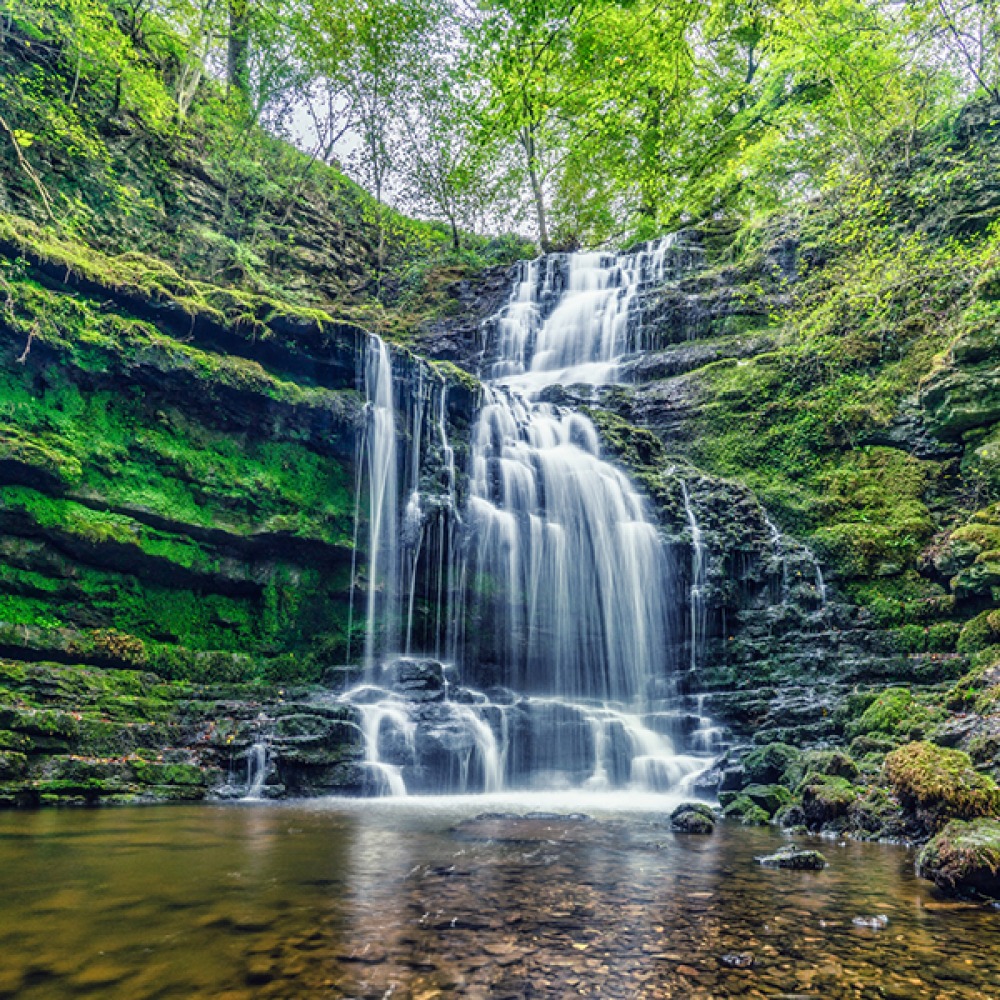 Wonderful waterfalls
Yorkshire's waterfalls have provided inspiration for artists throughout history. We've had J.M.W Turner's paintings of Thornton Force, and Kevin Costner fighting off the (apparent) baddies as Aysgarth Falls tumbles behind him. Both of these are worth a visit, as is Gaping Ghyll near Ingleton, into which the Fell Beck flows.
Yorkshire's stunning coast
Along Yorkshire's coastline you'll find busy seaside towns and pretty fishing villages, some scrambling down steep hillsides tumbling towards the sands, others more sedate in their traditional seaside demeanour. Fish and chips and ice cream might be the traditional seaside sustenance, and you'll find lots of great examples up and down the coast, but now they're punctuated with chic coastal cafés and restaurants all serving the freshest seafood plucked straight from the North Sea.


Yorkshire's quirks
Travel this country of ours and you'll come across plenty of individual communities with their quirks and traditions, but none as simultaneously coherent and chaotic as Yorkshire. Towns and villages across the county reach back into history to celebrate our past – think Gawthorpe's World Coal Carrying Championships, Knaresborough's Bed Race and Egton Bridge's gooseberry bonanza – with two things in common: reverence and ridiculousness.
Canals
Canals once kept this country running, and remain a great way to pootle about. Bingley's perhaps the best- known part of Yorkshire's canal system, the steepest flight of locks on Britain's canals, a five-rise series of locks. But it's not alone: West Yorkshire's Standedge Tunnel is both the longest and deepest canal tunnel in Britain.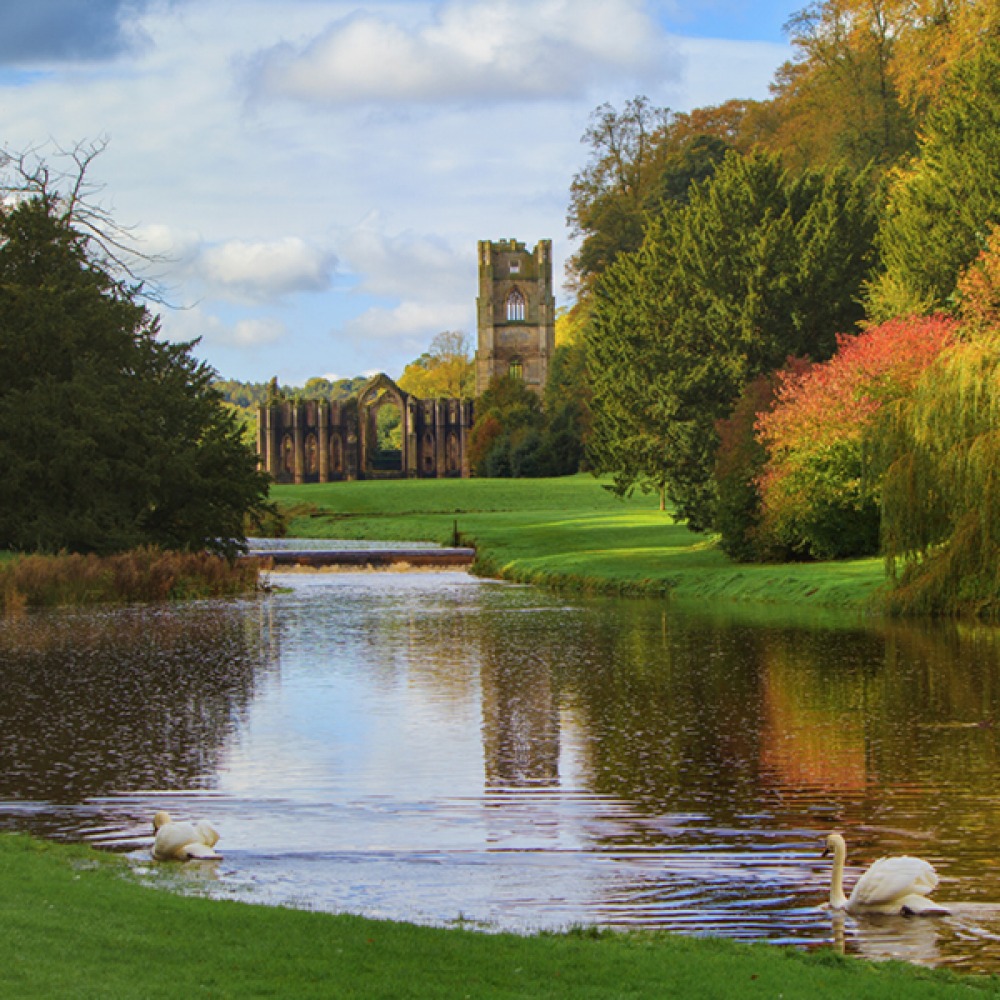 Yorkshire's great gardens
Grand halls and gardens are ten a penny across Yorkshire, but the standards are stunning. From Leeds' Jungle Garden, full of tropical plants, to Scampston's small but perfectly formed Walled Garden, we have it all. Among the best is Brodsworth Hall's grounds, the upkeep of which cost £169 18s in 1861 (we wager it's much more now).
Yorkshire's great abbeys and priories
Religion is a rich thread that has run through Yorkshire's history, and left the county with some of the world's most enviable architecture. From the grand majesty of Bolton Abbey and the nearby Strid Wood (perhaps most famous for being the birthplace of the Craven heifer, Britain's largest ever cow, which weighed 312 stone) to the breathtaking Fountains Abbey and Studley Royal water garden, the buildings live on – even if the beliefs sometimes don't.
Birdwatching at Spurn Point
This spit of land that juts into the Humber is stunning. This nature reserve provides one of the best migration watch points in the country. See the meadown pipits head north in spring, and the dunlin congregate around Spurn in the winter.
Yorkshire's pubs
Yorkshire is full to bursting with fabulous pubs, and whether you're looking for Michelin-starred dining, good pub grub, or just a well-poured pint, you're sure to find it. Don't miss The Tan Hill Inn – this 17th century pub near the village of Reeth lays claim to the title of the highest inn in the British Isles, standing proud at 1,732 feet (528m) above sea level.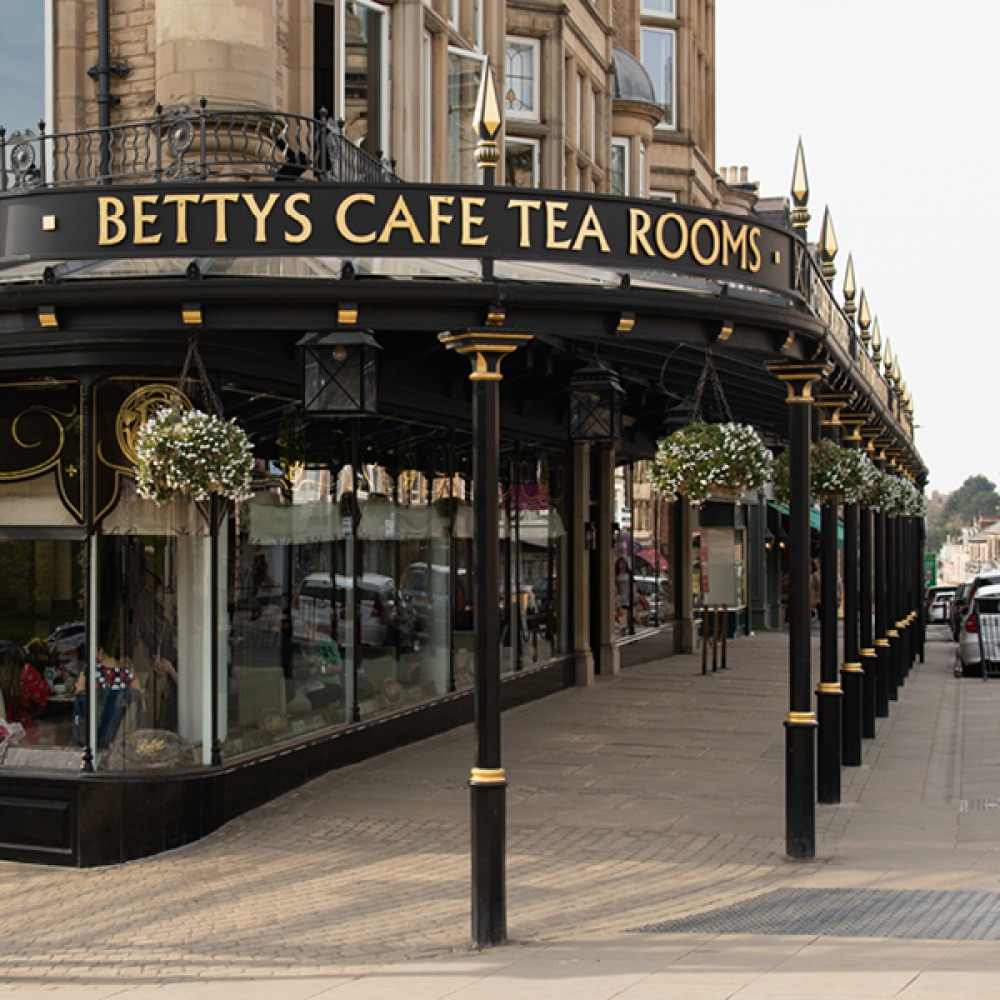 Bettys & Taylors
Do you know why Bettys is called Bettys? No? Well nor do we – and neither does anyone else. From being founded by a Swiss baker in Harrogate in 1919, to hosting airmen stationed near the York tea room in the Second World War and eventually opening six of the iconic cafés across Yorkshire, Bettys has a rich history – not one word of which explains its name. The acquisition of Taylors of Harrogate in the 60s means that Yorkshire Tea, Taylors of Harrogate coffee and Bettys café tea rooms and cookery school are all part of the same family – a trio of icons rolled into one neat package, and holding a special place in the nation's heart.
Hebden Bridge
Hebden Bridge has had a tough old time of it in the past, having been ravaged by flooding and torn in two in 2015. The town came together, demonstrating community spirit and overcoming the loss of Elland Bridge, which was officially re-opened in 2017. Hebden Bridge has been crowned Best Small Market Town at the Great British High Street Awards, and is well worth exploring.
Yorkshire's Olympians
God's own country creates God's own Olympians, and their performance at the Tokyo Olympics last year was nothing short of extraordinary. Athletes including Matty Lee and Oliver Townend and Jess Learmonth took home golds, and if Yorkshire were a country, it would have finished 18th on the medal table.
Yorkshire's dales
The Vikings left their stamp on Yorkshire in more ways than one: the word 'dale' comes from the Norse term for a valley, and is still used to describe the county's rich and verdant land. The 680-square mile Yorkshire Dales are visited by around eight million tourists a year because of their stunning tranquility and natural beauty.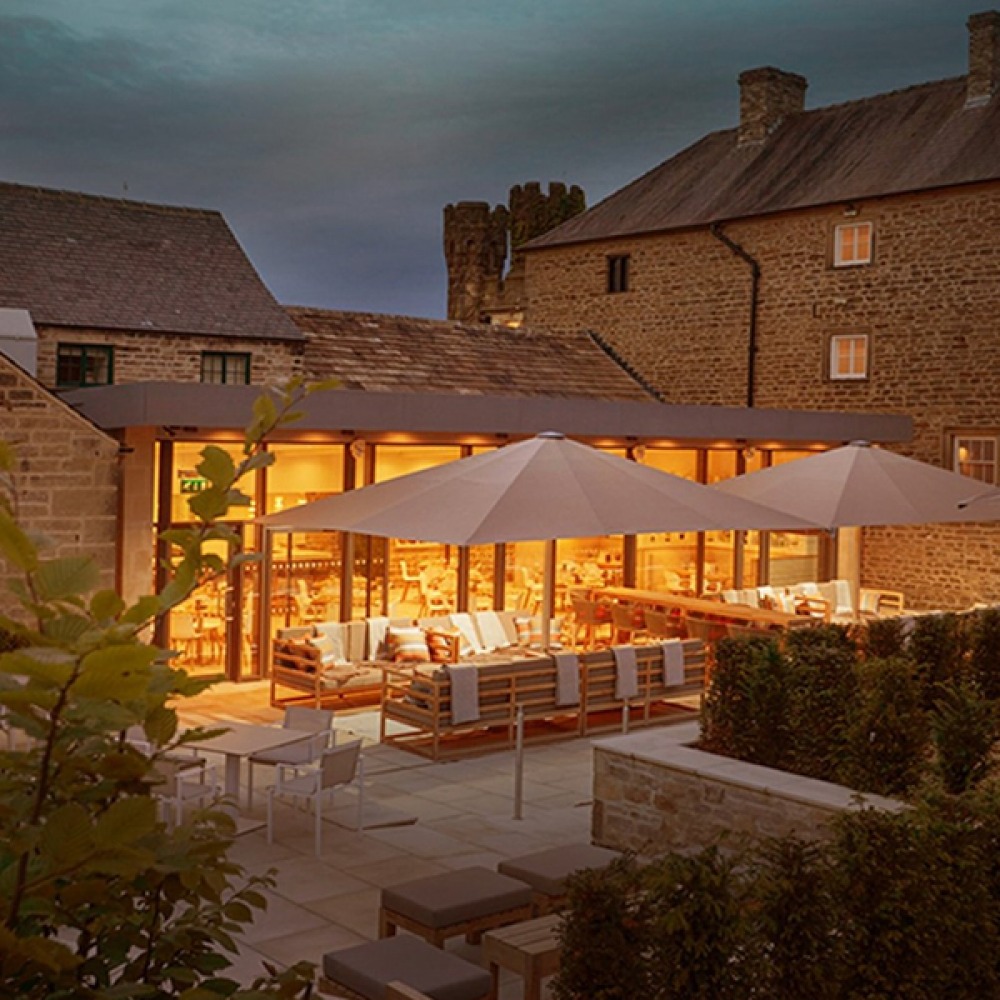 Yorkshire's best spas
Ever since Harrogate was first famed for the standard of its water, Yorkshire has been a destination for spa-lovers. Harrogate's Royal Baths were the most advanced hydrotherapy centre in the world when they opened in 1897, and remain popular today – as do modern-day equivalents such as Rudding Park and Swinton Park.
We've got scenic cricket grounds
Headingley's the home of cricket, obviously, but you'll find the soul of English summertime at smaller club grounds too: try an afternoon in the seaside sun at Scarborough, Sowerby Bridge's tree-thronged ground, or Settle CC's pitch on the southern fringe of the Dales. For something quintessentially Yorkshire, go to Spout House, near Bilsdale, where they have to drive sheep off the unmown one-in-seven gradient outfield before every game.
Yorkshire's finest country houses
You could visit an historic country house in Yorkshire every weekend for a year and still not run out of places to see. Pick from Burton Constable Hall's Elizabethan grandeur, the Jacobean splendour of Kiplin Hall, the Arts and Crafts arrangement of Sion Hill (designed by the 'Lutyens of the North', Walter H Brierley), but there are plenty of others.
A head of steam
Our scenery's brilliant, obviously, but let's be honest, all landscapes are improved by the sight of a majestic steam engine nobly chuffing about. Between heritage lines like the North York Moors Railway, the Keighley and Worth Valley, Elsecar, and the Embsay and Bolton Abbey line, we've got some of the most evocative routes in the country. The most famous engine of them all, Flying Scotsman, was built in Doncaster too.