Discover Richmond's Go-to Cycle Shop Arthur Caygill Cycles
Arthur Caygill Cycles began custom-building frames and repairing bicycles on Gallowfields Trading Estate in Richmond in 1983, and they're still going strong today
Shop manager Scott Caygill tells us how he inspires Richmond's locals and visitors to get on their bikes.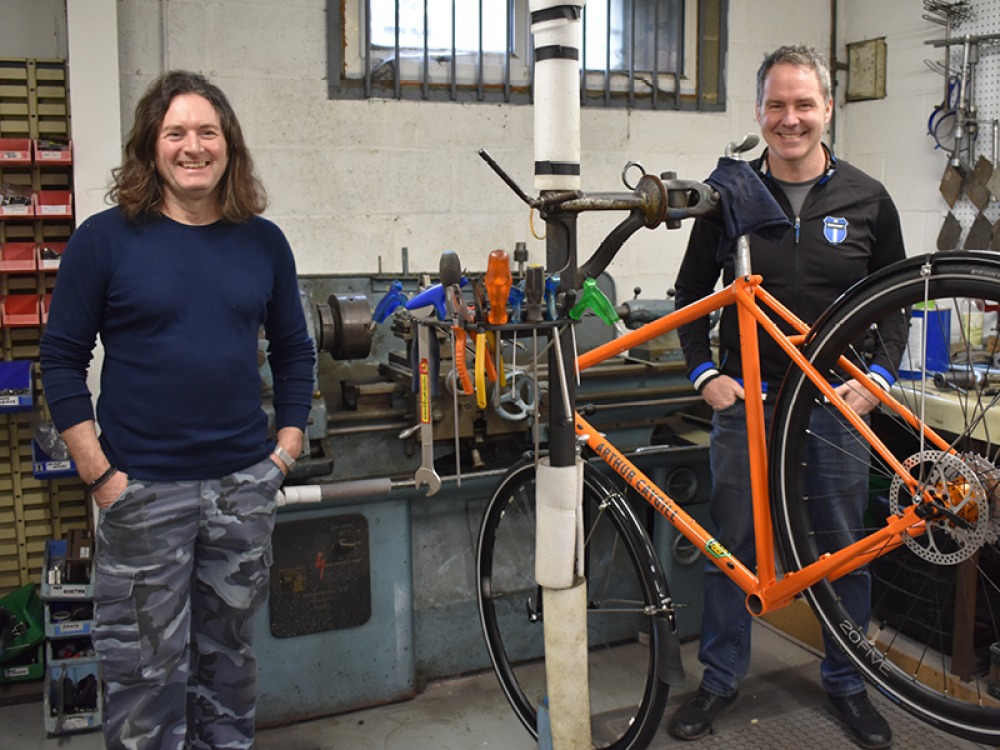 Tell me a bit about the business and what you do.
We started in 1983 and we're approaching nearly 40 years now. We've manufactured from that year as well. Steve [the company's frame builder] has been here since 2008, coming from an engineering background. We always made the frames here but we never painted here. We always made, painted elsewhere, then brought it back and assembled here. Now we actually you do everything in this building from scratch. I'm managing the place now but I am looking to go back into the frame-building side as well to help Steve because we're that busy, which is good! I'm finding that side of the business is, I wouldn't say the busiest, but it's a lot busier than it was a few years ago. We have two workshops so people can bring in their winter bike or their race bike to give it a new lease of life, and we've got the big shop front as well. When this is fully stocked there's 400 bikes on show. We've got a good warehouse in this building too.

How has the business changed over time, and how have you adapted?
I think the industry has changed massively and that's thanks to the internet probably. It's not always helped us; we can't stop it though. We do all right on the internet but we're a little family, we're not a big organisation and that's another big reason why we're keeping our own surname going. We cater for everyone from a little two year old coming into the cycling scene to a racing lady or gent. I think if I just sold an inner tube or a bike and a helmet, we'd probably fold, we wouldn't survive with all the big companies. Amazon are now even selling bike accessories so we really have to open up everything we can – and we do. I see the manufacturing side keeping us alive.

Why choose Richmond as a base?
I was brought up here (and so was my dad) and I went to school here. My mum's from Newcastle but they both have lived here a long time. It's a beautiful place. We're from here so having our business here was paramount really. It's a really beautiful place with five dales alongside each other. So if you're a cyclist, within 10 minutes you're into wonderland. Dad, a long time ago now, raced for Britain. That's really kept the business here. His name is well-known because, although he wasn't a professional, he won a lot of professionals and he raced all over the place. For us, that namesake is huge.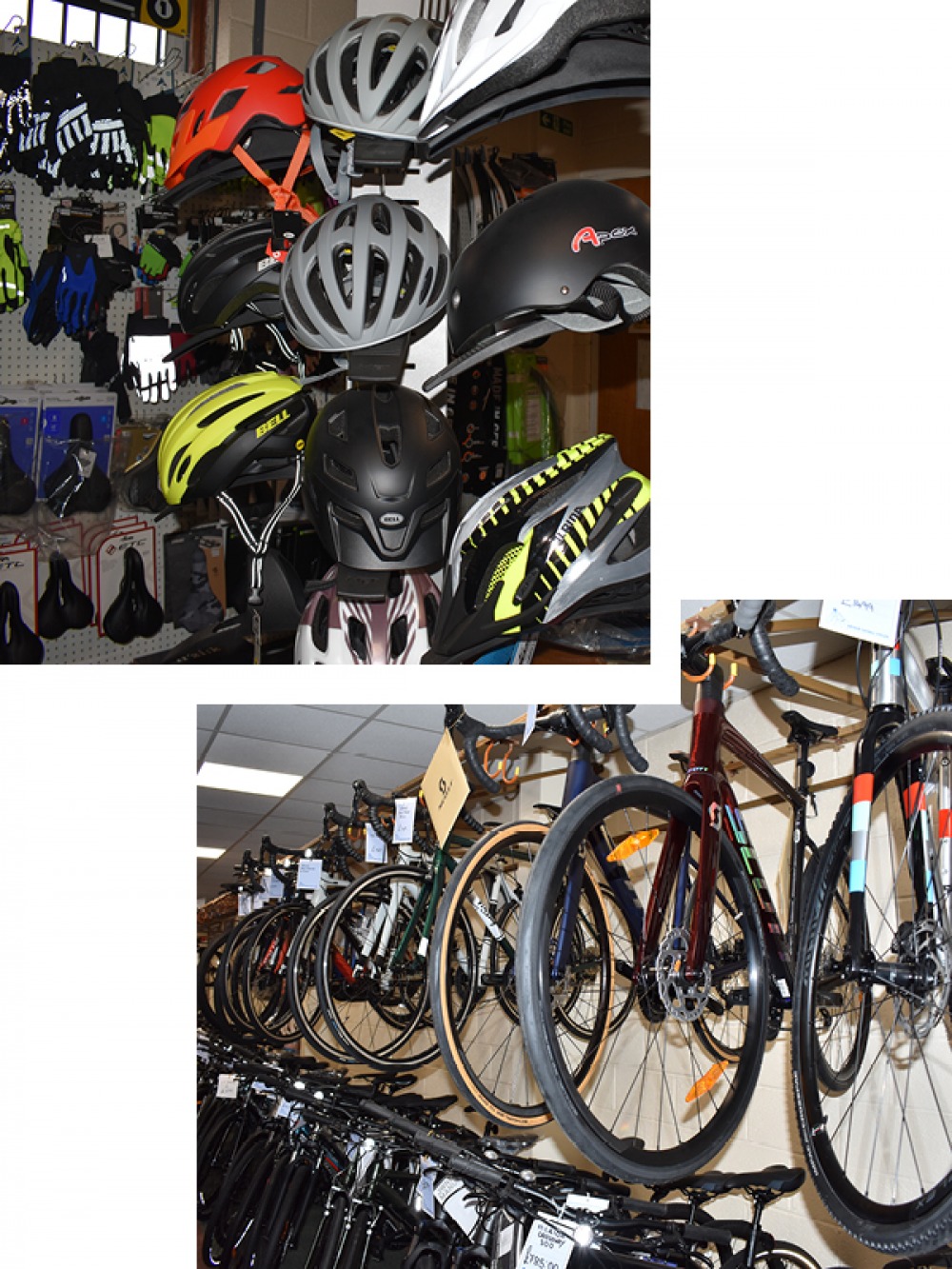 How popular is cycling in Richmond?
Cycling's through the roof now! Every corner I turn, I see another cyclist or a bunch of cyclists and that's growing every day. I think, obviously because we live in a beautiful part of the world, these are people who come here, not just those who live here. People come from all over to see what we have. We're spoilt, I think.

Are there any specific routes that people like to follow?
It depends on the fitness of the person and what sort of scenery they like but obviously when we go west five or six miles from here, we have five dales. I'd put that up against anywhere. It's amazing. Of course the hills are stunning, but it makes the cycling tougher. It really depends on the person.

What do you love most about Richmond?
The town's beautiful and I think we're a nice network of businesses helping each other. I certainly do try and shop local for everything. If more people can think like that, that's even better really. I did see throughout the pandemic people go a little bit backwards to say let's keep it local. We did see a lot of new people, which was lovely; new sales even. I think many did come back as well to be serviced the following year, which tells you that you're doing something right, and obviously we've got a new customer base which has been wonderful.

Where should we visit next?
There's some lovely pubs. Some lovely little trinket shops, Dots Place for one. There's some nice restaurants. The Station is fantastic down near the river. That has a lot of businesses within a business, and obviously the cinema as well. It was really needed and it's brought so much to the town. But we've got the the falls and the castle and so much heritage here too, all in one square. The Bishop Blaize is a nice place next to Dots Place if you wanted to chuck a pub in. It's one of the oldest pubs in the town.

Discover more about Arthur Caygill Cycles at arthurcaygillcycles.co.uk.