Doddie Aid 2023 Smashes £1 Million Mark in Just 11 Days
Events in support of the campaign include a must-see Newcastle Falcons game on 11th February
Doddie Aid 2023 has already eclipsed its 2022 total as more than 35,000 fundraisers have rallied in memory of My Name'5 Doddie Foundation (MNDF) founder and rugby legend Doddie Weir.
Organisers of Doddie Aid 2023 have set their sights on a 'record-breaking' fundraising total after passing the £1 million mark just 11 days into the six-week campaign. With a month still to go in the campaign – the first major My Name'5 Doddie Foundation fundraising event following the death of founder Doddie Weir – the running total has already eclipsed the entire Doddie Aid 2022 total.

More than 35,000 fundraisers across the UK have already rallied to raise as much money as possible for MND research in memory of the Scotland rugby legend and MND campaigner, who died in November last year six years after his MND diagnosis. He was 52.
Doddie Aid 2023 organisers are now targeting a record-breaking fundraising total – and hope to attract more than 50,000 fundraisers to help them get there. Jill Douglas, CEO of the My Name'5 Doddie Foundation and Doddie's close friend, says: 'We are absolutely blown away by the amazing efforts of thousands of fundraisers taking part in Doddie Aid 2023 – they are all truly remarkable. The hard work doesn't stop here – and with four weeks still to go in Doddie Aid 2023 we want as many people as possible to sign up and help raise as much money as we can for vital MND research in memory of the great man. Every pound we raise is another step towards his goal of ending MND.'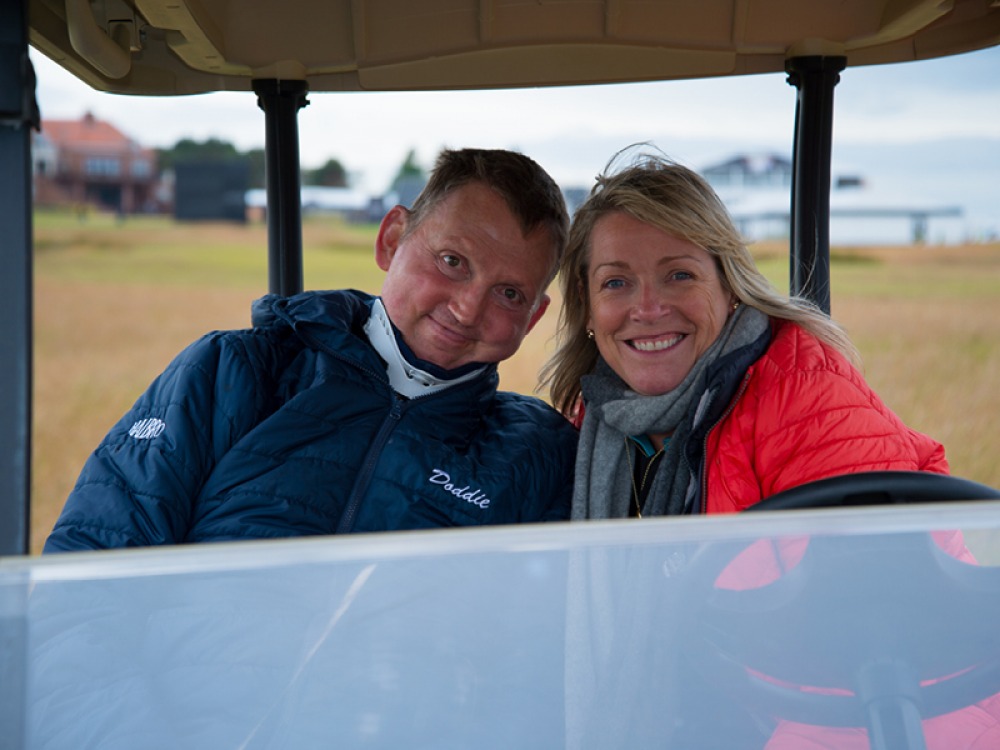 News of the milestone arrives as various events are planned in support of the campaign. At Kingston Park, Newcastle Falcons host Scottish Super 6 side Southern Knights in a match helping to raise funds for My Name'5 Doddie on Saturday 11th February at 1.30pm. Following that game, the the Falcons Under-18s will then take centre stage at 4.30pm when they host Northampton Saints in the Premiership Academy League. There will also be Six Nations action on the TVs in the stadium bars, with Ireland v France at 2.15pm and Scotland v Wales at 4.45pm.

The flagship event of the six-week Doddie Aid 2023 campaign is The Doddie Aid Britannia Regatta. Olympic gold medal winner Dame Katherine Grainger and former Scotland rugby captain Rob Wainwright announced they will lead a star-studded line up of rowers for the event which will see eight teams of celebrities compete to see who can row the furthest in three hours in support of the My Name'5 Doddie Foundation at the event, which will be held at the iconic Royal Yacht Britannia in Edinburgh on Saturday 28th January. Six-time rowing world champion Dame Katherine, who won gold in the double sculls at the London 2012 Olympic Games, is among a host of famous faces from rugby, television, music, and the wider sporting world who will be on deck to rack up as many miles as possible to fund MND research.
Dame Katherine, who is also chair of UK Sport, says: 'Doddie Aid is an amazing event that brings so many people together through a shared passion for exercise, teamwork, camaraderie, and commitment to helping find a cure for MND.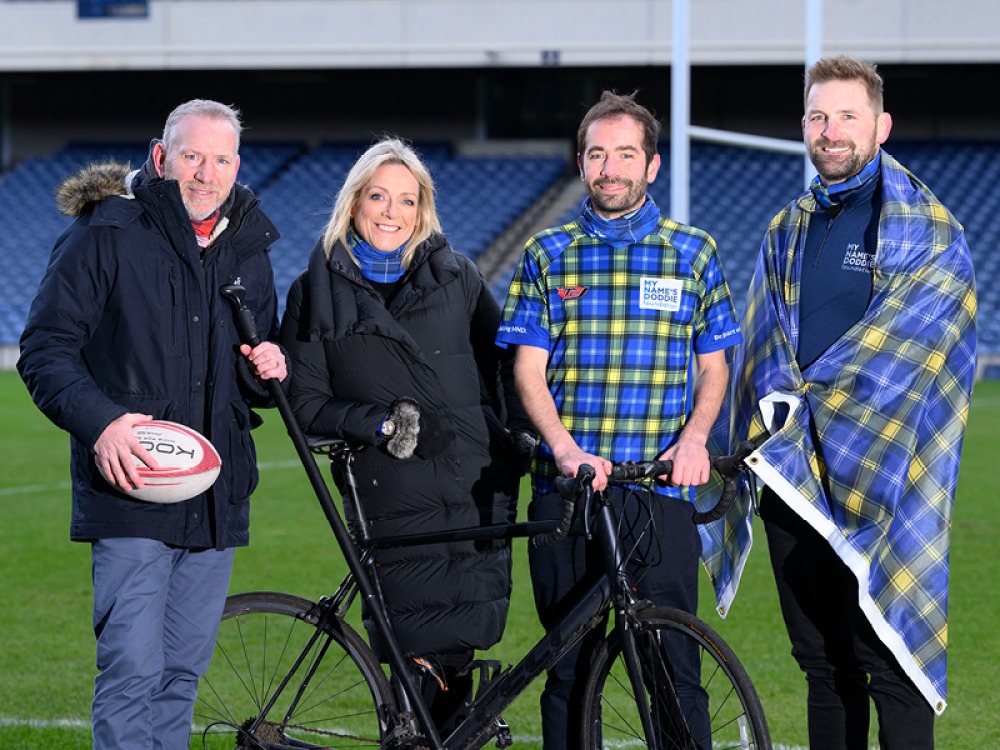 'As the first event since Doddie's death, this year's event, of course, takes on added significance, and the tens of thousands of people already signed up and racking up miles shows how much people care.'

Other well-known names joining the event include former Scotland internationals Jim Hamilton, Chris Paterson, and Roger Baird, as well as television stars Jason Fox, Louise Minchin, Jennifer Reoch, and Dougie Vipond.

The Doddie Aid Britannia Regatta is open to teams competing remotely across the UK, with participants able to keep up via a live stream from the top deck of The Royal Yacht Britannia, with a leaderboard and prizes for those wishing to join and support the club from home, the gym, their local rugby club, or anywhere else with a rowing machine.

Rob Wainwright, Doddie Aid Founder and Weir's former teammate, adds: 'The Doddie Aid Britannia Regatta is particularly poignant as it's the first Doddie Aid since Doddie's passing in November, but this only drives us forward to continue making progress and raising awareness of MND. It will be incredible to see everyone rallying together at the event, as well as those joining from home, the gym, or anywhere else. Doddie started something special, and it is our responsibility to continue his legacy.'