Experts Share Their 2022 Interior Design Trends
The bigger the better, and black is back…
These are the interior trends you need to know. Which will you be trying?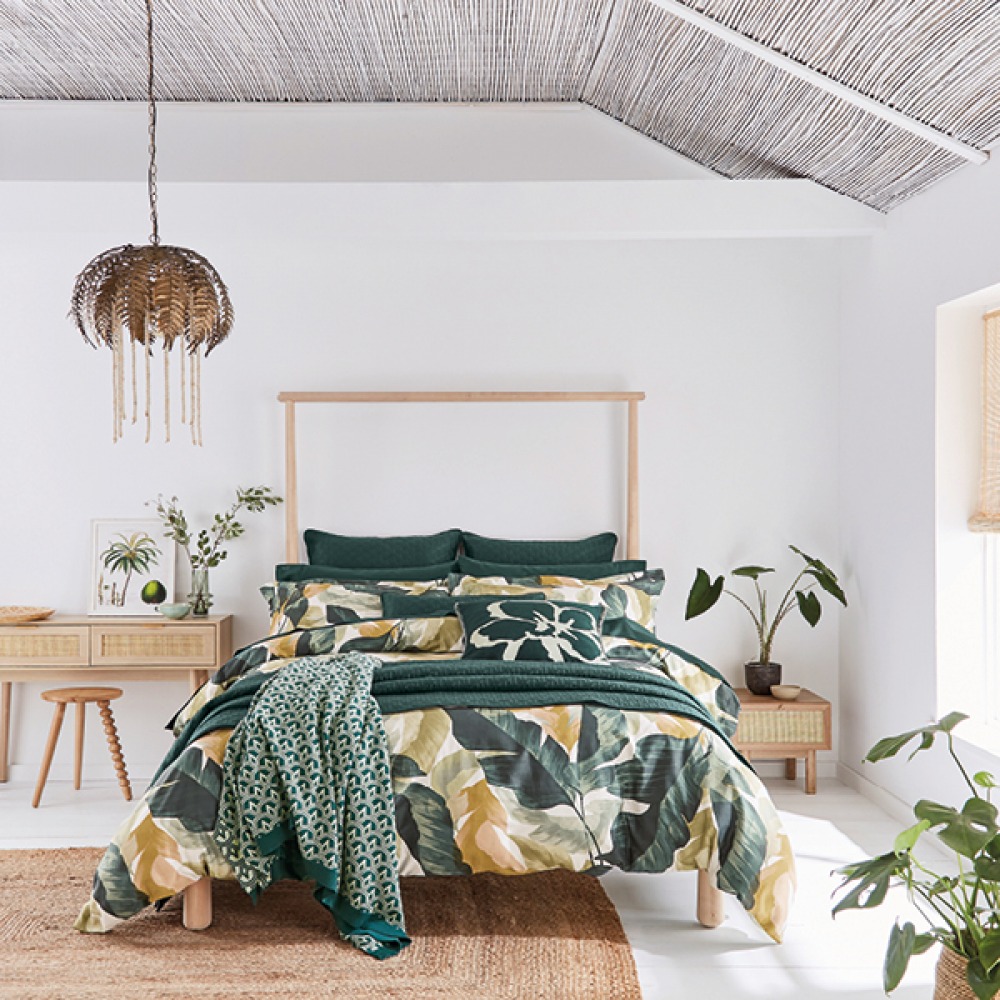 DARE TO BE DIFFERENT
'We're seeing that many of our customers are becoming more daring when it comes to choosing furniture,' says Kelly, Floor Manager at Barkers Home. This daring extends to colours trends too, with summer trends looking especially bold. 'For summer, it's the return of Tropical Foliage – strong rich greens combined with golden mustard tones to create a tropical yet natural feel,' says Kelly. This look from Ted Baker creates impact with a large tropical palm print (with shades of green, sage coral and ochre), complemented by a quilted forest green throw, and a felt palm tree design cushion with embroidered details. Barkers Home, Northallerton barkershome.co.uk
LIGHT UP THE DARK
Statement lighting is big news for 2022 – and we do mean big. Oversized lamps and pendants are everywhere, creating drama in any space and offering an easy way to add instant cool. This super chunky velvet floor lamp is a great example of the kind of impact we're talking about. Ero floor lamp, £150 Oliver Bonas, branches Yorkshirewide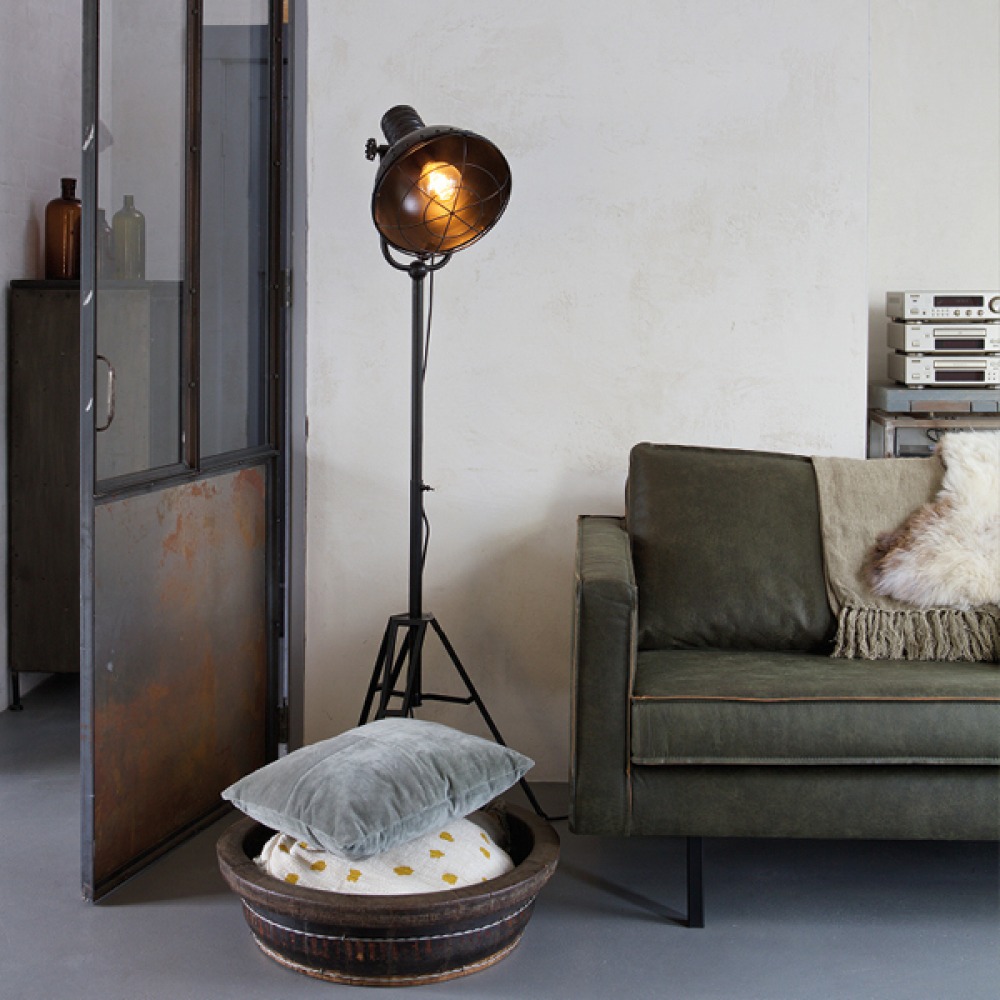 BACK TO BLACK
When it comes to accent colours, in the last few years black has been less popular than warm metallic finishes such as brass and copper. But black is back – you're going to see it everywhere from chair legs to drawer handles, lamps and coffee tables.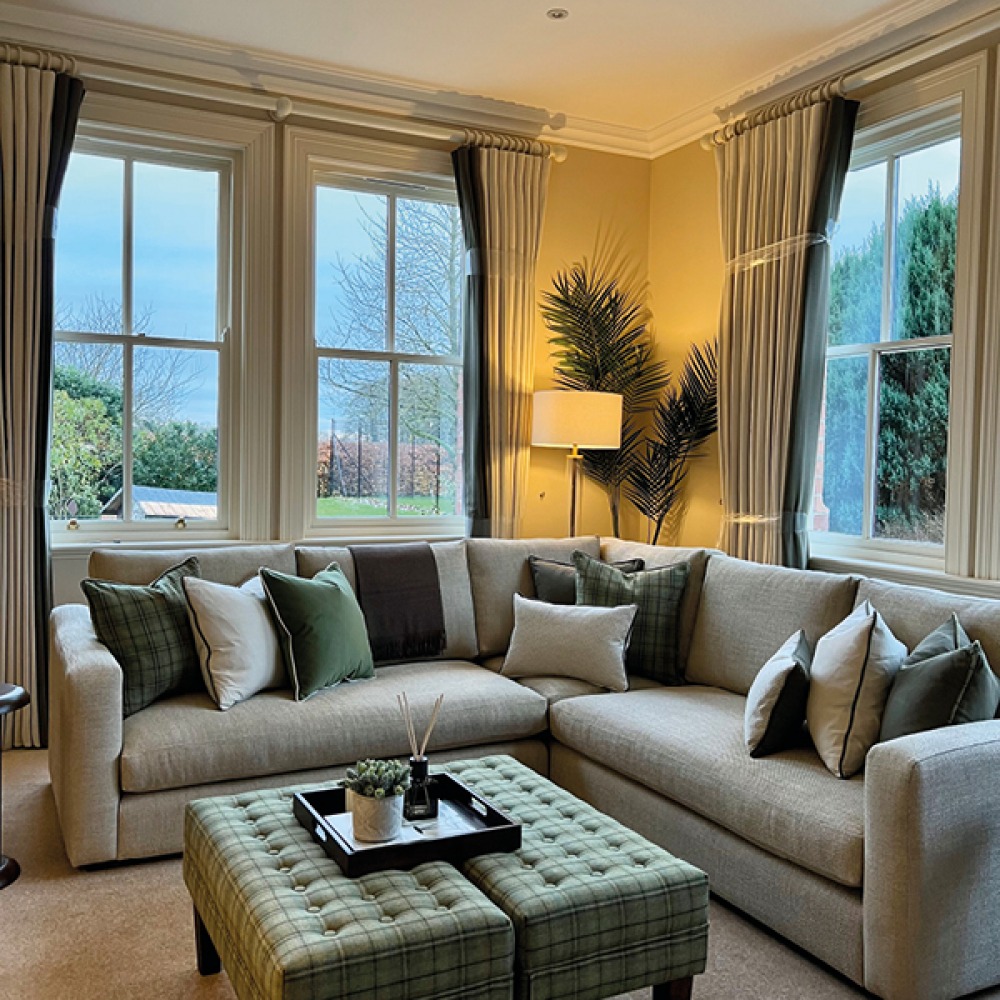 NATURAL BEAUTY
Now more than ever a home is crucial in providing a restful, peaceful and calming environment, whatever your style. 'We anticipate that people will want to use a lot more colour in their home, not necessarily bright and bold, but more muted tones as well, colours inspired by nature,' says Hannah from Revival by Design. 'Green, I'm very happy to say is having a resurgence – I'm a huge fan of green, it works in so many different settings, both in modern and in period homes. Neutrals will have warmer hues, as opposed to the cooler greys we have seen. Much more beige tones and warm whites, although not magnolia!' Revival by Design, Howden revivalbydesign.co.uk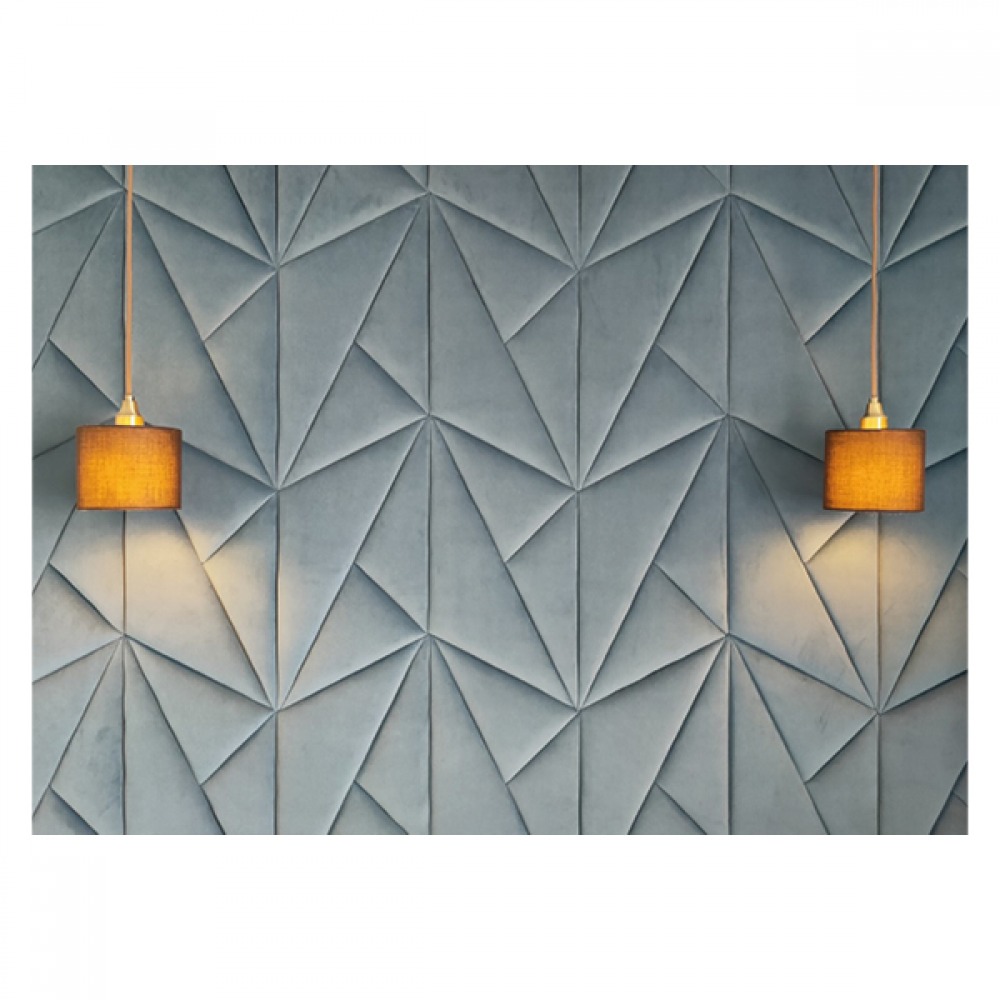 PERFECT PATTERNS
Upholstered wall panels are a sure-fire way to add a touch of elegance and luxury to a space. Use them in a bedroom to create a luxe retreat, or in a dining room as an eye-catching feature. Glacies Collection, custom-made to your specifications by Patternum. patternum.co.uk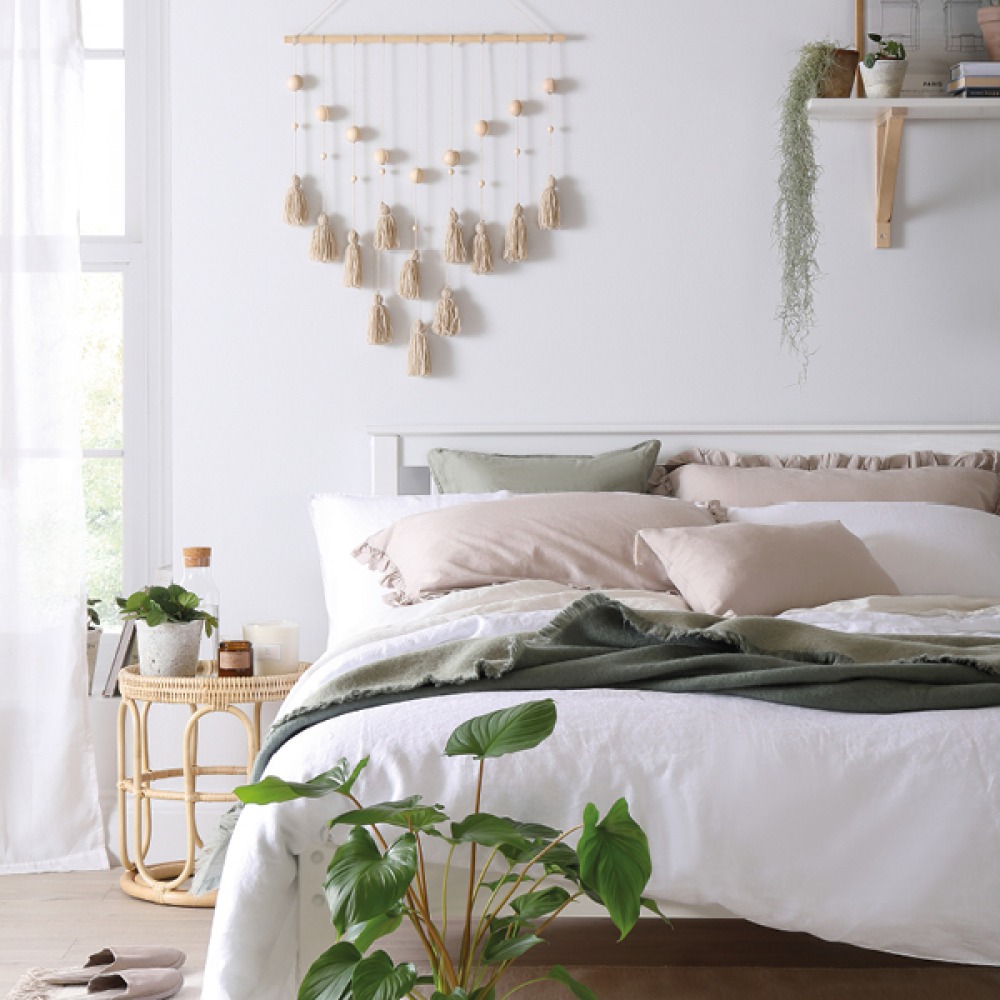 FIND YOUR ZEN
After the (almost) two years we've all had, a bit of Zen is much needed in all aspects of life. Embrace peaceful, relaxing interiors with subtle shades and natural textures. This trend is particularly suited to bedrooms, where a calm environment can make a world of difference to your all-important sleep.