Exploring Whitby's Walking with Heritage Trail
The last of nine sculptures has been installed, completing Whitby's Walking with Heritage Trail which aims to encourage footfall to the quieter parts of the town
We speak to the artist behind the work and discover more about Whitby's fascinating past.
The Abbey, Whitby jet and the Captain Cook Memorial Museum – they're just a few of the things we know come to mind when we say Whitby. But if you cross the bridge over the River Esk and head to Whitby's West Side, there's something new to discover. A new trail, funded by the government's Coastal Revival Fund, hopes to bring more visitors to less popular parts of the town and highlight Whitby's fishing heritage.

Teacher-turned-artist, Emma Stothard, (who made a large-scale likeness of his beloved Jack Russell, Tigga, for the Prince of Wales, and the much-photographed lobsters which debuted at the Staithes Festival of Arts and Heritage in 2015), was given the opportunity to create the nine metal wire sculptures that make up the Whitby Walking with Heritage Trail, which guides visitors along the harbour, up Flowergate and Skinner Street, and back down Khyber Pass to the bandstand.

Each sculpture depicts a different element from the town's fishing history. 'I looked at the different characters from the past and focused on the less well-known ones from the town,' Emma tells us.

The first is Penny Hedge (which you'll find on Church Street). This sculpture represents an ancient local ceremony dating back to 1159, which is still performed in Whitby every year on Ascension Eve. You'll then find Bridgender on the east side of the Swing Bridge – this fisherman is leaning against the harbour railings checking the weather before setting out to sea. The third sculpture is Fishwife on the west side of the same bridge, also next to railings. She represents all loyal wives of fishermen, who worked, watched and waited for their men to return safely.

Netmender is at the bottom of Flowergate. The netmenders were a regular sight around the harbour, because if the nets weren't fixed, that meant no work (or pay) for the next day. The Gansey Knitter is next, depicting the 'gansey' jumpers knitted by the fishermen's wives, which were made from tightly spun, five-ply worsted wool to protect the fishermen from the strong elements out at sea. Each town had its very own distinctive pattern to help identify fisherman if they were lost or injured. Frank Meadow Sutcliffe is sixth, at the top of Skinner Street, opposite West Cliff Church. He was an award-winning Victorian photographer from Leeds who captured the essence of everyday life in Whitby, particularly that of the local fishermen and their families.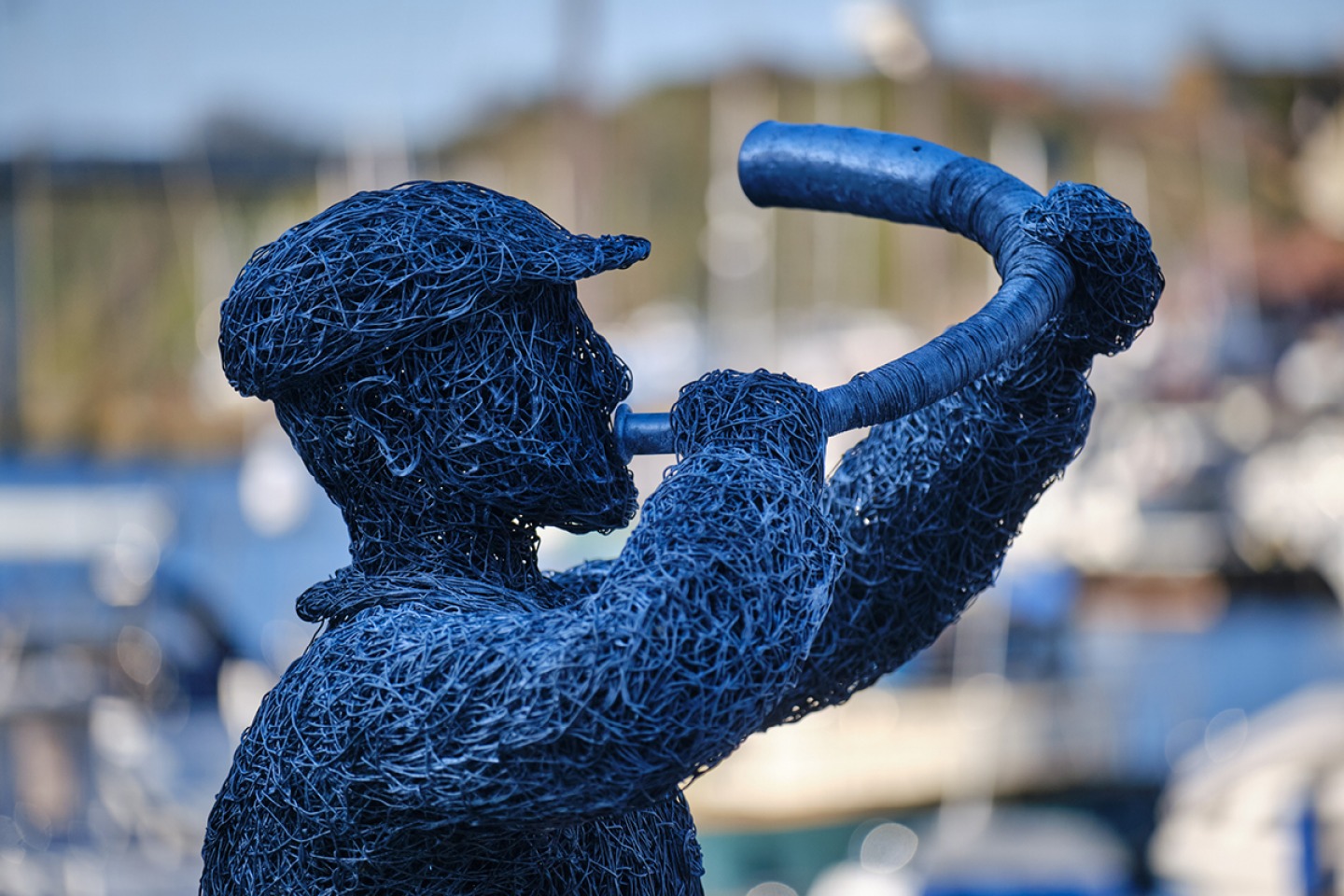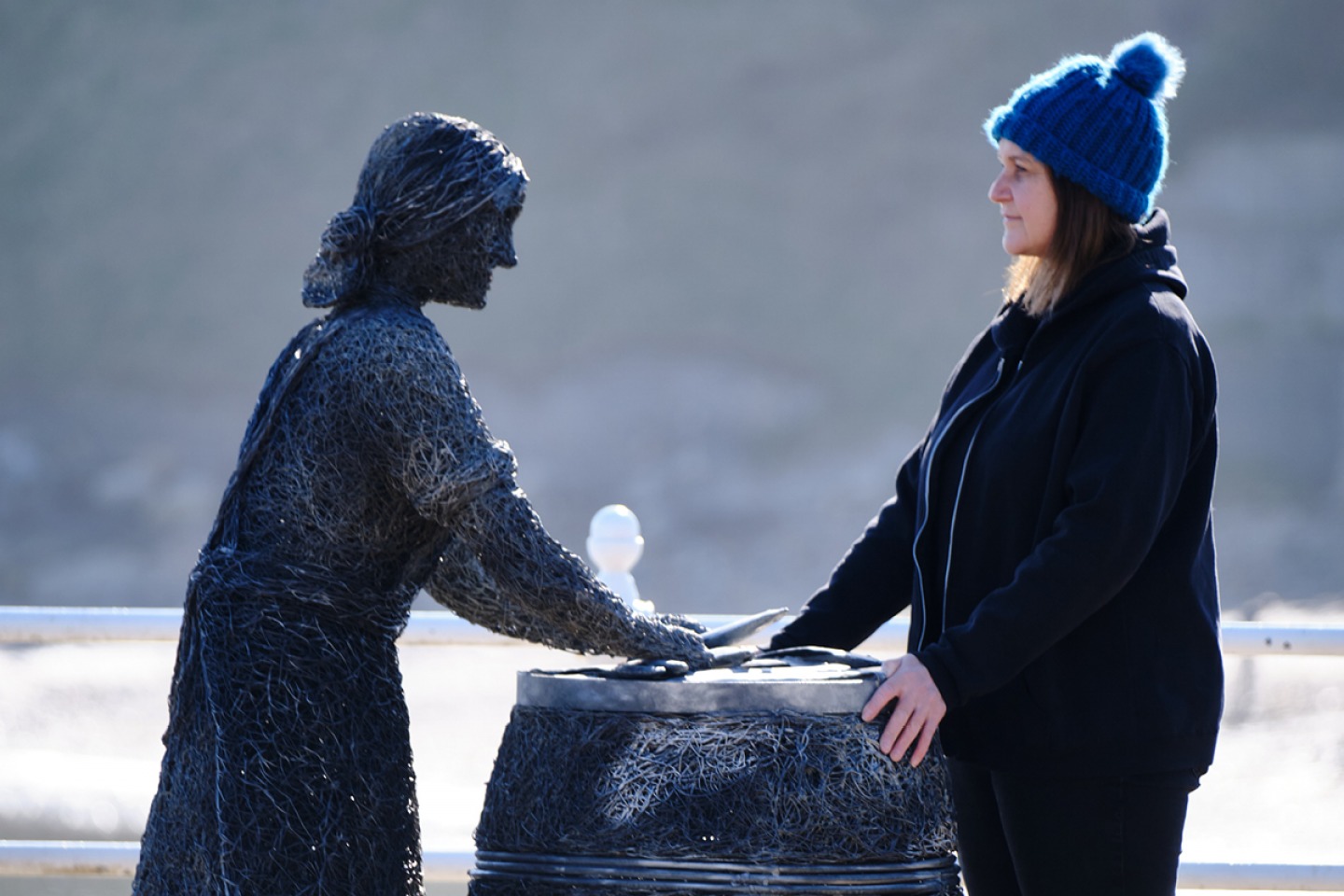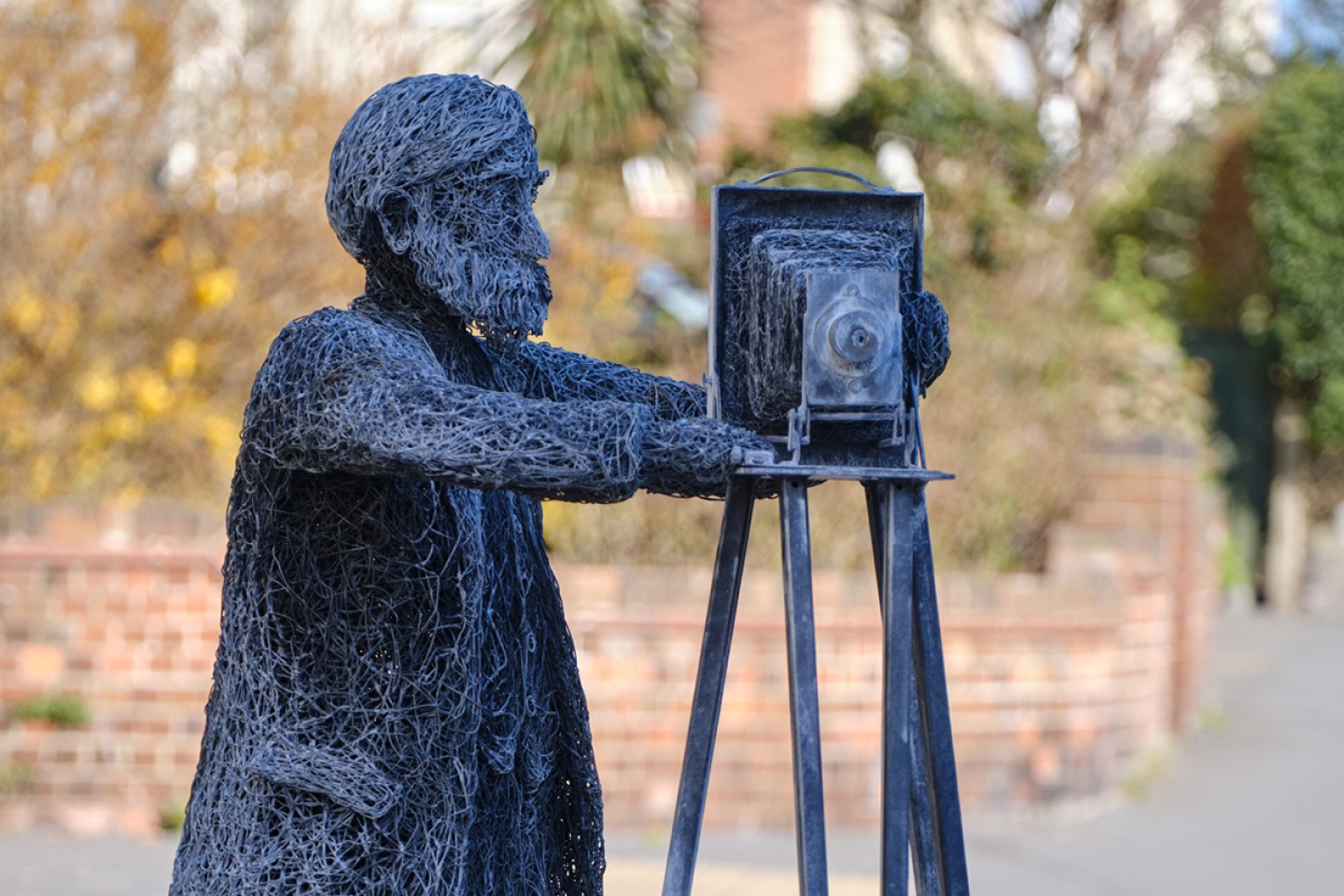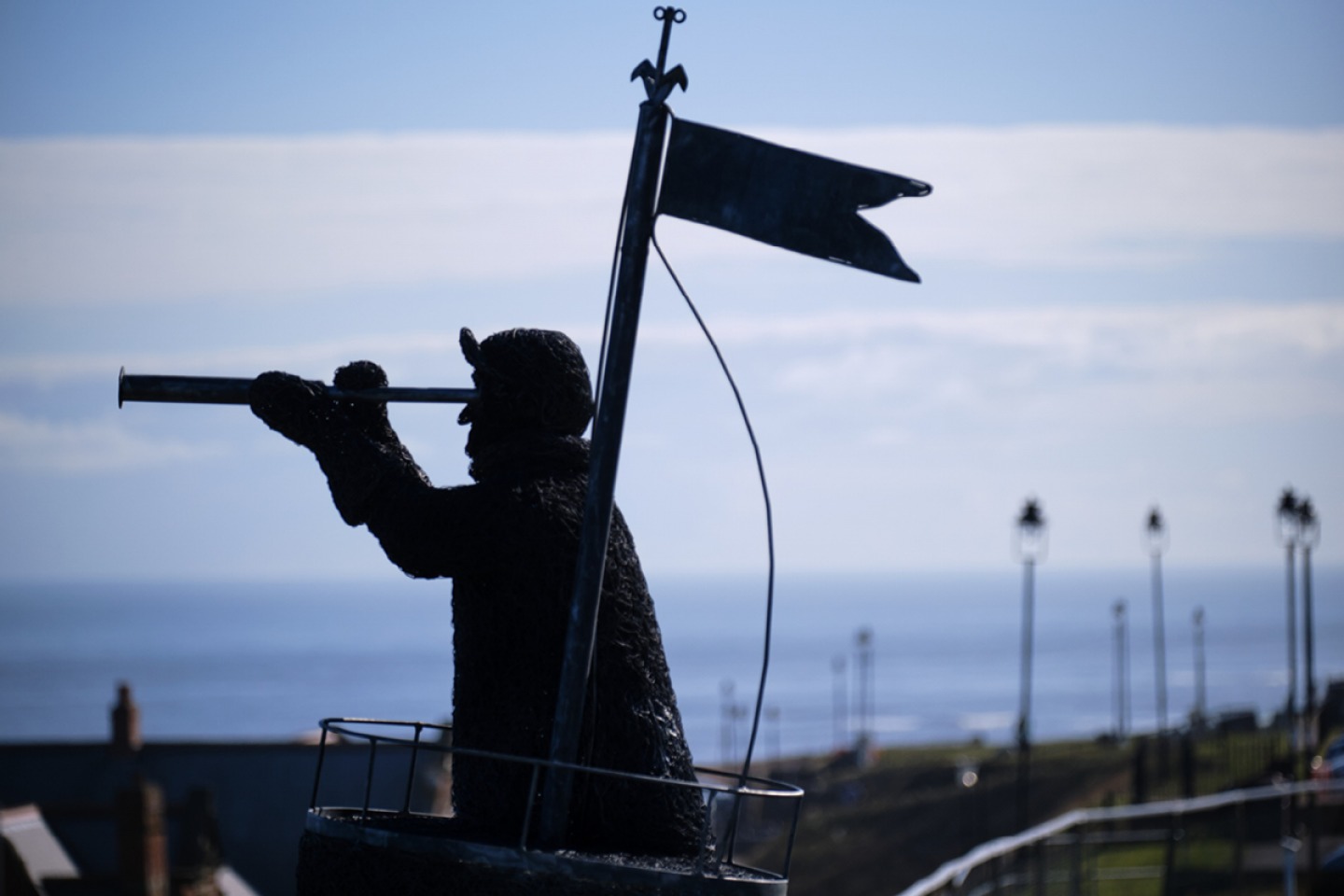 'I'm so proud to have been involved with the trail, and it's amazing to be able to shine a light on Whitby's fishing heritage and these unique characters'
At the West Cliff, by the paddling pool, you'll find Crow's Nest. Invented in 1807 by William Scoresby, the crow's nest offered some protection from the harsh weather conditions that the ship's navigator would endure. He was said to have been inspired by the baskets used by Vikings as a look out from their boats.

Skipper Dora Walker can be found by the Sunken Garden. She was famous for being the first female fishing boat skipper on the North East coast. She penned her memoirs of nursing in World War One and also wrote from her own perspective about the history of the fishing communities in Whitby and further afield. Emma highlighted Dora Walker, when chatting with us, as a character she was particularly interested in. 'She came to live in Whitby for health reasons, for the sea air,' Emma tells us. 'She stood out to me the most, and it was really interesting bringing her story back to life because she was quite a trailblazer. She was an extraordinary woman and I felt strongly that she should be included.'

Lastly, as you head to the bandstand, you'll find Herring Girls. They would be ready and waiting to start gutting and packing the day's catch, usually working in teams of three.

Emma is clearly thrilled to see all nine sculptures now in place (after 18 months of hard work) and it's heartwarming to see both locals and visitors enjoying them. Each is handmade, and a lot of effort went into the detail of each sculpture. 'I start with a steel framework and then hand-weave metre lengths of wire around it to create shape and form,' Emma explains. 'When they're finished, they're sent to be galvanised: they're dipped in zinc which covers the wire and prevents it from rusting, so they last for a very long time.

'I'm so proud to have been involved with the trail, and it's amazing to be able to shine a light on Whitby's fishing heritage and these unique characters. I already have schools approaching me saying that they'd like to use the trail within their lessons, and to come to the studio to see how I work.'

Aside from planned school visits, Emma's sculptures have already been educational for visitors and residents alike. A number of them were decked out in yellow lifejackets as part of a sea safety campaign by The Royal National Lifeboat Institution (RNLI) and Helly Hanson to raise awareness of the importance of wearing a lifejacket, after research found that just 56 percent of us in the UK wear a personal floatation device when on the water.

Born, educated and now working by the sea, Emma has a real fondness for the coast. 'It's a huge part of my every day,' she says. 'I know a lot of other people love being by the sea too, and Whitby is a great place. I just hope this trail is just another great experience to take away with you when you visit.'

Discover more of Emma's work at www.emmastothard.com