Five minutes with: Andy Gilpin
Andy is a self-taught artist living in Darlington, whose detailed artwork supports wildlife conservation
After working for more than 20 years supporting young people with additional needs in further education, Andy decided to follow his long-standing dream of being an artist.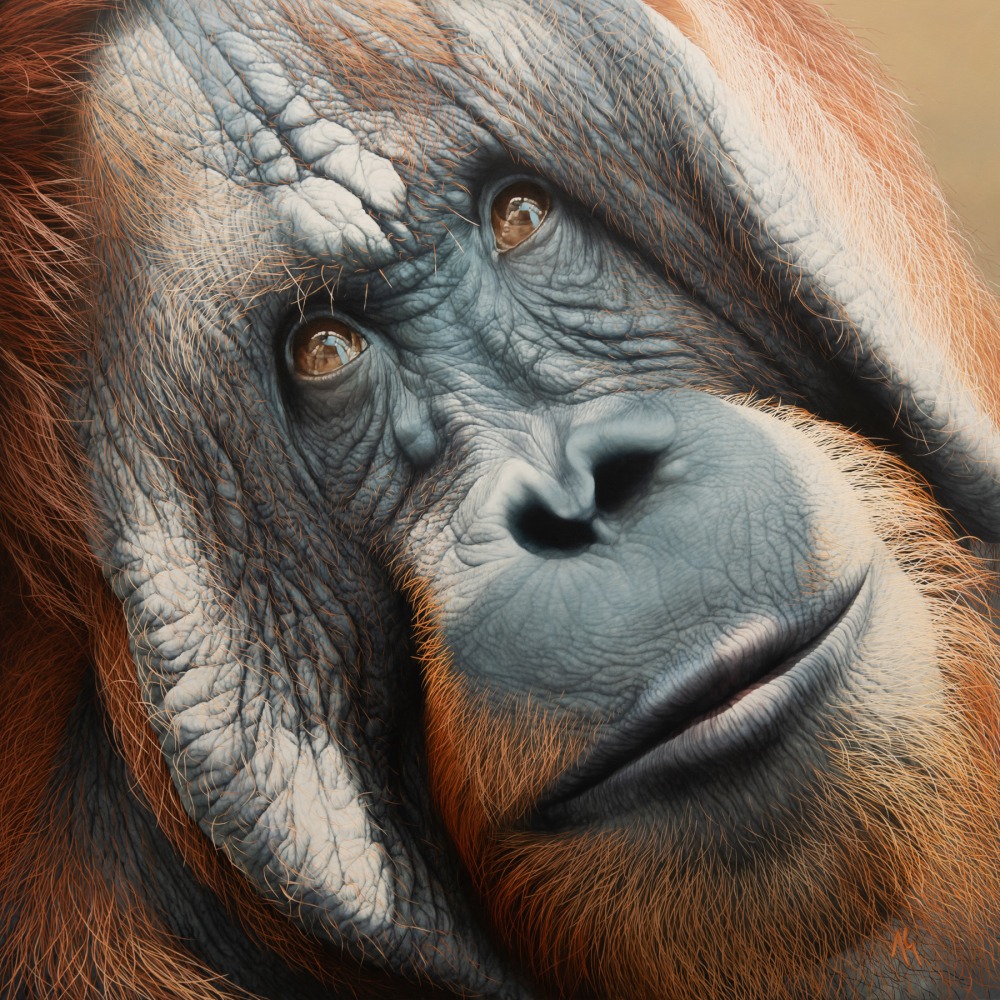 How did you get into art?
I always enjoyed art as a kid and studied Art at A Level many years ago.I toyed with going to art college but decided on a different career path at that time. My passion for art has always remained and when I was in my late 20s I started to paint as a hobby. Over the years the niggle to do something more with my art steadily grew, I was just never sure what that should be.
What's your favourite media to work in?
I like to paint with oil paints on boards and love the way I can be really flexible, using a lot of thin layers to build up the painting. This really helps achieve a good level of realism in my work, inspired by some of the methods used by the old masters, of which I am a huge fan. Oil paintings can take a long time to complete and often there is a lot of trial and error in the process, but I really enjoy this challenge.
Tell us about your love for animals.
As well as having a passion for creativity, I have always been fascinated by the natural world. I grew up on amazing natural world TV documentaries and am a huge fan of David Attenborough. My fascination for the natural world developed into wanting to do my bit to protect it. I started to throw ideas around in my head of how I could use my art to support conservation.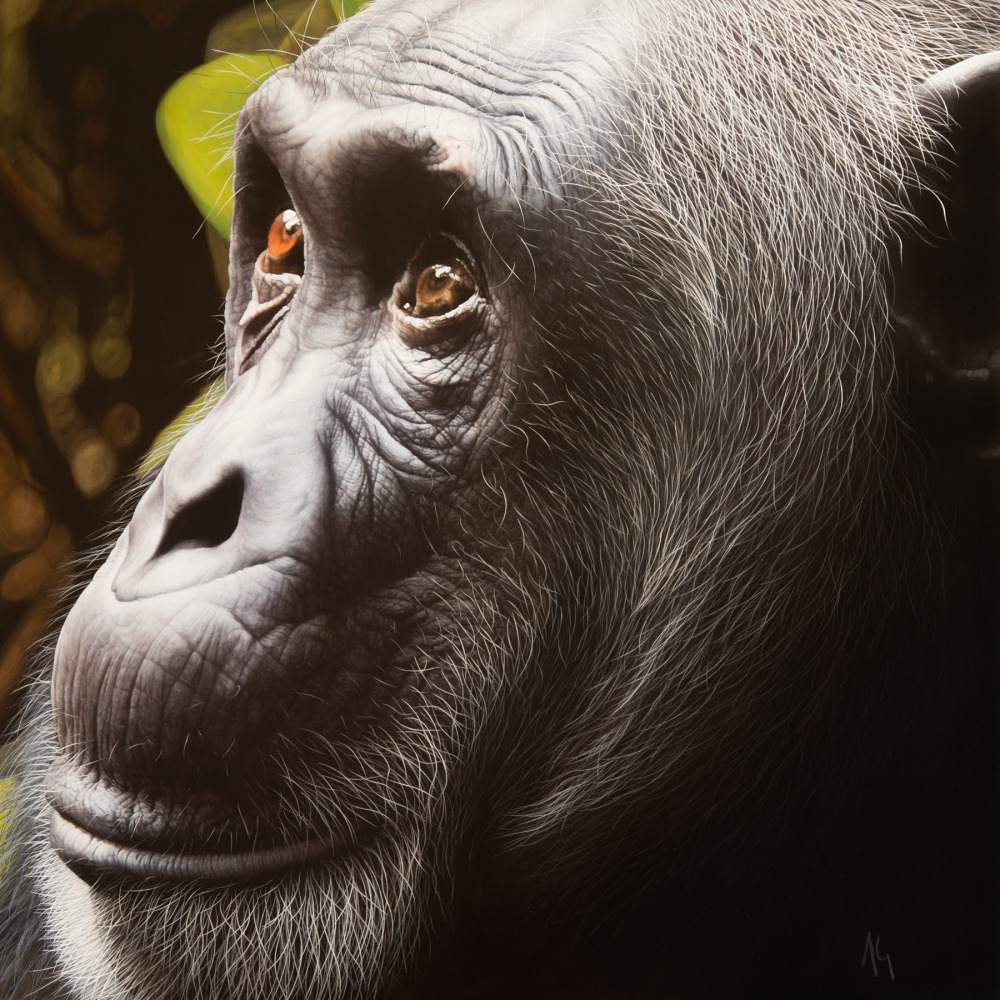 Why do you choose to support the conservation of apes with your work?
I have always loved to travel and in 2017 I went to Borneo to volunteer at an orangutan sanctuary. The experience was amazing and humbling but I also learned just how threatened their survival in the wild is, and the devastating impact we are having on our most valuable eco-systems. Apes are keystone species in these habitats and are by far our closest cousins in the natural world, but all ape species are now classified as endangered. Habitat loss through deforestation, the illegal bush meat trade and the illegal pet trade are some of the threats apes face across the globe.
With a growing fascination and passion for ape conservation, it became clear to me where to focus my art and have since returned to Borneo and visited Uganda and Tanzania in Africa to build my collection of reference photographs that underpin my art. With my paintings, I strive to capture the beauty and rich characters of apes and to provoke a sense of real biological and emotional connection with these amazing animals. In supporting ape conservation, we also support the protection of their precious habitats, valuable eco-systems that benefit us all.
How does your work help support them?
Many organisations and projects supporting the conservation of apes are non-profit organisations, and rely solely on donations to carry out their valuable conservation work. It is a real honour to support three special organisations by donating 25 percent of all proceeds from my work. These organisations are Borneo Orangutan Survival UK, Liberia Chimpanzee Rescue and Protection and the Gorilla Doctors.
Hopes and plans for the future?
I am keen to continue to develop my art (the learning never stops) and to continue to explore creative ways to support these fantastic organisations.