Four Delicious New Year's Eve Canapés
Bring in the New Year with a feast of delicious food
From vegan cheesy stuffed mushrooms to honey and rum-glazed belly pork skewers, these four canapé recipes will be a hit with your guests.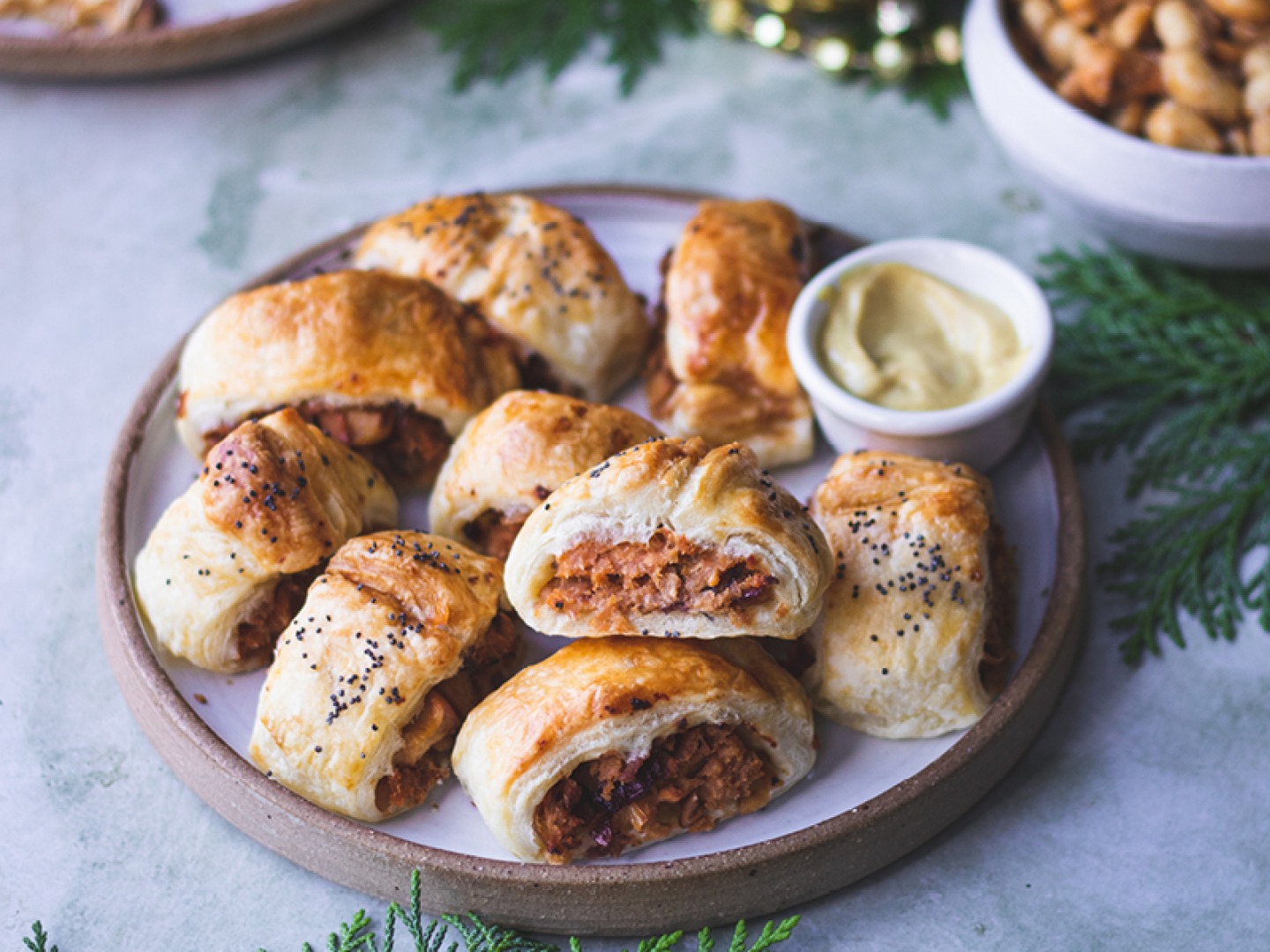 Caramelised Apple and Red Onion Vegan Sausage Rolls
This vegan twist on the much-loved and popular sausage roll is a real crowd pleaser.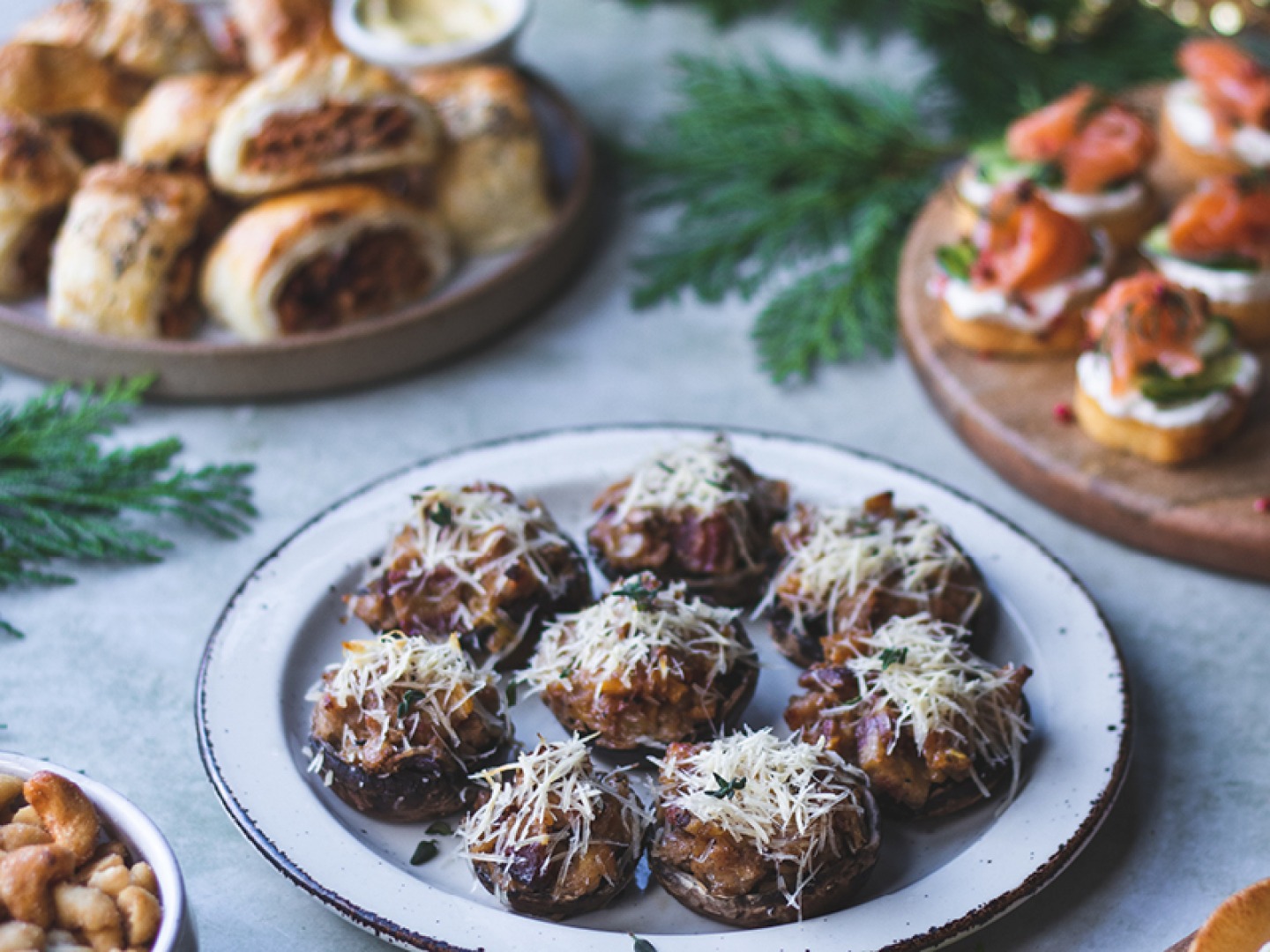 Cheesy Vegan Stuffed Mushroom Canapés
These canapés are perfect if you're hosting guests, having a dinner party or simple after a delicious vegan snack.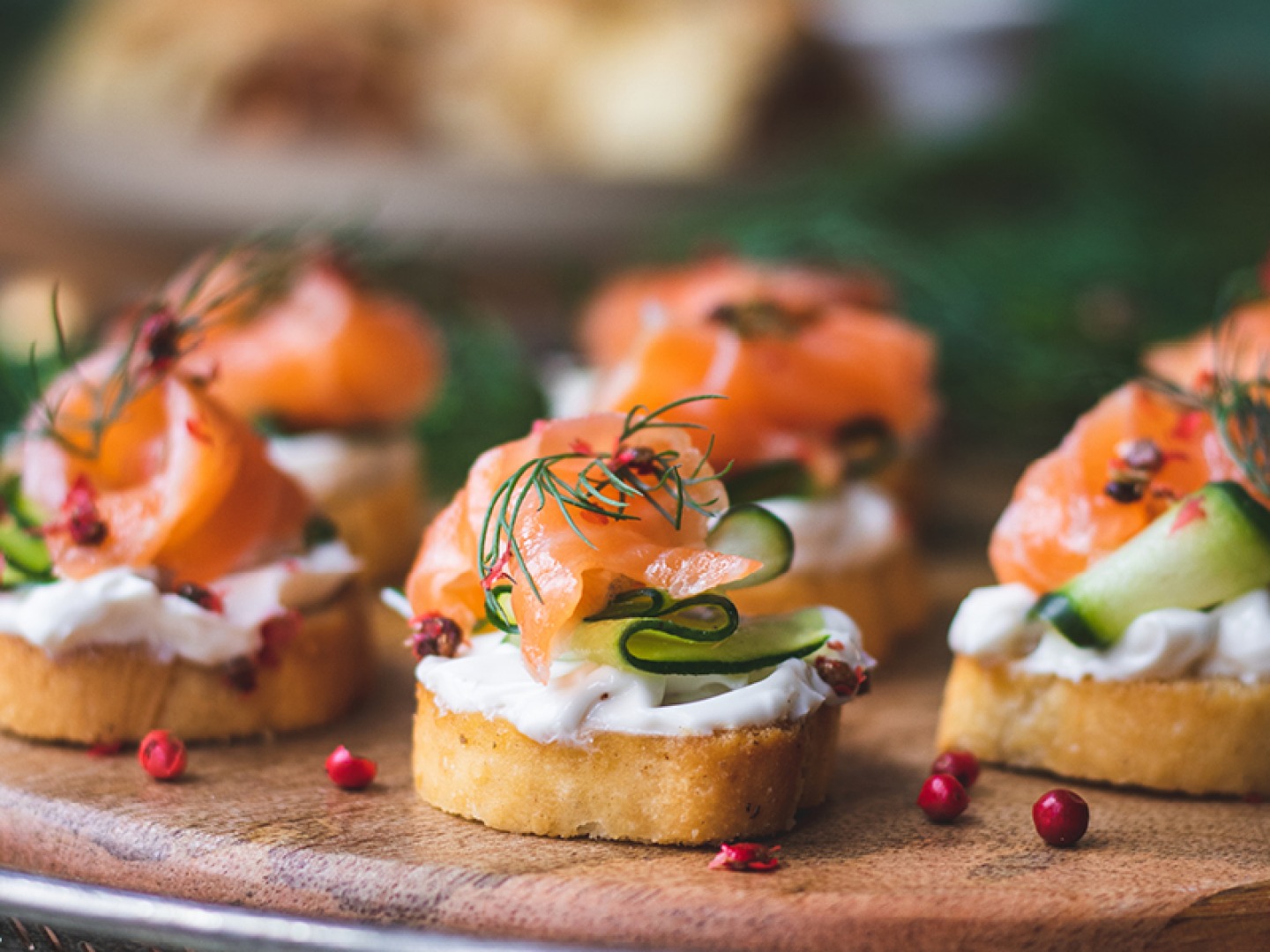 Orange and Pink Peppercorn Gin-Cured Salmon Canapés
These little mouthfuls of flour add the wow-factor to any party.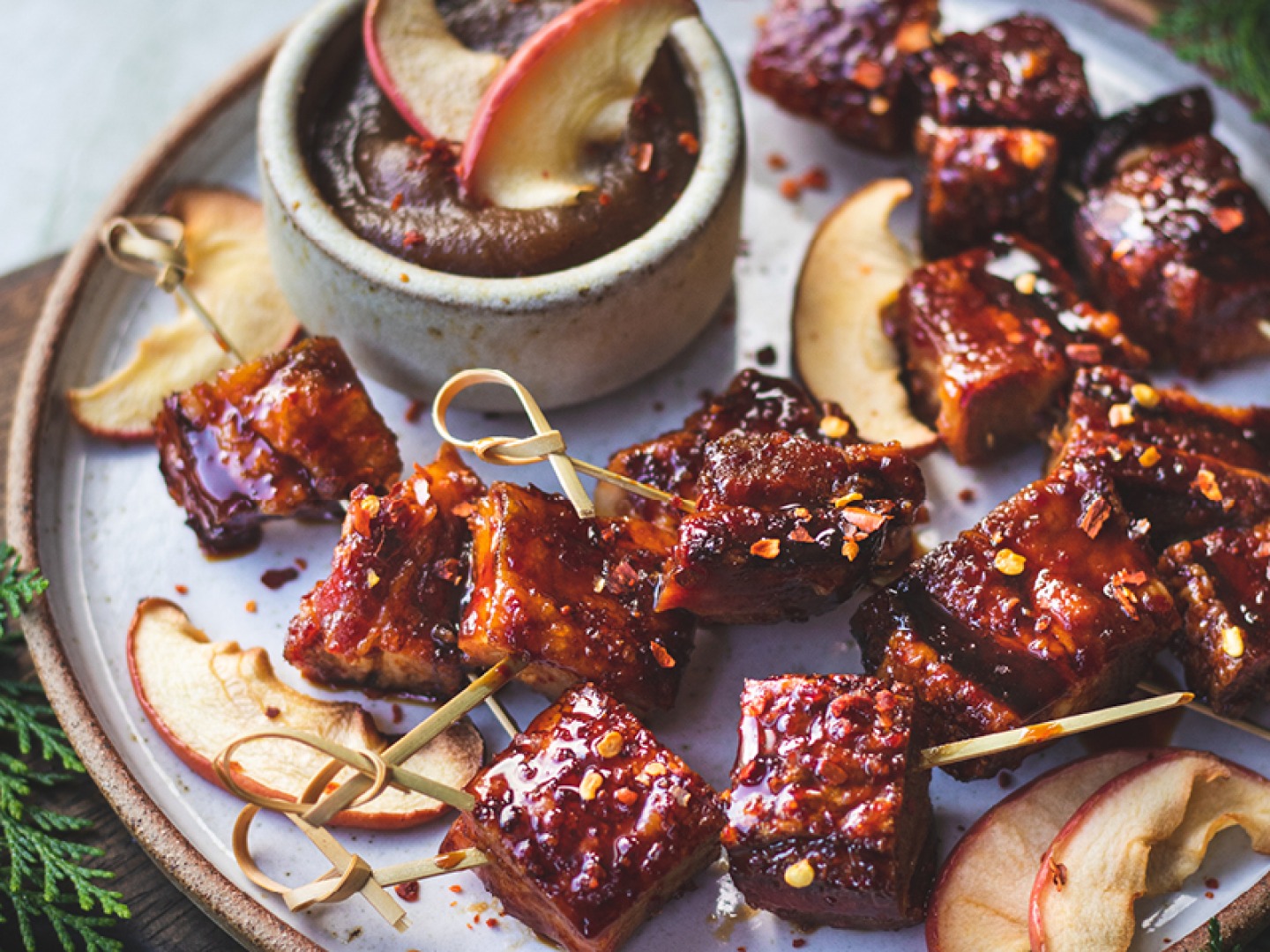 Rum and Honey Chilli-Glazed Pork Belly Bites
Give everyone's favourite pork belly skewers an upgrade with this rum and honey chilli-glaze. This recipe is perfect for parties, nibbles and light bites.