Bakeries and Cakeries to Visit in Yorkshire
Find the most delicious treats this festive season
From freshly baked sourdoughs to decadent brownies, cookies, cakes and sweet treats, here are our favourite bakeries and cakeries which always rise to the occasion.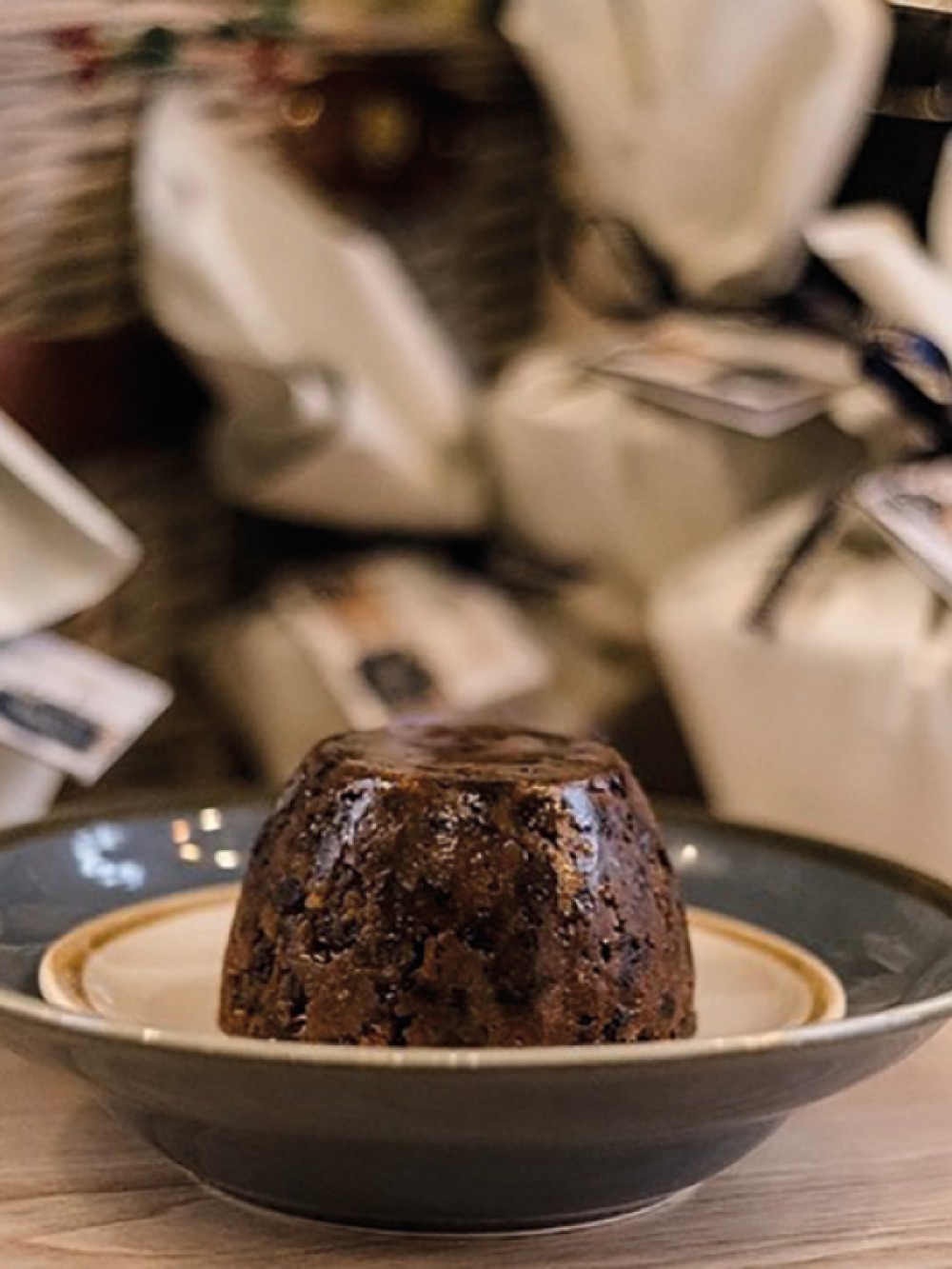 THE PATISSERIE MALTON
14 Saville Street, Malton YO17 7LL
01653 695392
thepatisseriemalton.co.uk
In the heart of Malton, this independent patisserie, café and shop offers an array of sweet and savoury treats. Their grilled croissants and pain au chocolat are delightful but they also stock a wonderful Christmas pudding. Their cakes are made on the premises and can be found in their 'fridge of temptation' (which should give you an idea of how delicious they are). Fancy afternoon tea? It's indulgent here.
BAKERI BALTZERSEN
bakeribaltzersen.co.uk
Bakeri Baltzersen is an artisan bakery based at Kettlesing Head near Harrogate. They bake a range of long-fermented sourdough loaves, rye, ciabatta and more traditional yeasted white and granary-style loaves and rolls. But being almond croissant-addicts we love their tasty pastries, which they bake from scratch – and their traybakes are a winner. You can buy their bread and pastries direct from their website for delivery to your door or visit their bakery shop or café Baltzersen's in the centre of Harrogate. Their bakes are also stocked Yorkshirewide.

TWO DALES BAKERY
Unit 1, Reeth Dales Centre, Silver Street, Reeth DL11 6SP
01748 905001
twodalesbakery.co.uk
A small team, Two Dales Bakery provide fresh food whether you pop in for your regular loaf and pastry or sit in their café for breakfast or lunch. Their delicious breads (from malthouse loaves to pain de campagne sourdough) and pastries (you'll love their chocolate brioche crowns) are made in their on-site bakehouse, using traditional fermentation methods, with organic flour from Shipton Mill, free range Wensleydale eggs and high quality British butter. They fire up their stone-based bread oven early in the morning so their products are always fresh.

BETTYS
Harrogate, York, Ilkley and Northallerton
0800 456 1919
bettys.co.uk
You can't really mention bakes and cakes without talking about Bettys, especially at Christmas. A Yorkshire institution, afternoon tea-lovers flock to Bettys' six tearooms for a taste of home. Their selection of sweet treats are shipped across the country, and nothing quite says Christmas like a hamper from Bettys, but you'll also love their freshly-baked mince pies, rich and fruity Christmas cakes and sumptuous Christmas puds.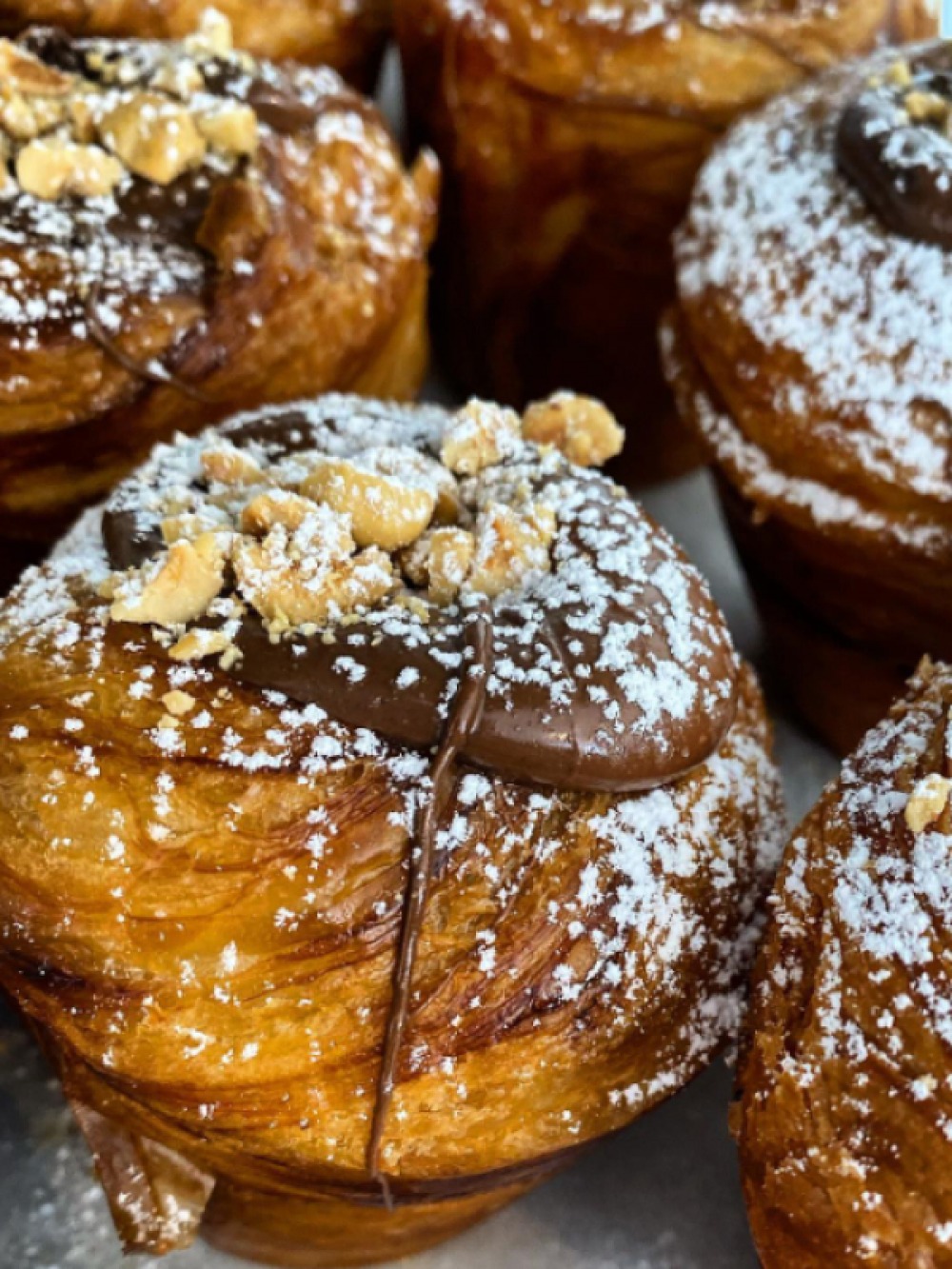 THE ANGEL'S SHARE
Richmond Station, Station Yard, Richmond DL10 4LD
01748 828261
theangelssharebakery.com
The Angel's Share's owner Alex Franks struggled to source good quality bread, so she took matters into her own hands. The double unit space The Angel's Share occupies in The Station, Richmond allows Alex and her team to not only bake, which visitors can watch through the glass windows, but also to sell their freshly-made bread, pastries and cakes, alongside pantry items such as cheese, crackers and chutney.

FLORI
113 Nunnery Lane, York YO23 1AH
instagram.com/flori.bakery
Flori Bakery are known and loved for their handmade Viennoiserie – especially their tasty (and generously sized) croissants – and exceptionally good cookies. Open bright and early with warm pastries that are ready to be eaten, you can pop in for a treat on your morning stroll, or on your way to work.
BOTHAM'S OF WHITBY
35–39 Skinner Street, Whitby YO21 3AH
01947 602823
botham.co.uk
Elizabeth Botham set up her bakery in the ancient fishing port of Whitby more than 150 years ago, and Botham's is still going strong, with traditions proudly continued by the fifth generation of her family. Biscuits, cakes, tea breads and their always popular Whitby lemon buns – there's plenty to choose from, but they step things up a notch at Christmas. From Mrs Botham's Christmas Jute Hamper to Whitby Christmas Gift Boxes, Botham's Christmas hamper range is hard to beat. Their Christmas cakes, puds and stollens are always delicious too.

YORKSHIRE FLAPJACK
Unit 4, Harrogate West Business Park HG3 2FN
07779 023096
yorkshireflapjack.co.uk
Yorkshire Flapjack bake all their treats in their bakery in Pateley Bridge. They were awarded two Great Taste Star Awards in 2018 and insist on using only the best quality ingredients. From raspberry and white chocolate to stem ginger, there's a flavour to suit all tastes – and their new festive flapjack (a sweet and fruity mincemeat and mixed spice flavoured flapjack) is a must-try. Vegan and gluten-free options are available too.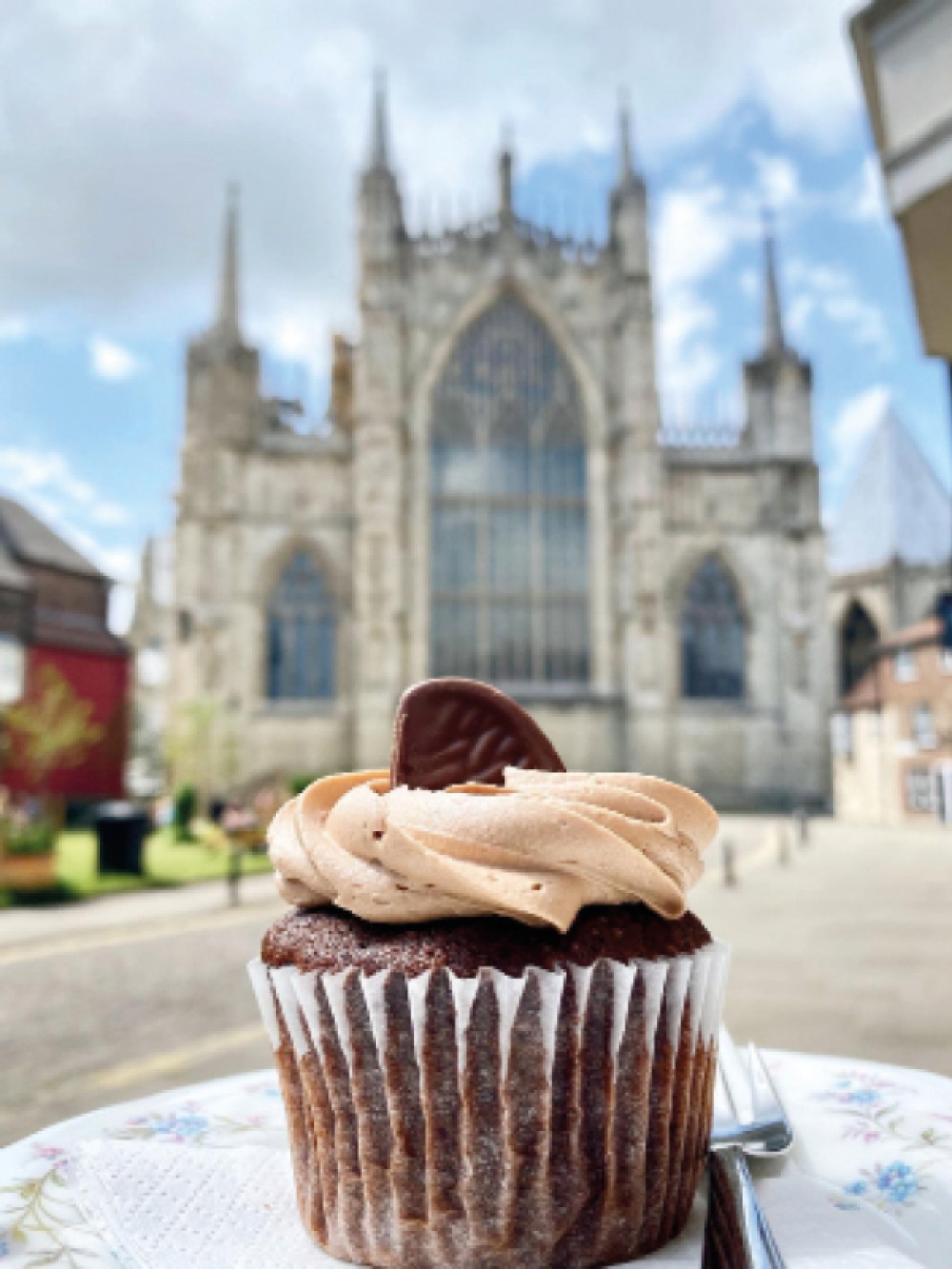 SHUTISHUTI PATISSERIE
shutishuti.co.uk
This award-winning micro bakery in York is the go-to place for celebration cakes and tarts. They work with a small stock and locally-sourced ingredients to try to eliminate waste as much as possible. We've got our eye on their pear-almond cake with pear compote, woodruff pastry cream, almond bavaroise and white mirror glaze. Place your order online or visit the patisserie on St Paul's Terrace, York by appointment only.

THE YUMMY YANK
07919 365931
theyummyyank.co.uk
Lisa Gair is American but has been living in the UK since 1997. With her bakery business The Yummy Yank, she brings authentic American desserts to the UK, from rich chocolate brownies to sumptuous cake/cheesecake combinations. You'll find them at farmers' markets, food festivals and retail outlets Yorkshirewide, or order yours online. This Christmas, try the festive icebox fruit and nut loaf cake with a cuppa.

FLORIAN POIROT
Talbot Yard Food Court, Malton YO17 7FT
07947 587382
florianpoirot.com
Florian Poirot, a master patissier from Nancy, France is known and loved across Yorkshire for his always-perfect macarons (order yours in a tray or in a tower) – the perfect addition to your Christmas party table. His celebration cakes are just as impressive. A box of macarons is always a welcome gift for anyone with a sweet tooth, or why not treat someone to a macaron masterclass?
CRUMBS CUPCAKERY
10 College Street,
York YO1 7JF
01904 638282
crumbs-cupcakery.co.uk
In the heart of York, this cute cakery is run by twin sisters Charlotte and Jennifer. All the cupcakes are baked daily on site by a small but dedicated team of bakers, and they're open seven days a week so you'll never have to miss out on picking up a delicious treat. There are so many flavours to choose from, but at Christmas we love the chocolate orange, raspberry bakewell and salted caramel cupcakes.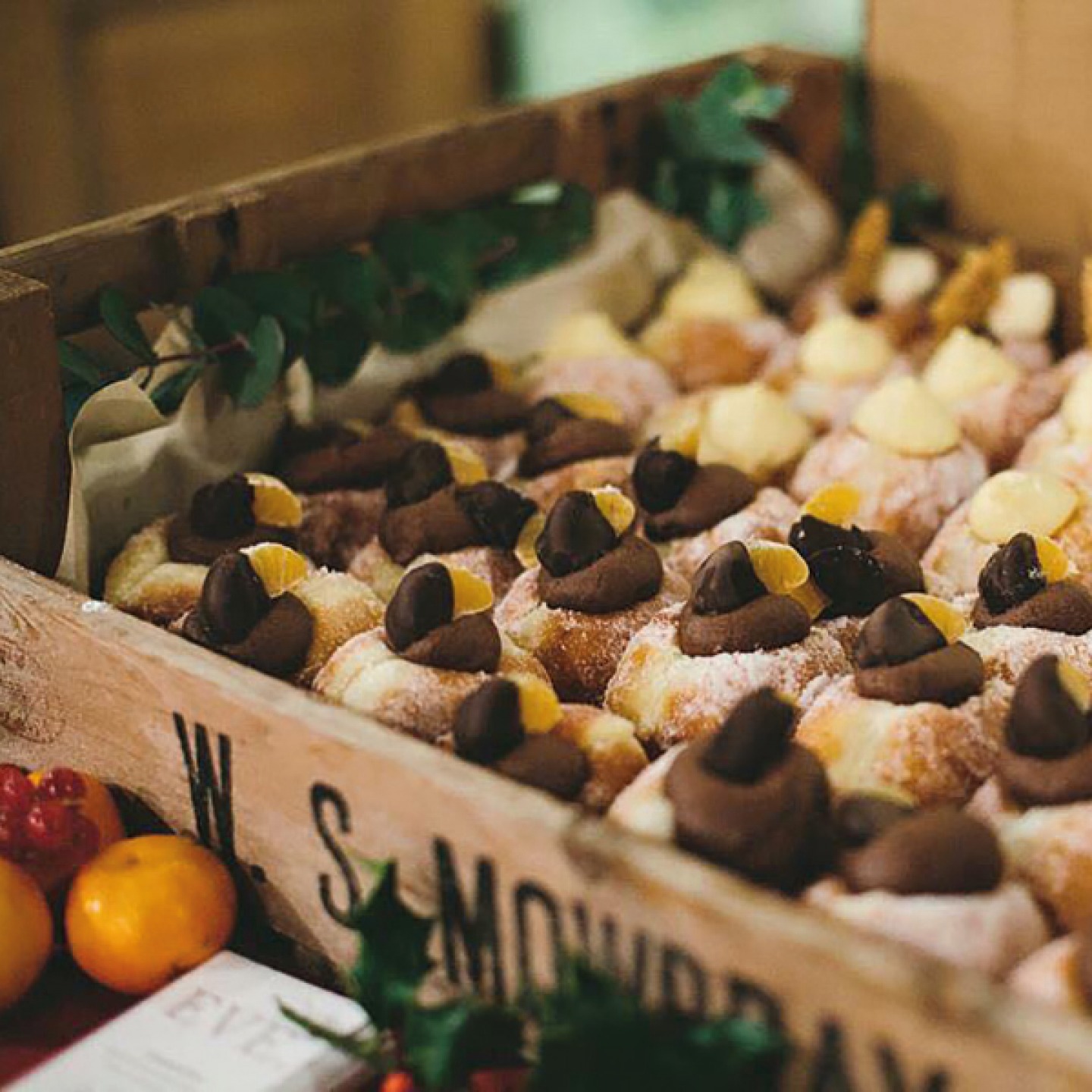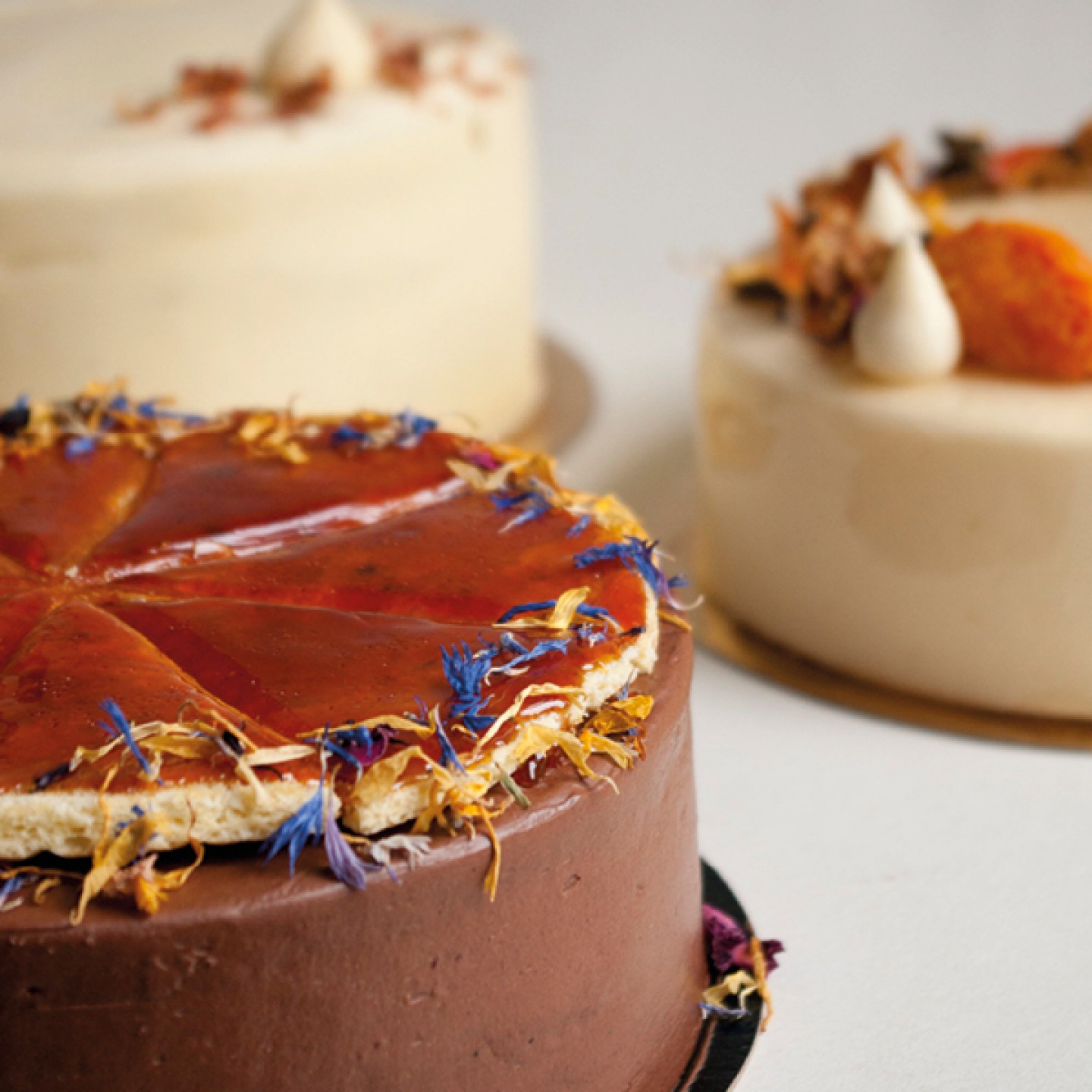 EVE KITCHEN
380 Sharrow Vale Road, Ecclesall S11 8ZP
evekitchen.co.uk
Eve Kitchen's handmade doughnuts (and yum yums) always go down well with a cup of coffee (preferably from their Londinium coffee machine). To order custom doughnuts for a party or event, head to the store on Sharrow Vale Road, where they'll have shelves upon shelves of treats on display.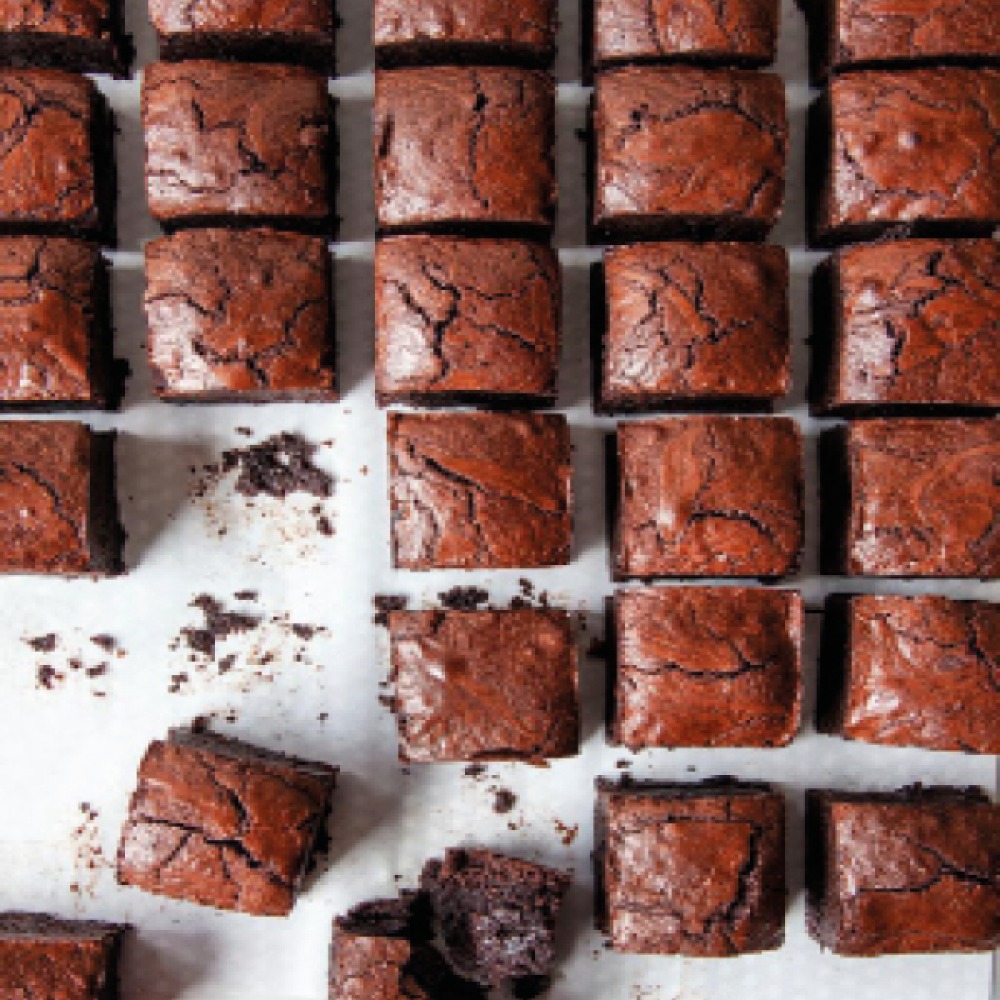 HAXBY BAKEHOUSE
The Village, Haxby, York
YO32 3SA
01904 765878
haxbybakehouse.co.uk
Haxby have been supplying traditional artisan bread and pastries to retail and wholesale customers for more than a decade, baking them the traditional way, using slow fermentation methods and no artificial flour improvers and emulsifiers. Pick up some award-winning bread from this York bakehouse, and we recommend their croissants and cruffins too.

LOTTIE SHAW'S
Thornhill Beck Lane, Brighouse HD6 4AH
01484 905227 lottieshaws.co.uk
Yorkshire parkin is taken seriously at Lottie Shaw's – their heritage cake recipe means theirs has the perfect crumbly stickiness. But they offer a little bit of everything at Christmas – their festive take on their award-winning Yorkshire parkin, a luxury Christmas pudding, traditional mince pies, gingerbread men (and snowmen and reindeer) and an assortment of biscuits – plus, an advent calendar of tea break treats.
LOVE BROWNIES
Grassington, Harrogate and The Brownie Barn in Barden
01943 262726 lovebrownies.co.uk
The perfect gift for any occasion, who could say no to a box of award-winning brownies, beautifully gift-wrapped and sent by post with a hand-written note? If you're struggling to choose a flavour, opt for their brownie variety box, but we love the morello cherry brownies. Vegan and gluten-free boxes are available too.