Gail Rich Shares Her Family's Extraordinary Battle with Batten Disease
Gail Rich's two daughters have been the vessel for a pioneering treatment against Batten disease, paving the way for the first non-LSD treatment centre outside London at Newcastle's Royal Victoria Infirmary
A triumph Gail celebrates with us as she tells her family's extraordinary story.

When we first spoke to Gail Rich and her husband Matthew, they explained how they'd found themselves living every parent's nightmare when they discovered their second child, Nicole, had CLN2 Batten disease; and then another body blow came as their third child, Jessica, was diagnosed with the same rare condition. Now, after years of fighting to bring a life-saving experimental programme to the UK, Gail and Matthew have finally managed to bring the treatment to Newcastle's RVI hospital, a short drive from their home in Throckley.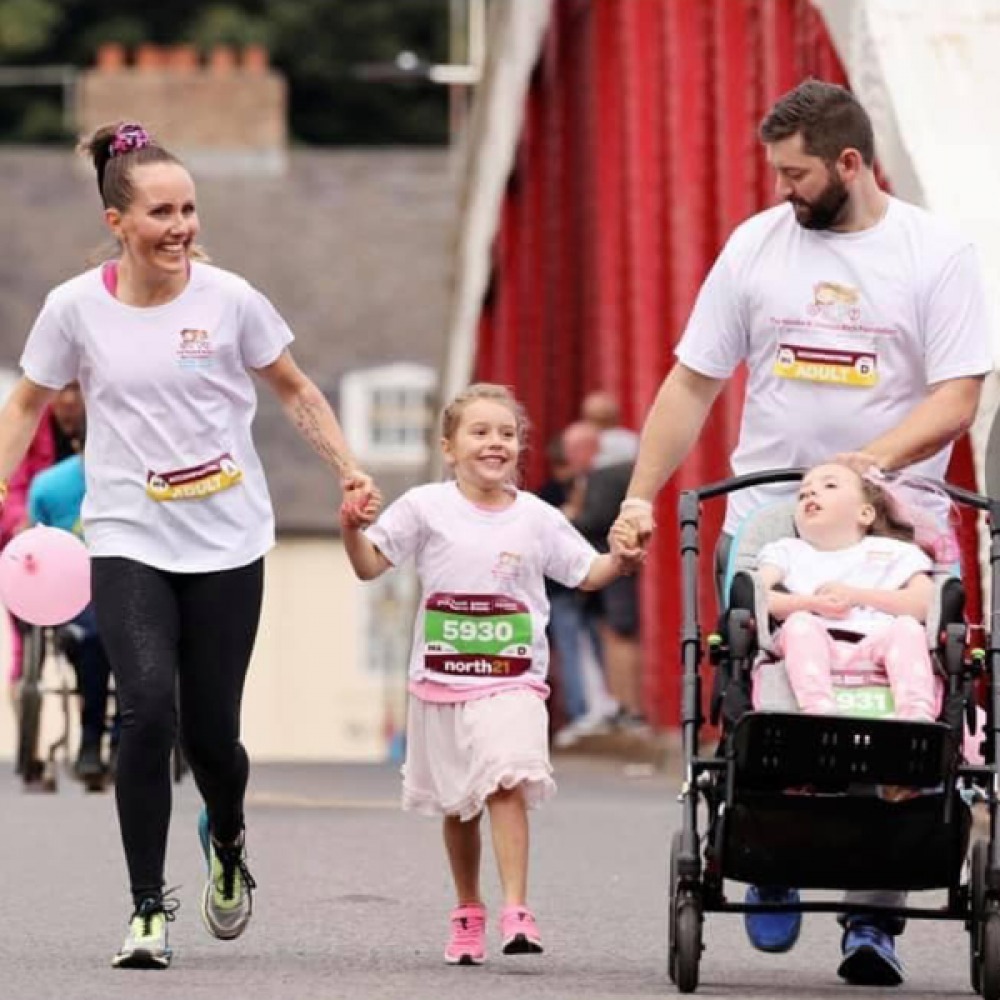 Batten disease is an extremely rare neurodegenerative condition, comprising of 13 different variants, all of which attack the brain and debilitate the nervous system. It's a disease which appears suddenly in seemingly healthy children from a faulty hereditary gene; leaving families struck with the devastating news that they must watch their child slowly deteriorate until they pass away before their teens.
'Nicole never properly started speaking. We assumed it was a problem with her vocal cords. After various behavioural checks we were told it was global development delay – two days later she had a seizure,' Gail explains. 'They did further tests after we insisted. When they phoned us they said, "You both need to come in, but don't bring the children," and our hearts sank. That's when we knew it wasn't going to be okay.
'What makes the disease so unbelievably cruel is that the child is born seemingly healthy,' Gail continues. 'In essence the child reaches their development peak, ticking along with no issues, and then they'll suddenly start to regress. They won't be able to get their words out, they'll start stumbling, they'll have regressed behaviour and seizures, it eventually takes the vision. We were told we would have to go home, watch her deteriorate, watch her lose all of her skills and die – that's what we left the room with.'
Unwilling to accept this prognosis, Gail and Matthew instead looked for an opportunity for a place on an experimental programme to treat Battens.
'We found out about the Batten Disease Family Association, the UK charity supporting families living with Battens, and they told us about a pharmaceutical company called BioMarin that had developed a drug which replicates the enzyme that the girls are lacking in which clears brain waste, called TPP1,' says Gail. 'The trial used a port in the brain to disperse this synthetic enzyme – and it actually worked.'
After pleading with the pharmaceutical company, Nicole was eventually placed on the trial in London. After Jessica's diagnosis, they reached out again and discovered a sibling programme in Hamburg that monitors both siblings' progress. This is where the Rich family learnt of the importance of early diagnosis, making routine trips to Hamburg and then London for treatment for the girls.
Early diagnosis has meant that Jessica's life is no different to any other child, her sister was less fortunate and still requires full-time care. 'Jessica bikes to school, she passed her ballet exam with a merit, she can talk, count to 20, write her name – she is a miracle.'
TPP1 was one of the quickest-approved drugs in history, but it took the NHS a further two years to approve it due to the lack of long-term data. Meanwhile the Rich family fought for the drug to be approved in the UK, something they achieved with relentless campaigning, charity work and a 'pleasantly persistent' strategy of implementing positive change.
'We campaigned tirelessly, and it did eventually become approved in December 2019,' Gail tells us. 'We don't take "no" as "no", we take "no" as "not a yes yet".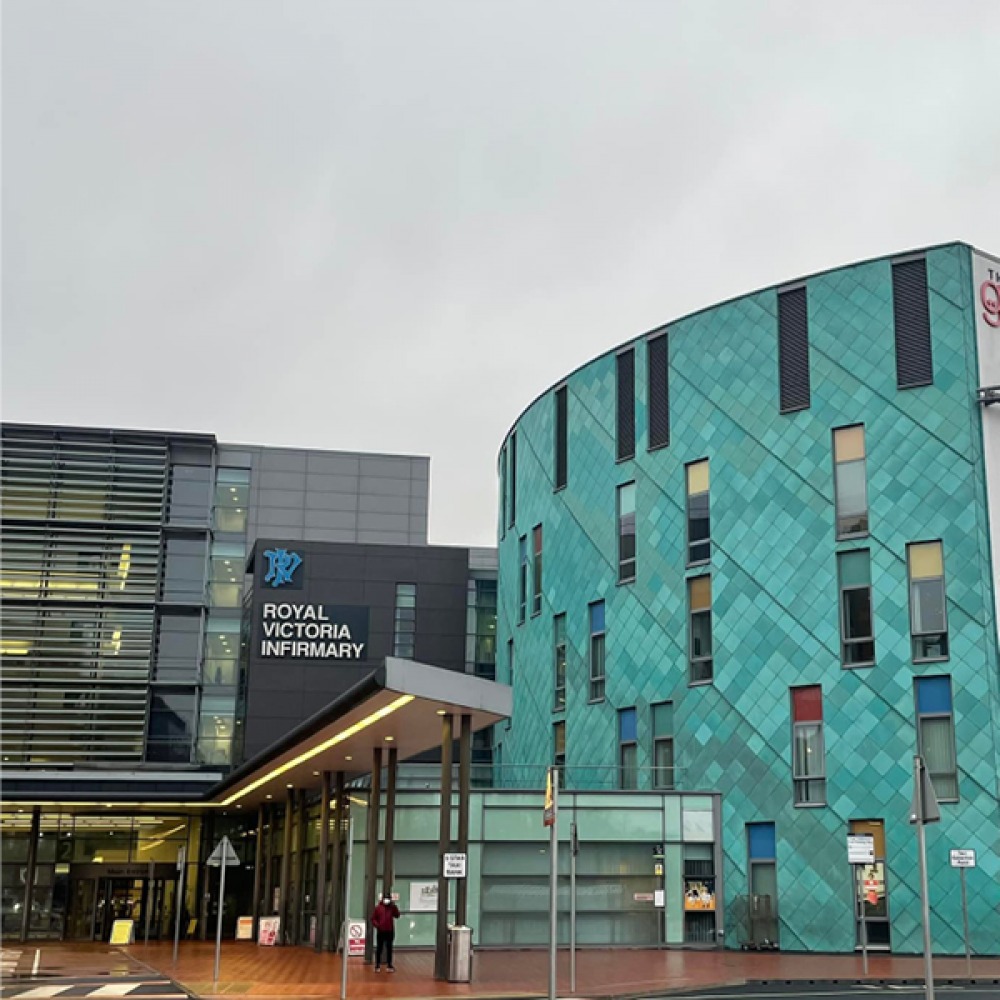 'We went to the head of the Newcastle Hospitals Trust first, but luckily a clinical doctor at the RVI read our email and contacted us. He thought the story was extraordinary. Since they have a metabolic specialist, they realised they could move forward with it and offer the treatment.'
This massive success for the region makes Newcastle's RVI the only non-LSD centre (a facility designed to fight Lysosomal Storage Diseases) outside London to offer the life-saving treatment. This would not have been accomplished without the joint efforts of the Rich family and the RVI's brilliant staff – leading them to be presented the Pride of Batten award for their achievements.
'We are so proud of them, they deserve it so much. They were up against other wonderful specialists, but the way that they committed to our family and now another family in South Shields; future families and offering further treatment with other diseases thanks to their metabolic nurse – it's amazing. It's created a legacy.'
The quality of life improvement this has granted for the Rich family is immeasurable. Shortening their fortnightly commute to London from six hours total to a mere 40 minutes, it's given them time to have more family days together making the most of the good times, and allowing the girls to spend more time at home with their big brother, Louis.
Looking to the future, the Rich family are turning their attention towards making sure no family ever goes through what they had to ever again – starting a charity, the Nicole and Jessica Foundation, advocating for Battens awareness and fighting to make sure every child has the opportunity to live a better life.
'We're always hosting events, getting involved in fundraising, and spreading awareness,' says Gail. 'We want people to know that we have been to the depths of despair where we thought we could never possibly smile, to now knowing that it will be okay. We have to do something positive.'