Get Creative at the Make & Mend Festival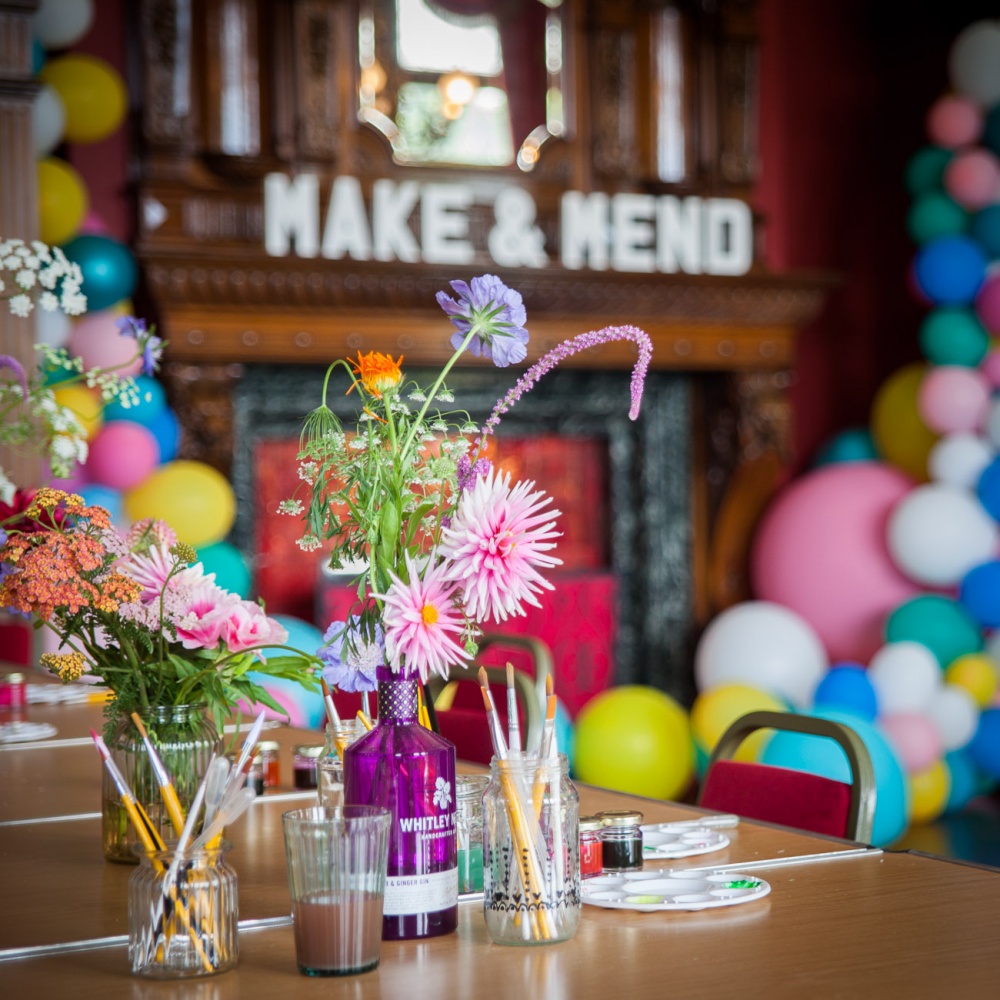 Partnership
The annual Make & Mend Festival has found a new home in Ormesby Hall this year
Here's why you should book your tickets now
Living North Promotion
Make & Mend Festival is back on 12th September, from 10am–5pm. This year, the event will bring a wonderful day of colour and creativity to the National Trust property and grounds of Ormesby Hall, Middlesbrough, celebrating crafting and making – good for the soul and kind to the mind.
This year's Make & Mend Festival features pre-bookable workshops, demos from artists sharing their practice and process, creative taster drop-ins, a Maker's Market (where you'll find thoughtfully-curated craft kits and handmade gifts from indie businesses), plus well-being activities.
'We are thrilled to be able to bring a day of craft and creativity to Teesside. The festival programme includes some wonderful artists and makers from the local area and beyond; it will be an opportunity for visitors to try new skills and unleash their creative spirit, all in the beautiful grounds of Ormesby Hall,' say Rachel Willis and Lyndsey Stephenson, Make & Mend Festival founders and creative imagineers.
Make & Mend Festival is organised by Make & Mend Company, an independent creative product business, based in Teesside, backed by the likes of Not On The High Street and Holly & Co.'s Holly Tucker. Make & Mend Festival started in 2018 as a festival to inspire, teach and nourish through craft, and has grown in size and popularity year-on-year. The festival's aim is to encourage attendees to unleash their colourful and creative spirit.
There are plenty of ways to get creative at the Make & Mend Festival this year, including embroidery, floral water colours, brush lettering, soap making, papercutting, linocut printing, chalk board lettering, calligraphy, aroma candle making… the list goes on. There's something for all creatives to enjoy.
Teesside-based artist Katie Burns, founder of Katies' Design House, explains what she loves most about the festival. 'This is the most colourful and feel-good event I've ever been part of; I'm so excited it's back and can't wait for my floral painting workshop,' she says. 'I think everyone can paint and I'm determined to show festival goers that this is true.'
Make & Mend are also working with internationally-renowned artist Olga Prinku who will exhibit a series of artworks at the festival and will be sharing more about her unique creations. Festival-goers can also expect to see work by American letterpress printer and bookbinder Erin Fong – a new letterpress installation for the festival as part of the Make & Mend Friendship Project. After lockdown, North East locals submitted their thoughts and feelings about friendship and its importance to them across the pandemic. These submissions will form part of the installation and take pride of place on the day as a celebration of what friendship really means.
Tickets are available now for Make & Mend Festival 2021 – so don't miss out. You can purchase a full day ticket for £40 or a half day ticket for £30 and then organise your creativity-filled day and book any pre-bookable workshops. You can choose to add more workshops later, subject to availability. All festival ticket holders also get access to a full week of virtual activity as part of the all new for 2021, Make & Mend Online Festival Experience. Across Saturday 11th–Saturday 18th, the festival's creativity continues at home with live Zoom workshops, pre-recorded activities, and patterns to download plus a virtual marketplace. An online-only ticket for £15 means people unable to attend on the day can still get involved.
Make & Mend Festival 2021 is funded by Arts Council England and supported by the Tees Valley Mayor and Combined Authority. For the full festival programme and tickets visit makemendfestival.co.