Where to sleep, eat, drink and see in Stockton.
Originally an Anglo Saxon settlement, while Stockton has undergone many developments over the years, the town's industrial past has not been forgotten; you can see evidence of it through the famous Darlington and Stockton Railway and the town's Georgian architecture. Its market can be dated back to 1310, and although once a bustling port, ships can no longer reach Stockton following the installation of the Tees Barrage – but that hasn't stopped this busy town expanding.
BREAKFAST AND LUNCH
Remember Me Tea Rooms on Finkle Street serve properly-made brews in their best china to accompany your breakfast, lunch or afternoon tea (so you'll be sure to remember them) and hidden away on Hambletonian Yard, you'll find Hidden Tearooms where you can build you own breakfast and enjoy a variety of roasts for a hearty lunch. While numerous cafés cluster on Stockton's High Street, we can think of nowhere better to indulge for breakfast than Bluecorn Bakery. They have been supplying the local community for almost a decade from their bakery in Norton village, and now they've opened a café in Stockton town centre so locals can enjoy lunch or a coffee and cake. Another favourite from Norton's high street (just opposite the popular duck pond), is Blackwells Butchers. They're independent and family-run and pride themselves on serving locallysourced, quality meat from their butcher-deli (they became finalists for the Butchers Shop of the Year 2020, so you know you can trust them). We love their pies at lunchtime. If classic fish and chips are more your thing, Stockton offers plenty, but a stand-out for us is Norton Fisheries – one of the oldest fish and chip takeaways in the North East, serving to loyal customers for more than 90 years.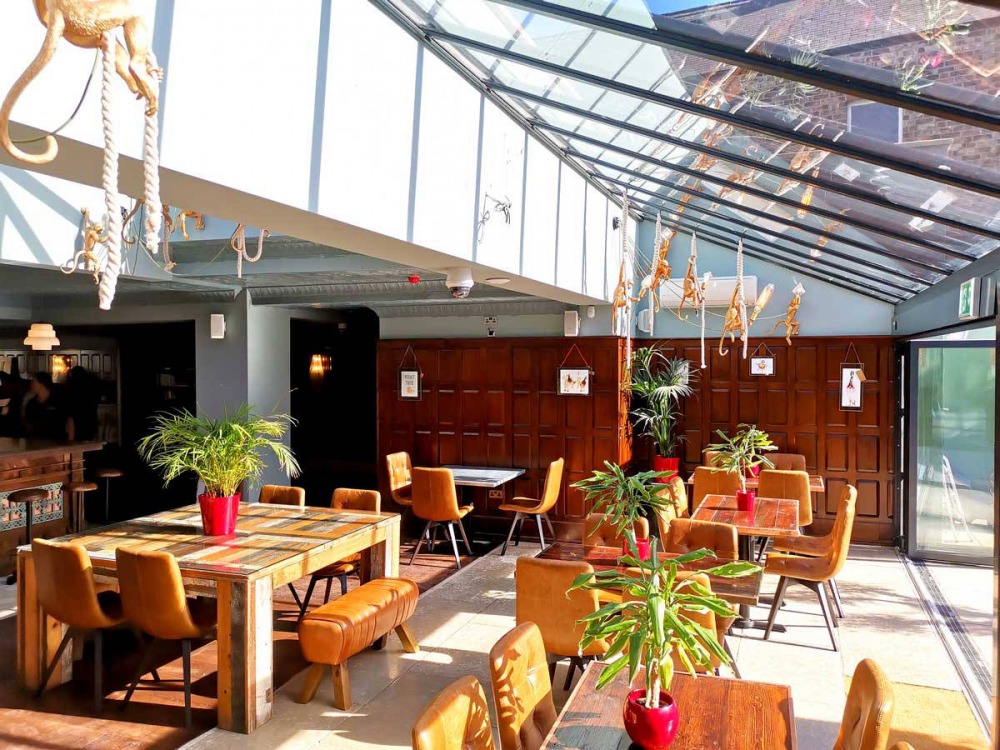 WINE AND DINE
When it comes to fine-dining and quality drinks, you're spoilt for choice in Stockton. From the High Street, head to Yarm Lane for the taste of Italy (and arguably one of the best award-winning parmesans) at Borge. Or go in the opposite direction to Dovecot Street for bistro-style Italian comfort food and steaks at Carpaccio. We're just as excited for a new addition to Finkle Street: Finkle and Green are promising two floors and a beautiful terraced area where you can enjoy fresh food made with local ingredients accompanied by wines, continental beers and innovative cocktails. Take a stroll to nearby Norton's High Street for more of our favourites. The Scruffy Duck is a traditional ale house serving proper British pub food in quirky interiors, pizza lovers will find their best toppings at Scrann and the soon-to-be-opened Banh Mi will be serving up Asian cuisine including Thai, Chinese and Japanese in the stunning location that was once The Violet Green. If you're seeking comfort food, look no further than The Open Jar and try their parmos, steaks and burgers for size. A little further afield, The Hamilton Russell Arms in Thorpe Thewles offers good food in their beamed watering hole (and they have a decked area for summer supping), while The Derry in Long Newton is a must-visit for sumptuous seafood and steak (and they have 'doghouse' huts with TVs in their beer garden for a secluded date).
The arts hub of Stockton has to be ARC Stockton Arts Centre – whether you want to learn tai chi, watch your favourite comedian on stage, chill out and watch a film on the big screen or explore an exhibition, you can do it all here. But you're going to be spoilt for choice when Stockton Globe reopens this summer. This venue originally opened its doors in 1935 and has hosted The Beatles and The Rolling Stones, among many others. It's been closed since 1997 but now, after a multi-million-pound refurbishment, we can't wait to see the coolest artists bring life back to the stage. Staying in the town centre, there's plenty of art surrounding you outdoors too – you just need to know where to look. The Stockton Flyer is a kinetic sculpture that's a stylised depiction of the Locomotion, which first arrived in Stockton in 1825 and had a large impact on the town. Or check out the Aeolian Motion wind sculpture constructed at the end of Silver Street, which adds something cool and different to the outdoor seating near the riverside. Finally, remember that hippo we were talking about earlier? In 1958, a fossilised hippo tooth was discovered four miles north-west of Stockton, which was reportedly the world's most northerly occurrence of the hippopotamus. Now, a 3D wall art creation which sees a hippo bursting out of a wall in Ship Inn Yard, near West Row, is one of a series of artworks commissioned by the Stockton BID team to brighten up some of the town's yards and alleyways – and it certainly does that.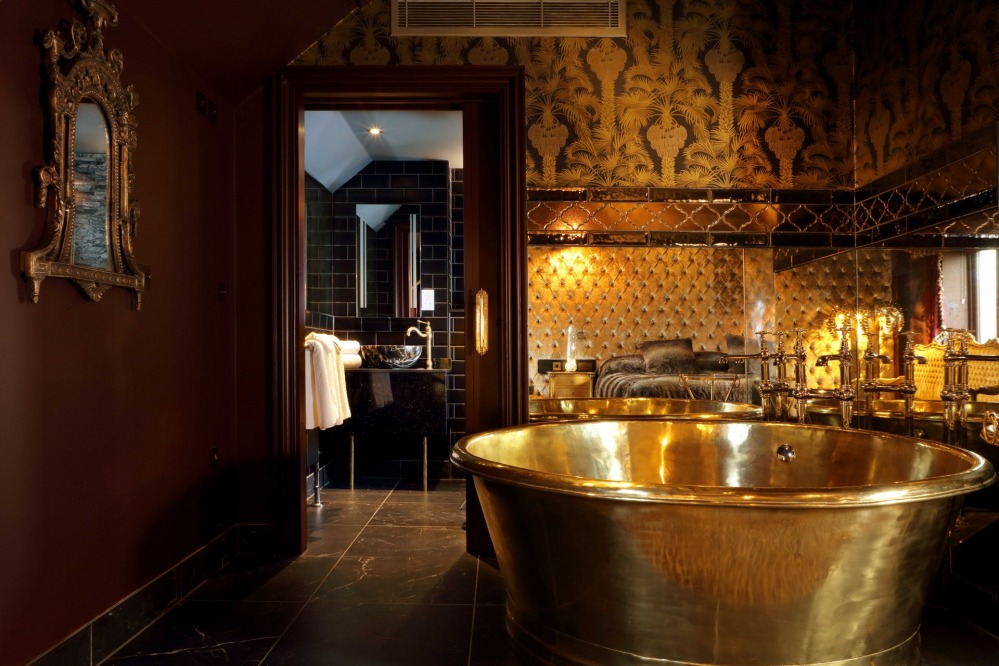 WHERE TO STAY
With so much to do, why wouldn't you want to stay a while? There are plenty of hotels to make yourself at home in and around Stockton. The Stables at the Vale in High Leven is a bed and breakfast offering ensuite accommodation followed by a locallysourced home-cooked breakfast, The Impeccable Pig in Sedgefield is a restaurant with rooms filled with character (and very fancy bath tubs), and, nearby, The Pickled Parson offers luxurious lounging and pub grub. To take things up a level, Wynyard Hall Hotel, with its lakeside spa, is the place for pampering and pure relaxation.
There are hundreds of shops in Stockton (and we'll share the best of the best with you) but we must start with some outdoor browsing. The highlight has to be Stockton's market. The largest market in the area, known locally as 'The Queen of the North', it boasts more than 100 independent stall units selling a large range of quality goods and fresh local produce all year round. This traditional market is held every Wednesday, Friday and Saturday – expect plants, clothes, fruit, sweet treats and plenty more. Meanwhile, Thornaby Market is located in the heart of Thornaby town centre and is open every Thursday, and Billingham Market comes to its town centre every Monday and Friday. If you're looking for unique and thoughtful gifts we recommend Katie's Kards in Wellington Square and, for all your luxury interior needs, Finishing Touches in Castlegate Shopping Centre is a must-visit. Just a five-minute stroll away, Wags & Whiskers Pet Boutique is the place to be for your pooch. Their award-winning pet boutique is filled with treats for your four-legged friends, and they even have a canine café – Teesside's very first café for dogs and their humans. On Brunswick Street you'll find Skinnergate Cycles – this is their flagship store with more than 150 bikes on display for keen cyclists to discover. Back on the high street, Steel River Tattoo Parlour is a popular place to get inked (just ask our Editorial Writer Faye), and heading out of the town centre, on Norton Road, Sei Bella is the place to pamper yourself – change up your hairstyle with Sarah and get your brows perfected by Lauren. That leads us to Norton's high street, where Wild The Plant Shop stocks exotic houseplants, Pic A Frame have plenty of options for your treasured photos and The Forge has all your eco-friendly household must-haves. Meanwhile, you can repair your soles at Cobblers of Norton, buy some sweet-smelling seasonal flowers at The Green Florist, indulge in chocolate and cake at Choco-Latte and discover Hugo & Elliot, where you'll be greeted by one of the North East's only male bridal consultants.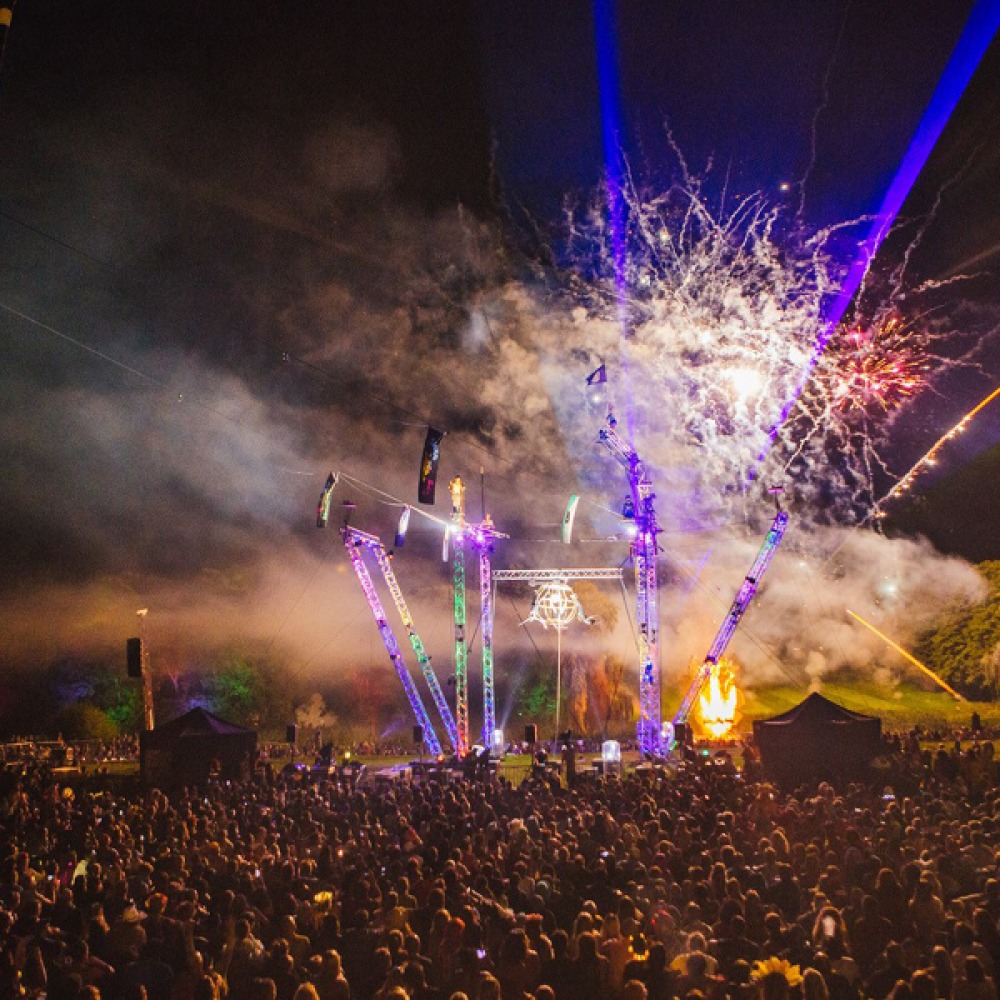 THINGS TO DO
This summer, we're so excited for the return of Stockton International Riverside Festival. This year's festival will be jampacked with world class shows – from the usual (but always different) stunning visual experiences, to daring dances and a cool circus. There's a bit of family-friendly entertainment for everyone. We're particularly excited for the fabulous finale show 'Gorilla Circus'. Meanwhile, why not get active at Tees Barrage – the water sports facilities and activities here are world-class (think bell boating, paddlesports, raft building, powerboat trips, family rafting, white water rafting, and stand-up paddle-boarding). Don't miss the UK's largest climbing adventure, Air Trail, and tackle the swinging bridges, balancing beams and cargo nets. For fun in the water indoors, Splash on Church Road is ideal for both swimming lessons and family fun, and there are two flumes to try out. If you'd rather be on the water than in it, take a cruise: find The Teesside Princess at Castlegate Quay. With alpaca walks becoming everpopular, head a little further out to Leven Valley Alpacas, a familyrun alpaca farm, or challenge your friends and family at TeamSport Go Karting Stockton at Portrack Industrial Estate.
WHERE TO WALK
Let's take a stroll. From the high street, there are plenty of routes to walk around the river but the best views can be seen from the Transporter, Infiniti and Millennium bridges. Ropner Park is walking distance from the town centre and, fully restored to its Victorian splendour, it's a great place for the whole family with a play park, a lake and a classic bandstand (and there's a pretty good café onsite too). Just a short drive along Yarm Road will lead you to Preston Park Museum & Grounds where you'll find a glorious walkway beside the river, Butterfly World (which is also home to meerkats, because why not?) and the fabulous museum which brings history back to life.