Surfers and staycationers alike will have a whale of a time in these seaside spots
The most southerly point of the North East's stunning Heritage Coast, the Hartlepool Headland is steeped in history, with gun defences dating back to the 16th century. But it's worth exploring mile after mile of the sandy beaches at Seaton Carew (a great location for golfers with Seaton Carew Golf Links situated just behind the beach) and Seal Sands (an oasis for wildlife, as the name suggests – it's a prime spot for spotting seals, but you will also catch sight of birds including peregrine falcons and short-eared owls). Nearby Saltburn oozes Victorian charm – it's the epitome of a traditional seaside holiday resort. From its iconic pier, dating back to the 19th century, to its unique cliff lift, in every nook and cranny you'll find an element of its past, and the vast sandy beach is popular with surfers.
For spectacular sea views, The Marine Hotel and The Staincliffe Hotel at Seaton Carew are ideal. We also love No.1 @ Gill Street in Saltburn and its exposed brick feature walls – it's perfect for a peaceful family break or couples getaway. Boulby Grange Holiday Cottages are another great option – book Byre Cottage in Saltburn and treat yourself to a relaxing evening in the hot tub, or chill out by the fire pit.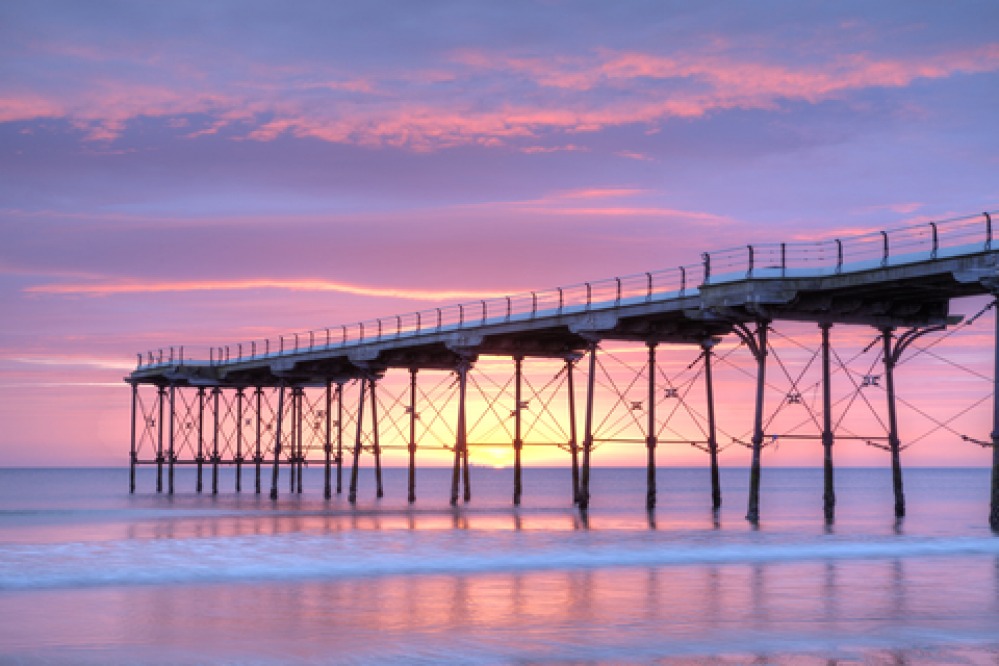 Perfect Weekend
The National Museum of the Royal Navy Hartlepool is the perfect place for a family adventure as you journey to an authentic 18th century seaport and hop aboard the HMS Trincomalee. See how tradesmen like tailors, printers and instrument makers earned a wage and let your little ones loose onboard the brand new adventure play ship. At the Headland, St Hilda's is one of the most important churches in the North, believed to be on the site of the monastery where Hilda was abbess in the 7th century. She later went on to found Whitby Abbey. Whatever you get up to, one thing's for sure – you won't be short of quality fish and chips. The Almighty Cod in Seaton Carew might enjoy a pun or two but they take their fish seriously, and you can eat inside or wander along the beachfront. Just be prepared for a queue – it's no secret how great the dishes are here. Birdies Lounge is Saltburn's newest bar, coming soon – we've taken a liking to their decor, inspired by VW campers. But, for now, enjoy a quality seafood supper at The Seaview Restaurant, along with fabulous views. Meanwhile, adrenaline junkies can catch some waves at Saltburn Surf School or Flow Surf School – novice or pro, everyone's welcome to ride the waves here.
It's impossible to visit Saltburn without admiring the Victorian pier – predictable, we know, but it's true. Celebrations marking the 150th anniversary of this pier drew thousands of visitors to Saltburn in 2019. The Saltburn funicular is thought to be the oldest operating water-balance cliff lift in the UK, and while the cliff tramway remains closed for now (but is due to reopen, Covid-dependent, later in July), a walk along the pier itself is just as picturesque.