Outdoor Performances To Book Now For Summer
Drive-in cinemas, open-air theatres and an opera outdoors await this summer. Whether you're into musicals, fantasy or entirely unique performances, enjoy them all al fresco.
DAISY DUKES OUTDOOR CINEMA
28TH AUGUST
Centre Square, Middlesbrough
Daisy Dukes are bringing The Greatest Showman and Mamma Mia to their big screen this summer, as well as fun entertainment including bingo, crowd karaoke and delicious street food. Whichever you prefer, it's the perfect time to get out and sing, dance and enjoy your summer with friends and family.
SCREEN ON THE GREEN
FROM 26TH JULY
Old Eldon Square, Newcastle
Screen on the Green is back with more sensational screenings at Old Eldon Square. Their open-air cinema kicks off with two weeks of live action from the Wimbledon championships followed by the Tour de France, the British Grand Prix, and the Olympics Opening Ceremony, all live. But we're looking forward to the films they have in store, including Scoob!, Willy Wonka and the Chocolate Factory, Matilda and the newly-released Witches.
LITTLE RED AND THE BIG BAD WOLF
17TH AUGUST
Newham Grange Farm, Middlesbrough
Filled with live music, colourful characters and puppetry, Folksy Theatre offer an exciting tour with shows for all ages. Little Red sets off through the forest to visit Grandma but the journey won't be easy… The three pigs are building their new homes, Goldilocks is having problems with some bears and to top it all off, the Big Bad Wolf is hungry. Can she help her friends and outsmart the wolf?
TREASURE ISLAND
23RD JULY
Bamburgh Castle
01668 214208
Quantum Theatre are heading to the coast with their al fresco show this summer. With the sea shanty proving so popular, they're setting sail on a pirate ship for a new adaptation of the classic adventure, Treasure Island. As soon as the young Jim Hawkins stumbles upon a treasure map at the Admiral Benbow Inn, he hits the high seas in search of the hoard. Once on board the Hispaniola, Jim becomes aware that he's not the only one who's seeking treasure. The whole family are welcome aboard for this show.
THE BARBER OF SEVILLE
6TH AUGUST
Ford Castle
01890 820338
We can't wait for Opera Brava, Britain's leading outdoor touring opera company, to present The Barber of Seville in the spectacular setting of Ford Castle courtyard. Written in three weeks, Rossini's masterpiece is a wonderfully witty show. Opera Brava's new production brings together both national and international artists and features tunes that will get stuck in your head. Bring rugs, and your own chairs and dig in to the delicious food available on site.
ROBIN HOOD
7TH & 8TH AUGUST
Alnwick Castle
The Three-Inch Fools are back this month with a performance to remember on Alnwick Castle's outdoor theatre stage, and it's a real classic: Robin Hood. With a variety of musical instruments, they'll use their skills to showcase their take on the classic British folk tale of the man who steals from the rich to give to the poor.
THEATRE IN THE WALLED GARDENS: THE GREAT GATSBY
17TH JULY
Raby Castle
01833 660888
Join Heartbreak Productions for an evening of jazz. You'll be transported back to the summer of 1922, when fabulous storyteller, Nick Carraway, lived next door to none other than the infamous Jay Gatsby. Before long, Nick finds out that Gatsby and his cousin Daisy used to be an item. Gatsby is still in love with Daisy, but Daisy is now married to the pretentious and unfaithful Tom… Get ready to do your best Charleston, as this outdoor adaptation of F Scott Fitzgerald's The Great Gatsby marks 100 years since the Great Gatsby party.
HARRY POTTER & THE PHILOSOPHER'S STONE
17TH SEPTEMBER
Saltwell Park, Gateshead
This outdoor cinema is bringing a fantasy favourite back into our lives. Bring a blanket or camping chair and watch Harry Potter on a giant cinema screen under the stars. Picnics are welcome but there'll be hot food, snacks and an on site bar too.
BOHEMIAN RHAPSODY, DIRTY DANCING & GREASE
28TH–30TH AUGUST
Ormesby Hall
As part of Summer Nights, a festival of outdoor film screenings in beautiful heritage locations throughout the summer, Ormesby Hall are hosting three movies for musical fans. Follow the meteoric rise of Queen through their iconic songs and unmistakeable sound, have the time of your life with Patrick Swayze or go back to high school as part of the Pink Ladies or T Birds. What more could you want?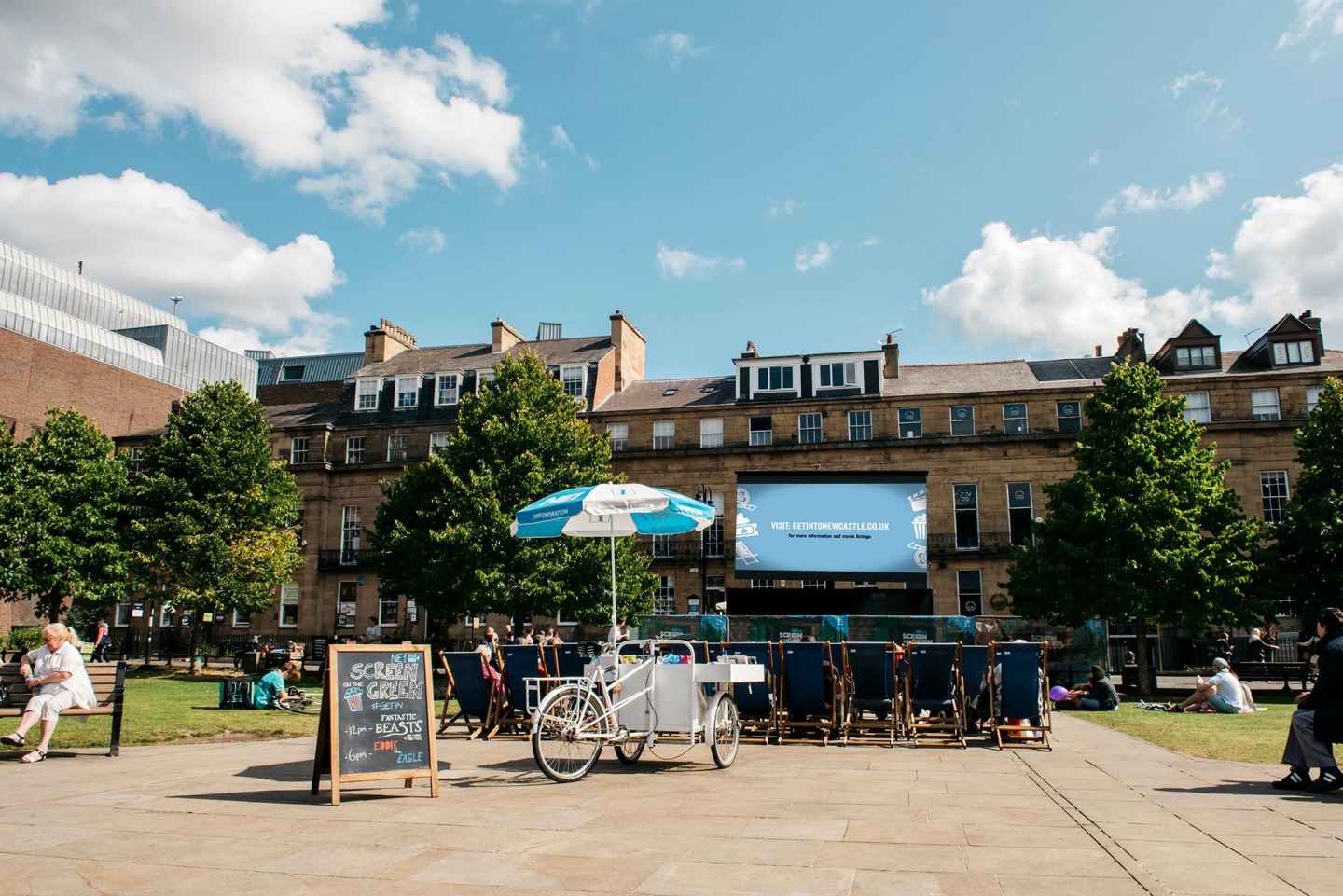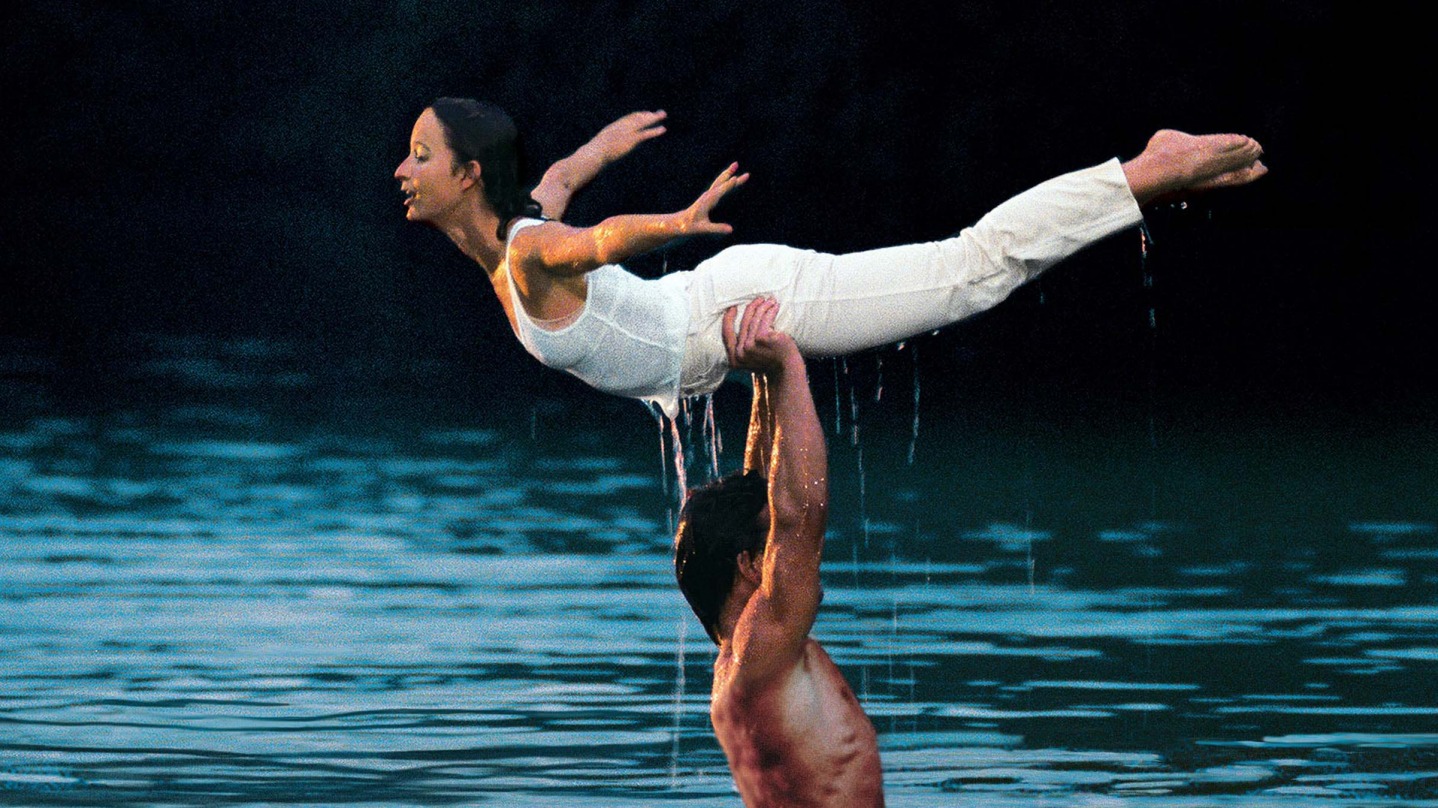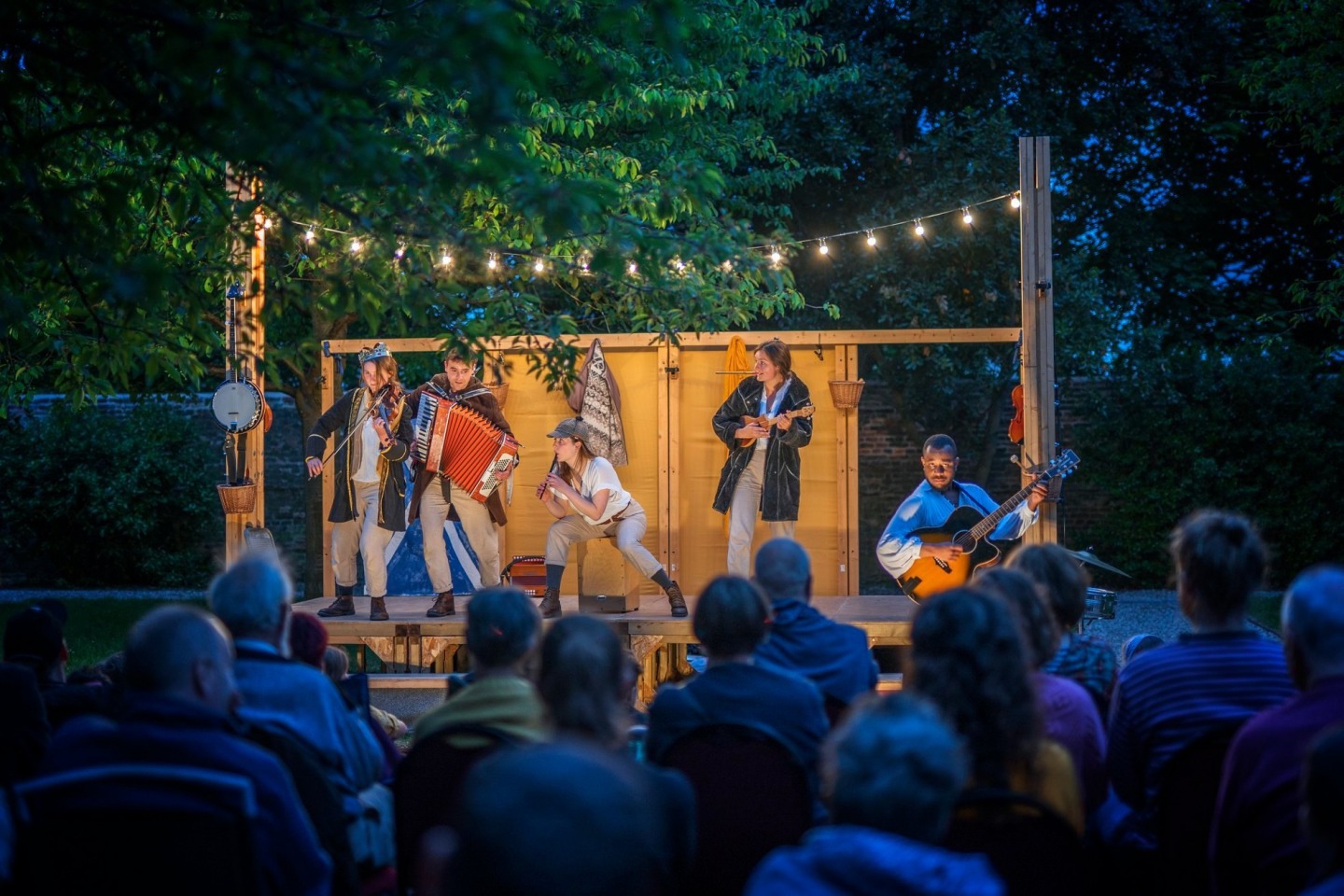 DIRTY DANCING
11TH JULY
Ilkley Tennis Club
Take a trip back to the 80s with this classic and have the time of your life. Hire a deckchair, join the golden circle (with a sofa and a prosecco hamper with Yorkshire snacks) or treat yourself to a cheese board and wine to watch Dirty Dancing outdoors.
OPEN AIR FILM & CHILL
16TH JULY & 23RD AUGUST
Beverley Racecourse
Hakuna Matata – there'll be 'no worries' as you settle down under the stars to watch a film in Beverley. Take your pick from two musicals, Disney's 1994 The Lion King or The Greatest Showman, to see on the big screen and sing your favourite songs across the weekend. Could this be the 'greatest show'?
FILM & FOOD FEST
29TH JULY–1ST AUGUST
Greenhead Park, Huddersfield
With four days of open-air cinema, local street food, live comedy and specially-curated short films planned, this festival is sure to be lots of fun, courtesy of the UK's biggest touring outdoor cinema company, Adventure Cinema. Thursday nights are all about short films and, at Greenhead Park, those from regional filmmakers will be shown, but don't miss out on the hilarious Eshaan Akbar, a regular voice on BBC Asian Network. Grease, The Rocky Horror Picture Show, Sonic The Hedgehog and Joker will all be screening too.
ROBIN HOOD
12TH AUGUST
Middleton Lodge, Middleton Tyas
The Three-Inch Fools are back this month with their second performance of the season on Middleton Lodge's outdoor theatre stage, and it's a real classic: Robin Hood. With a variety of musical instruments, they'll use their skills to showcase their take on the classic British folk tale of the man who steals from the rich to give to the poor. Get comfy on the lawn, surrounded by gorgeous parkland, for this summer show, and why not go all out with supper at the Coach House too?
A STAR IS BORN
13TH AUGUST
Raby Castle, Staindrop
Even if you've seen it before, you'll want to see this eight-time Academy Award-nominated film again – especially at the spectacular Raby Outdoor Cinema. Their Friday night film for August is this re-told and re-imagined love story of a musician who helps an aspiring singer find fame. With emotional performances from Lady Gaga and Bradley Cooper, A Star is Born will be shown on a huge screen within the Walled Gardens here.
MAMMA MIA
13TH–30TH AUGUST
Harewood House, Leeds
0344 338 8000
Here we go again… we'll never get tired of this musical – it's a singalong sensation. It's now in its 22nd year but in the open air for the very first time, live on stage and under the stars with Harewood as a stunning backdrop. Since premiering in London's West End more than 20 years ago, this smash-hit musical has been turned into two record-breaking movies. Fall in love with the hilarious tale of mother, daughter and three possible dads on a Greek island, all unfolding to the beat of ABBA's infectious and timeless songs. They'll be stuck in your head for the rest of the evening.
CASTLE HOWARD PROMS
21ST AUGUST
Castle Howard, near York
01653 648333
Within the magnificent gardens of Castle Howard, this spectacular classical concert promises to be a night to remember. Best-selling tenor Wynne Evans (or Gio Compario – sorry if you've got the Go Compare song in your head now) will be joining soprano Victoria Joyce for Yorkshire's
most prestigious al fresco proms event. Expect popular classics, songs from musicals and all your proms favourites, including Jerusalem and Rule Britannia, plus a spectacular firework finale.
ALADDIN & TOP GUN
29TH AUGUST
Carlton Towers, North Yorkshire
01405 861662
Join friends and family at Carlton Towers for either Aladdin or Top Gun on the lawn in front of this beautiful house. There'll be food and drink onsite, just bring your own blankets (especially
if you're planning to go to the later showing).
THE LUNA CINEMA
24TH–29TH AUGUST
York Minster, York
The Luna Cinema have you spoilt for choice in York, and there's something everyone will love this summer – be it a memorable musical, a fantasy film or a crime-comedy: Romeo and Juliet (the Leo version, obviously), Rocketman, The Greatest Showman, Harry Potter and the Prisoner of Azkaban, Dirty Dancing and Knives Out are all on their watchlist.
NIGHTFLIX GIN CINEMA
27TH–30TH AUGUST
Bramcote Playing Field, Scarborough
Nightflix Gin Cinema are bringing their outdoor gin festival cinema experience to Scarborough. They'll screen classic films on their outdoor LED screen, paired with a refreshing gin cocktail, including modern musicals such as Mamma Mia, A Star is Born, and The Greatest Showman, along with classics such as Grease and Dirty Dancing. Simply hire a deck chair, a giant beanbag, or bring your own to get comfy. This event will be supporting Saint Catherine's Hospice – a Scarborough-based hospice which provides care throughout 1,600 square miles of North and East Yorkshire.