Molly Nixon was one of 50 to have her work showcased on Oxford Street's Flannels – we caught up with the Northumbria University graduate to find out more.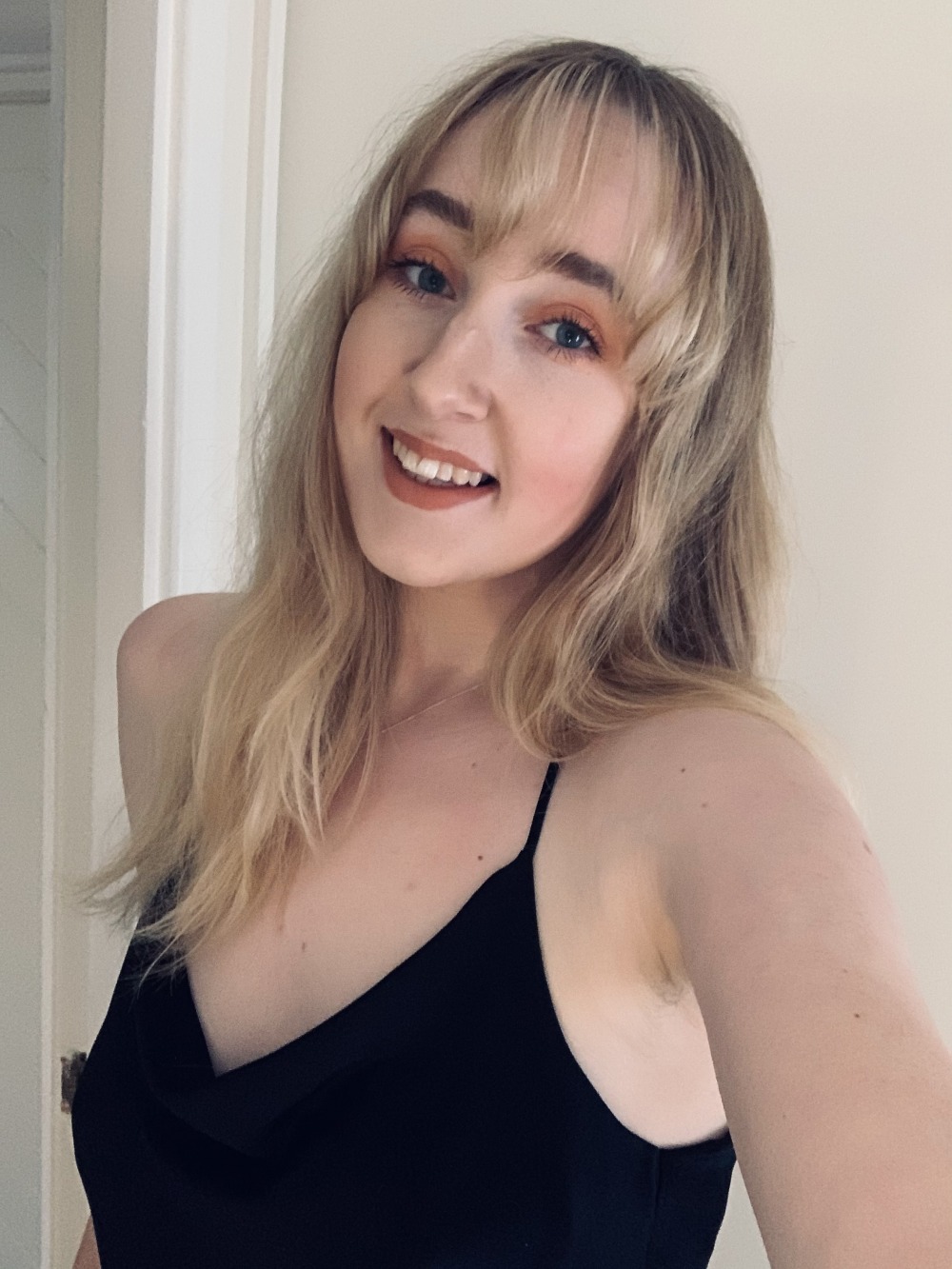 Tell us a bit about yourself.
My name is Molly and I am a womenswear, pattern-cutting and knit designer. I live in Barnard Castle and also went to school there. Then I headed to Northumbria University, where I have just graduated.
When did you know you wanted to have career in fashion?
For me, when I was really a young child I was always drawing dresses or finding an interest in designing, but I never really realised it could be a career. So when I was in my last year of school before university I actually planned to do music, but in the end it wasn't the right fit for me. When I discovered that you can actually have a career in fashion and it's something I could really do, I decided last minute before university this was the way I wanted to go, and applied for Fashion Design instead.
You were shortlisted for two awards at GFW – the Fashion Digital Portfolio Award and Fashion Illustration. How did that feel?
The awards were for my whole portfolio, made up of my collections: Siren Song, W.A.R.B-A-B-I.E.S and my project with Alexander McQueen. I tried to focus on confidence for womenswear by looking at historical references and making them more contemporary. I wanted to do something that's not been done, while keeping it sustainable with the yarn choices, fabric choices and manufacture of the garment. I also wanted something a little bit more avant-garde while keeping the ready-to-wear style. They choose the shortlisted graduates by the look and aesthetic of their portfolio, but how you convey the message as well, which was really cool! I was happy just to be chosen in the top two at my university, so to then be shortlisted top 10 was amazing.
You were also one of 50 graduates to win the W1 Curates GFW competition and your work was showcased in Oxford Street. Tell us more about that.
For the W1 Curates competition we had to hand in four images and a statement, that had to be thought-provoking, colourful or bright. So lots of people gave in photographs, but I did part of my portfolio as a drawing and submitted that to the board. Then as I was chosen as one of the winner's my work was up on a board on Oxford Street. I went to London to see it and seeing my work on the Flannels store was just wow!