Gibside's Surprising Secrets
We discover the hidden history behind one of the North East's best-loved visitor attractions
Gibside National Trust, in the Derwent Valley, near Rowlands Gill, a few miles from Newcastle, has been described as a 'Georgian landscape garden forged in an industrial past'. It has also rather marvellously been described as '18th century pleasure grounds'. But however you chose to describe it, Gibside is a must-visit with something for everyone. Whether you are a history buff, architecture aficionado, nature lover, dog owner, parent or grandparent looking for somewhere to entertain the kids, Gibside is most definitely the place for you.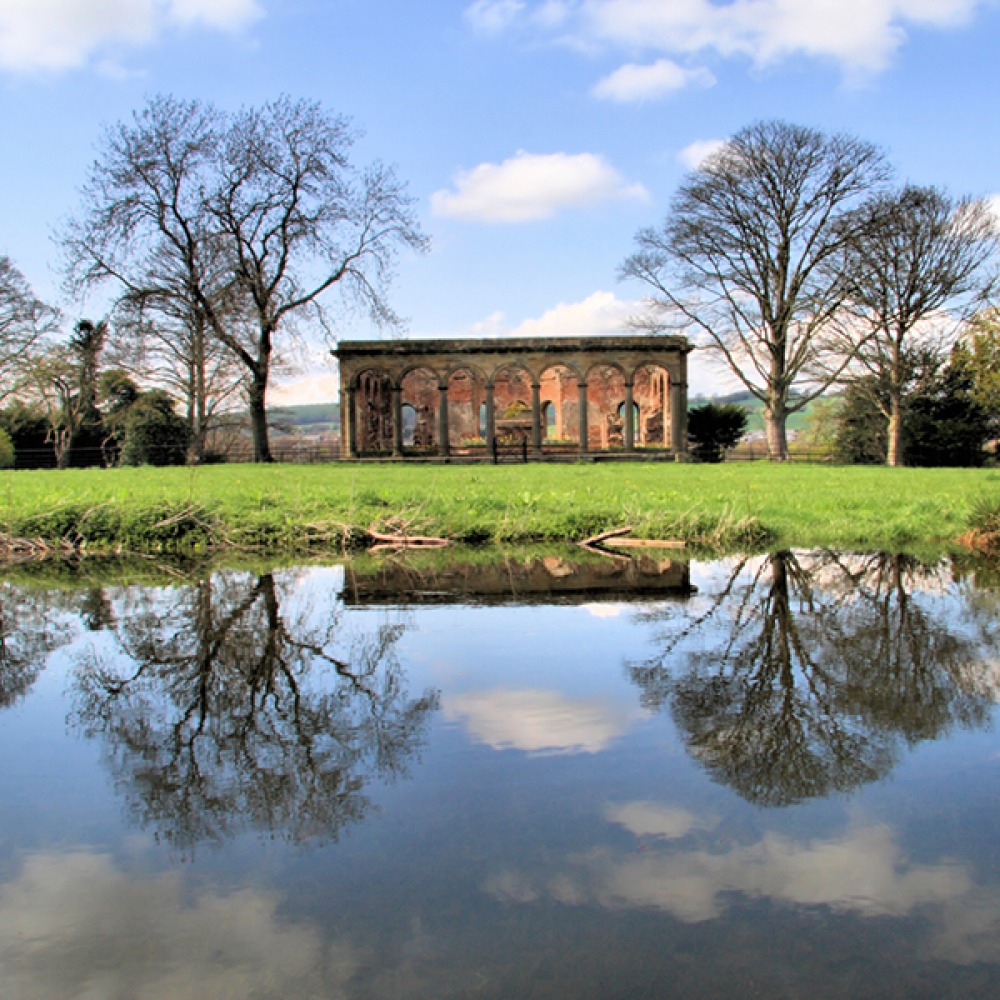 In terms of history, the place holds stories more exciting and alarming than any fiction and those who loved A Very British Scandal on the BBC recently will be blown away by the secrets held at here. Mary Eleanor Bowes, born in 1794, was one of the richest heiresses of her time. (It's also worth noting that Mary was the great-great-great-grandmother of Lady Elizabeth Bowes-Lyon, the late Queen Mother).
She was brought up by a father who lavished time, attention, money, and, unusually for the time, education upon her. When he died he left her a vast fortune, including the Gibside estate. This vast fortune unfortunately attracted the penniless rogue, and adventurer, Andrew Robinson Stoney who tricked Mary into marriage. He did so by faking a duel, pretending to be mortally injured and begging the countess to grant his dying wish by marrying him. They were married, with Stoney laid out on a stretcher, only for the scoundrel to make quite the speedy and miraculous recovery soon after!
It was this rash decision that led to years of physical and mental abuse, earning Mary the nickname 'The Unhappy Countess'. Held virtual prisoner in her own house for years, whilst her husband stripped it of all its assets, she was eventually able to escape with the help of a servant. Mary was finally successful in divorcing her husband, and making legal history, but not before her estranged husband had kidnapped her and held her hostage for a week before the police finally caught up with him.
Those who know a thing or two about architecture will find themselves marvelling at the chapel at Gibside. Seen as an excellent example of Palladium architecture, it was designed as a mausoleum by the renowned architect James Paine. It is at the end of a half mile-long avenue and impressively framed by trees. Visitors can admire the interior as well as the exterior. It also occasionally hosts weddings. Quite the sight to behold on a warm, sticky summer afternoon as little children enjoying a picnic or a kick around on the avenue are quickly steered away from the bride, by their parents, in a bid to keep dirty hands and footballs away from her dress. It's as if the old and the new, the past and the present, have suddenly, unexpectedly come together.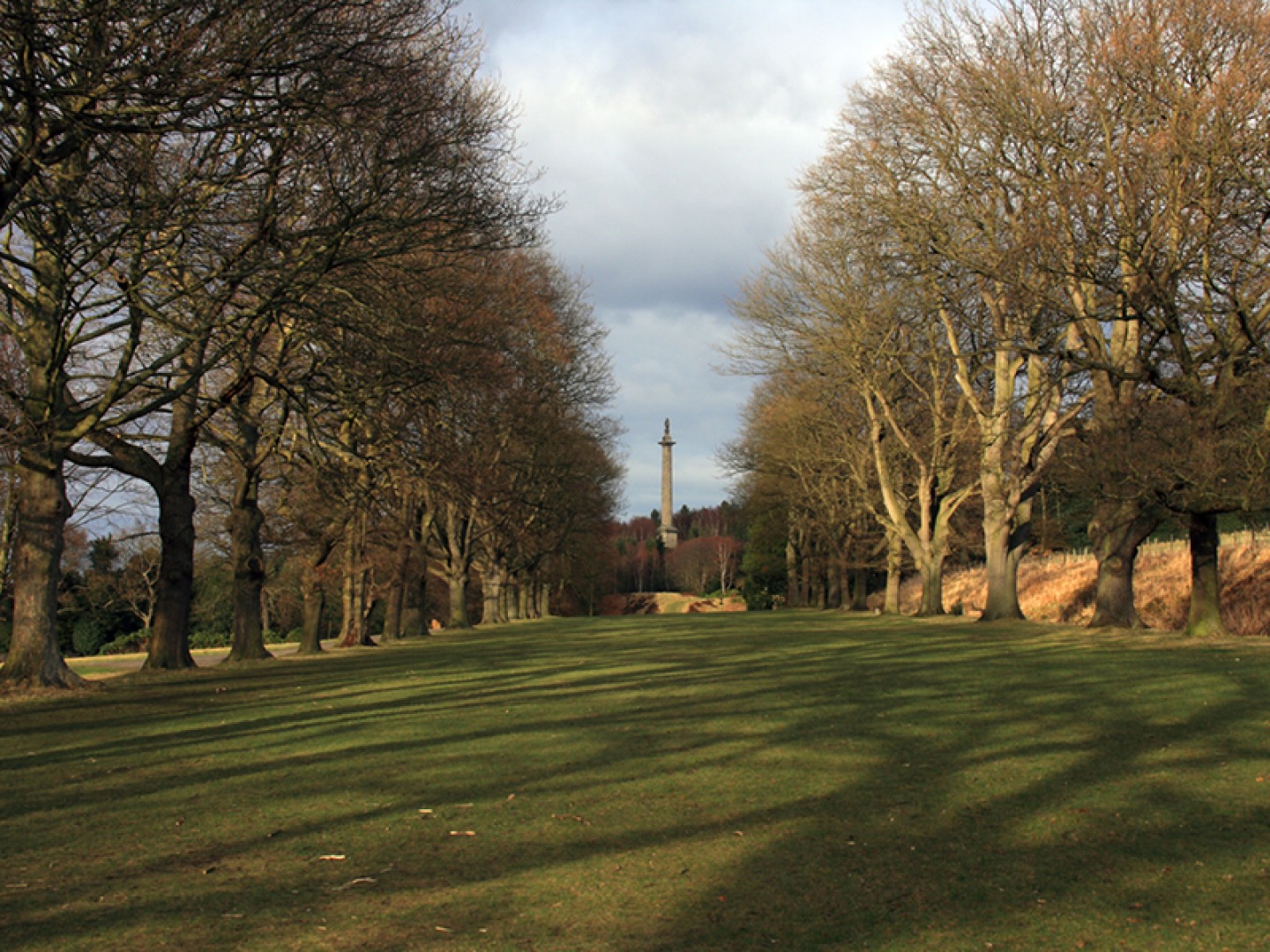 All the architecture at Gibside was designed to impress visitors of the time. Had you been a visitor to the estate in the 18th century you may have been impressed enough with the house to exclaim with delight, as you passed by in your coach, only to be told that you were in fact merely passing the stables. They really are that impressive. You would then have marvelled at the Column to Liberty and the Banqueting House and, for all it is merely now just a shell, Gibside Hall itself must have been a wonder to behold.
Garden lovers need look no further than the magnificent walled garden that has travelled in the opposite direction in time to the hall. That is to say, it has gone from ruin, when the National Trust bought the estate in 1993, to splendour. At one time or another along the journey the walled garden was an overgrown, unused space, home to four goats who worked hard to keep the grass under some sort of control. It was later used as an overspill car park until it was finally transformed into today's haven of apple trees and vegetable plots, used by the local community, and a willow orchard maze. It's an enchanting place to sit and relax in a deck chair, or to engage a gardening volunteer in conversation to pick up a few tips.
Mary Eleanor Bowes, herself, was a keen botanist and commissioned William Patterson, a Scottish plant hunter, to collect exotic plants for her during his travels in South Africa. Indeed, the Grade II-listed orangery, well worth a visit, was her only contribution to the buildings at Gibside.
The orangery is also a good place to start for walkers and nature lovers. Gibside has four downloadable walks to enjoy through its 720 acres of woodland trails. Each one takes a different route around the estate. Make sure to look out for red kites above, otters in the river, and newts in the Lily Pond below and maybe even catch a glimpse of roe deer among the Beech, Sycamore, Yew, Larch, Oak and Horse Chestnut trees.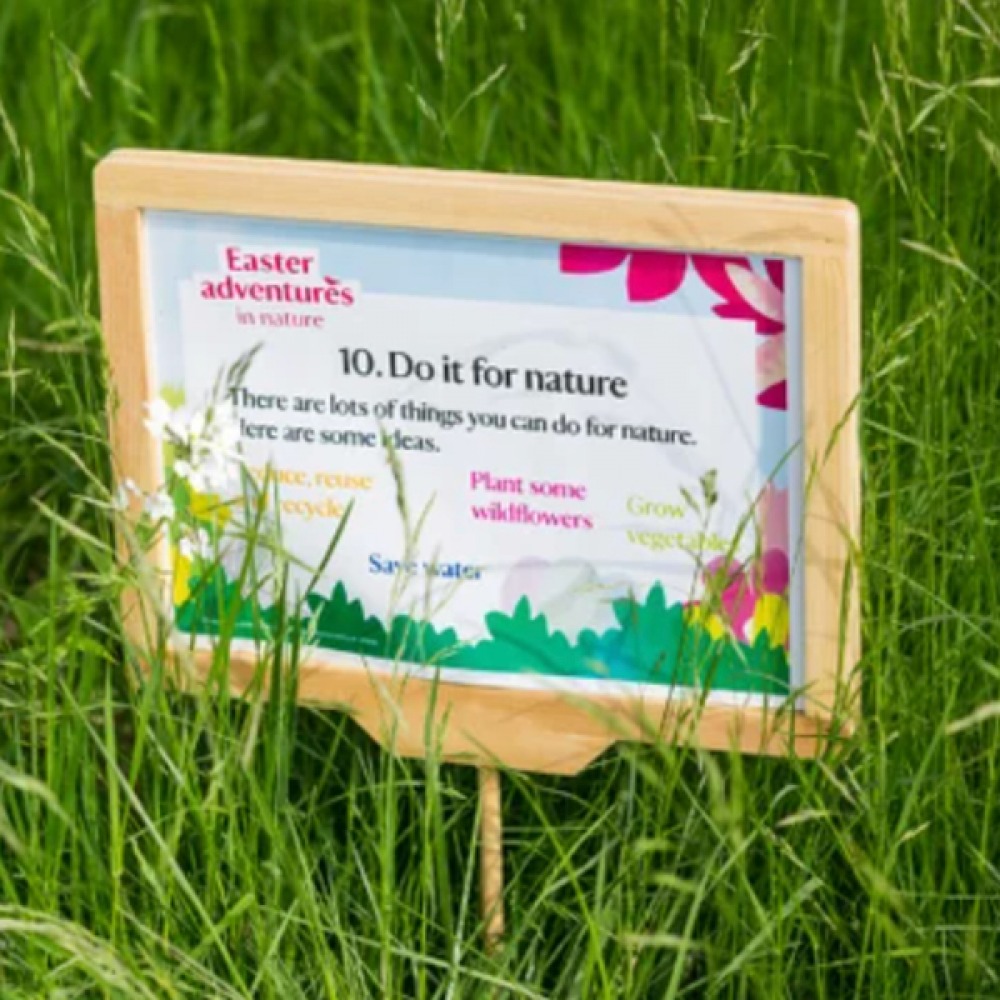 You will also find a range of events available at Gibside, from tracking animal footprints in the snow, to identifying trees, to following a nature trail. Those who enjoy a walk with their dogs will find 15 miles of paths to wander along dotted with frequent water bowl stops.
With Easter on the horizon, Gibside is an absolute must for kids. There are so many different ways for them to burn off their energy and each outdoor activity involves a decent walk just to reach it. The Strawberry Castle play area has a zip wire, a wooden castle to climb and slide down, swings and a sand and water play area. There are plenty of seats both in and out of the shade for parents and grandparents to relax on, as well as a café.
In addition to the Strawberry Castle, kids can enjoy the Low Ropes Challenge, build a den and enjoy the Nature Playscape. All the main paths to these attractions are pram and pushchair friendly. If your little ones have little legs, a pushchair is advisable or you may find yourself having to do a lot of extra carrying. There are even pushchairs available to borrow here if you find yourself struggling. There are always extra events, linked to holidays and half terms, on offer to keep the kids' imaginations fired up, from outdoor adventure puzzles, to special Easter Egg hunts (from 2nd April 2022) , and plenty of picnic tables for those bringing a packed lunch and wanting to make a day of it.
The Market Place café has seating both indoors and out and in the summer you can enjoy a beer and a snack until 9pm or even order a wood-fired pizza whilst enjoying the live music.
Those of you who wish to know more about Gibside and Mary Eleanor Bowes can read all about it in the bestselling book Wedlock by Wendy Moore. There are also history talks here with a guided walk volunteer who will enlighten visitors with many more enthralling tales.
Gibside is a National Trust property. Entry to Gibside is £13 per adult, £6.50 per child (under 5s are free) or a family ticket is £32.50. Parking is free.
The estate has 20 parking spaces for blue badge holders in the main car park. You can be picked up by the mobility vehicle bus, which constantly follows two routes around the estate. You can also arrange to be met and provided with a 'tramper' (powered mobility scooter).