Graeme Hopper – Artist, Blacksmith, Sculptor
From the iconic Men of Steel at the Stadium of Light to a special gift for Prince Charles, sculptor Graeme Hopper has done it all
He downs tools, just for a moment, to reflect on more than two decades of work
Having always been interested in creating, and having what he calls 'artistic tendencies', Graeme became a traditional blacksmith and he's been running his business from his design studio and forge in Crook ever since. He designs and creates customised and always unique pieces; large and small, both functional and sculptural, for interior and exterior locations. From his studio, he has help from his wife Susan (who handles all things admin) and friend and fellow blacksmith Steve.

'I saw an opportunity to take my traditional blacksmithing further and invent new ways of doing things,' Graeme explains, reflecting back to the beginning of his business venture. I wanted to make things faster, bigger, better… and my skills in blacksmithing made it easy to turn pieces into art.'

Today, his metal creations can be seen across the North East, from the Gruffalo in Sedgefield's Hardwick Park and the Millenium bug in Durham's Botanic Gardens to the giant fungi providing a gateway to the same gardens, titled Fungate… geddit? When you look at Graeme's work over the years you can see how his skills have developed, and how much detail goes into his sculptures. It's a lot of hard work.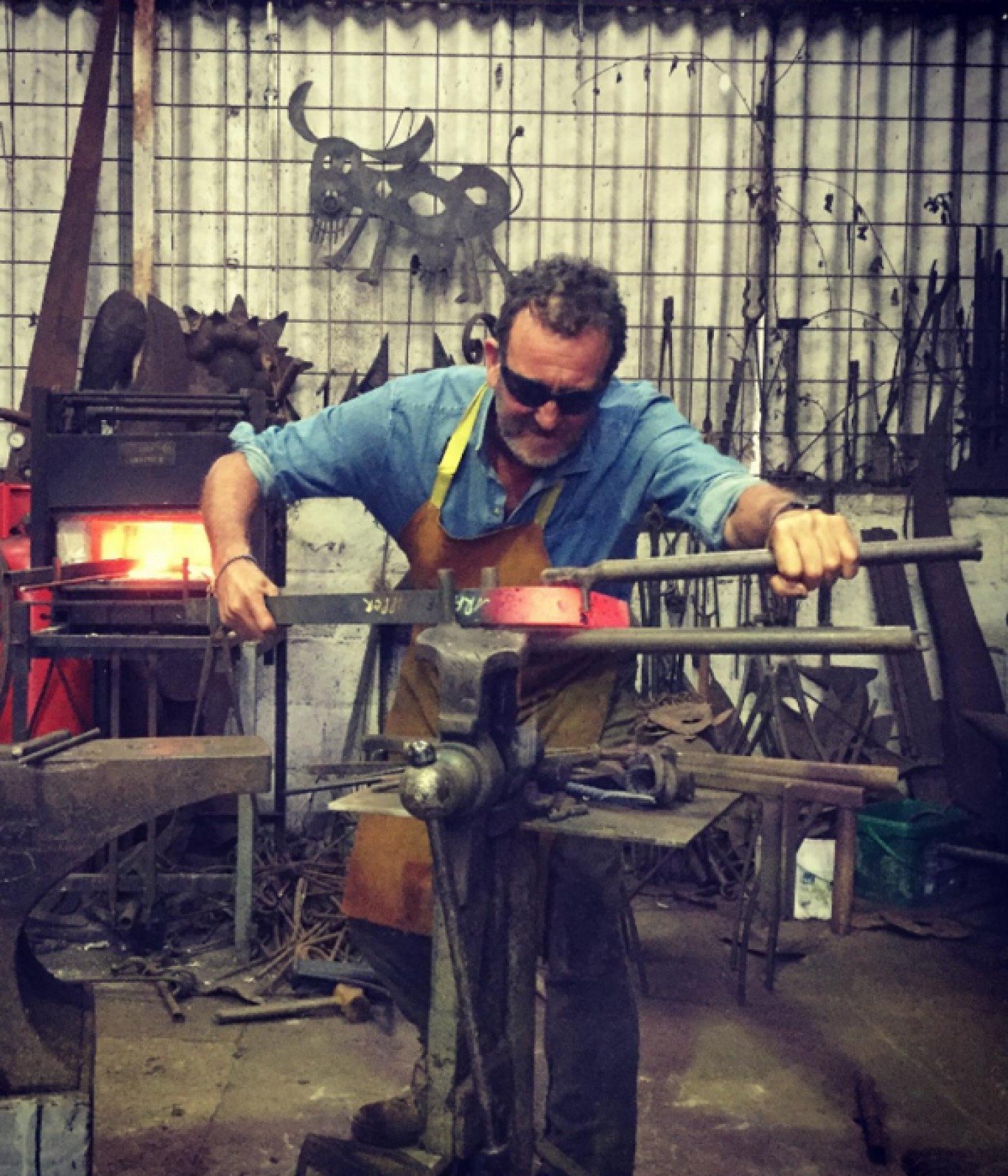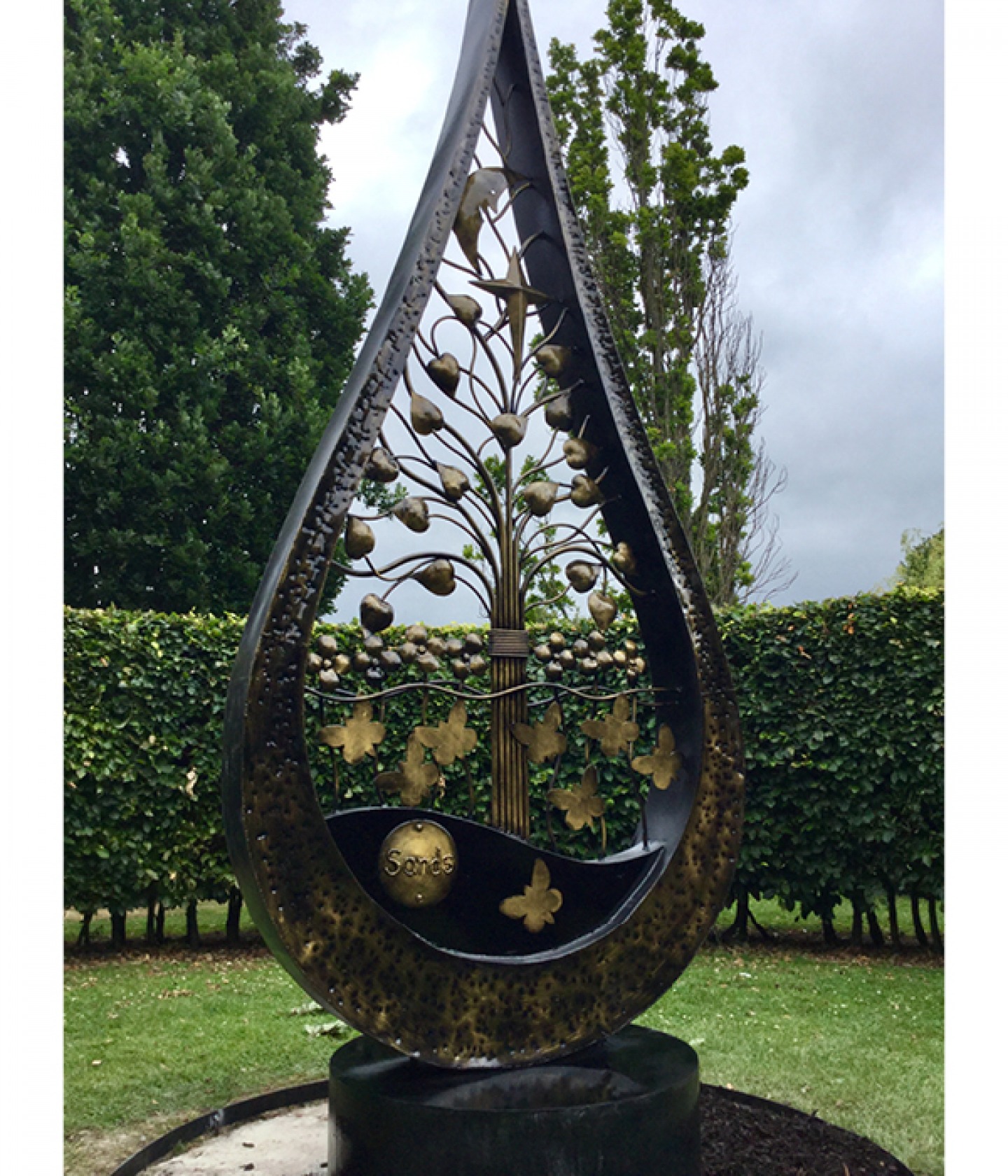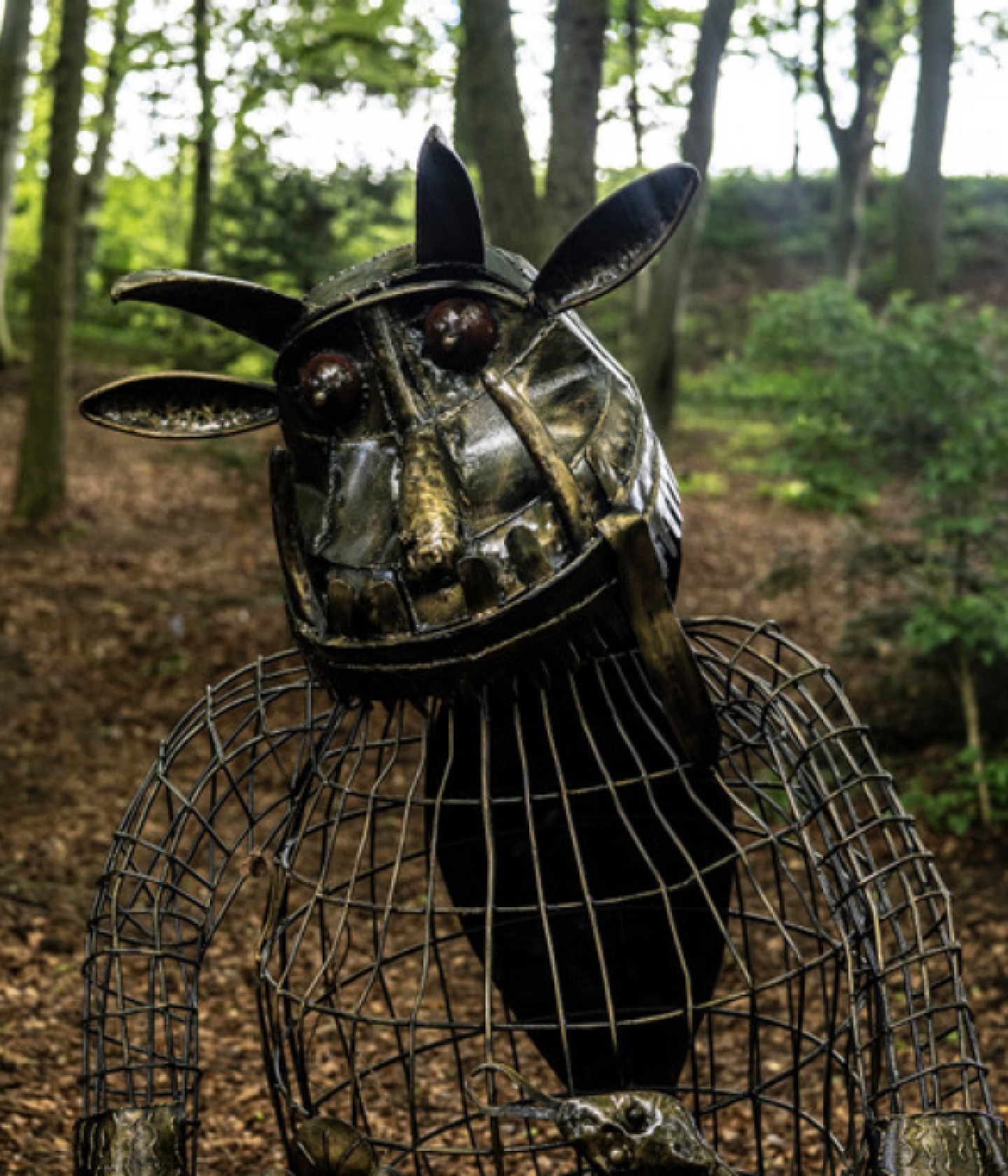 'I wanted to make things faster, bigger, better… and my skills in blacksmithing made it easy to turn pieces into art'
'The initial process would be to see where the piece is going to go,' Graeme says. Often, clients will work with him to discuss exactly what they want and what they would like their piece to represent. 'You're governed by the landscape and surroundings, and most of the pieces are site specific so obviously it needs to be the right size for where it's going to be on display,' Graeme explains. 'We'll do sketches and designs and maybe a model to explain how we want it to look, then get cracking. We'll make it using any technique there is – hot forging, welding, plasma cutting. Those methods might be traditional or modern, and I must admit I lie awake some nights with ideas on how to make pieces great, but quite often there'll be something around you that gives you inspiration and spurs you in a certain direction.'

It seems blacksmithing is having a resurgence in popularity right now. 'Since lockdown, we've been getting two to three calls a week asking if people can come and learn,' Graeme says. 'The television programme Forged in Fire may be what's excited a few people, but there's just something about it.'

If he's working in the workshop, Graeme will arrive at around 8am. 'Normally we'll have our drawings on the floor or the wall and we'll start creating from them,' he explains. 'I try to do the design work in the very early mornings so we can get on with the real graft in the workshop. It's a typical blacksmith forge, it's not a very pleasant process but you get used to it.'

One particular career highlight for Graeme was getting to meet Prince Charles, who took a liking to one of his sculptures. The prince was visiting Middlesbrough's Hemlington Lake and spotted a sculpture made by Graeme, and wanted to know who made it. Graeme was thrilled and decided to make him a present (although he was advised not to). 'I took a chance and I made him a fungus for his garden. I told Charles I made it for him and Camilla and if he didn't like it, he didn't have to take it, but he said he absolutely loved it.' An aide later told Graeme the sculpture is now a part of the Royal Collection.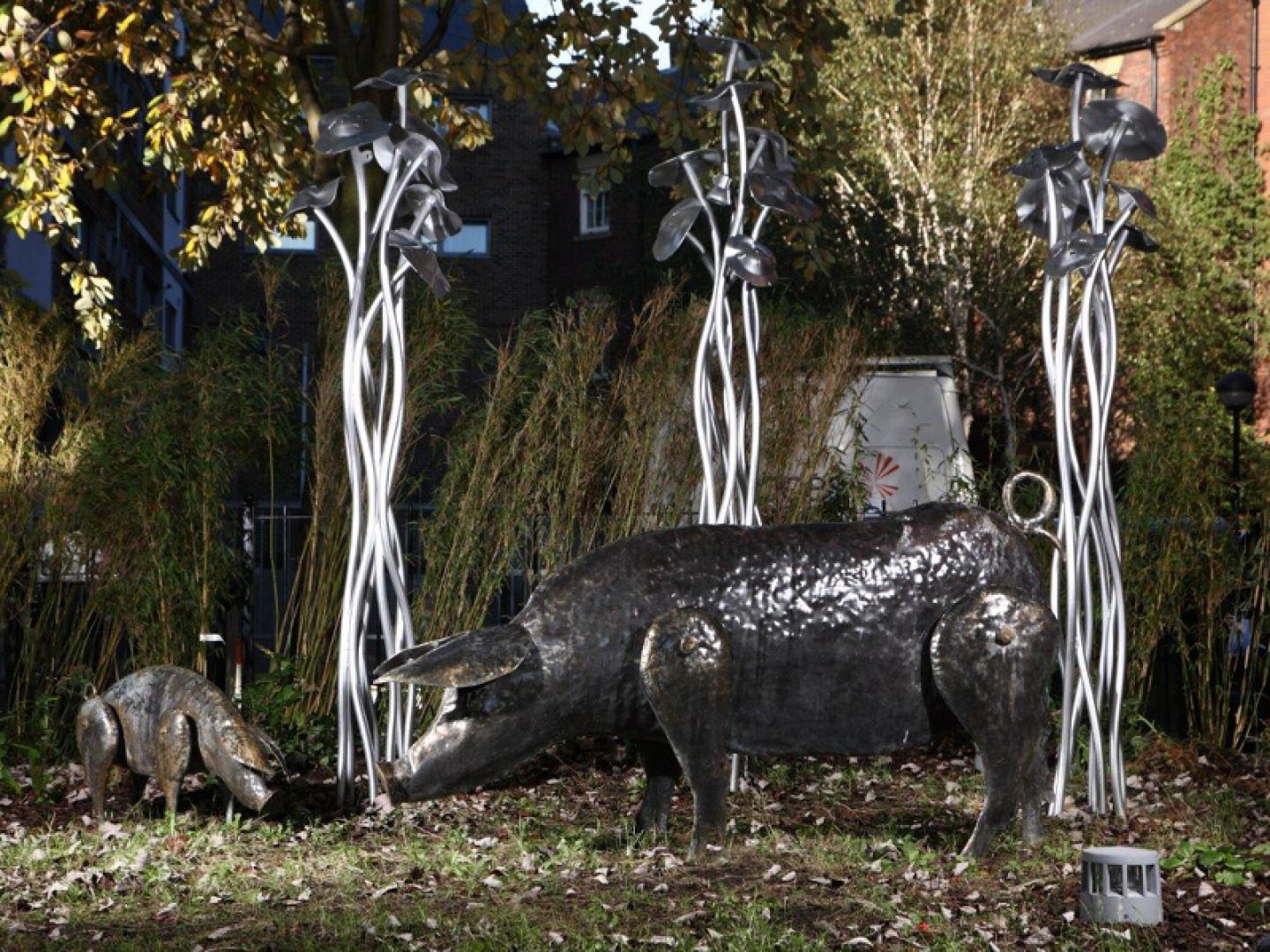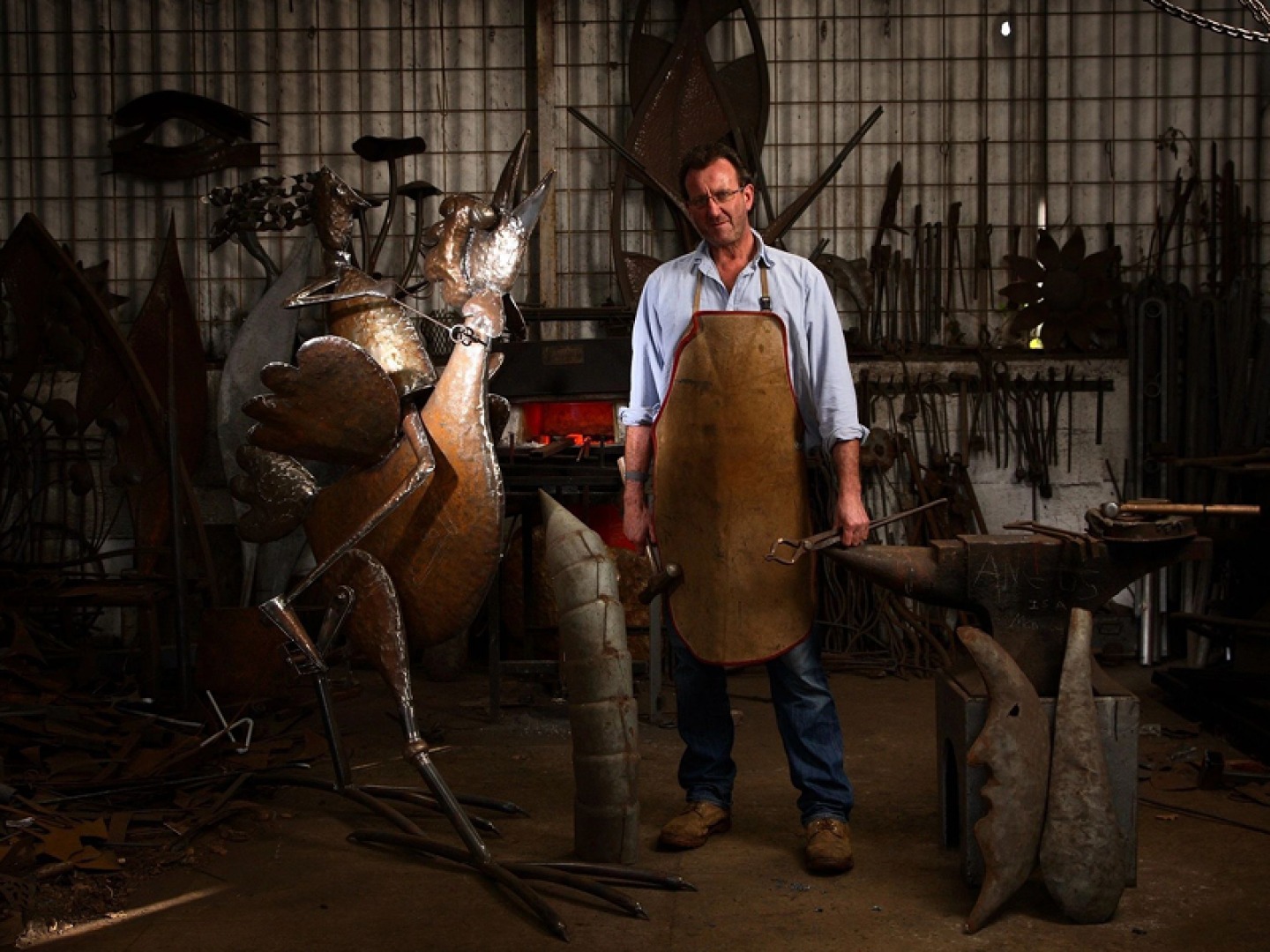 Graeme's passionate about working with people, as his work is ultimately for the community. 'I like to involve local communities,' he says. 'Once they're involved it becomes their piece of art, and they get to live with it.' Just one example is the pig and mushroom sculptures in Newcastle's Crown Valley Gardens. 'We worked with the local community there on that one,' Graeme says. 'They came out to the workshop, visited the forge, and took part in hands-on work.'
Graeme has a background in teaching and uses his skills to encourage children to get creative. Recently, he's been working with pupils from schools including Bill Quay in Gateshead to allow them to let their creativity flow. 'They'll be able to look at sculptures, then they'll be shown the blacksmithing process and be able to take part safely. It really opens their eyes and gives them a proper hands-on experience. We do a lot of drawing when producing ideas and if the job permits it, it's nice to incorporate some of their designs into future pieces.'


'I like to involve local communities. Once they're involved it becomes their piece of art, and they get to live with it'
Passing his skills on to potential future blacksmiths, Graeme describes his job as a leveller. 'When I was young we had coal fires and you'd bend the poker when you got it hot,' he recalls. 'Kids today haven't seen that sort of thing but they can really experience it here.'

His hard work doesn't stop there. Graeme is currently working on a new sculpture to be sited at a roundabout in Chester-le Street to tell a tale of of the town's past – everything from Lindisfarne Gospels to the cricket field. 'You'll see it as soon as you leave the A1,' Graeme explains. 'We're lucky to have so much work across the region. We've got quite a bit of work in Riverside Park in Chester-le-Street already and we're making another sculpture for there. I know that I'm lucky to really enjoy what I do.'

To see more of Graeme's work visit graemehopper.co.uk