How and Where to Recycle Your Christmas Tree in the North East and Yorkshire
Whether you have an artificial tree or a fresh one from a farm, there are a variety of ways to dispose of your Christmas tree at the end of the festive season
So you've successfully made it to Twelfth Night and now your tree's starting to look a little worse for wear, what's the best way to get rid of it?
Real Christmas trees are always the best and greenest option, however if you have opted for an artificial tree (while they can't be recycled because of the materials they are made from) there are still things you can do. The first is to try to reuse the same one each year – even if you're bored of the way it looks or just want to try something new, think do you really need a new tree? If you do decide you no longer want your tree but it's still in good condition, consider donating it to a charity shop to be reused by another family.

For a fresh tree, there are a lot more options. From mulching the needles to chopping the tree with secateurs and making wood chip compost, there are plenty of ways to make use of your old tree in your own garden. However, even if you're lucky enough to have a wood burning fire in your house, never burn dried out Christmas tree as they are extremely flammable and can quickly become out of control.

Trees felled this year can also be taken to your local council's Christmas tree recycling scheme. This involves local drop-off points or collections, and the trees are normally chipped and used as compost. Unfortunately, as Christmas trees are usually a non-native species, the Woodland Trust does not accept them as donations – even more reason to buy a British grown tree next year – however another option is to take it to the garden waste section of the tip or to get in touch with local charities who will collect your tree for a small donation.

If your tree's roots are still intact then it is possible to replant it. For those who bought a potted tree, simply replant it into a larger pot, pop it outside in your garden and watch it grow in time for next Christmas. If you don't have a garden, there are plenty of Christmas farms who will accept trees with roots and replant them for you to come and collect next year and there are even places to rent trees nowadays so they're sure to want you to return your tree to them.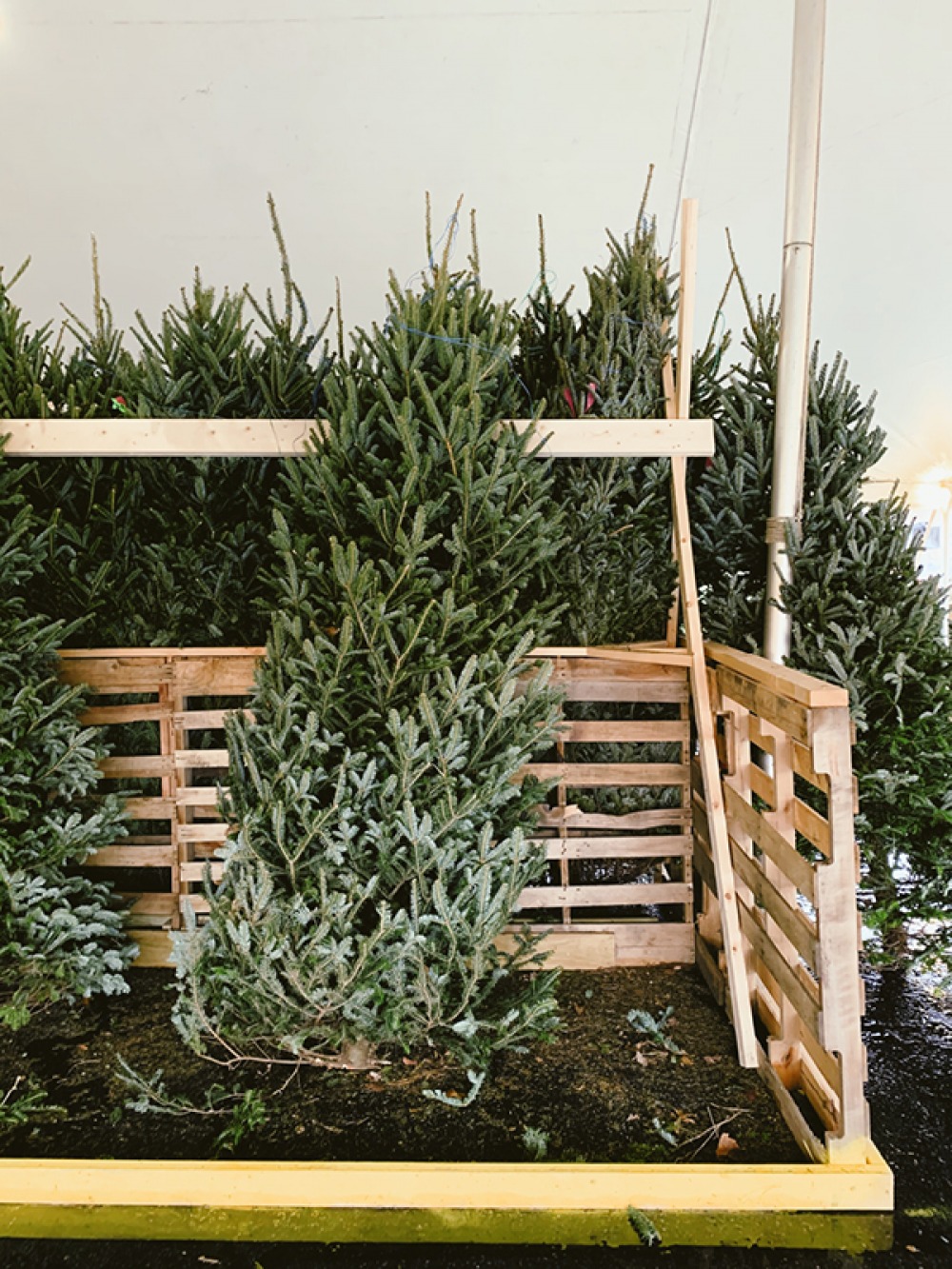 Here are 10 places accepting or collecting trees in the North East and Yorkshire:
Teesside Hospice
Friday 13th–Monday 16th January
Go green and support a local charity this festive season by registering your tree to be collected through Teesside Hospice. Those with an eligible postcode must register by the 8th January and once collected your tree will be chipped and recycled to be used within local parks.
Bluebell Wood Children's Hospice
Thursday 5th–Tuesday 17th January
With a selection of collection partners, Bluebell Wood Children's Hospice collect thousands of Christmas trees each year which are chipped to help grow new saplings, donated to forest schools, or given to the animals at Yorkshire Wildlife Park to play with.
Household Waste Recycling Centres
Christmas tree recycling points are located at most Household Recycling Centres so simply check online where your nearest location is and when they will be open. Here trees will often be made into chippings which can be used as mulch in gardens, just make sure to remove all lights, tinsel and decorations.
St Oswald's Hospice
Monday 9th–20th January
Save yourself the hassle of a trip to the tip, be kind to the planet and help raise money for a good cause, what could be better? St Oswald's Hospice will collect your tree and recycle it, just fill out the form on their website to secure your slot.
Durham County Council
Tuesday 13th December–Friday 6th January
For those who live in Durham, the county council will collect your tree direct from your house. When you book your collection they will tell you the week in which they will come, then just leave it in your front garden or driveway so they can access it. Trees over 10 feet must be cut into a manageable size.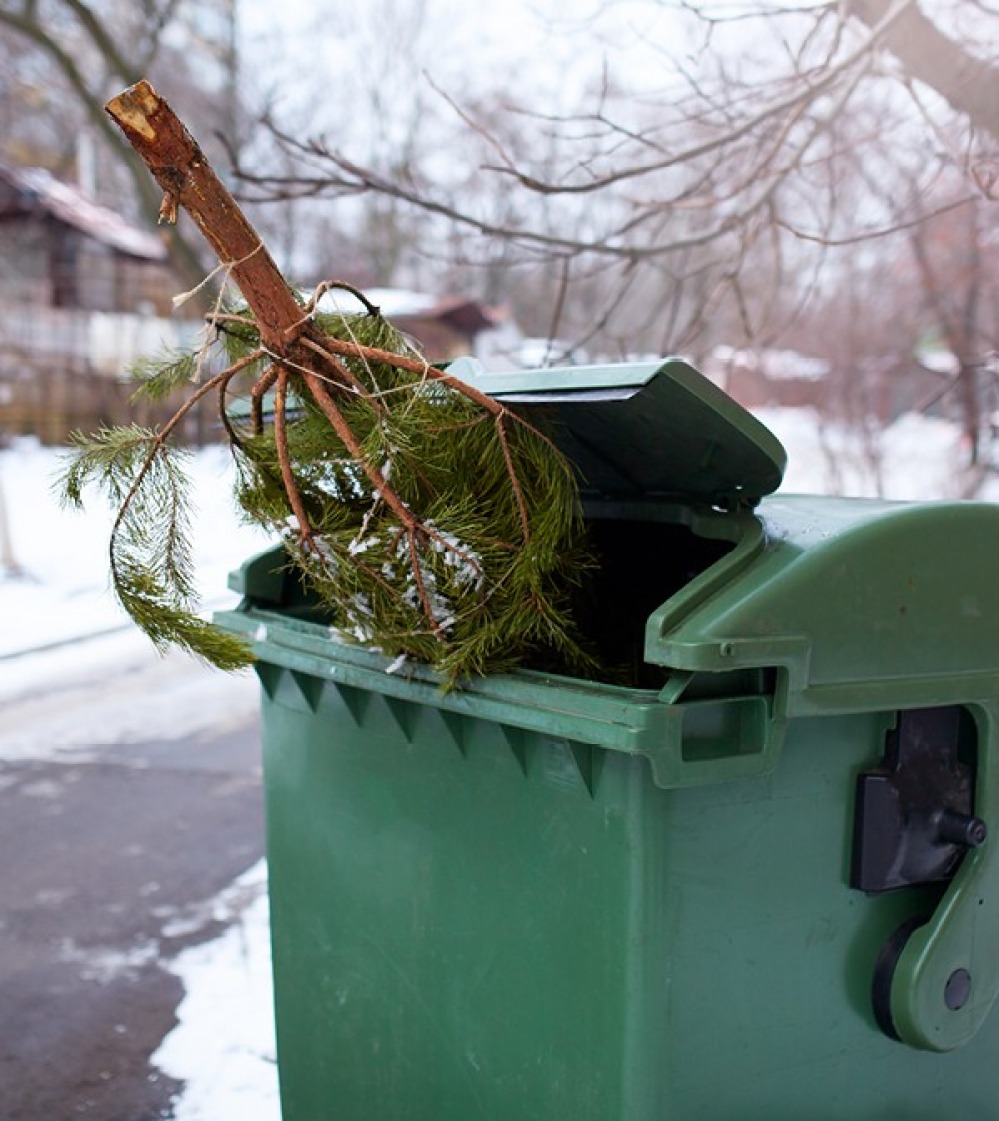 Wakefield Hospice
Saturday 7th–Sunday 15th January
For a donation of £15, Wakefield Hospice will take the hassle out of your Christmas clean up. Your tree will be collected from outside your property, and taken to Woolley Christmas Tree Farm where it will be chipped and the chippings are then used to help grow new trees for future Christmases.
Wilde Farm
Date organised on arrival
If you've bought your tree from Wilde Farm, they will come back and collect your tree in the New Year – no mess or stress! They then feed the trees to their rare breed goats and sheep who nibble off all the needles and bark, and the remaining wood is chipped for animal enclosures while thicker trunks are seasoned for logs.
Rooted, Todmorden
Monday 2nd–Tuesday 3rd January
For those who chose the sustainable option of renting a Christmas tree from Rooted this year, they will come back at the beginning of January to collect it free of charge. The trees are then replanted in Rooted's field ready to be used again in next year's celebrations.
Ripponden Christmas Tree Farm
Tuesday 3rd–Friday 13th January
Priced according to postcode and size of tree, Ripponden Christmas Tree Farm offer a local recycling collection service. Simply make sure your tree is outside of your property by 9am on the chosen date and they will do all of the hard work for you.
East Riding of Yorkshire Council
Bin collection days
Throughout the East Riding of Yorkshire, real Christmas trees without decorations can be placed next to brown bins for collection during January. If your tree is above five feet just make sure to cut it down so that it can fit into the collection vehicle.