How the BBC's Small Indie Fund is Boosting TV Production in the North East
Six North East companies have been selected to receive support from the BBC's £1 million Small Indie Fund. We find out what this huge boost for TV production in our region means to them
The fund was launched in 2020 to support the development of small independent production companies with turnovers below £10 million. Each company will receive financial support and a BBC commissioning editor as a mentor to support their business's growth.
Female-led production company Candle & Bell is based in Gateshead. They'll be using the fund to work on new comedy TV shows that champion northern talent. 'We've been long-listed for a BAFTA and for the British Independent Film Awards,' says managing director Maria Caruana Galizia.

'We have a number of feature films in development. We're working with a talented guy from Newcastle called Benjamin Bee on a project called Marwell. We also have another feature film which is at financing stage and was developed with the Torino ScriptLab called Soon We Will All Be History Here.'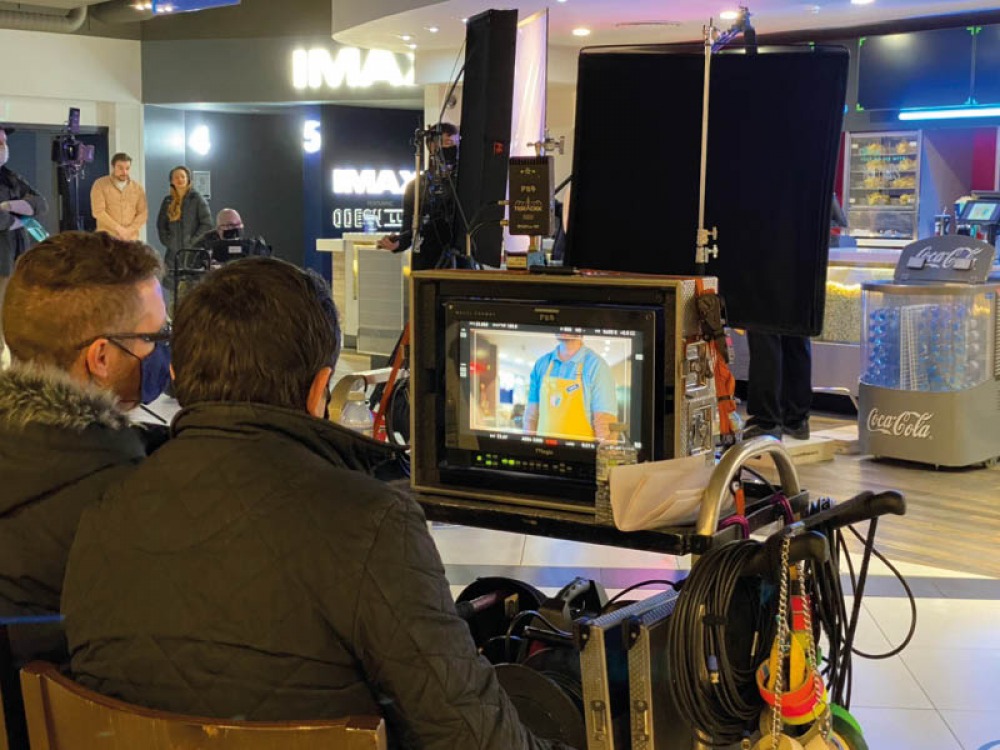 The film and TV industries are difficult to crack, as Maria explains. 'For us, it's been 10 years of pushing to get projects funded and pushing to get great ideas on the desks with commissioners. It didn't matter if there wasn't any money because we just kept going because we believe in the work we're producing. [The fund] feels like a bit of recognition for what Candle & Bell has achieved over the decade. It's really exciting because there are so many talented writers and performers who we want to work with but haven't been able to in the past. Now there's an open door and we can focus on developing these ideas and giving them the best chance to get onto television. There are lots of great comedic voices in the North East and the film crews are some of the best that you can work with in the industry. People really work hard here, and it's a really great place to live and work.'

Sea & Sky Productions are an emerging company based in Hartlepool who are currently co-developing TV comedy with Hat Trick Productions. They set up in early 2020, just before the first lockdown. 'Since then, we've made a feature film, two BFI short films and done quite a lot of development with unscripted content,' says managing director Adam Boabda. 'We know that there's a lot of money up here in the North East from the BBC and a lot of money is being spent on unscripted work, and we want a bite of that.'
They have received their funding for daytime programming. 'Daytime running means it could be repeated formats, documentaries, drama, or we could even work on gameshows and quizzes if we wanted to. Daytime programming is very varied but what we want is a returnable format – something that they'll commission 30 episodes of every year, that will enable this company to be able to grow.
'I travel all over the world with film production and development but I don't need to be in London or Manchester – we've got everything we need up here. We've got brilliant locations and brilliant stories to tell, factual or scripted, and with all the developments that are happening, especially with the Northern Studios and the production village I'm in prime position to take advantage of that.'

MCC Media is an award-winning children's and family production company based in Sunderland. They've been producing shows for Cbeebies, CBBC and Viacom Kids, as well as other broadcasters for the past 15 years.

'Some of our highlights have been following the migration of whales for an eco-project in Tonga, spending the night in the Arctic Circle trying to find the Northern Lights, seeing a teenage boy receive a new heart and following the journey, seeing his new heart beating, and even tracking down wolves in Portugal and chasing down Cowboys in Arizona,' says director Paul McCoy. 'This a great opportunity to further cement our growing relation with the BBC moving forward. This support is crucial as it helps navigate your ideas in the right way. As a production company you want to create shows that are on their agenda. It's pointless trying to create shows that don't have an outlet to grow.
'There are lots of great comedic voices in the
North East and the film crews are some of the best
that you can work with in the industry. People really work
hard here, and it's a really great place to live and work'
'We are already in active development on two new shows that should be in production in the summer. Plus, our post-production side is going through a massive reshape in spring to help cope with the increase in workload.'

Schnoobert Productions is a scripted comedy production company based in Newcastle headed up by TV executive and popular comedian Jason Cook. He has been in stand-up for two decades and in television for 11 years. 'There's so much talent up here that is unrecognised so I wanted to set up a company to drive that forward and create something for us up here,' he says.

'It's great working with fantastic people like director Ed Bye, who's worked on Red Dwarf and Absolutely Fabulous. I love being able to give people opportunities like that, to learn from the best in the business (not me – the people that I know!).'

Schnoobert's new Writer's Rooms are upskilling our next generation of writers. 'We wanted to show those who are less experienced what it is,' Jason explains. 'You can't just learn writing, you've got to try it so it's about giving people the opportunity to do that. There's much more opportunity because of streamers like Netflix, Disney+ and Amazon Prime. They are creating more and more opportunities, not just in series but in film. There's never been more slots to be filled with scripts, ideas and shows. The thing that's been overlooked, I think, is the voices of the North and the sense of humour of the North. We have something that isn't represented all the time, which is loving, sarcastic, crushing, uplifting and quite surreal, which I tend not to see with other shows.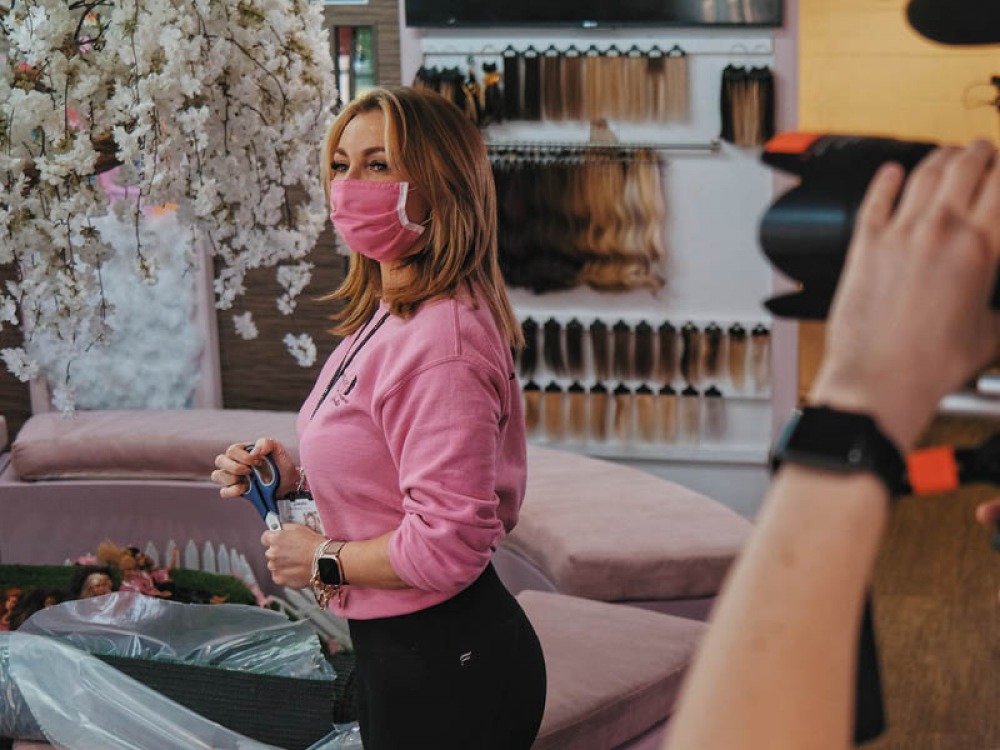 'If we can pay people to develop scripts, that validation and encouragement spurs people on to work harder and do more – that's exactly what it did for me. Shows only grow from the ground up. We are the ones who are on the ground, finding the talent and nurturing it, because the bigger companies don't have the time and resources to do that. We're co-producing a couple of big shows and the money we make from that goes straight back into a development fund that we're going to be using exclusively for the North East.'

Middlechild are an unscripted production company with a base in Newcastle. 'We moved up to Newcastle after getting a BBC Daytime commission called Northern Justice which was 10 episodes following a whole host of different lawyers from the North East telling us how they stepped in to help ordinary people who are facing extraordinary times in their lives,' explains creative director Andrew Eastel.

'The last year has been really quite exciting for us. There's a lot of off-screen talent who we are already enjoying working with. Any more commissions that we get, for BBC Daytime for example, we'll absolutely continue to make out of our Newcastle office. But to get those commissions you have to come up with ideas. The money we get through the Small Indie Fund means we can actually employ someone who is dedicated to trying to get shows commissioned that would be made in the North East, employing people from the region.'

Andrew has most enjoyed meeting young, new talent in the North East. 'Some of the people we've been working with are some of the best people I've worked with in a long time,' he says. 'I'm now looking to produce a Channel 5 series partly in the North East because I want someone I'm working with at the moment to be a part of that.'

Last but not least, Twenty Six 03 is an unscripted production company based in Gateshead. You might know them best for being the producers of the BBC series Angels of the North. The company was founded in 2015, but relocated to Gateshead in 2020 from the South when producing that series.

'We were very proud to win an RTS award for Angels because we really felt that that was a seal of approval from the local community in terms of accepting us and understanding that we are a Gateshead-based company. We just completed a show for the BBC called 24/7 Pet Hospital [read more about that at livingnorth.com], and we've just made a show for Discovery+ called Inside the Heist, which was exciting because we were filming everywhere from Poland to Sweden to Belgium to Argentina and Los Angeles.'

The fund will allow Twenty Six 03 to continue to employ their development team. 'They're really starting to grow and mature as development professionals, but development needs funding,' says Duncan. 'Really what the Small Indie Fund helps us to do is maintain our development team here which not only keeps those people in employment but it creates a pipeline of projects that creates employment for bigger production teams. We're 100 percent independent. We're not owned by a bigger group. That's why the Small Indie Fund is crucial for companies like ours. Our definition of success would be to no longer qualify for the Small Indie Fund.'

'Our big ambitions are to be able to make shows here in Gateshead that aren't just about people who are in the North East,' adds Antonia Hurford-Jones managing director of Twenty Six 03. 'We want to make global programs from our base here. There are very talented people in the North East who can make that happen.'
Find out more about each production company via their individual websites: candleandbell.com, seaandskypictures.co.uk, mccmedia.co.uk, schnoobert.co.uk, middlechild.tv and twentysix03.com.