How Capturing Our Coast is Helping to Protect Marine Life in Yorkshire (and How You Can Get Involved)
Volunteers are being transformed into marine biology experts in an exciting project that will gather vital information about the plants and animals that inhabit the Yorkshire coastline
Whether it's on the golden sands of Runswick Bay, or the bustling beach at Scarborough, one of the most enjoyable ways to enjoy a day by the sea is exploring the shoreline and rockpools.

And whilst nothing beats the excitement of spotting signs of life below the water, how many times have you wondered if that really fast prawn thingy is actually a prawn? Or what exactly that strange squidgy splodge on that rock is?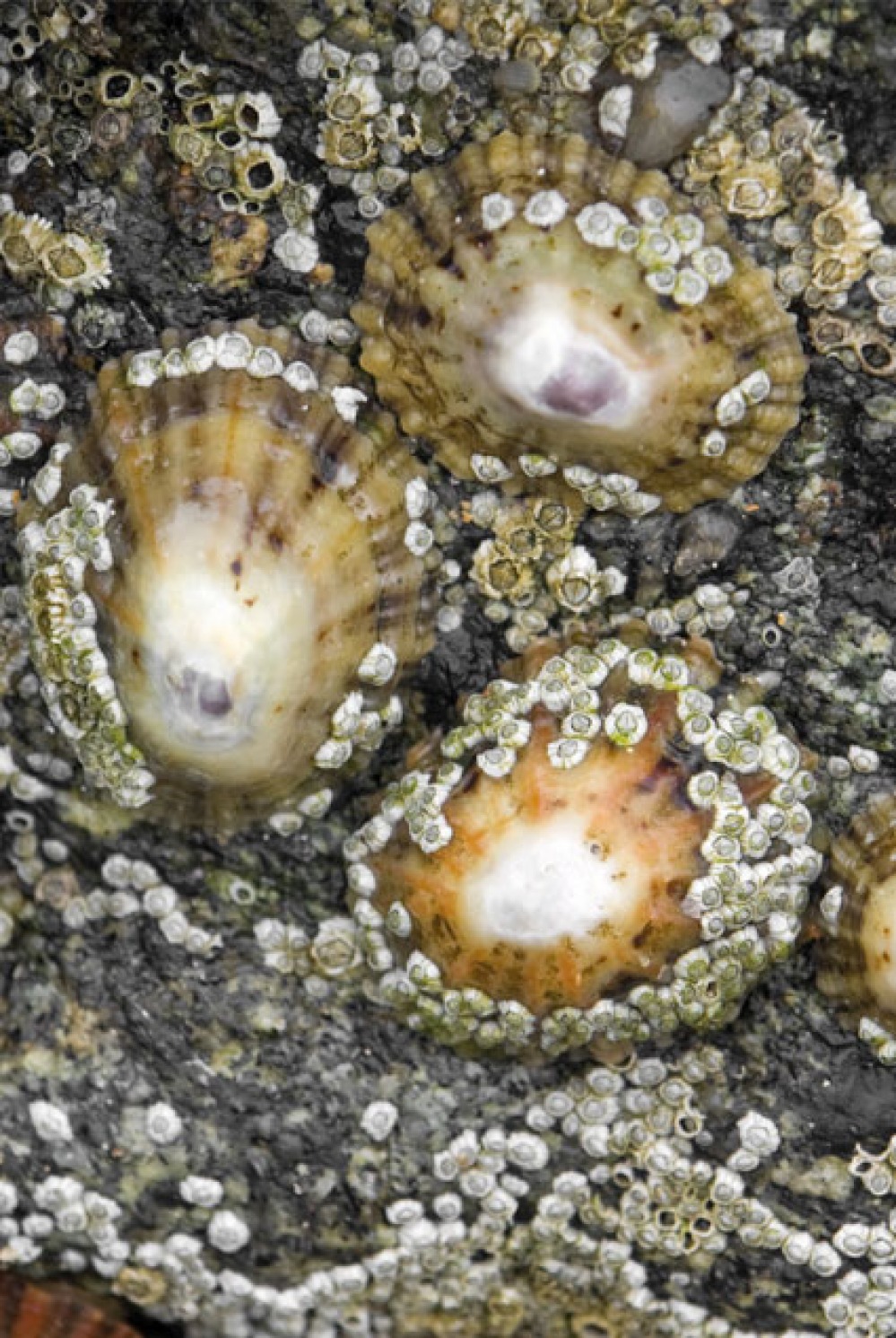 The good news is you don't need a degree in marine biology to find out, at least not if you take part in Capturing Our Coast (CoCoast), a three-year project that launched in January.
Utilising an army of volunteers, CoCoast aims to survey the whole of Britain's coastline and build detailed distribution maps of marine species, which will be used to explore a range of issues, such as how climate change and other human impact is affecting our seas. In short, it's rockpooling with purpose.
This ambitious project involves seven 'hubs' – universities and marine institutes based in Hull, Newcastle, Portsmouth, Plymouth, Ross-on-Wye, Bangor and Oban – each responsible for a specific stretch of coastline; the Yorkshire hub is Hull University's campus in Scarborough, which looks after a 120-mile stretch of coastline from the Tees to the Humber, as well as parts of Lincolnshire and Norfolk.
The cornerstone of the CoCoast project is a concept called 'citizen science', an approach that sees scientists working together with volunteers; similar approaches can be seen in the likes of the Big Butterfly Count, and the Great British Bee Count.
It's not a cunning ploy by lazy scientists to get people to do the hard work for them, far from it. Rather it's a great way for scientists to engage with the general public, whilst at the same time giving them a better understanding of the plants and wildlife indigenous to their area.
'CoCoast is very much about igniting the passion of the public to explore what's on their doorstep', explains Marine Biologist Dr Nicky Dobson, Project Officer for the Yorkshire hub.
'Many of our volunteers regularly visit the coast, with their families, or to walk the dog, but it's surprising how many of them have observed species they never knew existed. People might just see seaweed, for example, but if you look carefully there are actually lots of different types.'

The fact is, a project such as CoCoast simply couldn't happen without volunteers. Because scientists tend to study one particular species in a certain region (Nicky studied eye morphology in tropical shrimps) or focus on a very limited brief across a wider area, there are still plenty of gaps in knowledge.
And what scientists don't have is a comprehensive distribution map of marine species around Britain's coast. 'With the help of volunteers, we can collect a lot more information, which will help provide the baseline data we need to answer a number of questions about the species that inhabit our coastline', says Nicky.
To this end, volunteers who participate in the CoCoast project will be given a crash course in marine biology, transforming them into experts in marine species identification and making fast prawn thingies and strange squidgy splodges a thing of the past. Well, almost.
Of course, you won't know every species living on our coast after only a day of training, but you will be able to identify at least eight of CoCoast's 64 target species, a range of seaweeds and marine invertebrates that includes shore crabs, worms and barnacles.
The volunteers are invited to choose a Species Package, which contains eight of the 64 target species that they will focus on during their survey. The idea is that by focusing on a small number of species, volunteers become confident, independent experts in specialised species identification.
'Volunteers who participate in the CoCoast project will be given a crash course in marine biology'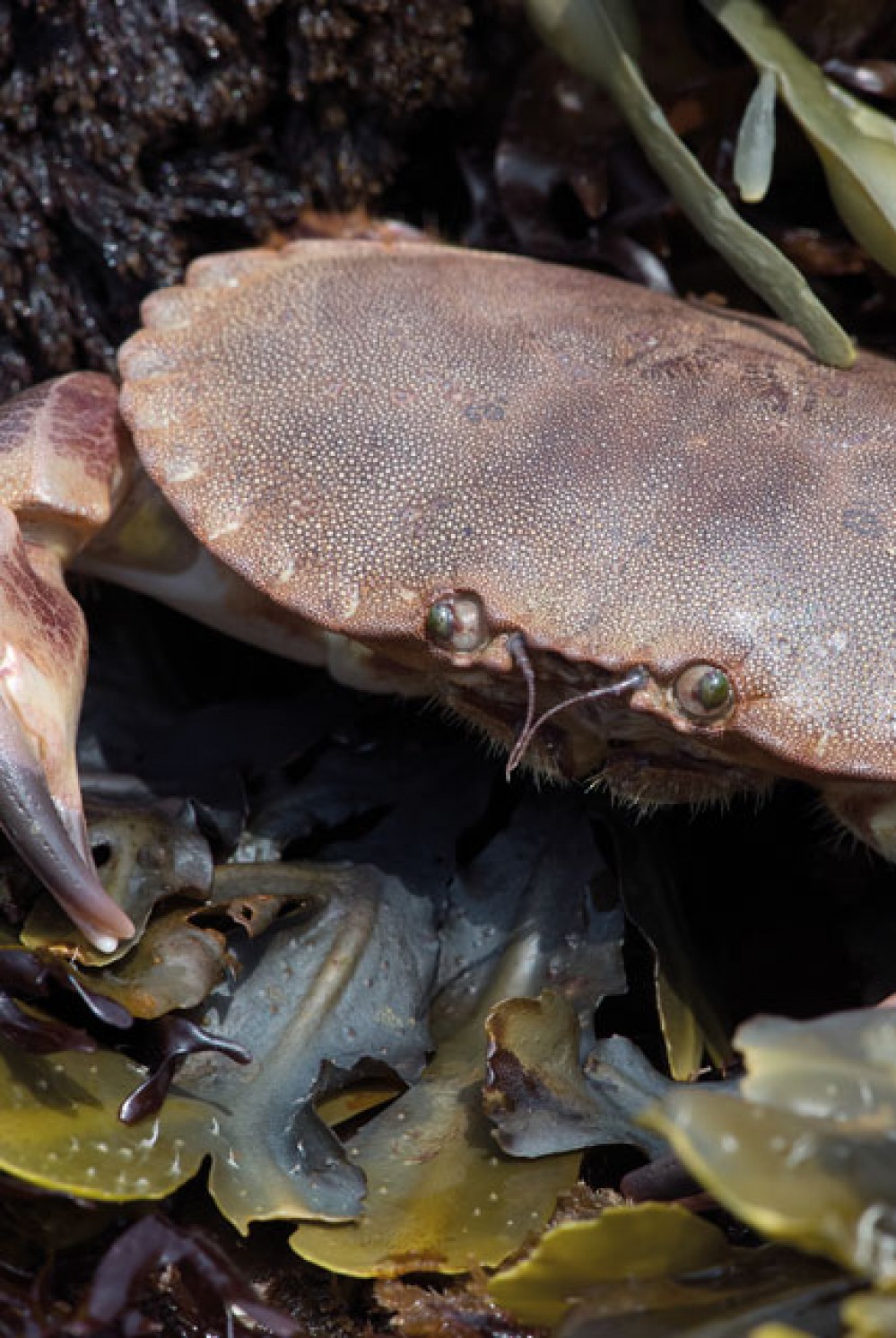 They will also learn how to sample their chosen area of coastline by running a transect survey using a half-metre square quadrat, which is a fancy term for a metal frame. 'We give the volunteers plenty of opportunity to practise on the training day; we don't expect them to have a scientific background', says Nicky.
The 64 species targeted by CoCoast also include a selection of common, rare and invasive species, alongside those which have been chosen to help answer specific questions about the effects of things like climate change. 'Yorkshire has a very distinct biogeographical boundary, where the warmer southern waters meet colder northern waters,' Nicky explains.
'Certain species prefer these cooler temperatures, such as Alaria esculenta or Badderlocks (a type of seaweed) and the white tortoiseshell limpet. If the sea temperature increases, the distribution of these species is likely to decrease as they retreat further north into colder waters.'
CoCoast is also targeting a number of less common species, and volunteers are also encouraged to look out for interesting and unusual species that are not in their Species Packages. 'We've already had 60 surveys in, and we've had some interesting finds. For example, a husband and wife team discovered around 40 sea hares (a type of sea slug) on a small area of coastline in Filey', says Nicky. 'Sea hares appear sporadically, in large numbers one year and hardly at all another – clearly this is a good year.'
Between April and October, CoCoast also runs a series of monthly Bioblitz events, when volunteers and scientists visit one particular area and record everything they find on the day, which provide excellent opportunities to discover something out of the ordinary.
The most important use for the data collected by these budding marine biologists, however, will be to create detailed distribution maps of the marine species on our coastline.
This information will allow scientists to explore issues such as how climate change and other human impact is affecting marine environments, whether or not current conservation policies are effective, and to observe the impact of invasive species.
There are also other projects within CoCoast volunteers are welcome to take part in. 'One of these is looking at wader birds; what types of birds there are, what part of the shore they are using and what species they are eating', explains Nicky. Another is looking the types of marine invertebrates found in the holdfasts (root systems) of kelp.'
The CoCoast project runs until October 2018, by which time it is hoped that there will be 3,000 volunteers across the UK, 450 of them in Yorkshire. The project has only been running for six months and they have already recruited 118 in Yorkshire. They do need more volunteers; all they ask is that you're over 18, have an interest in the coastline and bags of enthusiasm.

It's difficult to find a reason not to get involved in the project. Not only will it provide an exciting opportunity to explore the stunning Yorkshire coastline, it will also teach you about its biodiversity. Maybe you still won't be able to identify all of those odd hopping creatures and bizarre hairy things you find under the rocks, but you will be able to say you played your part in finding out more about them for the next generation, who will hopefully have more of a clue.
capturingourcoast.co.uk