How an Ice Sculpture Trail at Woodhorn Museum is Tackling Climate Change
Ice sculptures depicting animals impacted by climate change will go on display at Woodhorn Museum in Northumberland in January 2023
Coal and Ice, a brand new ice trail around Woodhorn Museum (on 5th and 6th January), will shine a light on the impact of climate change on animals from across the world and encourage children and families to consider how they can reduce their carbon footprint in 2023. Rowan Brown, chief executive of Museums Northumberland, tells us what we can expect from the trail.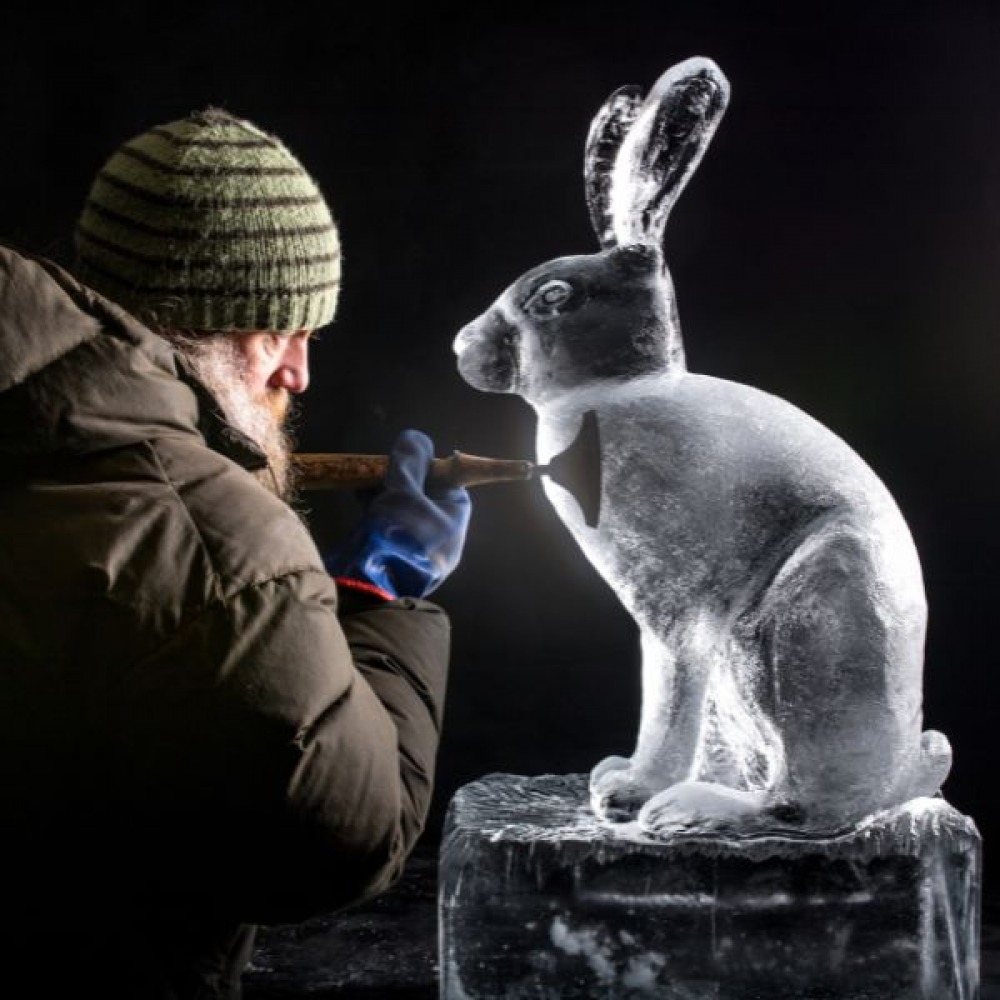 Tell me about Coal and Ice.
For two days in January, Woodhorn Museum is going to be home to an amazing family-friendly ice trail, which has been developed with artists and sculptors from the talented company, Sand In Your Eye.
Each ice sculpture will depict an animal that has been impacted by climate change, including a polar bear and snow leopard, as well as species closer to home. We'll also have an impressive ice bridge, featuring climate pledges from local school children and from visitors to the museum frozen into the ice blocks.
As well as being a fun experience for the families to enjoy after Christmas, there's an important message around the climate crisis and the impact climate change is having on animal habitats around the world.
How have children from across Northumberland been involved in this?
To help raise awareness of climate change and how it affects the natural world, we've been working with schools across the county to select which animals will be carved out of ice for the trail. Students have been learning about endangered species and how animal habitats are changing because of climate change. Together, they have selected some of the animals to feature on the ice trail.
Many of the children have also written climate pledges, outlining what they will do to care for the environment. Visitors to the ice trail will see the pledges frozen into a large ice bridge at Woodhorn Museum.
How do you hope the sculptures shine a light on the impact of climate change on animals from across the world?
We're all becoming more aware about the effects of climate change on animal habitats. By showcasing some of the animal species already impacted by climate change, we hope to inspire people to take action, in whatever way they can, to protect and preserve our natural world. The eventual melting of the ice sculptures is a poignant reminder that if we don't take action now, we could lose some of these animals forever.

Why is this so important right now?
The recent COP27 climate summit in Egypt reinforced the urgency with which we need to respond to global warming. The Secretary General of the UN, António Guterres, is quoted as saying a 'giant leap' on climate ambition is still needed and the planet is still 'in the emergency room'.
Governments and businesses from all over the world have pledged to reduce carbon emissions and become net zero, which is definitely a step in the right direction. But there's an important role for local communities to play as well, and we hope Coal and Ice inspires people to play their part in protecting the planet for future generations.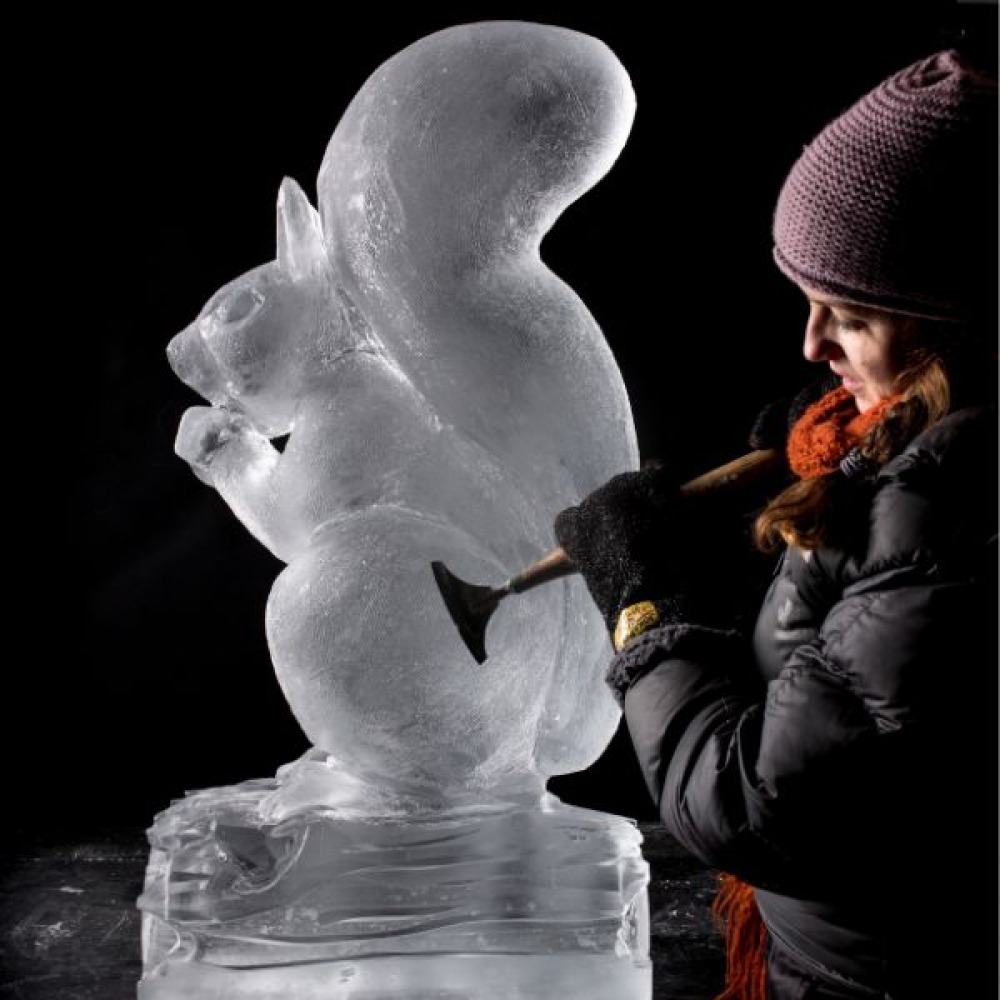 How are the sculptures made?
Sand In Your Eye make the ice sculptures using 120-kilo ice blocks. For smaller, single block sculptures, they draw the design template directly onto the ice itself, and then block the shape in by cutting out the silhouette with a chainsaw. They then use different sized chisels to carve, add details, round edges, and shape the block. The final step in the process is to use a die grinder to smooth all the areas and add the final details. For larger sculptures, Sand In Your Eye use the same process but attach blocks of ice together using water, which fuses the two blocks together. This provides a much larger area to work from.
How is Northumberland leading the way in the development of new, clean, low carbon forms of energy?
Here in Northumberland, and indeed across the wider North East region, there are some pioneering projects taking place to find new, low carbon forms of energy to heat and power our homes and businesses. One very exciting project, which Woodhorn Museum is involved with, is looking at the potential of mine energy – natural geothermal-heated water that has gathered in the underground networks of former deep coal mines – being extracted and used to heat coalfield communities. Down the coast from us in Blyth, the Offshore Renewable Energy Catapult is developing world-leading technologies and innovations to advance wind, wave and tidal energy. Our county really is helping to lead the way in developing new, clean, low carbon forms of energy.
What can visitors look forward to at the trail?
We'll have 10 stunning ice sculptures for people to come and see up close and personal, as well as a dramatic ice bridge showing climate pledges from school children and visitors to Woodhorn Museum. There'll be live ice carving taking place on both days, and the chance for people to make their own polar bear masks.
Hopes for the future following this event?
I hope Coal and Ice inspires people to think about the changes they can make to help tackle climate change. I also hope we encourage everyone – young and old – to think how our actions impact the natural world, and what we can do now to care for our planet.