Northumberland Community Redevelop Disused Quarry Into a Nature Reserve
A Northumberland quarry which fell into disuse is in the process of being redeveloped into a nature reserve by its local community
We caught up with the people behind the project to find out more.
As you walk up to Embleton Quarry Nature Reserve there are a number of things that might catch your eye: the multiple species of birds, blankets of wildflower-rich grassland, the weird and wonderful variety of insects, and the unbeatable views over Dustanburgh Castle. However, on closer inspection, you'll realise there is more than meets the eye at this new wildlife reserve.
As diverse as it first looks, tall cliff faces to the south and north-west of the site created by man-made activity, an old ruined cottage thought to have once been home to the quarry master and metal vents poking out of the ground to release built-up methane and prevent explosions, are all signs of the site's industrial past.
'Embleton Quarry has a long and interesting history,' says Terry Howells, chair of Embleton Parish Council and the Quarry Working Group who now manage the site. 'Dating back to 1864, it first opened as a Whinstone quarry and was a major source of employment for almost a century.
'By 1919 the quarry became one of the earliest producers of Tarmac in England and over the years shipped its products by sea through Craster harbour, rail via Christon Bank Station reached using a small gauge private railway, and finally road. In good years it produced some 30,000 tons of stone.'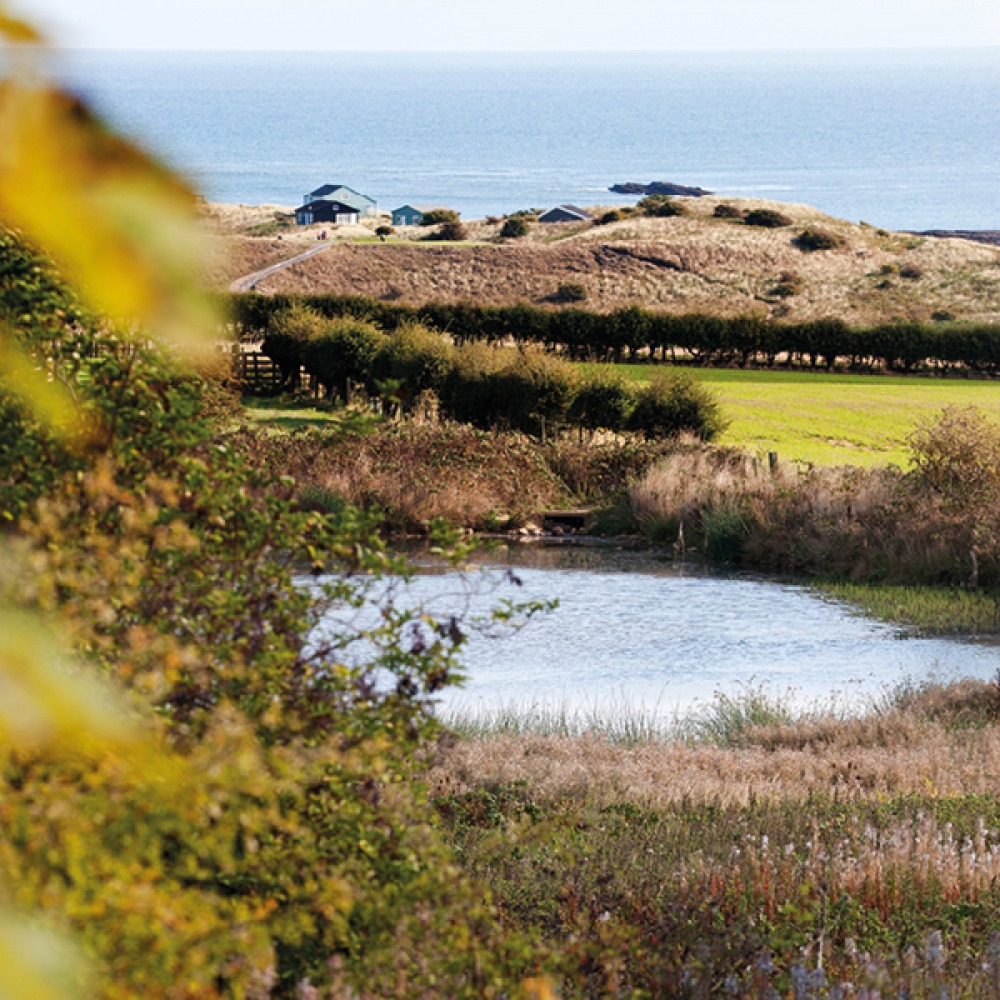 However, as the 1960s approached the extraction of Whinstone became increasingly expensive due to the increasing overburden – a layer of soil which had to be removed to reach the stone – and in 1961 the final blasting took place before the quarry closed.
'It naturally took time to dismantle and dispose of the substantial equipment on the site, but within a couple of years all work ceased,' Terry explains. 'The area was then purchased by Alnwick District Council and used as a waste disposal site from around 1970 to 1984.'
The 17-acre site was eventually capped with soil and abandoned to nature; until 2016 when Embleton Parish Council was able to obtain ownership of the majority of the land for use as a nature reserve. Wanting to revive the site, the parish council put together a plan which led to them acquiring parts of the quarry from Northumberland County Council in three stages, and they now own the whole quarry and the associated Quarry House.
Led by locals, the new goals of the site are to protect important habitats and wildlife, improve public access, protect historic interest and encourage environmental education. In order to achieve these targets the area has been subject to extensive works to make it into an attraction for locals and tourists alike, with significant clearance and groundwork being carried out.
'We have spent a lot of time designing the site to get to our objective of creating a nature reserve,' explains Terry. 'The great thing about this project is that nobody has had a bad word to say about it, everyone seems to be with us on it. We've cleared unwanted species, made sure the paths are maintained, planted trees, and we've also exposed areas so local flowers such as orchids can thrive.'
The site is now being used for open days, bioblitzes, bat and moth surveys, Dark Skies stargazing evenings and pond dipping for local school children, and through the dedication of the parish council and the Embleton community, the site is now designated as a Local Wildlife Site, as well as being one of the first sites on the Northumberland coast to be awarded an Area of Natural Beauty Dark Skies Designation status.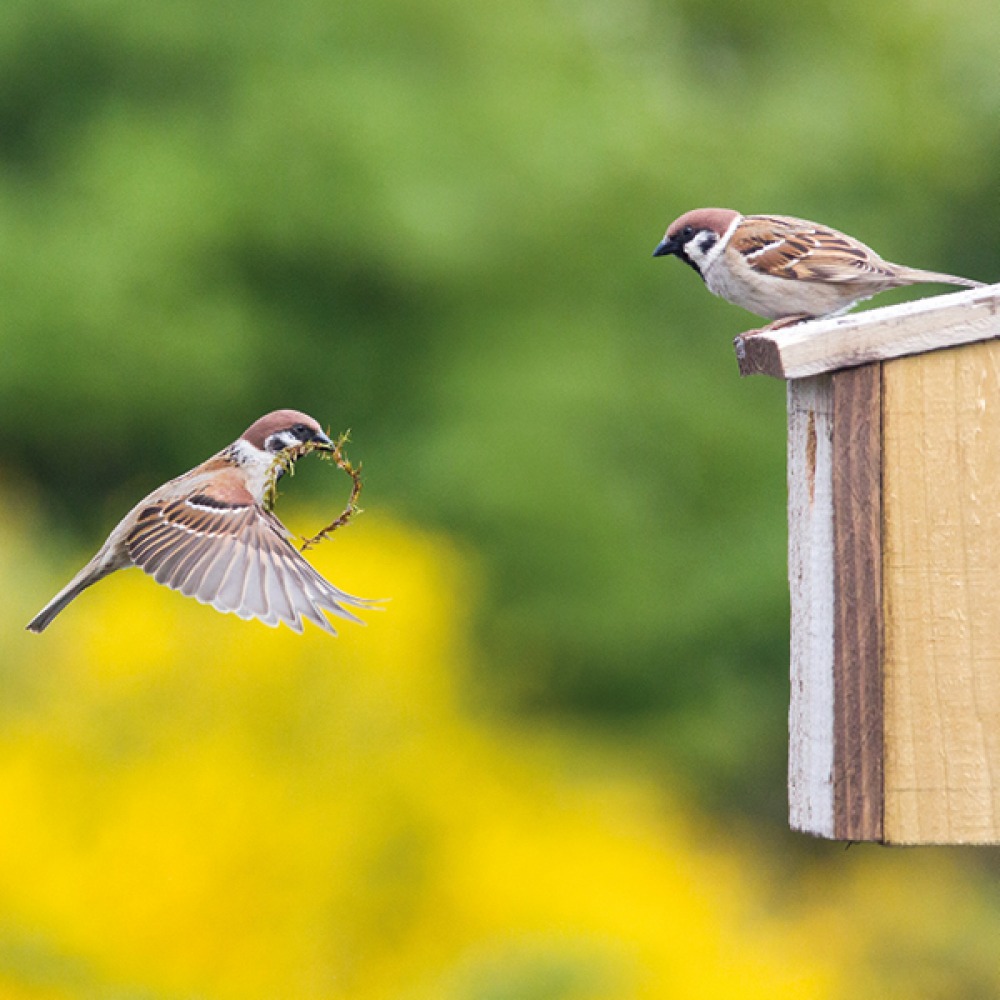 Telling us what this means for the area Margaret Watchorn, who works with Terry in the Quarry Working Group, says: 'A local wildlife site is a huge asset to the village and to the wider community. We have to manage the site according to a long-term management plan, enabling us to care for a wide range of micro-habitats, including rare whin grassland. This unique habitat is confined to exposed whin outcrops in Northumberland and has the potential to be home to some of the UK's rarest plant species.
'Without regular maintenance and careful strategic clearing of brambles, for example, we'd lose the precious areas where orchids grow, as well as the flowers that provide food for a growing population of insect life. This in turn helps to provide for a wide range of birdlife, particularly winter and summer migrants. We also have an important colony of tree sparrows on site, so their needs have to be met, too. Plus, we want to complete our Dark Skies area and set up events for people to learn more about the wonderful night skies. There are fabulous views of the Milky Way and the Northern Lights here.'
'We have spent a lot of time designing the site to get to our objective of creative a nature reserve. The great thing about this project is that nobody has a bad word to say about it, everyone seems to be with us on it'
Both Terry and Margaret are humble about the quarry's success, thanking those who have helped the parish council along the way. 'We have a small group of regular volunteers with a range of skills, enabling them to build jetties, create our outdoor classroom and keep a check on species. However, we're extremely grateful for support from local agencies, especially Northumberland Coast Area of Natural Beauty (AONB) and the Coast Care volunteers,' says Margaret.
'Coast Care do invaluable work, particularly with brush-cutting and bramble clearance, and the AONB have been stalwart supporters, providing grants and funding to help us maintain and develop the site. Their initial help in setting up our management plan has given us a great overall view of where we're going.'
The latest phase in the development of the reserve involves the preservation of the Quarry House, once the home of the quarry manager, which it is hoped will be restored.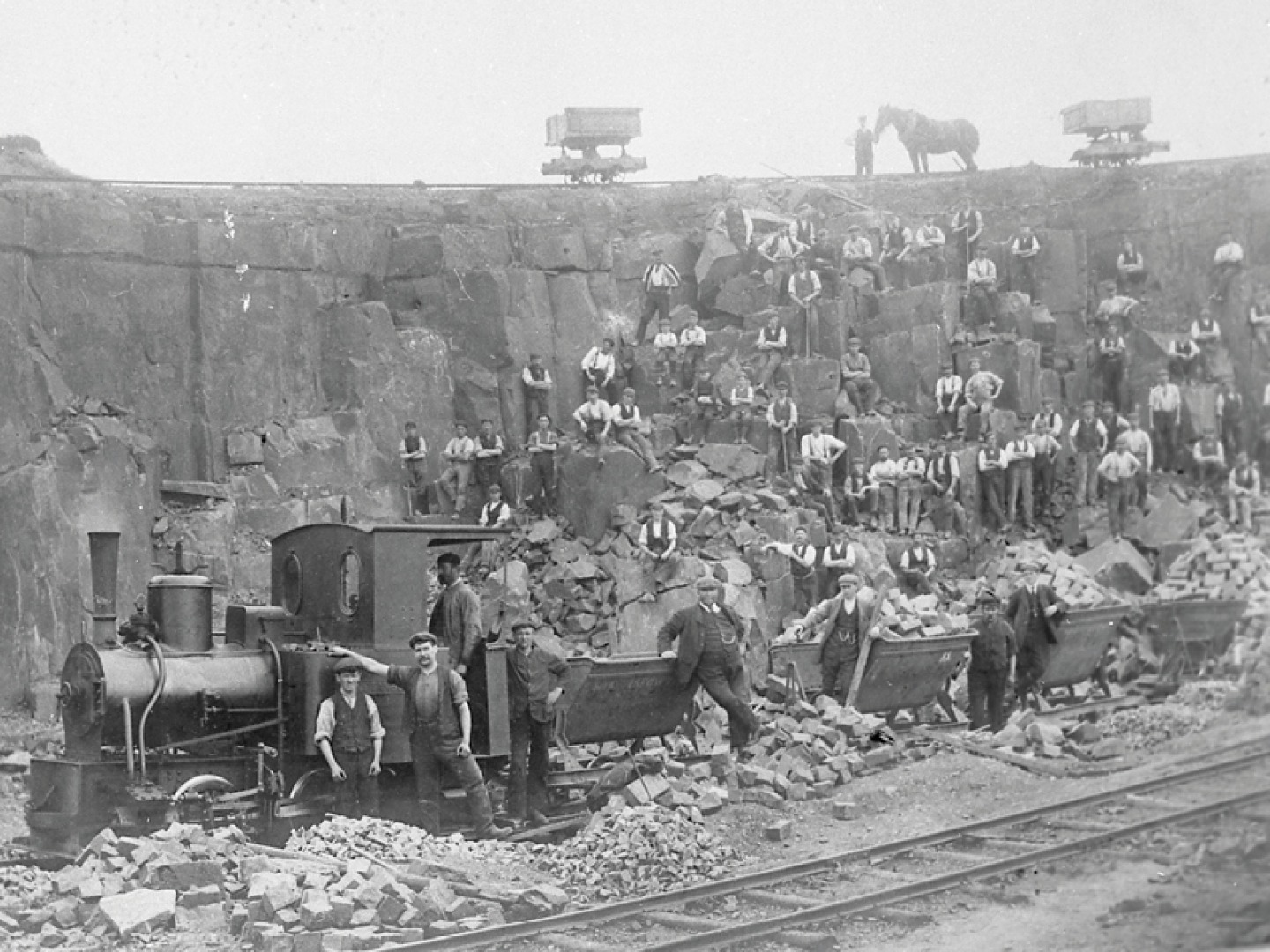 'During most of the quarry's life a large whinstone building stood at the northern end of the site and this included stabling for up to 12 horses and the associated hay storage, together with a shed for six wagons. Over the stables was the quarry office and at the west end was accommodation, perhaps for the quarry manager,' explains Terry.
'As far as we know, the residential part of the house was occupied until about 1978 but by 2020 the house was fully fenced off and in danger of collapse. Nature was taking over, trees were sprouting inside the building and gorse was gradually surrounding it, so that it was virtually impossible to get near.'
The parish council had been eying the site for some time as a valuable addition to the nature reserve, and in 2021 decided to proceed with the project.
Speaking of their plans, Margaret explains: 'This autumn, we'll begin a process of stabilising the building so that it doesn't deteriorate any further.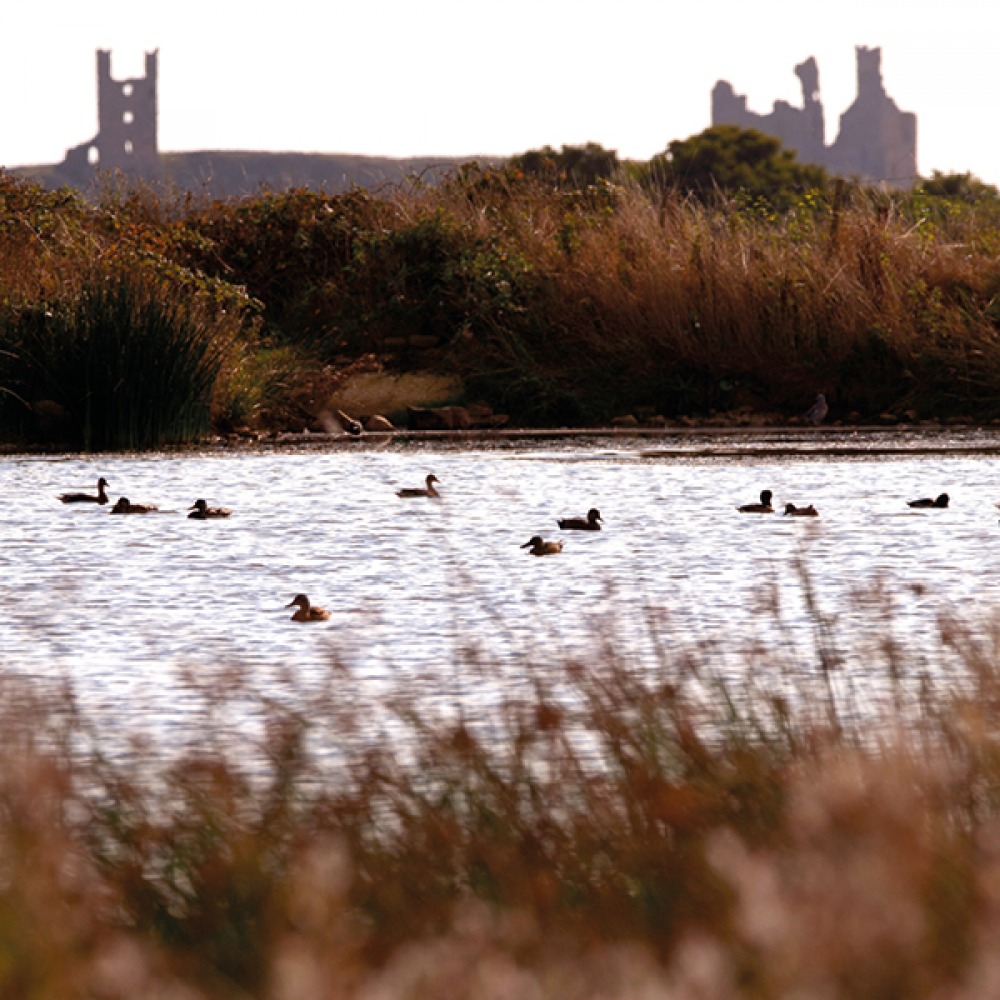 It's an important site for the tree sparrow colony and also for some of the bats that use the quarry for feeding. We'll also keep on top of maintenance of the site and continue to monitor the species that use the quarry so we can create even better habitats for them.
'Many of the plants and birds that I grew up with here are now in decline – over 80 of the birds spotted on the site are now red- or amber-listed as birds of conservation concern – and it's vital to see the site supporting common as well as rare species. Our timescale for works to be carried out is short in that it can't start until all bird and bat use has ceased, and it must be completed before they return,' she adds.
'We'll also keep on top of maintenance of the site and continue to monitor the species that use the quarry so we can create even better habitats for them'
Having moved to Embleton village with her parents in 1962, Margaret has seen the full development of the site and is proud of everything she and the other volunteers have achieved. 'The quarry has been part of my life since childhood – we used to live right on the edge of one of the quarry faces,' she recalls.
'I've enjoyed watching it develop, learning more about its importance as a habitat, improving and developing my own knowledge, working with a great team of people with awesome skills, and feeling that I'm doing something for my community and for future generations.'
Terry adds: 'Anyone who wants to help in the nature reserve is welcome to. We're always looking for people to just come along with a pair of shears to give us a hand.'
To keep up with the development and find out about any upcoming events, head to @EmbletonQuarryNR on Facebook or to offer your help as a volunteer you can also email them on embletonquarry@gmail.com.