The Plant Workshop Owners on Making a Difference with House Plants
When they started doorstep plant deliveries during lockdown neither Dave Morley nor Steve Vernon, co-founders of the Plant Workshop, could have imagined that one day their business would win gold at the Chelsea Flower Show
We caught up with Dave to find out how The Plant Workshop has blossomed into what it is today.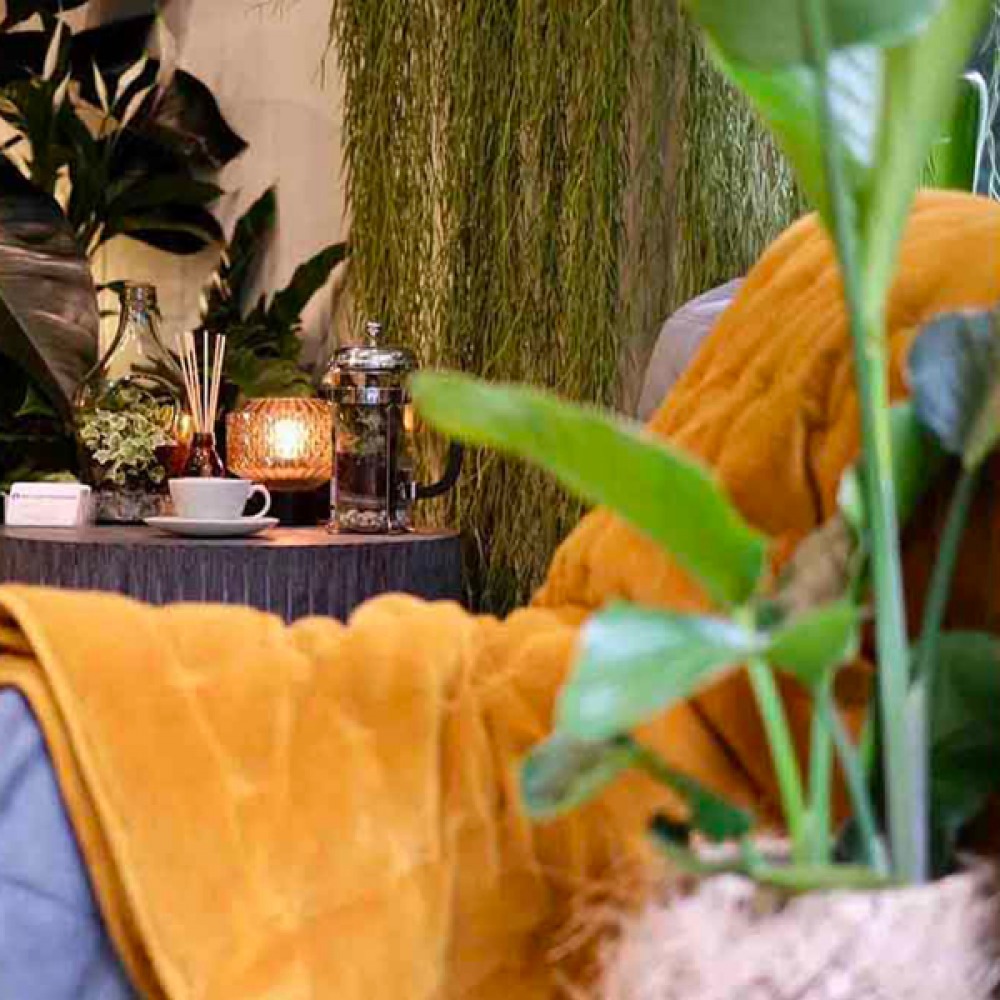 Combining a desire for creativity with an obsession for interiors and house-plants, Dave Morley set his sights on creating a business that was environmentally conscious, community-focused and gave exceptional customer service. With the added benefit of being surrounded by lush, green foliage every day, it was from this idea, and with support from his husband Steve, that the Plant Workshop was born.
When it was not possible to open their little local shop due to lockdown, the pair's plans changed. 'The idea was just to have a small shop, but then obviously Covid hit and we ended up running the business online instead and doing doorstep deliveries from the summerhouse in our back garden,' says Dave. 'Slowly, we outgrew this and had to get a warehouse where we could store the plants instead. Then Fenwick contacted us to ask if we wanted to open a concession, and before long we'd got three shops.'
Despite this impressive growth, the concept behind The Plant Workshop hasn't changed since the earliest days. 'The inspiration has always been how much of a difference house plants can make to people's lives,' Dave explains. 'You don't need to have a huge budget or huge amount of space. Our focus is on being inclusive, so rather than selling rare or specialist house plants, instead we offer easy to care for plants which can be enjoyed by everyone, no matter how much they want to spend.'
One way they achieve this is through a personalised service both online and in store. 'Our brand philosophy is to choose the right plant for each person. We do this by asking a lot of questions about where the plants are going to go and telling customers to bring pictures with them. This helps us to give bespoke recommendations for each person's home,' he adds.
While they do have plants which are ideal to be taken outside temporarily, for example as table decorations for al fresco dining, the majority of The Plant Workshop's products are for indoors. 'For us it's really all about bringing the outside in,' explains Dave. 'It is proven that the colour green, foliage, plants and flowers all have real mental health benefits and increase people's wellbeing. Also, you've got that nurturing aspect where you're looking after something and watching it grow, which gives a lot of people a sort of self-care as they can take time out for themselves.'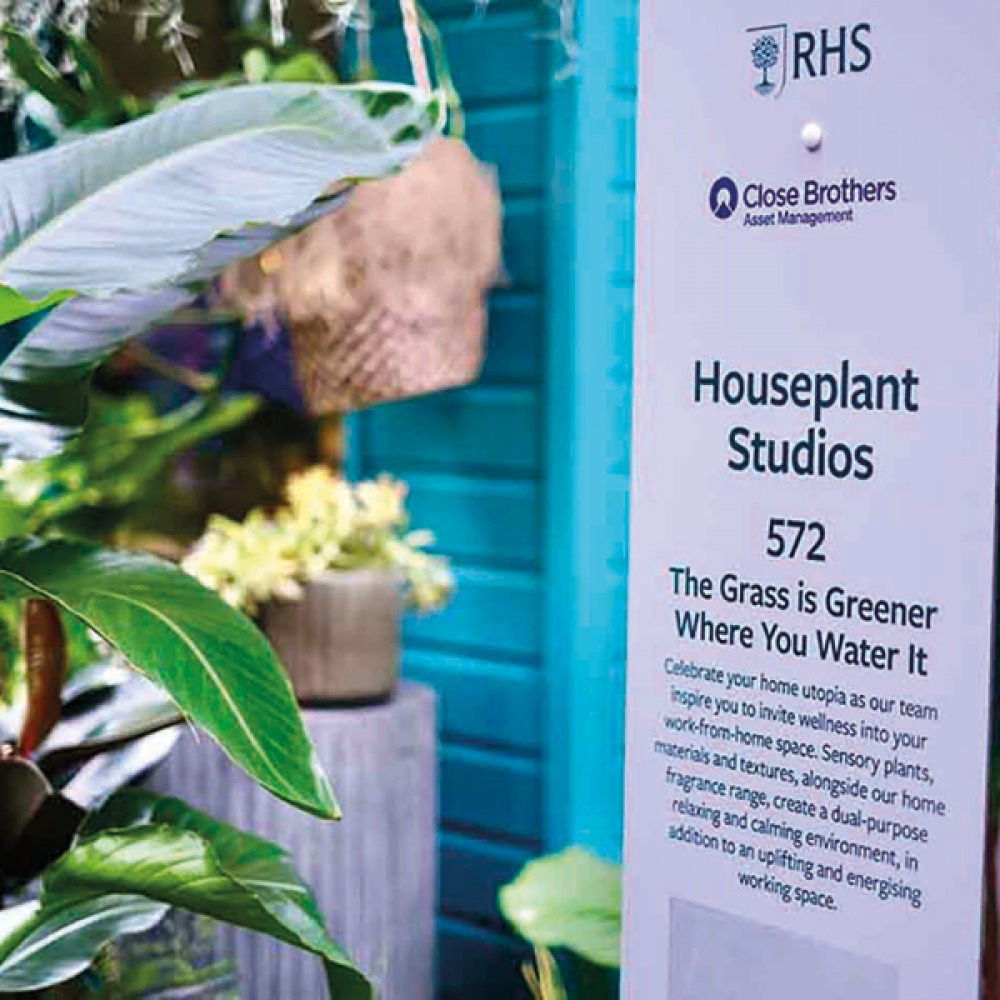 This wellness aspect of plants was a big inspiration for Dave when he got a surprise call from the Royal Horticultural Society inviting The Plant Workshop to the 2022 Chelsea Flower Show. Tasked with putting together a design brief for one of the show's Houseplant Studios, Dave opted to go back to their roots.
'When we started doorstep deliveries during Covid many people were feeling really down and we got feedback from customers saying they would be waiting at their doors for us, as the plant deliveries were a sort of mental health fix in a way. It was just great to be able to see people having something to look forward to and I thought it was lovely that as a small business we were part of that.' By combining that aspect of plants with the fact that a lot of people were now working from home, Dave and his team decided to design a home-office-wellness-space for Chelsea.
'Our design centred around creating a more caring, productive and stress-reducing environment through the use of indoor plants and their abundant benefits,' Dave explains. 'We wanted people to be able to work at their desk but then in the same room go sit down on a comfy chair for some downtime. It was about showing people that the work-life balance can be achieved irrespective of space or budget.'
Entitled 'The Grass is Greener Where You Water It', the Plant Workshop's design was focused on making the best of what you have. 'Our design was all about nurturing what you've already got in life. So rather than having to re-do a room or rejig your whole house, it's about working with what you've got available to you.
'I think the Chelsea Flower Show have a lot of very expensive plants and that's great, but a lot of visitors will come away not being able to afford any of them, Dave continues. 'We therefore wanted to use plants that were recognisable and people actually could add into their own homes.' From monstera to prayer plants, as well as their very own Northumberland Street fragrance, all of the products featured in the design exhibit are available to buy from The Plant Workshop, Plus, everything ranges from £5 to £250, with the vast majority being under £50.
'Our focus is on being inclusive, so rather than selling rare or specialist house plants, instead we offer easy to care for plants which can be enjoyed by everyone, no matter how much they want to spend'
Reflecting on winning such a prestigious competition Dave is both shocked and extremely proud. 'Obviously we knew the Flower Show was going on but we didn't enter or anything. Then we got a call from the RHS around two and a half weeks before and they said they had a space because somebody unfortunately dropped out, would we like to show. Obviously we said yes immediately, without giving it any thought,' he laughs.
'They said we didn't have to be judged because we stepped in at the very last minute, but we decided as a business that we did want to be judged because we've grown so well and we've got such an amazing community of customers, so we just wanted to do everybody proud really.' And that they did. The judges loved the relatability of their design, while the general public's feedback was that the design inspired them to want to create their own wellness space when they got home.
'We never really thought we'd win, but I think our success was down to having a simple concept – but one that met the design brief perfectly. The judges' feedback was that it really spoke to the general public on so many levels and showed how plants can be and should be inclusive for everybody.'
Despite their huge success at this year's Chelsea Flower Show, Dave and his team are unsure about whether they plan to go for gold again next year. 'We have thought about different designs but I also think it might be nice to give somebody else the opportunity to do that because there are lots of businesses that would really benefit from it. But we will see.'
To shop The Plant Workshop products or take part in their home fragrance and terrarium workshops, visit theplantworkshop.co.uk