Review: A Breakway in Bamburgh at The Lord Crewe
Having recently undergone a full-scale renovation, a longstanding Bamburgh bolthole is back with a new look, and fabulous views over the iconic castle
If you've visited Bamburgh before (and if you haven't, please go now – to quote Bill Bryson: go at once, take my car), then you know The Lord Crewe. It's the one near the iconic castle, with a secret beer garden to one side with stunning views over the cricket pitch and up the walls to the terraces, towers and turrets which make Bamburgh Castle so spectacular.
Inside the newly-refurbished inn, there's a cosy bar at the front and restaurant behind, which manages to feel airy despite being tucked in among the thick walls and hidden corners of this old building (venturing to the loo halfway through dinner, I discover another unexpected dining room just off the main space).
The rooms here all have appropriately-themed names celebrating the area's history, (think Aidan, Armstrong and Lindisfarne). Our room (Cuthbert) is to the front, with two windows offering views over the castle and cricket pitch, plus just a glimpse of the sea beyond. The luxurious bathroom is complete with a rainfall shower, and the room itself has clearly been well thought out, with plenty of sandy colours, a seating area, dressing table and king-size four poster bed.
After a long walk on the beach and a visit to Stag Rock, we're more than ready for our dinner. Although it's a Sunday night, the full menu is available and there's plenty of choice, but we're keen to enjoy some seafood this close to the coast. Alongside a bottle of South African Chenin Blanc we start with The Lord Crewe prawn cocktail. This is a good-quality take on the classic dish, enlivened by the addition of a crunchy king prawn fritter, served (as it should be) with thin slices of soft, buttered brown bread. My partner has chosen steamed Scottish mussels, with a creamy, garlicy white wine sauce. Even as a starter this is a substantial bowl, but he makes his way through them steadily, enjoying every one.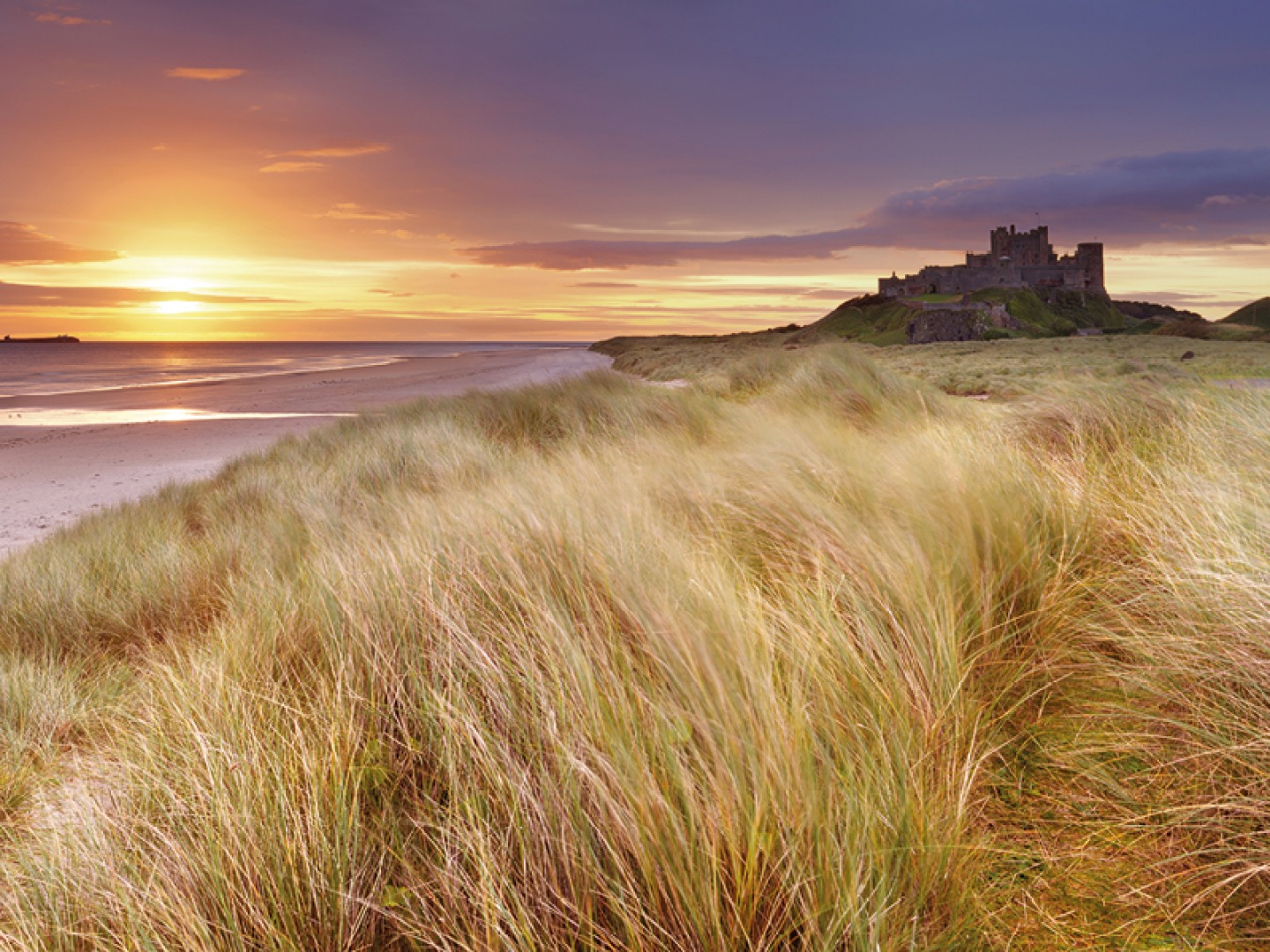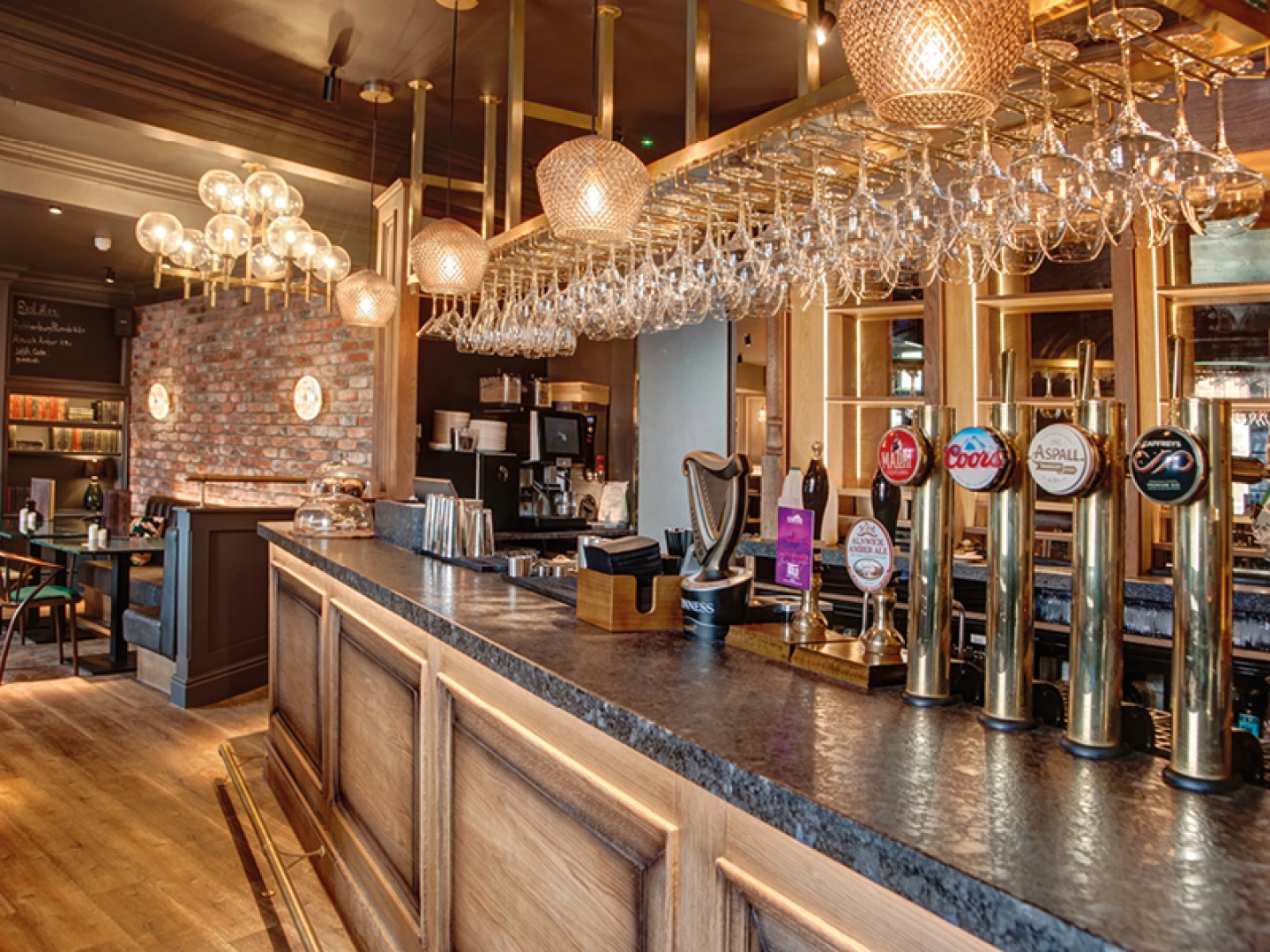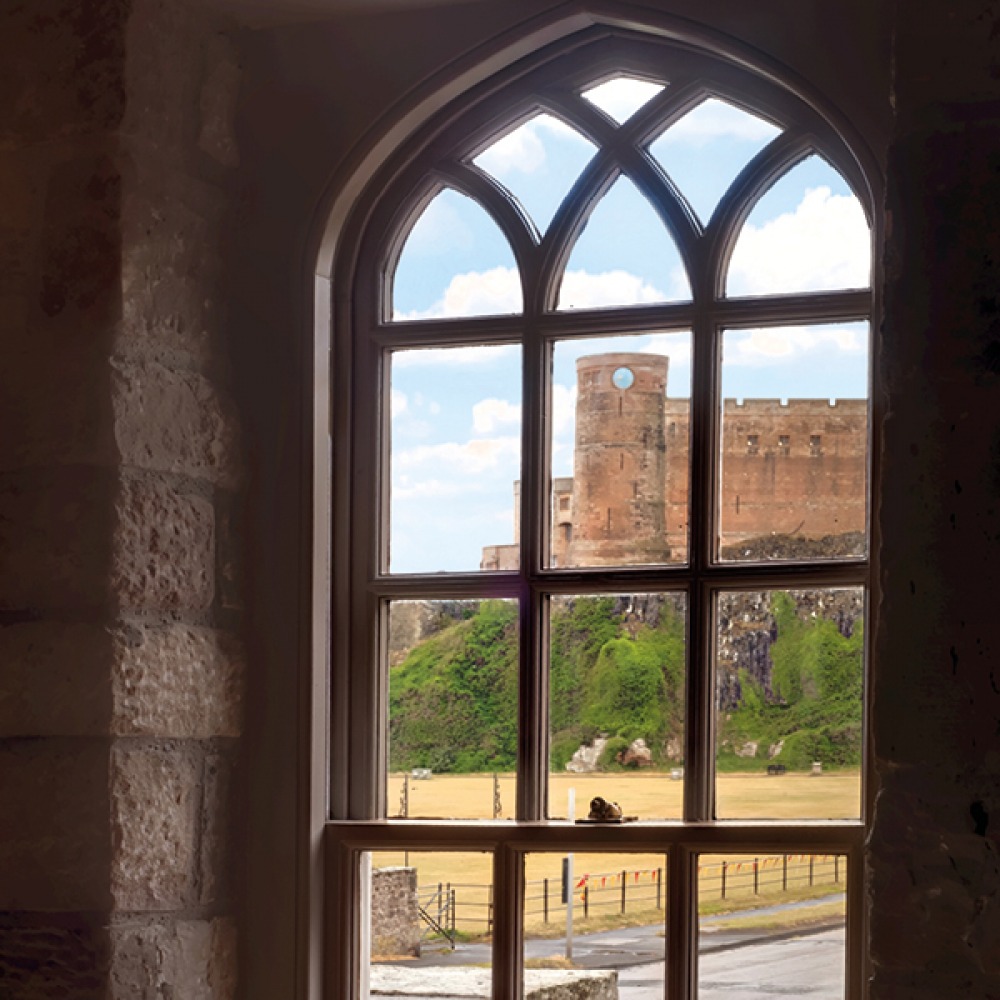 He's had a harder time choosing his main, veering between the grilled lobster Thermidor and the slow cooked lamb shoulder, before plumping for grilled halibut, which comes topped with brown shrimp and chive butter, alongside tenderstem broccoli and buttered new potatoes. It's certainly a butter-heavy dish – but we're with James Martin on this one: butter is the key to all flavour, and it's used to great effect here.
For myself, I've chosen to order another starter for my main course, and my six grilled queenie scallops are cooked to perfection on their pearlescent shells, with rich garlic and almond butter, gruyere cheese and crunchy fresh bread crumbs on top. A side of fluffy, crispy, salty fries is the perfect accompaniment.
To round things off, we enjoy a lemon posset (smooth and creamy, topped with a generous amount of raspberry sorbet), and a British cheese board, which (to my joy) contains four varied options, and not a goats' cheese among them.
After a turn around the cricket pitch and a long conversation about the challenges of putting water pipes through the thick walls of the castle (my partner's an engineer – don't ask), we duck back into the bar of The Lord Crewe. There's a good cocktail list here, and we don't have any trouble choosing a nightcap.
'It's a joy to wake up to a glimpse of the sea, twinkling in the distance'
Sleeping with the windows open throughout the warm night, it's a joy to wake up to a glimpse of the sea, twinkling in the distance. An early-morning beach walk is a must, and when we reach the sand we are almost alone, save for one dog walker, and one very enthusiastic metal detectorist, who soon whips out a lightweight, folding spade and starts to dig. We leave him to unearth his treasures in peace.
By the time we've made it back to The Lord Crewe and got ready for the day (truly excellent shower, by the way), we're more than ready for the hearty breakfast we find downstairs. Pastries, cereals, yoghurts, tea, coffee and juice are followed by a full English complete with Bamburgh butcher's sausages (for him), and, even better, eggs royale for me, complete with golden yolks, delicate smoked salmon and creamy hollandaise.
We're loathe to check out earlier than needed, but alas, duty calls and we must go. At least it's not too far away for when we want to come back.
The Lord Crewe, Bamburgh NE69 7BL
lord-crewe.co.uk