Luxury Jewellers, Berry's Celebrate Their 125th Anniversary With New Leeds Store
Family-owned, luxury jewellers Berry's is celebrating a milestone year as it reaches its 125th anniversary
We caught up with Simon Walton, Managing Director and fourth of the five generations of Berry's, to find out more about how they are marking this special occasion.
In 1897, Abe Berens opened the first Berry's shops in the seaside towns of Scarborough and Southport. But the fear of being bombed during the First World War made Abe move further inland and from here on, the Berry's business was mainly based in Leeds. After multiple moves within the city, in 1966 Berry's finally found their home, which is now their flagship store, on Leeds' Albion Street.
For more than 20 years this remained the only Berry's store, until Simon Walton, Abe's great grandson, joined the family-business. 'I came into the business after university with a vehement idea of opening up more retail shops,' explains Simon when we catch up with him. 'For the following 10 years we opened almost a shop per year, and they were all over the place – from Leeds to York, as well as Nottingham and Newcastle. It was a bit of a crazy time but an amazing journey ending up with 10 shops, and then we spent the next 10 years after that trying to catch up with systems and everything else that goes with retail.'
At the start of August 2022, as part of their 125th anniversary celebrations, and for the first time in years, Berry's have opened a brand new shop back where it started, in Leeds. 'We opened our new Vacheron Constation Boutique in Leeds last Friday, which was the first shop that we'd opened in a number of years. They are a very high end, historical watch brand and one of the oldest manufacturers of watches in Switzerland,' Simon explains. 'We are one of only three Vacheron Constantion boutiques in the UK so it's a fabulous achievement.'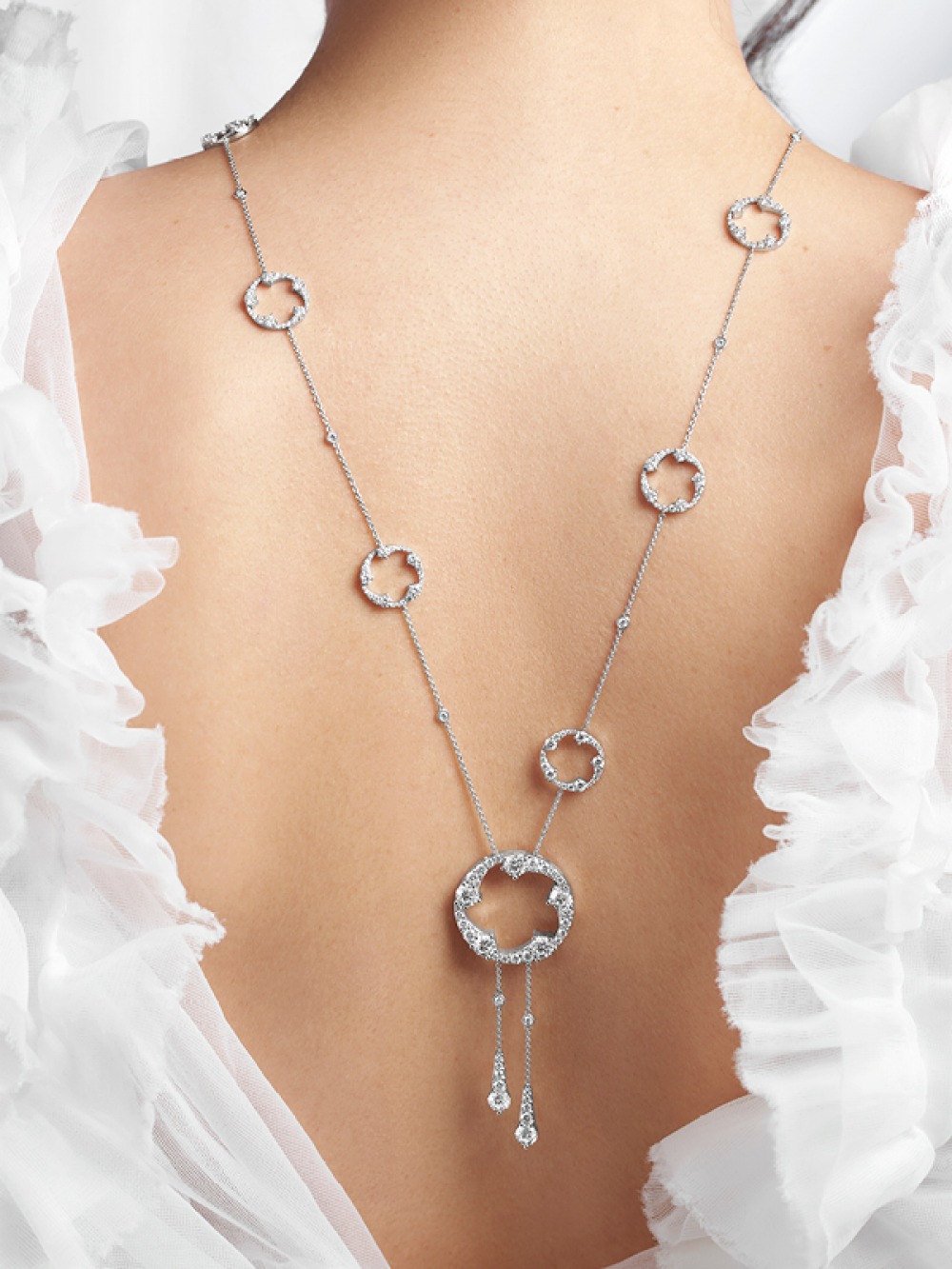 The official launch party of the new boutique is in September, with plans to open another Berry's store in York and an Omega boutique in Nottingham later this year. But this year has been a very busy one as Berry's have also launched a special Anniversary Collection in celebration of their 125 years, which is available across all their stores now.
A true family business, currently Simon, his father (who turns 80 this year), and his 20-year-old son are all involved in Berry's (not to mention the two generations who came before them) so the new collection is inspired by this history. 'The collection is called OPEIA and it's been a long time in the making,' Simon says. 'To make 125 years as a family business is special, and we wanted to mark it by producing something that our clients can celebrate with us. We wanted to make something to commemorate the five generations of my family who have been part of the business so it's got a classic repeat circular design with five graduating diamonds to represent that', says Simon.
'There's a whole range of jewellery and we're trying to make 125 pieces, including pendants, earrings, rings and bracelets, all designed by one of our in-house designers, Emily Holdich. It's manufactured in-house too using 18ct white gold and platinum, and we've also expanded the range to encompass sapphires too.'
Alongside the OPEIA jewellery collection, Berry's are also launching a variety of exclusive anniversary watches, collaborating with well-known watch brands to make the commemorative timepieces.
'To make 125 years as a family business is special, and we wanted to mark it by producing something that our clients can celebrate with us'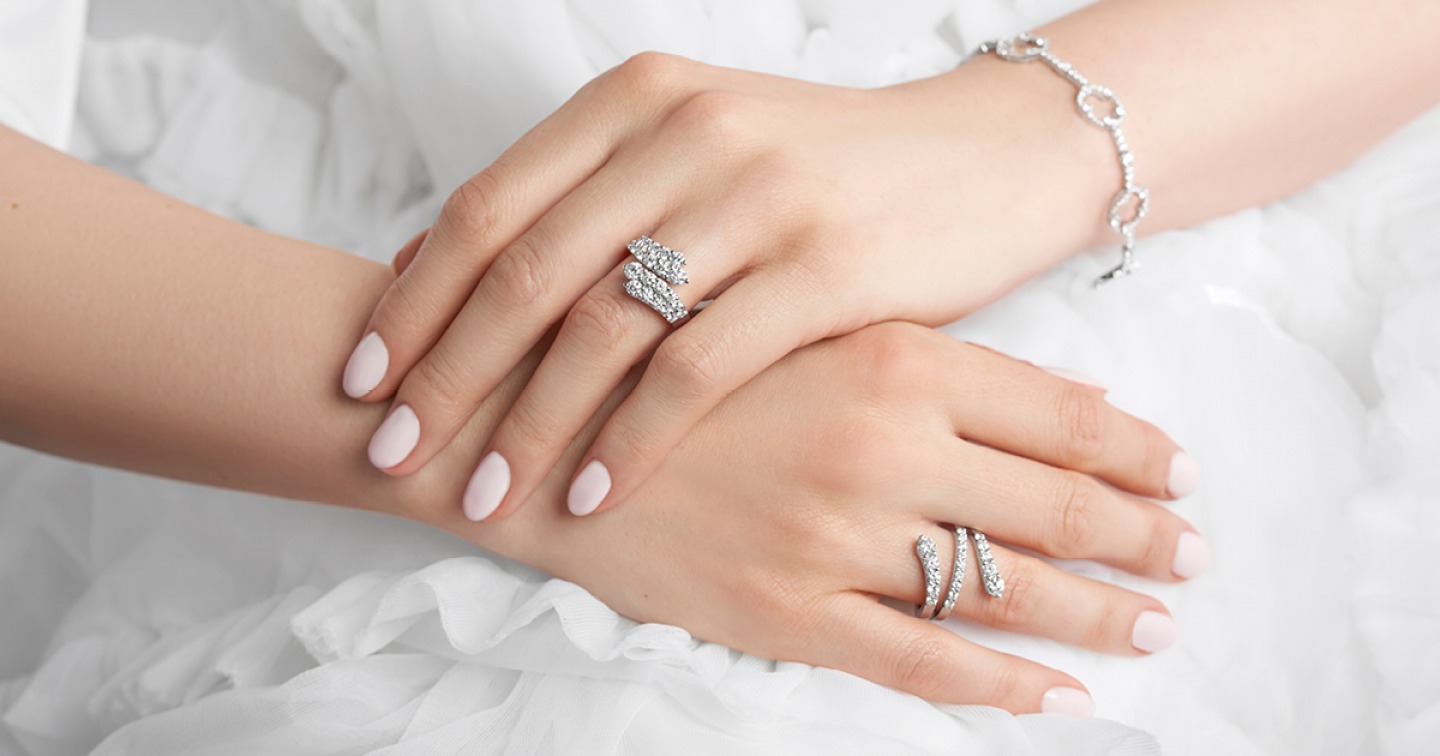 'So far, we have released a Hublot limited edition watch which is part of the Classic Fusion collection. Each model in the collection of just 25 features a 42mm satin-finished titanium case, sun-ray brushed dial and alligator leather strap, and incorporates Berry's signature colour, featuring touches of purple on the second hand, Hublot logo and strap stitching. They've been selling really well so we only have a few left, but we're hoping to announce our other collaborations before Christmas,' says Simon.
Thinking about what makes Berry's different to other jewellers (and the secret behind making it to 125 years) Simon immediately says it's all about the people he employs. 'I think it's the honesty, integrity, trust and service. It's thanks to the number of staff that we have who have been with us for such a long time. We employ about 120 people, but over half of them have been with us more than 10 years, and we have many who have worked with us for 25 years. The level of knowledge that these people accrue over the years is phenomenal and they're very much core to our business.
'There are not many family jewellers at our level, carrying the top watch brands in the world and carrying the level of jewellery that we do,' adds Simon. 'We keep these fabulous pieces because we've been able to build relationships with some of the top watch brands in the world. We just sell some incredible products and are fortunate enough to be the agents of many of the Swiss watch brands which only work with a few of the world's jewellers, and our main relationship is with Patek Philippe who are probably the rarest handmade Swiss watches, and we sell those in six of our shops.'
berrysjewellers.co.uk