Review: A Mini-break at Jesmond Dene House
Find out what we thought of dinner at Newcastle's Jesmond Dene House
Ever since the kitchen came under the leadership of Danny Parker (former head chef at House of Tides and a finalist on MasterChef – The Professionals), dinner at Jesmond Dene House has become something we really look forward to.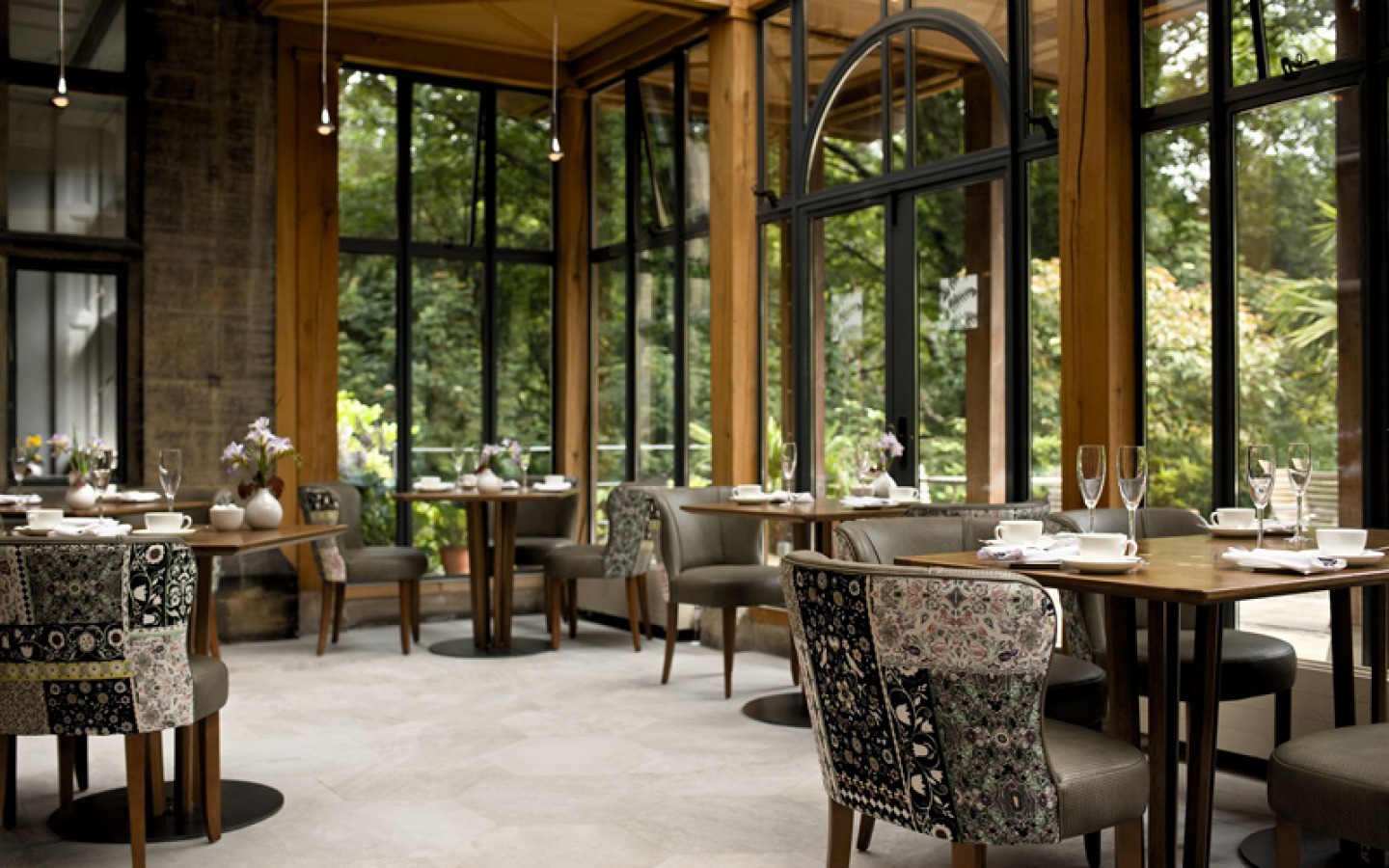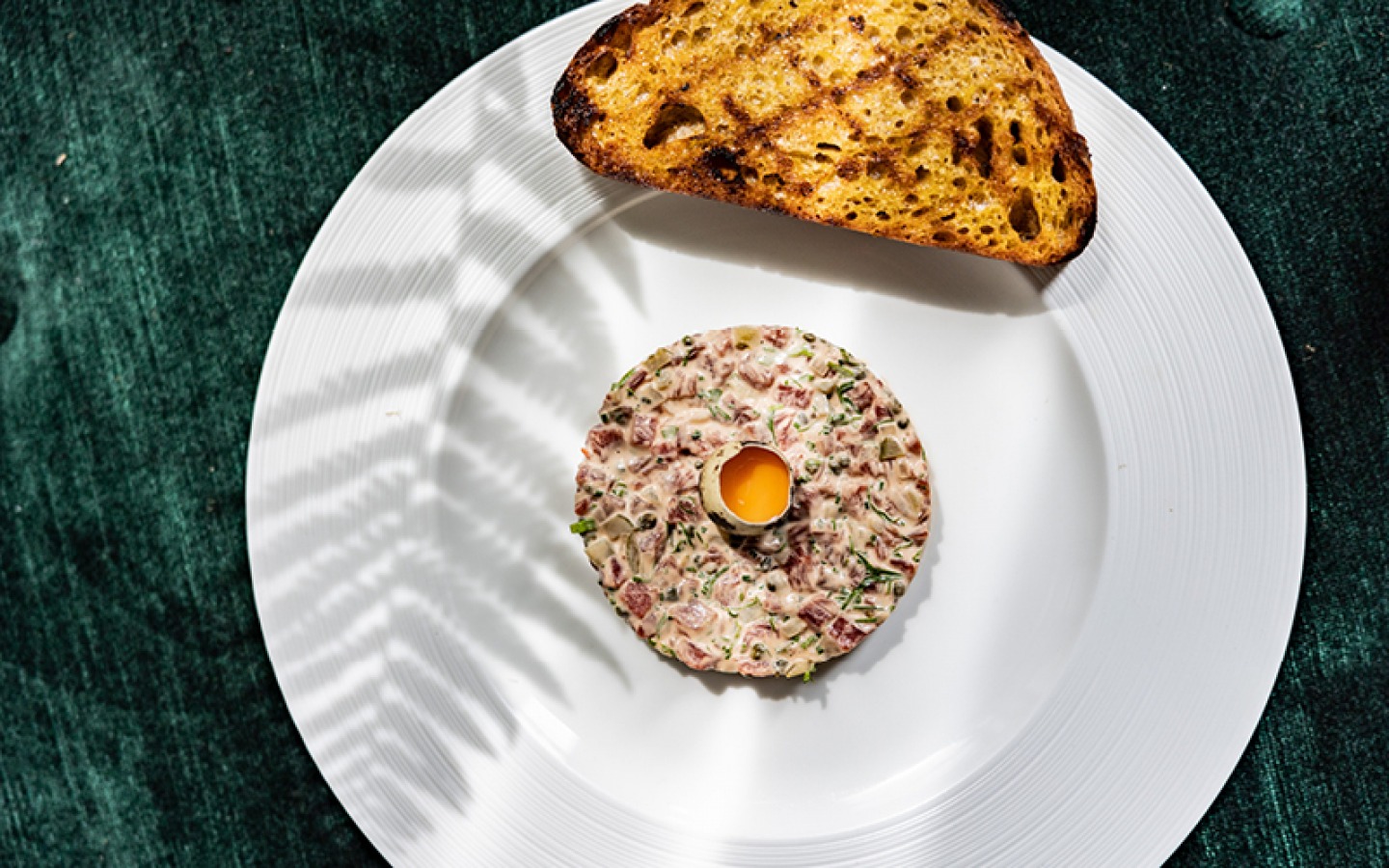 The food is high quality but accessible, with options to suit all comers (think braised beef and chips, or pan-fried halibut with café de Paris butter), the service is friendly with just the right amount of formal, and there are few more pleasant places to while away an evening than Jesmond Dene House's welcoming bar.

As an added bonus, tonight we've got a room booked as well as a table in Fern, the hotel's 'neighbourhood dining room'. Our room is at the end of the long corridor which runs down the centre of the hotel. It's on the ground floor (which always gives me pause) but due to the way the building perches on the side of Jesmond Dene, we find that there's a drop outside our window which gives us a charming view down into the still-leafy Dene. It's a large room with plenty of heavy furniture, a couple of comfortable chairs in the large bay window and all the little extras that make a night away special, including a well-stocked mini bar and Molton Brown toiletries in the spacious bathroom.
'On what feels like the first really autumnal evening of the year, the menu is packed with warming and hearty dishes'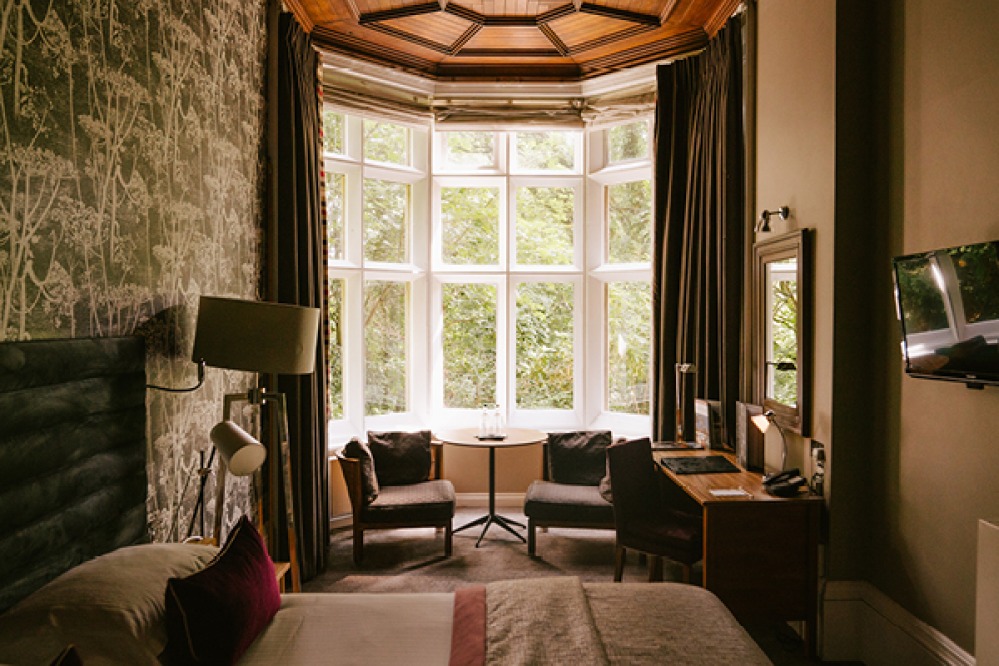 As soon as we've changed for dinner, we find ourselves seated in a cosy corner of the bar, examining the varied menu while we enjoy a pre-dinner drink and a few nibbles. On what feels like the first really autumnal evening of the year, the menu is packed with warming and hearty dishes. Usually we're both white wine drinkers, but tonight it feels more appropriate to order a red, in the shape of a good bottle of Primitivo.

It's waiting for us when we head through to our table in the main dining room, and we're swiftly brought a still-warm plate of pillowy focaccia too. This goes perfectly with my starter of beef fillet steak tartare, topped with a glossy quail's egg yolk in a delicate shell. My partner has ordered a salmon and cod fishcake with roasted garlic aioli and a wedge of fresh lime, which adds a welcome zing to proceedings.

His main course of Yorkshire venison saddle with pommes Anna, girolles, Alsace bacon and blackberries is an autumnal treat for the eyes – and the stomach. Meanwhile, my black truffle stuffed herb fed chicken breast is served on a gloriously rich fondue of leeks and oyster mushrooms. We share a side of buttered green beans, which are very good but not really necessary given the portion sizes here.

To finish, my partner can't resist creme caramel with armagnac soaked prunes, while I make my way through a selection of cheese with sourdough crackers, quince paste, and walnut and raisin bread. For the cheese fans out there, I've chosen a Colston Basset blue, an Admiral Collingwood washed rind, and a soft Oxford Isis, but there are other options on the menu too.

For being so close to the centre of Newcastle (and even closer to the bright lights of Jesmond) it's remarkably quiet outside when we head to bed – surely thanks to the hotel's position, nestled in the Dene. After a restful night we enjoy breakfast in the conservatory which is adjacent to the restaurant. There's an extensive buffet and we enjoy eggs Benedict with plenty of coffee to wash it down before we have to hurry off. Unfortunately we're unable to hang around this time, but no matter – we know we'll be back soon.
Jesmond Dene House
Jesmond Dene Road, Newcastle

0191 212 3000