How York Minster Inspired The Creatives Behind This Year's Fashion Week
Taking inspiration from York Minster's gargoyles, this York Fashion Week photoshoot celebrates the diversity of the city and the people who call it home
In the lead up to York Fashion Week's autumn/winter show, a team of creatives were commissioned to capture bold fashion looks, led by Nicky Hayer. Nicky is managing director of luxury brand management agency NIMA, and is also the creative director and co-founder of York Fashion Week, which she founded in 2018. 'My role is split across the events, curating the runway shows, working on the promo shoots and the creative direction of socials,' she says.
'In York Fashion Week, the network of people we get to work with is so varied and you get to meet the most interesting people. I love getting to know people and understanding why they want to get involved in fashion, learning what they love about it, and then seeing the change in people. We've had students join us who want to get a bit of work experience and we then see them move into roles such as fashion marketing. We've seen students run a shoot with us for the very first time and they're now signed with professional agencies, travelling the country – it's really exciting getting to know people and following their journey.'
Nicky moved to York around 10 years ago and fell in love with the city. She says the deciding factor for her move was the beauty of York Minster. 'It's a beautiful city and I think the Minster has meant something to me ever since I first visited it,' she adds. 'Seeing the gargoyles, I always thought it would be cool to create a concept inspired by them. We always have weird ideas for shoots and it's always the case of banking an idea and thinking about when that would make sense, and how we could use it. Now felt like the right time – but we've put a bit of a twist on it.'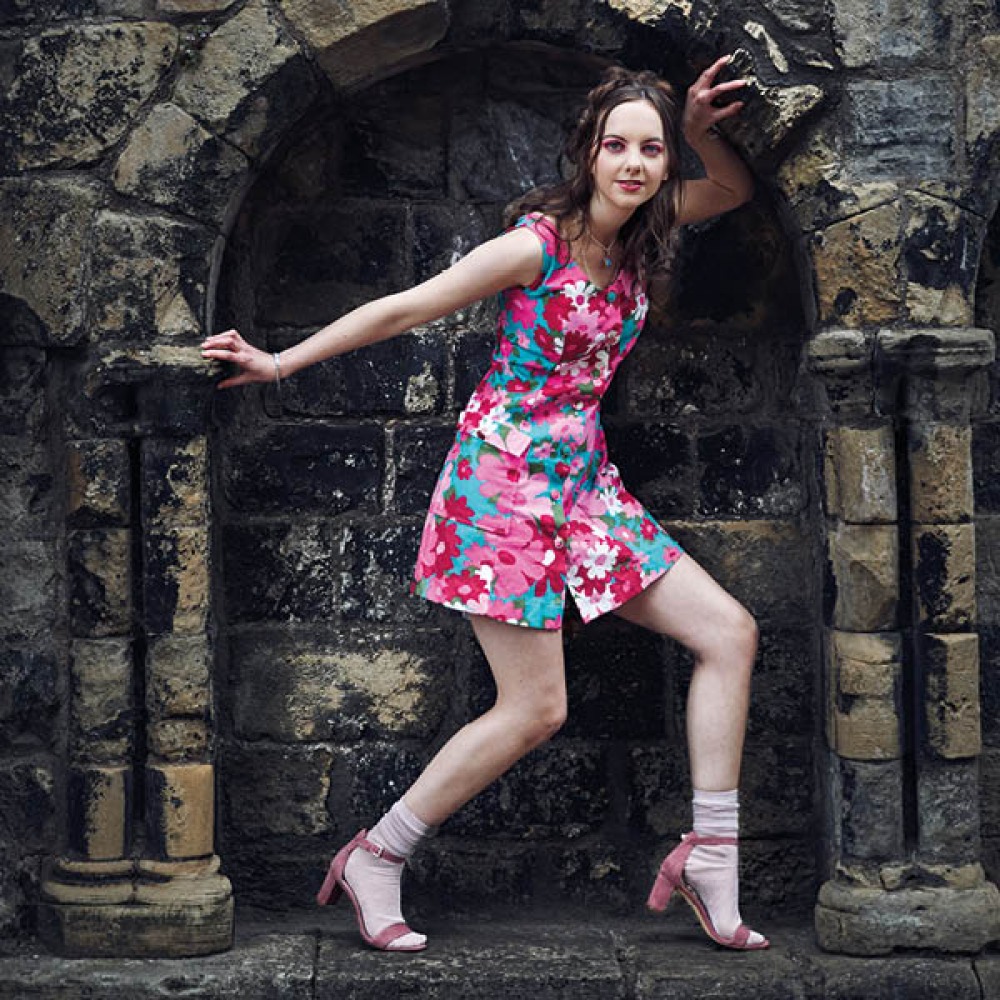 Nicky explored the personalities she saw in the gargoyles on the walls of York Minster, and wondered how they could reflect the people who call York their home. Regality, strength, intellect, femininity and the minx were the five personalities that inspired the shoot.
When asked how the looks came together, Nicky laughs. 'That was the hardest bit. I looked at the gargoyles on the Minster and looked for ones that stood out to me with distinct personalities, then narrowed that down. We could have created around 15–20 looks in the end but we we narrowed it down to the five that we hope people can associate with. When we talked to people about strength, they were naturally asking if we were going to use a bodybuilder, but we decided actually we were going to use a woman dressed in a suit. We picked personalities that we knew could have twists like this, but also those that are really relevant to York.'
'Regality, strength, intellect, femininity and the minx were the five personalities that inspired the shoot'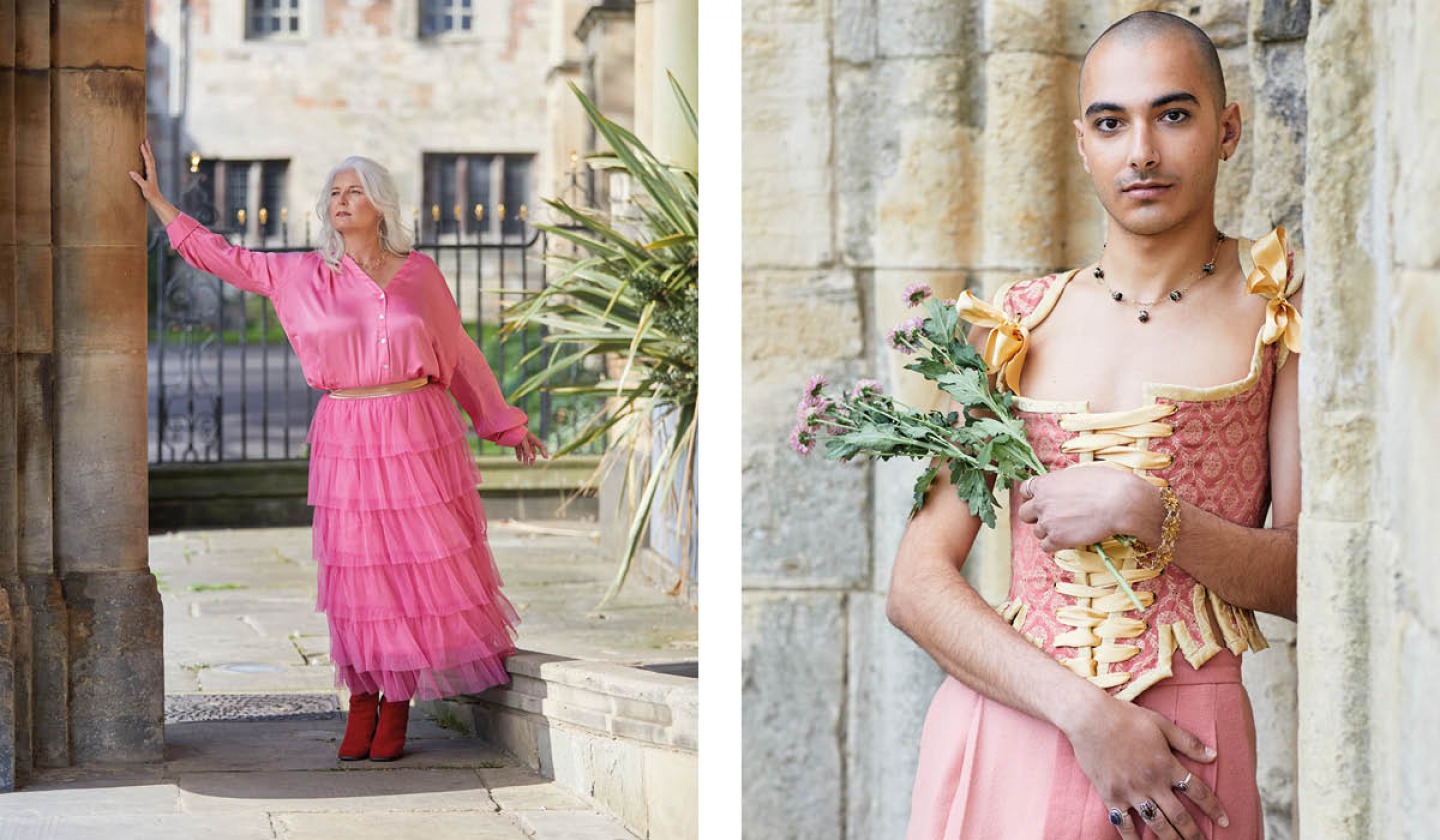 Once the individual personalities were decided, Nicky looked at which models could best represent them. 'Then it was a case of thinking about which brands could complement the model and represent that look,' she adds. Using brands featured in York Fashion Week's spring/summer show, Nicky focused on variety. 'For example, we had a model wearing Hope Fashion, which is gorgeous fashion aimed at the 40+ market, compared to the minx who was wearing clothes from Dog & Bone Vintage, which is aimed at a much younger audience, at a very different price point. We also had Master Debonair, which is again a different price point aimed at men (and this was the first time that they'd ever had a woman wearing one of their suits for a shoot). Fashion is accessible and there should be something that everyone can relate to.' The hair and makeup styling was delivered by York Fashion Week's head of hair and makeup Sonia Schofield, styling was courtesy of York stylist Sara Anson, and Olivia Brabbs, who is the head of photography for York Fashion Week, was behind the camera.
The clothes did the talking – but of course York acted as the perfect background. Nicky was happy 'as long as there was stone, which nods back to the gargoyles'. 'When you see the stone in the walls, you immediately think of York, so we looked for areas where we could comfortably work (because York's a really busy city),' she adds. 'When we did do some of our shooting on the walls, we had a line of tourists watching us – which was fun. But Olivia had shot across the city so she knew all these amazing nooks and crannies where you could see lots of texture and architecture.'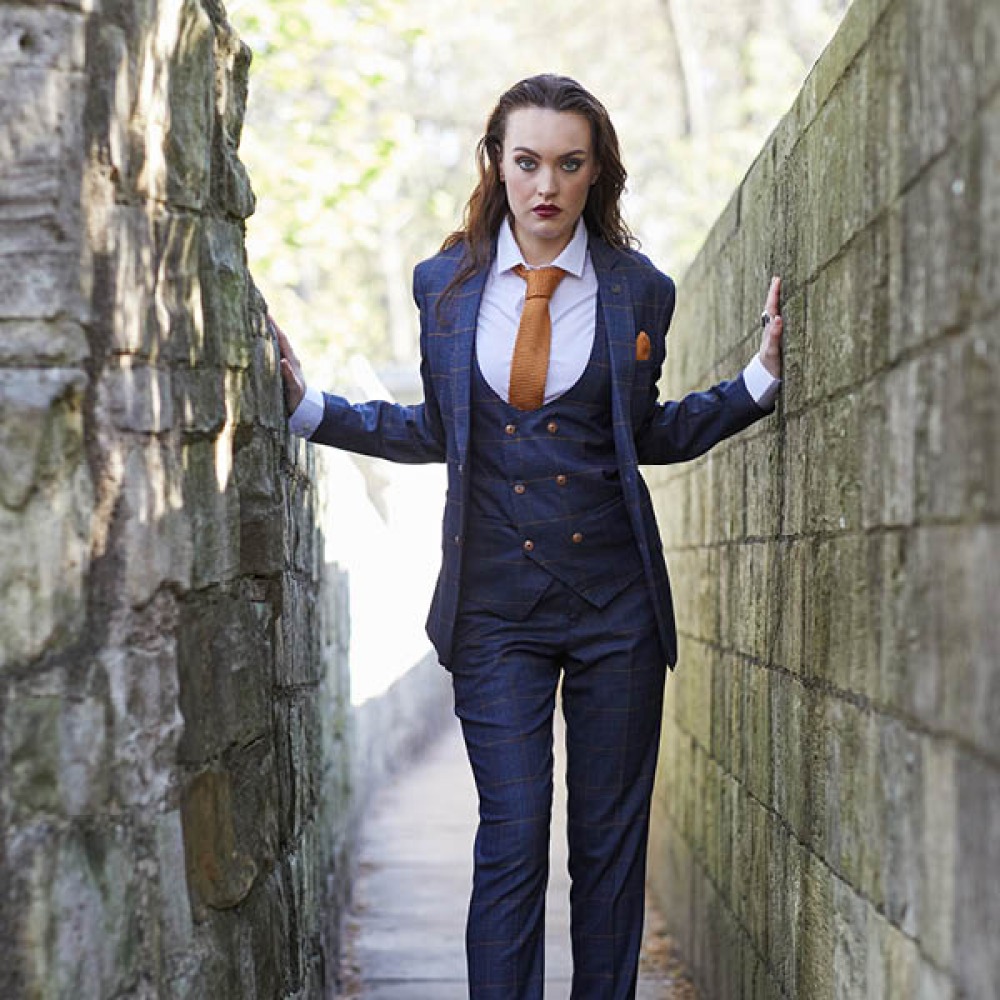 Reflecting on the shoot, Nicky is proud of the representation in each look. 'I think this really celebrates the diversity of York, which is something we don't talk about enough,' she says. 'York is home to a lot of different people, from different backgrounds, and there are so many groups of people who are so empowered and self-assured, and we really wanted to celebrate that. Hopefully, this speaks volumes for how diverse York actually is. I distinctly remember people telling me that York isn't very diverse, and that always bothered me. I think it is. I think if it looks like it's not, then maybe certain voices aren't loud enough.'
Nicky is equally proud of the hard work of the models. 'All of those personalities are centre stage and they all completely own the shot that they're in. It felt really beautiful that we could see these people owning these roles. I'm really proud of them because they pulled it off so perfectly, and for some of them it was their first ever shoot.'
York Fashion Week returns from 6th–10th October, and applications are now open for brands, retailers and models. Visit yorkfashionweek.com to find out more. See more of Olivia's photographs at oliviabrabbs.co.uk.


What can we expect from York Fashion Week's autumn/winter show?
It's become so big! I'm excited for the scale of the event. The spring/summer event was one of the biggest shows we've ever run. October is going to be even bigger. We're really excited to be partnering with The Guildhall who have now joined us as an official sponsor, and that opens up lots of new opportunities for the show. I'm excited to see what we can do next with new creatives, and what our next photoshoot is going to look like.
Your favourite fashion documentary?
The September Issue.
Your favourite designer of all time.?
Versace.
How would you describe your style?
Varied. It changes depending on how I want to dress that day, so it's always completely different! But comfortable – I'm renowned for being in trainers.
A quote that inspires you?
'Other people's opinions of me are none of my business.' Especially in fashion and other creative fields, that's a good one to go by.
What do you love most about York?
Everything's beautiful. You can go and do the most simple task (grab a coffee or some shopping) and your surroundings are always beautiful. Everything feels very considered in York, which I think is amazing. I love the community. I think it's got the vibe of a village but in a city.
Hopes for the future of fashion in York?
I would love there to be more opportunities for students. We work a lot with fashion students and when they graduate it's so rare that they say they're going to stay in Yorkshire. They talk about having to move to London and they always say 'have to' and I'd love that not to be the case. I'd love to say people studied in Yorkshire, they love Yorkshire and this is where they're going to start their career.