Meet the Owners of Jules B as They Open New Harrogate Store
As they open a brand new fashion store in Harrogate, Living North caught up with Julian and Rhona Blades of Jules B, the North East's leading fashion retailers
The Jules B store, on the corner of Newcastle's Osborne and Acorn Road, has been a flagship for fashion in the North East for many years. Its founders Julian and Rhona Blades have carved themselves a stylish niche, dressing everyone who is anyone, and now they're bringing their successful sartorial style to the centre of Harrogate.
It's exciting times at Jules B who are expanding their already hugely-successful retail operation with a new shop in one of Yorkshire's most stylish shopping districts. With four successful stores already across the North East and Cumbria, the idea of a Harrogate store is certainly not a new one, but Julian and Rhona were determined to find what they considered the perfect retail space in the town, and were prepared to wait to find it.
When the Jaeger store recently became vacant they jumped at the chance to bring their retail expertise to Harrogate and the new store, in Cambridge Crescent, will be a two-storey space with over 3,200 square feet in which they will showcase the latest womenswear collections from Jules B's own unique selection of designer brands. It will certainly offer something new to Harrogate.
'We believe our Harrogate store will make a fantastic addition to the town's vibrant retail scene, with a carefully-curated selection of products from top designer names and up-and-coming brands waiting to be discovered,' says Rhona.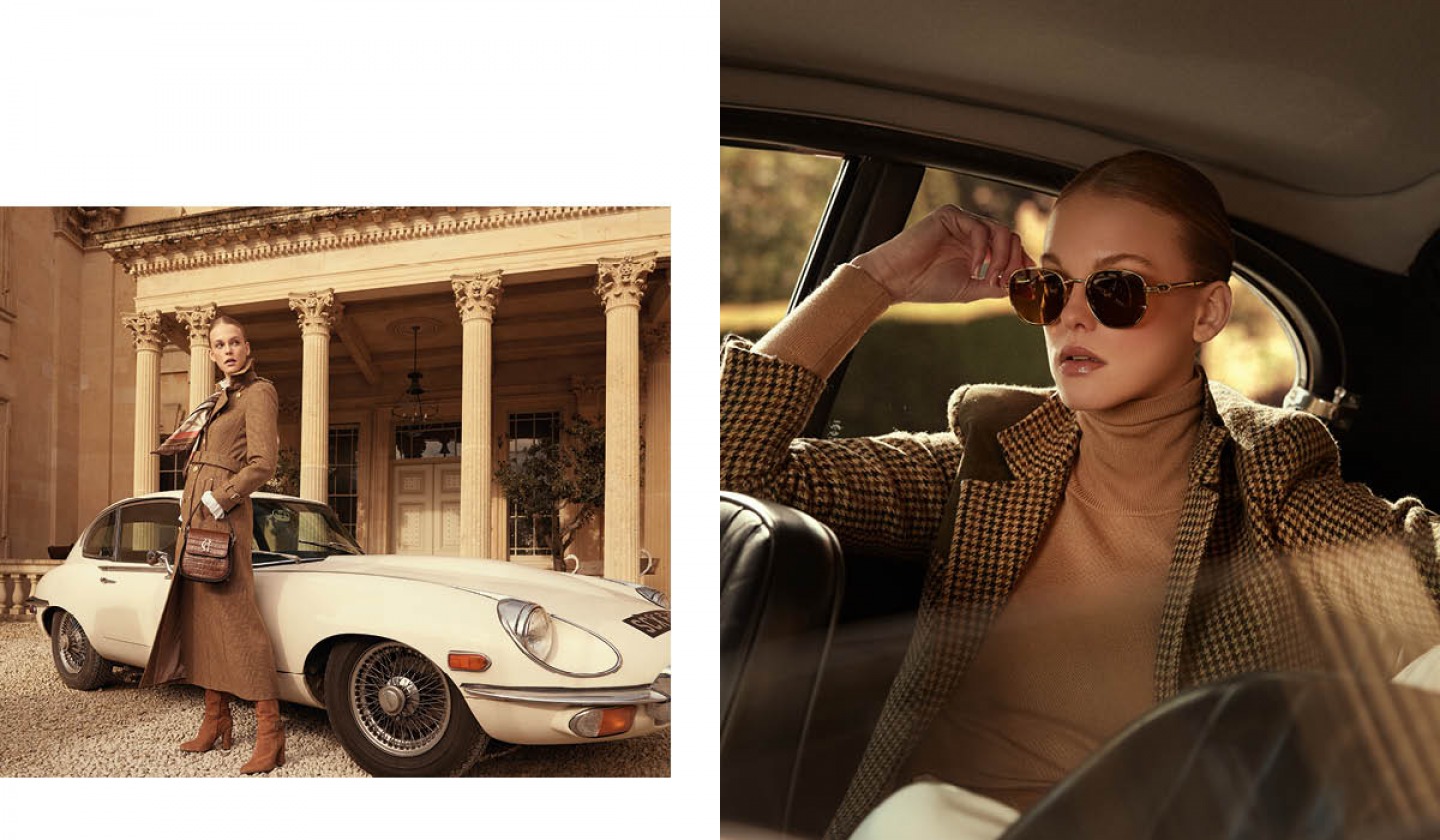 'The new store will showcase the latest womenswear collections from Jules B's own unique selection of designer brands'
Jules B are winners of the coveted and prestigious Drapers Lifetime Achievement Award, a huge accolade in recognition of their achievements in the industry. They have also won Draper's Best Independent Fashion Retailer an incredible three times, so it seems we can rest assured they know what they are doing.
Jules B's Northern headquarters are in a vast warehouse-cum-office space which also houses the Jules B online business, which operates 365 days a year, and whilst it's not always been plain sailing at Jules B HQ (as any small business trying to negotiate the vagaries of the fashion industry – or any industry come to that – will appreciate), it is certainly exciting to see new investment in a bricks and mortar store.
Julian acknowledges the challenges that running such a complex business presents. 'But we still enjoy what we do, and are excited to be able to bring something new to Harrogate,' he says. And it's palpable when you meet Julian that he does get a buzz out of his business. He loves to travel and believes it inspires him. Whether it's the back streets of the world's major fashion capitals, or the spice markets in India, there is something to learn everywhere you go.
'If you're not curious, you're dead,' he says, and both he and Rhona spend a lot of time seeking out new labels for their customers, and will trawl every aisle of every exhibition to make sure they don't miss something.
He's a great fan of the luxury British brand Holland Cooper, for which he was one of the first major stockists, and acknowledges the journey Jules B and the brand have been on together. 'Our very first order sold out almost overnight and it's remained a hugely strong seller for Jules B ever since. Superior tweed woven in Scotland, combined with the finest suede and leather for luxury tailoring. What's not to love?' Certainly the current Jules B customer base loves it, and Julian and Rhona believe it's perfect for their new North Yorkshire store. Holland Cooper will sit alongside other new brands for Harrogate such as Hayley Menzies. There will be other established brands too, including the more zen-like Oska sitting alongside less designer-led, luxurious, and easy-to-wear everyday pieces, and accessories from labels such as One Hundred Stars, Rag & Bone and Elliot Rhodes.
Like so much of the fashion industry, Julian is conscious about sustainability. He won't be drawn on the subject of fast fashion but genuinely believes that good clothes are like friends – you need to treat them well and they will last – and often become better over time. Importantly, he and Rhona both understand that their customers also need to see value in what they purchase which has helped dictate the ethos of the new store, which will also sell an exclusive range of lifestyle products including Dr Vranjes Firenze home scents.
With the new Jules B store set to open at the beginning of the new season, we know it will quickly become a favourite for all discerning, stylish shoppers in North Yorkshire.
Jules B
Now open at: 5 Cambridge Crescent, Harrogate HG1 1PE
julesb.co.uk