How Sarah J Thomas Went From Beauty To Baking
Sarah J Thomas is the entrepreneur behind award-winning Clockface Beauty, but her new business venture sees her switching beauty for baking
We caught up with Sarah to find out how she created her own lifestyle brand from her Yorkshire base.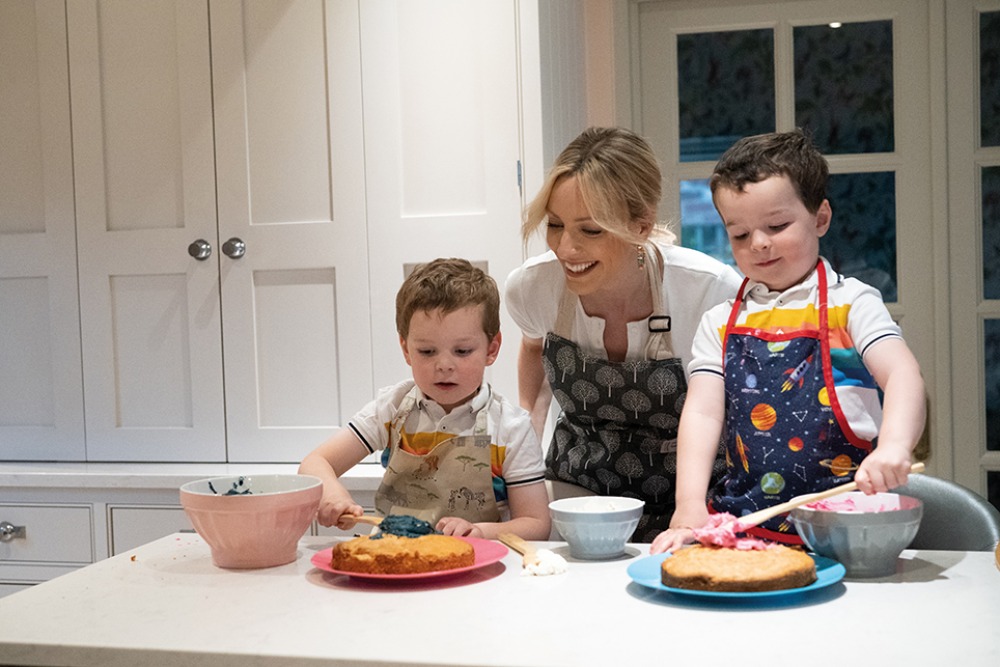 Tell us a bit about yourself.
I'm a mum of two little boys aged four and five, and wife to Nick. We live on the outskirts of York with our lockdown puppy Baxter. I am also the founder and CEO of multi-award winning natural skincare brand Clockface Beauty, and Sarah J Thomas Bakes.
How did Sarah J Thomas Bakes come about?
Before the first lockdown I always said, 'I can cook well but I can't bake'. This all changed when my eldest son was asked to bake gingerbread men for a school project – and my instant love affair with baking began. It quickly grew from a hobby and a way of switching off, as friends and family started requesting specific bakes. I soon realised that my bakes made for a really strong business, and it went from a hobby to an obsession!
How has it been building your business from Yorkshire?
I was born in York and sweet things and confectionery play such an important part of the history of the area, so it's perfect – and with the vibrant food scene it's been the perfect place to launch Sarah J Thomas Bakes. The cakes for collection are all for customers who live in Yorkshire which itself has such a strong business and local community feel – so it's been a joy to start my second business here. The weekly postal treat boxes can be delivered to anywhere across the UK, but everything we make is hand-baked here in Yorkshire.
Do you have any tips for budding entrepreneurs?
Follow your instinct and try not to doubt yourself. If you have a product or service that you wholly believe in and you've researched your market well, I'd always advocate going for it. We all have moments where we learn but I've always trusted my own judgement along the way.
'I was born in York, and sweet things and confectionery play such an important part of the history of the area'
What is your favourite thing to bake?
I absolutely love creating the different bakes each week for the postal treat boxes, as the customer gets to choose what four bakes they put into their box, and I vary them each week. This can be something like a brownie, edible cookie dough, cookie pie – actually the list is endless. It really allows my creative side to flow. My recent Terry's Chocolate Orange Edible Cookie Dough sold out incredibly quickly after it went live which was so great to see!
What's the best thing about what you do?
It has to be creating food people love to eat – there's nothing better than that!
Where do you see your business in five years' time?
I would love it if part of every household's weekly routine was opening a postal box of baked treats by Sarah J Thomas Bakes.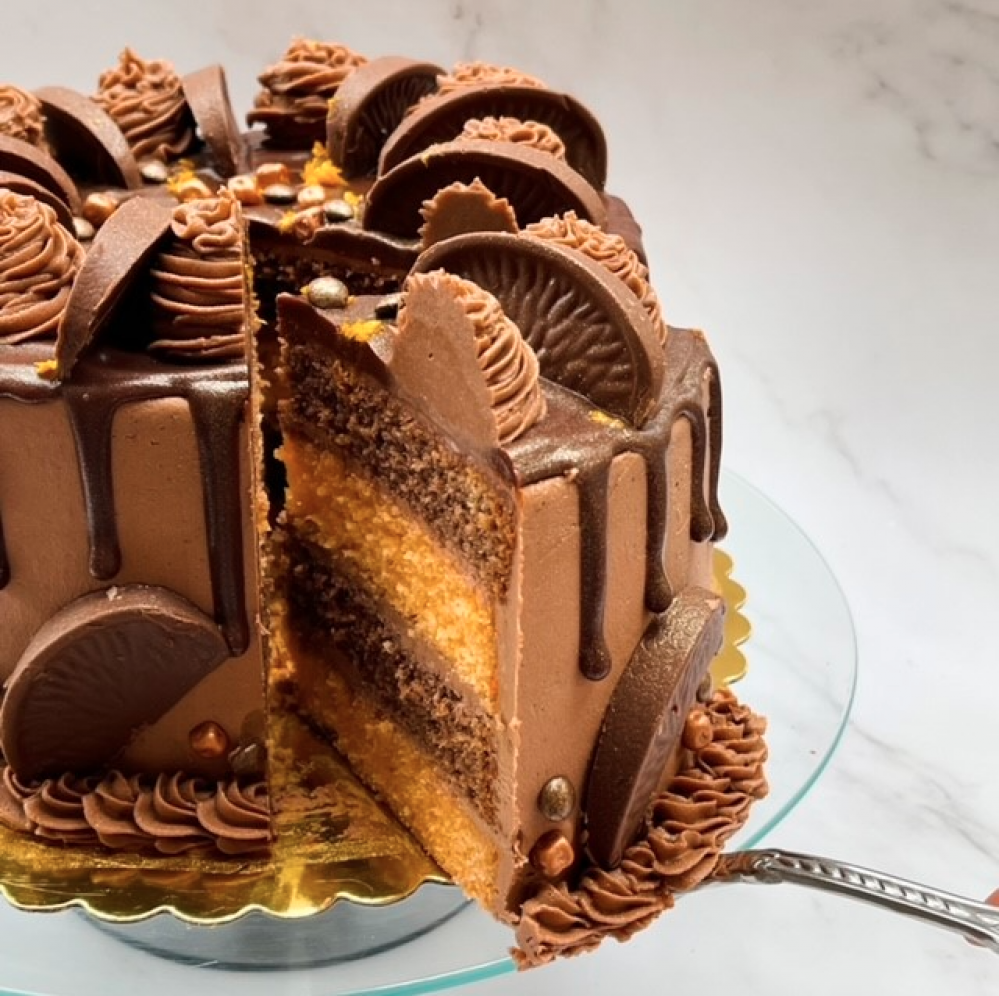 Drink of choice?
A smoothie – at the moment I am loving making a mango and blueberry smoothie for my breakfast most mornings. It's such a great way to start the day.
What are you reading at the moment?
Actually most of my reading is baking magazines. I am a monthly recipe contributor to Baking Heaven too, so that one is never too far away from the bakery!
Favourite TV series?
This may come as no surprise, but currently it's The Great British Bake Off – my husband and I have also been binge watching This Is Us recently - it's great!
How do you create a balance between your businesses and personal life?
That's the ultimate question and I'm not sure that I ever get that one completely right! There are some weeks when I think I've got it spot on, and others where I feel work or home takes more. I think the key is to accept that, and hope that over time things balance out. I always make sure either on a Saturday or Sunday we go out as a family away from the home (usually exploring the beautiful countryside of Yorkshire), with absolutely no working. I think it's also important to factor in a couple of 'me time' rituals too.
Favourite place in Yorkshire and why?
This is a really hard one for me, I have so many favourite places. But I think it's Fountains Abbey – I have made so many special memories there with my family as a child, walking with friends, and now playing hide and seek with my two little boys. It's my go-to whenever we have visitors staying from outside of Yorkshire too, it's such a special place and it doesn't matter how many times I visit, I feel like I always see something new.