How to Win a Yorkshire Farmhouse and £100,000 Cash
Omaze has launched its latest Million Pound House Draw, offering the chance to win a picturesque farmhouse near Harrogate, along with £100,000 in cash
The draw is raising vital funds for Blood Cancer UK and is supported by two of the original Calendar Girls, Tricia Stewart and Lynda Logan.
Omaze has launched its latest draw with a picturesque farmhouse in Yorkshire as well as £100,000 in cash, combining for a grand prize value worth over £2,000,000. The draw is part of a new campaign to raise crucial funds for Blood Cancer UK and is backed by Blood Cancer UK supporter and Calendar Girls actress, Celia Imrie.

The winner of the Omaze Million Pound House Draw, Yorkshire will get the keys to a beautifully renovated, 17th century, hillside farmhouse located close to the Nidderdale Area of Outstanding Natural Beauty.

The charming period stone farmhouse also comes with a guest cottage, meaning the property has four bedrooms in total. It comes mortgage free – with all stamp duty and legal fees covered. The winner is also given £100,000 in cash – and can decide to either live in the house, rent it out or sell it.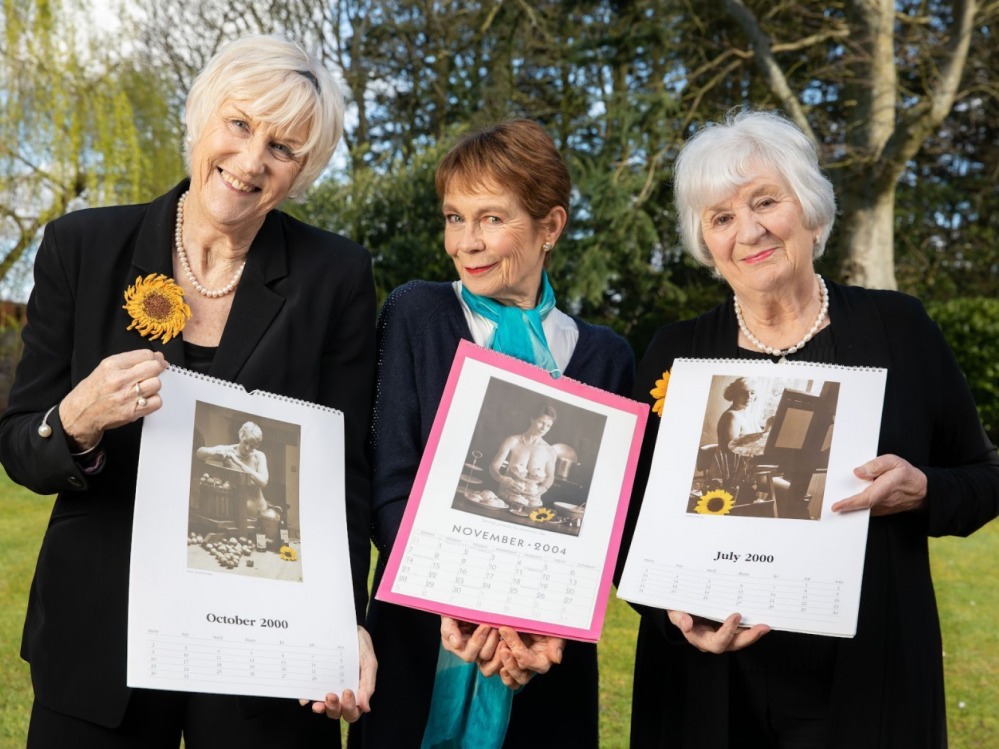 If the winner decides to rent it out, local estate agents estimate that the property could achieve an annual rental value of almost £50,000. The tranquil countryside setting provides breathtaking views across the neighbouring valley and is surrounded by approximately five acres of manicured grounds and gardens.

As well as making its grand prize winner a multi-millionaire, the Omaze Million Pound House Draw, Yorkshire will support Blood Cancer UK. This is the second time the charity has teamed up with Omaze. The first partnership, last year, raised £1,000,000, funding new research projects into saving the lives of children who, because of the nature of their blood cancer, currently have some of the poorest outcomes. The latest Omaze Million Pound House Draw will build on this, raising crucial funds to further develop research into hard to treat blood cancers and investigating treatment types that could be more effective and potentially less harmful treatment particularly for younger people. Omaze has guaranteed a minimum donation of £100,000 and has a target of at least £1,000,000.

The draw is backed by Olivier Award-winning actress and Blood Cancer UK supporter, Celia Imrie, who has been involved with the charity since appearing in the film Calendar Girls as Celia – alongside Dame Helen Mirren, Dame Penelope Wilton, and Dame Julie Waters – 20 years ago this September. The film tells the story of a group of friends from the Women's Institute inspired to shoot their own Pirelli-style nude calendar to raise funds for Blood Cancer UK – after one of them, Angela Baker, tragically lost her husband John to non-Hodgkin Lymphoma in July 1998.
Celia was reunited with original Calendar Girls Tricia Stewart and Lynda Logan, as well as Lynda's husband Terry, the famous calendar's photographer, to mark the launch of Blood Cancer UK's latest partnership with Omaze. 'I can't believe it's been 20 years since Calendar Girls was released,' says Celia. 'Getting to know the original girls was such a privilege, what they've achieved is truly inspirational. I've supported Blood Cancer UK ever since I first met them.

'This second partnership with Omaze is wonderful – the previous draw raised huge awareness and an incredible £1,000,000 for the charity. We're all hoping this house will do just as well, it's supporting such an important charity. Blood Cancer UK's research plays a pivotal role in the battle to beat blood cancer and everyone who enters the draw is helping to support this incredibly worthwhile cause.'

Original Calendar Girls Tricia and Lynda are delighted the latest Omaze house is in their native Yorkshire – with Lynda joking that 'it's only 10 minutes away from where I live so I'll be popping round for a cup of sugar'.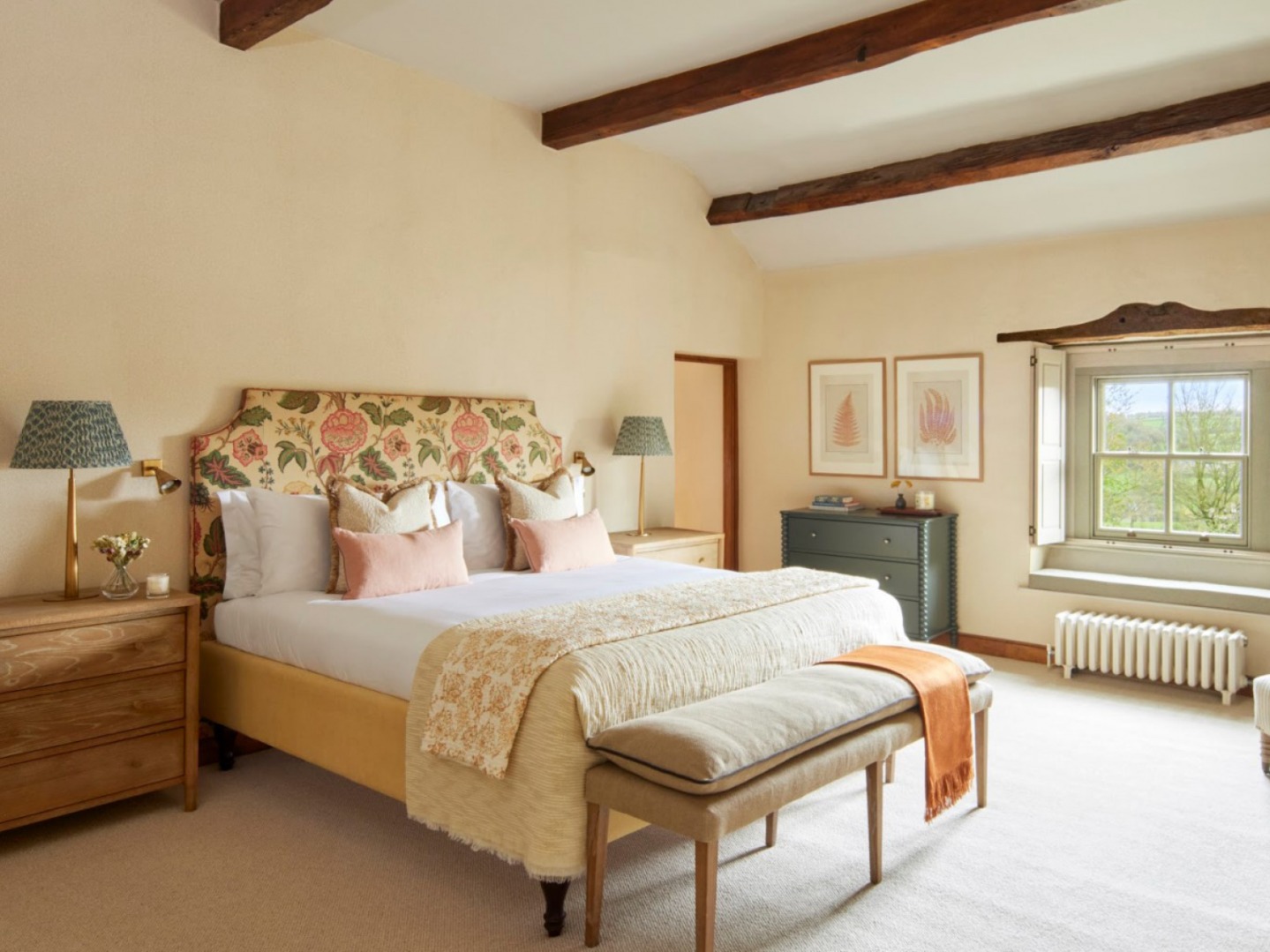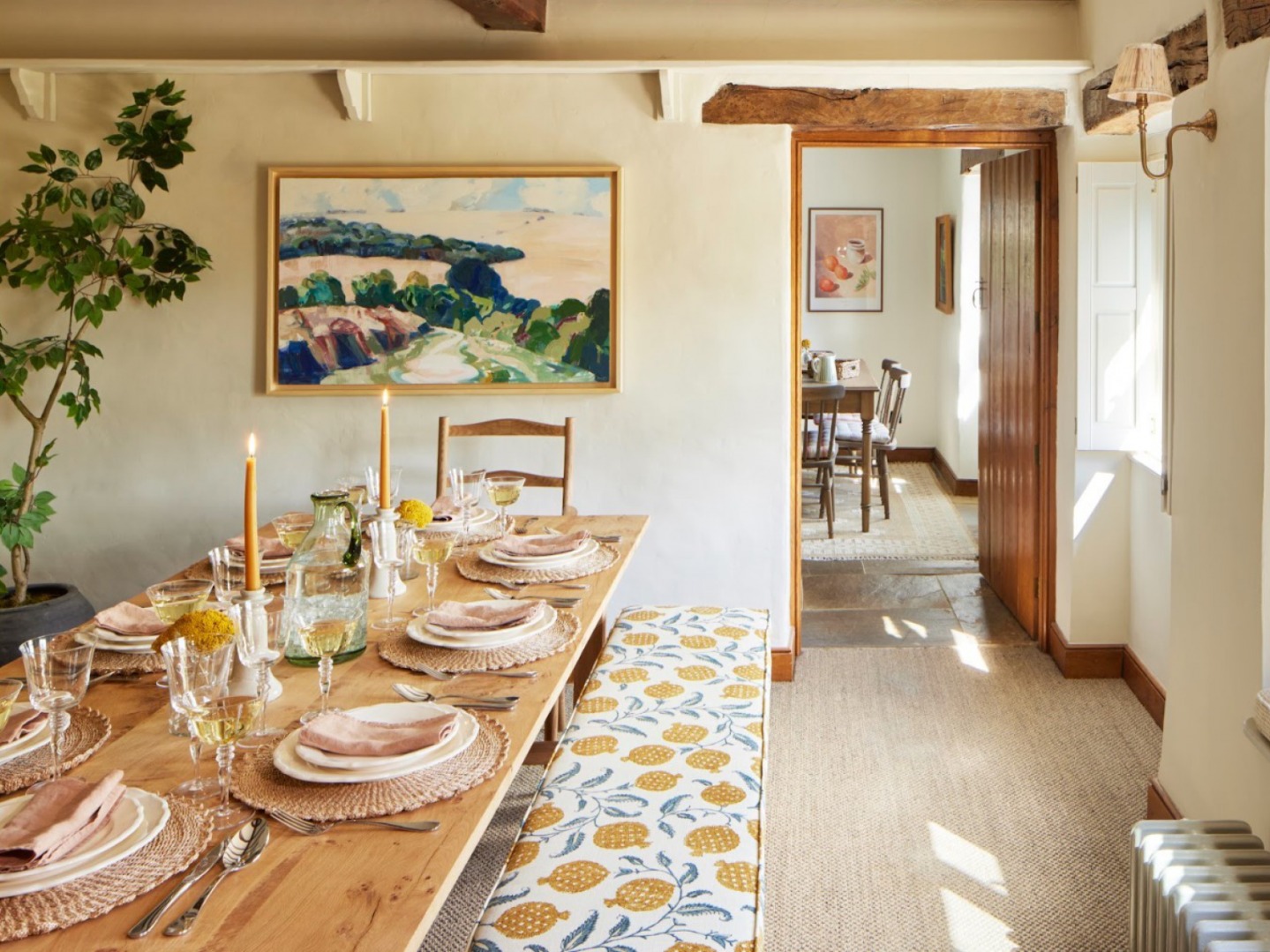 James Oakes, chief international officer at Omaze, says: 'We're very proud to be partnering with Blood Cancer UK again for our latest house draw in Yorkshire. By offering this beautiful property, along with £100,000 in cash, we're giving people the chance to live mortgage and rent free for the rest of their life – as well as raising money for charities whilst introducing them to brand new audiences. We're incredibly proud that the Omaze community has already raised £13,250,000 for good causes across the UK.'

Take a peek inside the house here.

Draw entries for the Omaze Million Pound House Draw, Yorkshire are available now at omaze.co.uk. The draw closes on 30th July 2023 for online entries and 1st August 2023 for postal entries. For full terms and conditions, see omaze.co.uk. No purchase necessary to enter. Over 18s and UK residents only