How You Can Make a Habitat For Wildlife in Your Garden and the Importance of Teaching Children About Nature
Learn how to bring life back into your garden with Middlesbrough Ecologist Terry Smithson
BioScapes are making a garden a home for amphibians, hedgehogs, and pollinators with their first-of-its-kind planter eco-system. Ecologist and biodiversity manager Terry Smithson talks about saving the biosphere and teaching children the importance of nature.
Nature is a super hero – it has the ability to reduce stress, improve mental health, create food, sustain life, and decarbonise the atmosphere. We all know that our planet is suffering at the hands of climate change, but as a community, what can we do to help without turning back time?
BioScapes have set out to answer that question, designing tiered garden planters that reintroduce wildlife seamlessly into private and public spaces. After working with local communities to fit these planters into offices and schools up and down the country, BioScapes are aiming to teach more people about the plethora of life in their own back gardens.
'BioScapes make planters on steroids!' laughs Terry, BioScapes' biodiversity manager. 'It looks like a standard planter from the outside, but it has a whole range of habitats within it – bee hotels, hedgehog hotels, an amphibian refuge, all kinds of ecosystems brought together to increase biodiversity in a compact nature system. People want to do something about climate change. We're in a biodiversity crisis and people want to help, but sometimes they're not sure how to go about it. These units make it simple to bring wildlife back into those spaces.'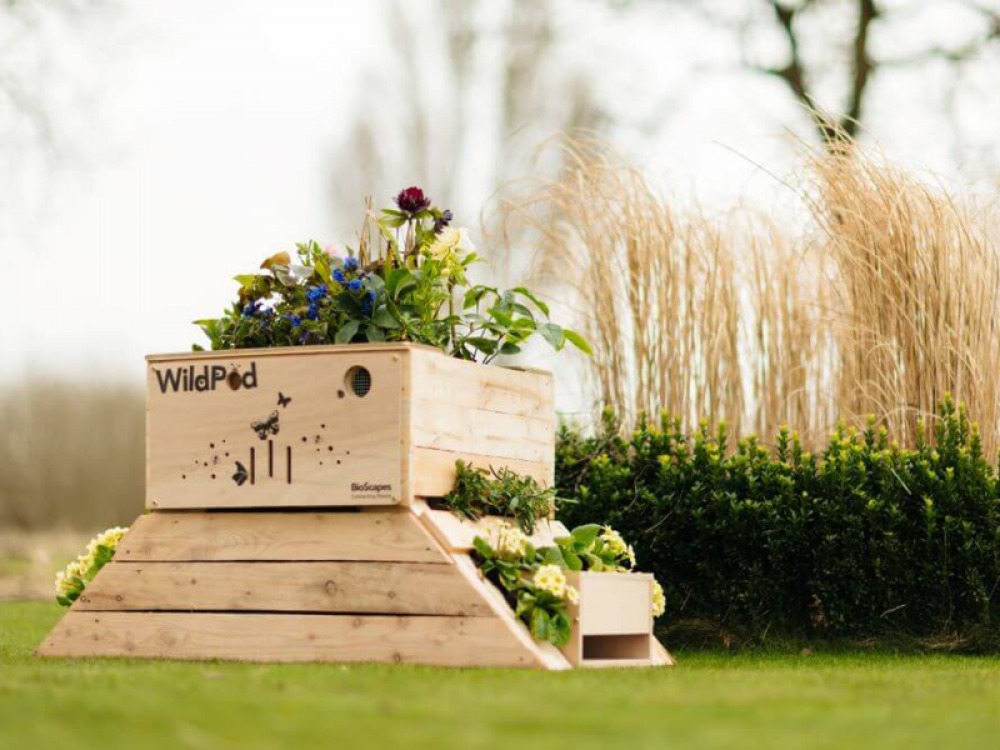 Terry originally hails from Middlesbrough, and from a young age he's been an impassioned environmentalist – a by-product of the North East border's beautiful countryside.
'I grew up in Middlesbrough, surrounded by the hills of the North York Moors – turning stones over, looking in bird nests, watching wildlife,' he reflects. 'I went away to Manchester to study and discover how the natural world works, then came back to those same hills to find that they'd been turned from untouched flower meadows into areas increasingly threatened by pollution. I knew I had to do something about it.'
It comes as no surprise that Terry's passion led him to BioScapes, feeling a compulsion to help others connect with nature in the same way he did as a young man.
'I worked with the Wildlife Trust managing nature reserves, but I was mostly developing projects designed to help people engage with and appreciate the value of wildlife,' he goes on. 'I wanted to prove to people that wildlife benefits us in so many ways – economically, socially, and in our wellbeing. Wildlife boosts our mental and physical health, it boosts our mood, and in a learning environment it helps improve students' ability to learn.'
So how does it work? If you were to slice a BioScape planter in half, you would see a mini-community comprised of compartmentalised layers in which different pollinators, garden creatures and their habitats co-exist as a self-contained, and most importantly, self-sustaining ecosystem, as Terry explains.
'We've tried to make one attractive unit which is more efficient in helping these species. We create ecosystems that are self-contained in how they bring lots of habitats into an enclosed space,' he says. 'Not only do we have flowers at the top of the planter for the pollinators, we also have a place for them to breed; we have a rot hole to mimic a pond, making a great breeding place for insects; we have a deadwood area for beetles, giving them an area to hide in the day and then come out in the evening to eat pests in the garden. It's an ecosystem made in a way which is smart and compact.
'I wanted to prove to people that wildlife benefits us in so many ways – economically, socially, and in our wellbeing. Wildlife boosts our mental and physical health, it boosts our mood, and in a learning environment it helps improve students' ability to learn'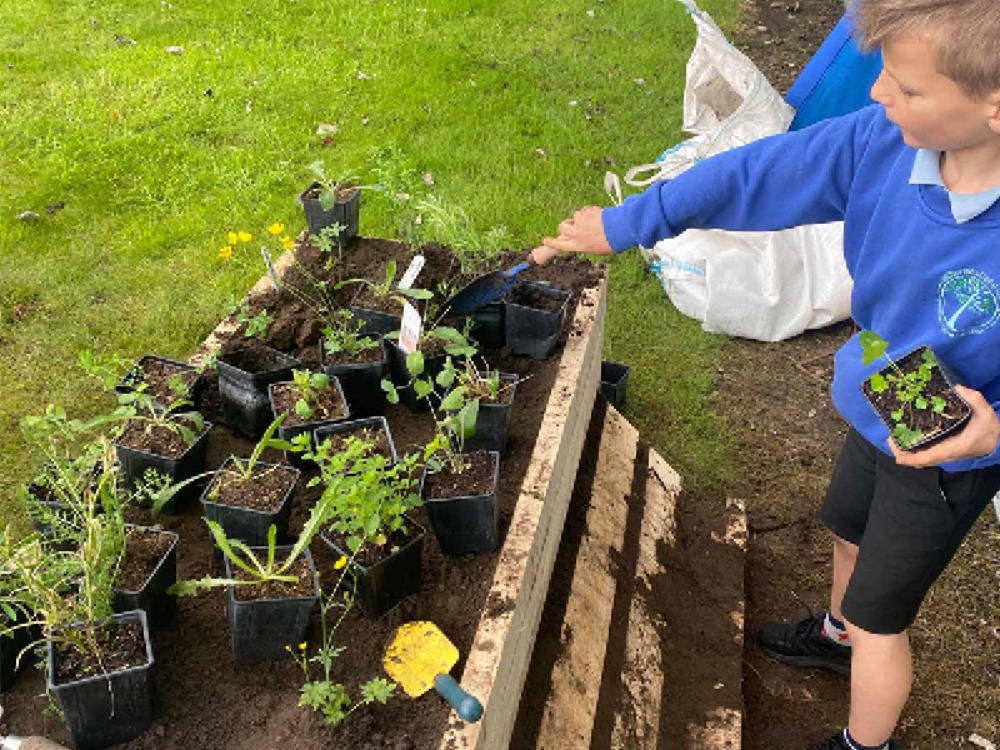 'We make sure the plants, insects, and animals that live there are complementary – they provide food for each other and protection. It's designed to need as little maintenance as possible, even when watering the plants there's irrigation there to make sure the water feeds the plants for as long as possible. Even then, that water retention is used to help soil microbes and flies,' he explains.
These planters come in three forms, all slightly different in shape and size. The WildPod is more appropriate for a small garden; NatureArks are slightly larger and most popular amongst schools; the BioCube is the largest, built with steel rather than recycled materials, and most suited for an office or park. Having recently teamed up with Seaham-based Believe Housing to deliver a case study on biodiversity in our local communities, BioScapes have been to local schools in Peterlee, Bishop Auckland, Meadowfield and Durham to fit planters alongside the children and teach them the value in looking after our enviornment.
'We can drop in and create habitats very quickly, and so we spoke to Believe Housing about how we can help them with their sustainability goals. We put some planters in their offices, some in sheltered housing, and some in schools,' Terry explains. 'These planters were a great way of bringing people together, working together to construct the units and bring wildlife into their community space – wildlife really is a great leveller.
'In schools, the kids loved being able to connect with creepy crawlies and worms, getting their hands dirty – it's fantastic. When we built the NatureArks in the schools, we did it alongside the kids. You can assemble them on site, so it's a really nice project to put together with them,' Terry continues. 'We put the soil in with them and they then did all the planting. The children can watch the habitat change over time throughout the school term. It's a project that the kids can learn together on, and they always get stuck in.'
BioScapes are determined to break down barriers between the human and natural world one planter at a time, hoping that one day we can become less detached from the planet we owe so much to. 'The problem in today's society is that firstly, we're destroying the natural world, and secondly we are becoming more and more separated from it,' says Terry. 'If we can bring nature to people, then there's an undeniable benefit from that, and hopefully if we can inspire people to help protect the natural world, we'll all be better off.'
If you want to see a BioScape planter in your community or garden, find out more at bioscapes.co.uk