An Interior Stylist Shows us the Power of Paint to Update Your Space
Paint is accessible and easily achievable, a tool that anyone can use with zero experience, Emily Henson shows us there are myriad ways to update your home using this versatile medium
First of all, almost anything can be painted. Metal, wood, tile, ceramics, floors, ceilings - there is likely to be a suitable paint product for it. There are many options for paints that are less harmful for both you and the environment, but my (admittedly unscientific) opinion is that using any paint to update a piece of furniture that would otherwise get dumped must surely outweigh the negatives.
Colour wheel. In the Lyon family home, few surfaces are left unpainted. In the formal sitting room, Farrow & Ball's Hague Blue provides a strong backdrop for Natasha's collection of colourful vintage homewares and upholstery.
Matt and muted. In this dressing room, the walls, floor, fireplace and trim are all coated in Blush by Little Greene, for a luxurious enveloping effect set against the darker shade of the bedroom.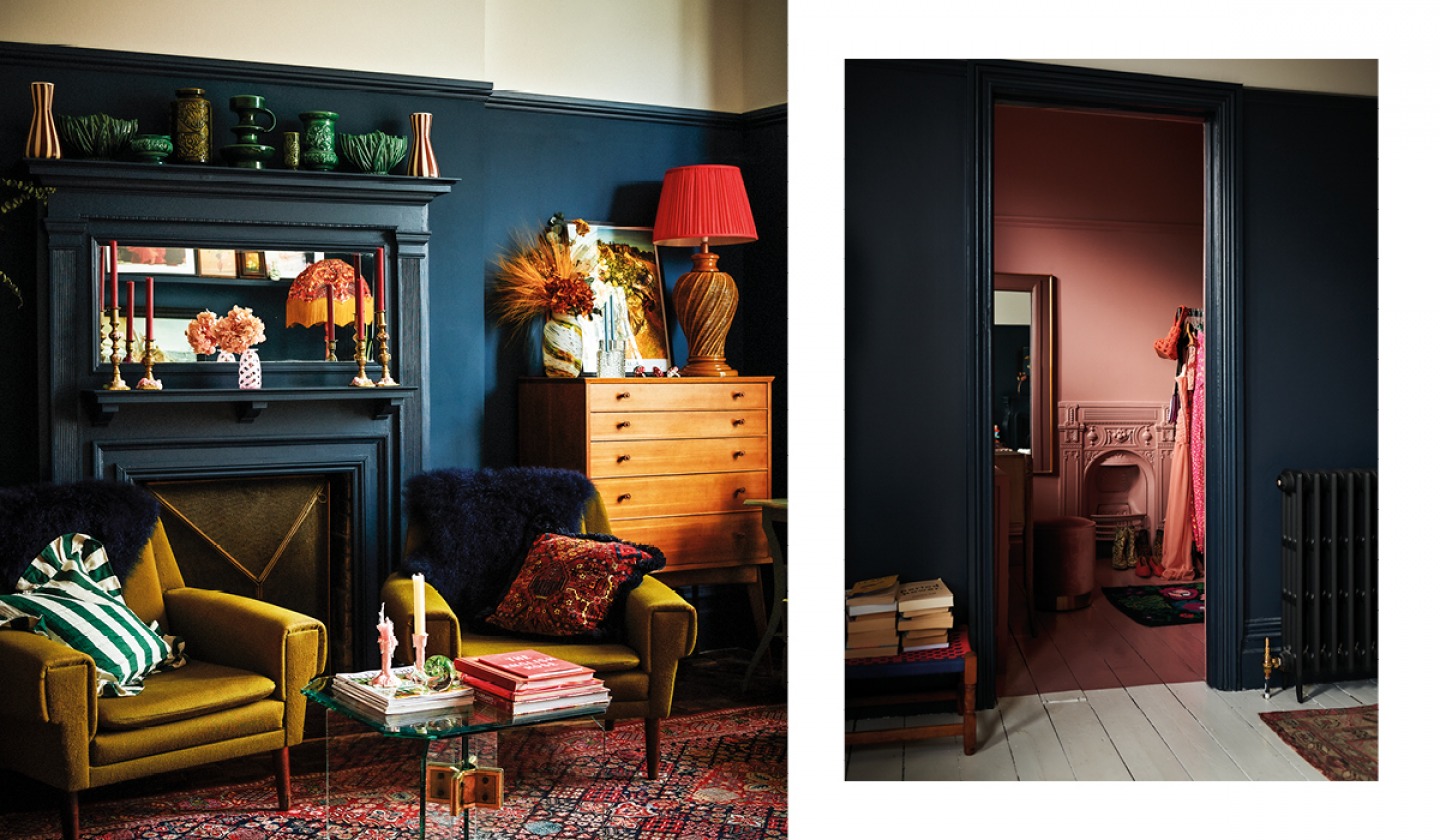 Some people are opposed to painting wood, whether it's in the shape of furniture, doors or fireplaces. I am not one of those people. I certainly wouldn't suggest coating a classic Ercol chair in high gloss, but there is so much brown furniture out there and charity shops and online marketplaces are brimming with tired wooden chairs and tables of no particularly distinguished origin that can enjoy a whole new life with a lick of paint. Not everyone loves the look of bare wood, and for them there is paint.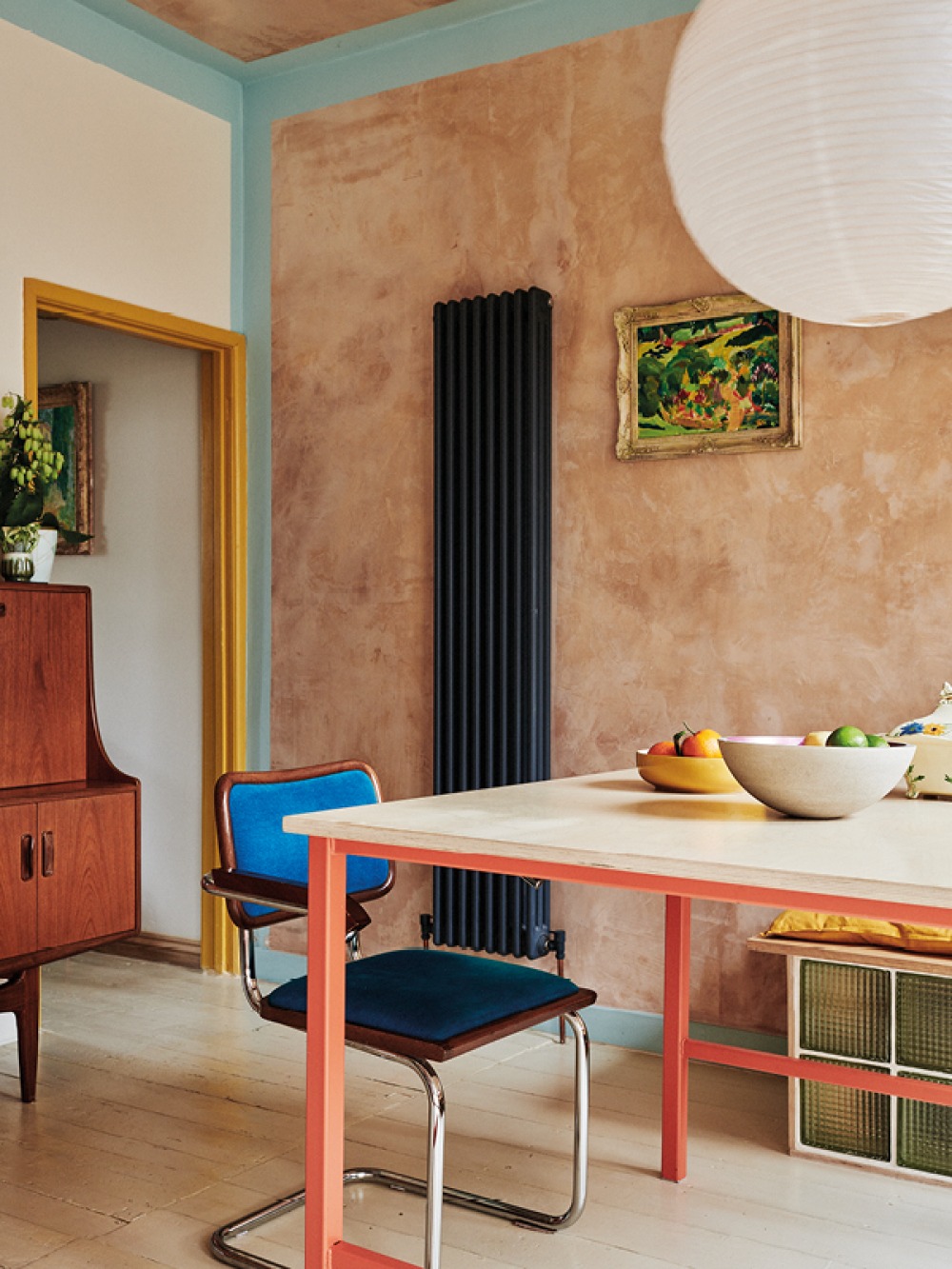 'If you're feeling artistic, think about adding a border where the wall meets the ceiling or paint woodwork/trim a contrasting colour'
In the kitchen the walls are unpainted plaster, sealed with decorator's varnish, but the skirtings boards are painted pale blue, a band of which runs up the corners of the room and creates the effect of coving where the walls meet the ceiling.
I have a few favourite creative updates with paint. Painting old or unattractive radiators the same colour as the walls can make them disappear, while a contrasting colour will make them stand out. Paint internal doors with a pop of colour to make a statement, or link the colour palette of a series of adjoining rooms and hallways, so that the long view tells a story as well the room itself. If you're feeling artistic, think about adding a border where the wall meets the ceiling or paint woodwork/trim a contrasting colour. Paint a panel of colour on the wall to create an interesting backdrop for a piece of art or a shelf. Paint is your go-to for instant impact, whatever your skill level.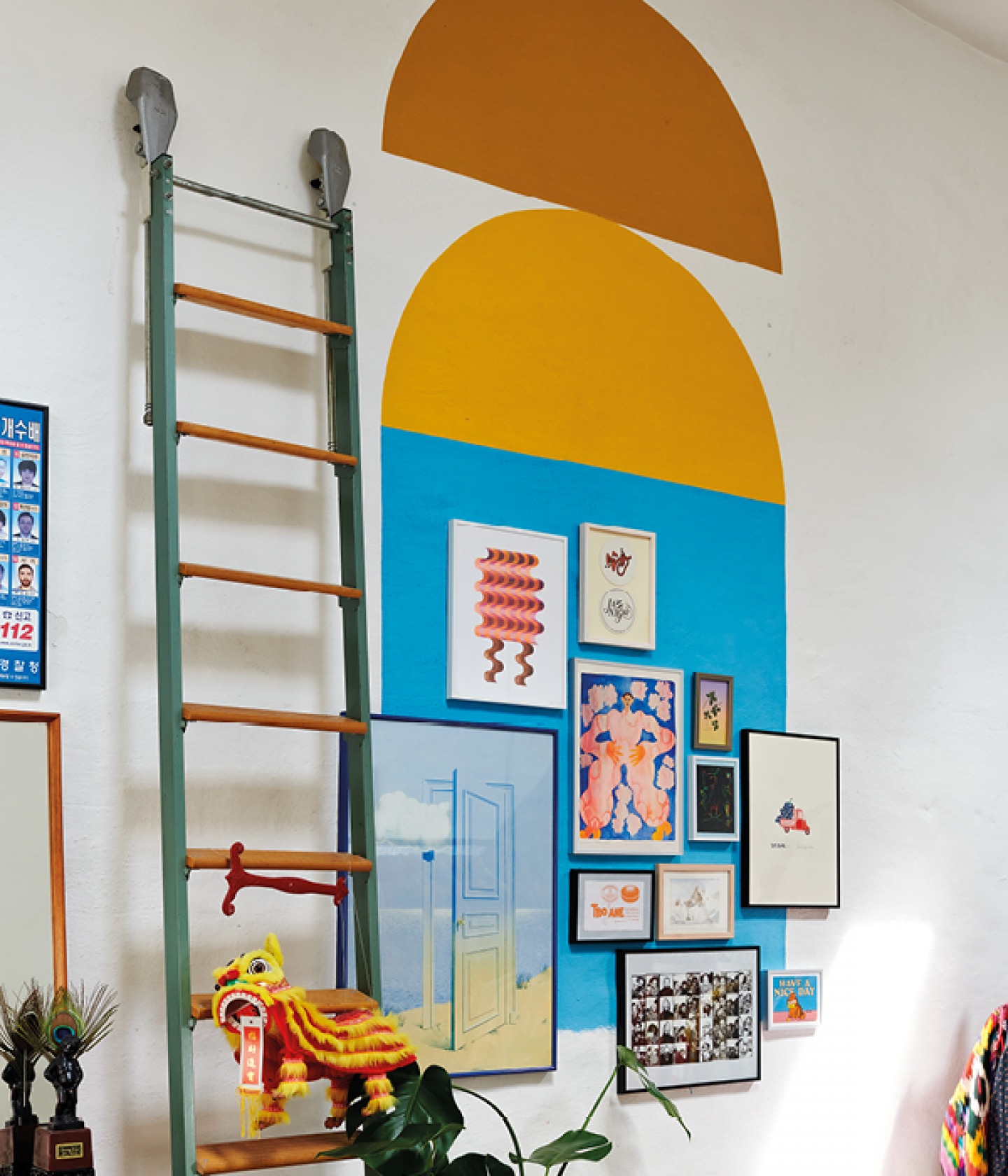 All in the detail. A geometric design is painted on the walls of this high-ceilinged loft space, drawing the eye up to and framing a gallery of artwork.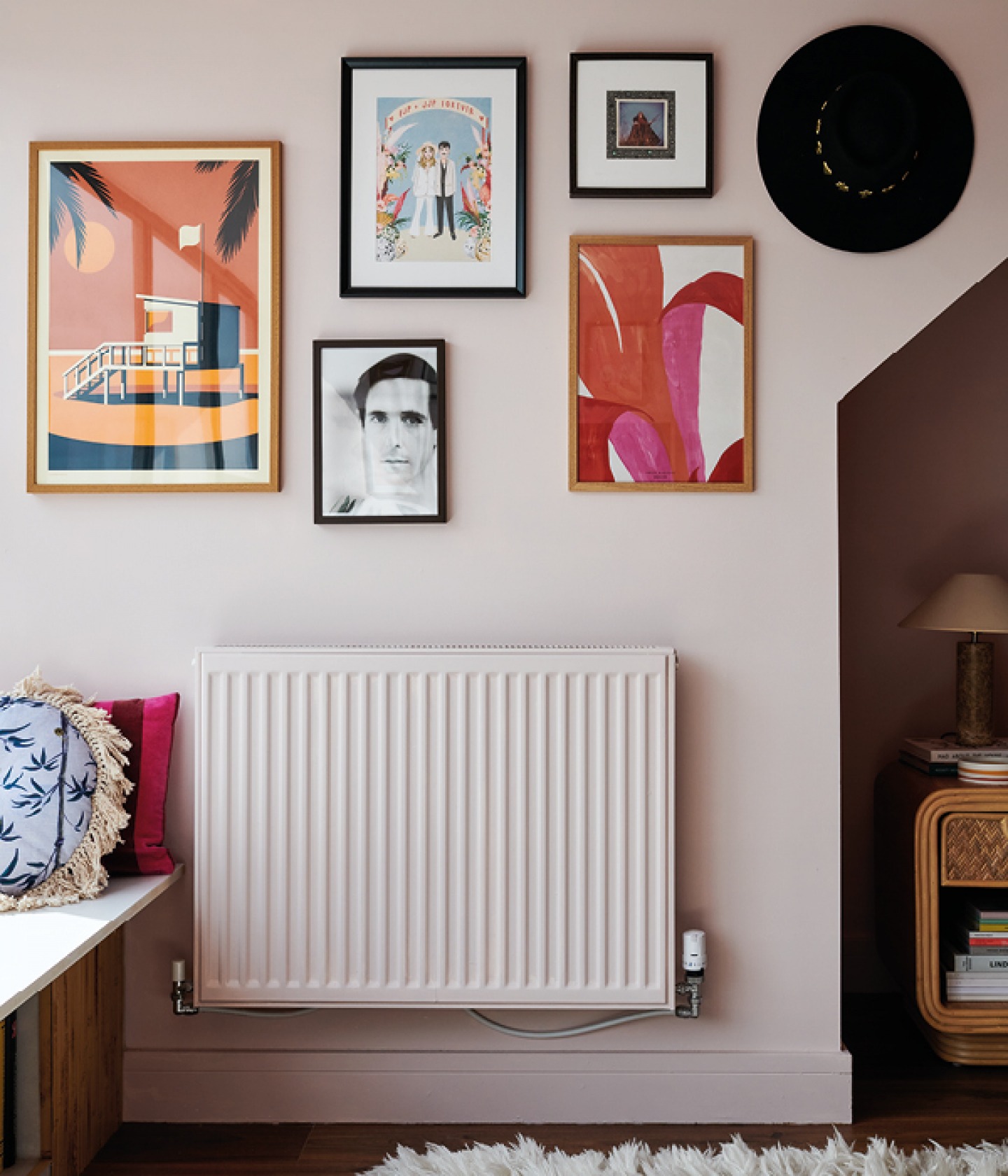 A simple trick to help radiators blend in is to paint them the same shade as the wall.
Create by Emily Henson, published by Ryland Peters & Small (£25) Photography by Catherine Gratwicke © Ryland Peters & Small

This article includes affiliate links, we may receive a commission from products purchased through our website.