Meet the Brand: Acta Sanctorum
With hospitality on hold thanks to lockdown, two of Newcastle's resident DJs turned their talents from turntables to streetwear. Now their childhood dream is a real brand, and it's getting bigger
We caught up with one of Acta Sanctorum's founders, Eski, to find out more.
Having lost their jobs DJing during the pandemic, best friends, Eski and Dammy, needed to find a way to make ends meet, and as a result ended up reigniting a childhood venture.
Passionate about hip-hop culture and luxury streetwear, at the age of just 16 they started a brand named Acta Sanctorum, just selling a few pieces here and there. Seven years later, in October 2020, they had the tools and knowledge to make their previous dream of a big streetwear brand a reality.
'We saw an opportunity in the market way back in 2016, but we finally felt now was the right time to do it the way we wanted to do it. Having got my degree in Digital Arts, and Dammy in Computer Sciences, we managed to gain enough knowledge to deliver the brand in the way we wanted,' explains Eski.
As for so many others, starting a business during a pandemic brought its own struggles. 'It was tough. We both didn't have a job so we literally just started with our savings. But we've had an amazing response and we're growing by the month, so we're sure everything we've been putting in and everything we continue to put in will pay off.'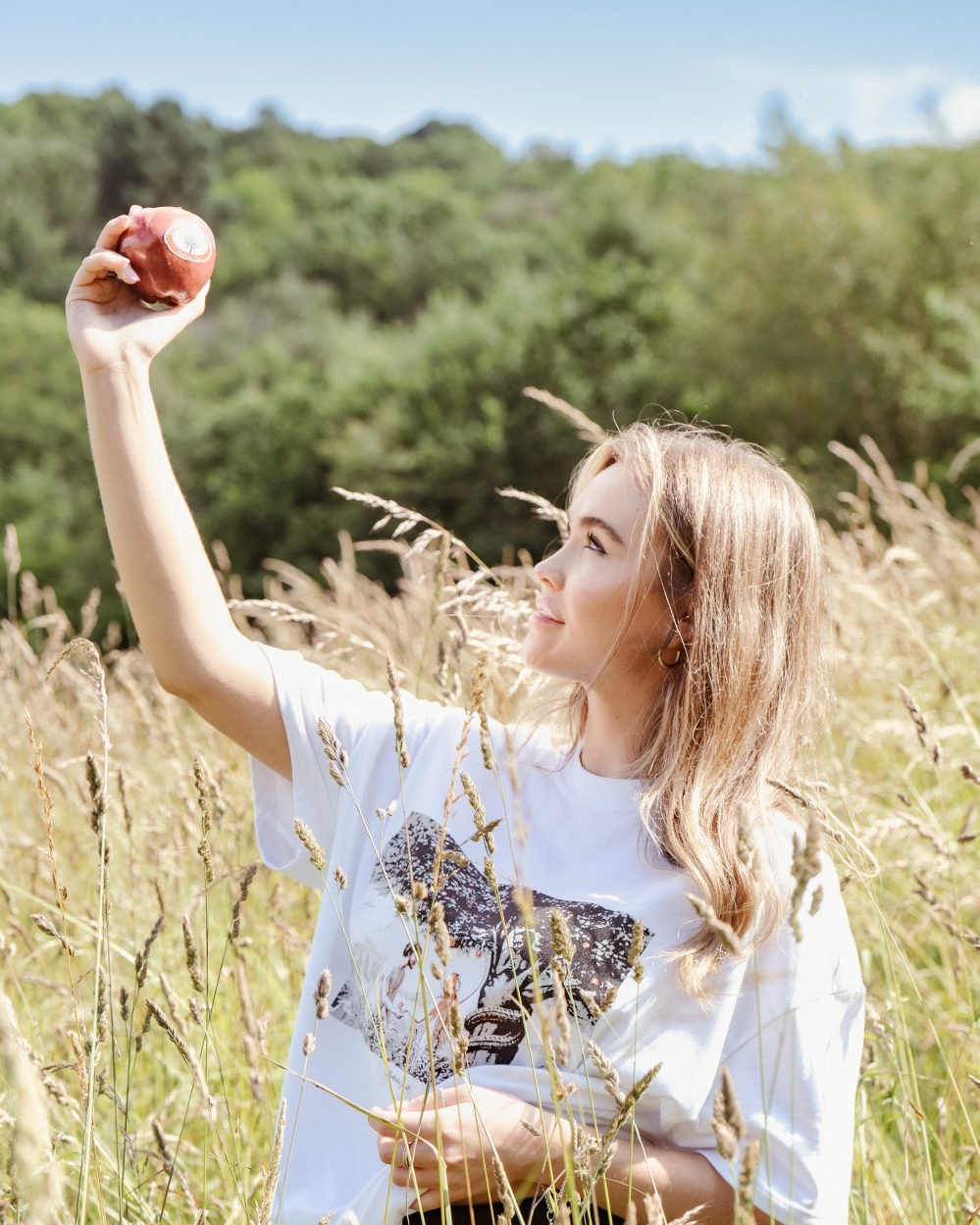 Meaning Act of the Saints in Latin, Acta Sanctorum is inspired by Eski and Dammy's religious upbringing, and each collection is named after a bible verse. However, Eski says, the pieces are definitely for people of all backgrounds.
'We take inspiration from Bible verses and turn them into themes and collections that are universal and relatable to all. It's all about spreading good energy and good vibes through these positive connotations. Without bringing religion into it, we're trying to create a way of delivering a message of how to be a better person, and we just happen to be influenced by Christianity.'
À la many of the industry's designer brands, Acta Sanctorum utilise the idea of exclusivity to drive interest and excitement around their collections. The Canvas Collection includes all the staple pieces your wardrobe needs, and they also do limited drops in which they release just 100 pieces of one design – and once they're gone they're gone.
The most recent limited drop was a collection called Forbidden Fruit, and with only 100 T-shirts in the collection, it focused on quality over quantity.
'Forbidden Fruit is the journey into another realm of quality within our products', says Eski. 'Through the development of our brand we have faced many challenges which have limited us both creatively and physically. For example when we're approaching suppliers, they're denying us fabrics because we're ordering in smaller quantities, and this creates a barrier to reaching our desired goal in terms of quality and design.
'So for us, the level of quality we have attained with this collection is something we've been longing for and tempted by – our Forbidden Fruit.'
As a team of only two, designing, printing and manufacturing their products completely in-house, Dammy and Eski have worked tirelessly to develop their tees, taking them from 200gsm to 235gsm, merged with a four-colour screen print. The hard work was worth it, the T-shirt easily becoming the highest-selling product from all of the brand's drops.
The young designers are hoping to continue with their higher-quality garments, with the next drop in October. A refinement of their very first limited collection, the next range will again be called Heavenly Taste.
'I'm a creative, so nothing's ever going to be perfect for me, and the Heavenly Taste collection wasn't perfect the first time round. But we believe if you have something good, go over it again and refine it until you're happy. We want to deliver a good quality brand that you can rely on. You come to us and you get the same thing time after time after time. If not that, you get better!'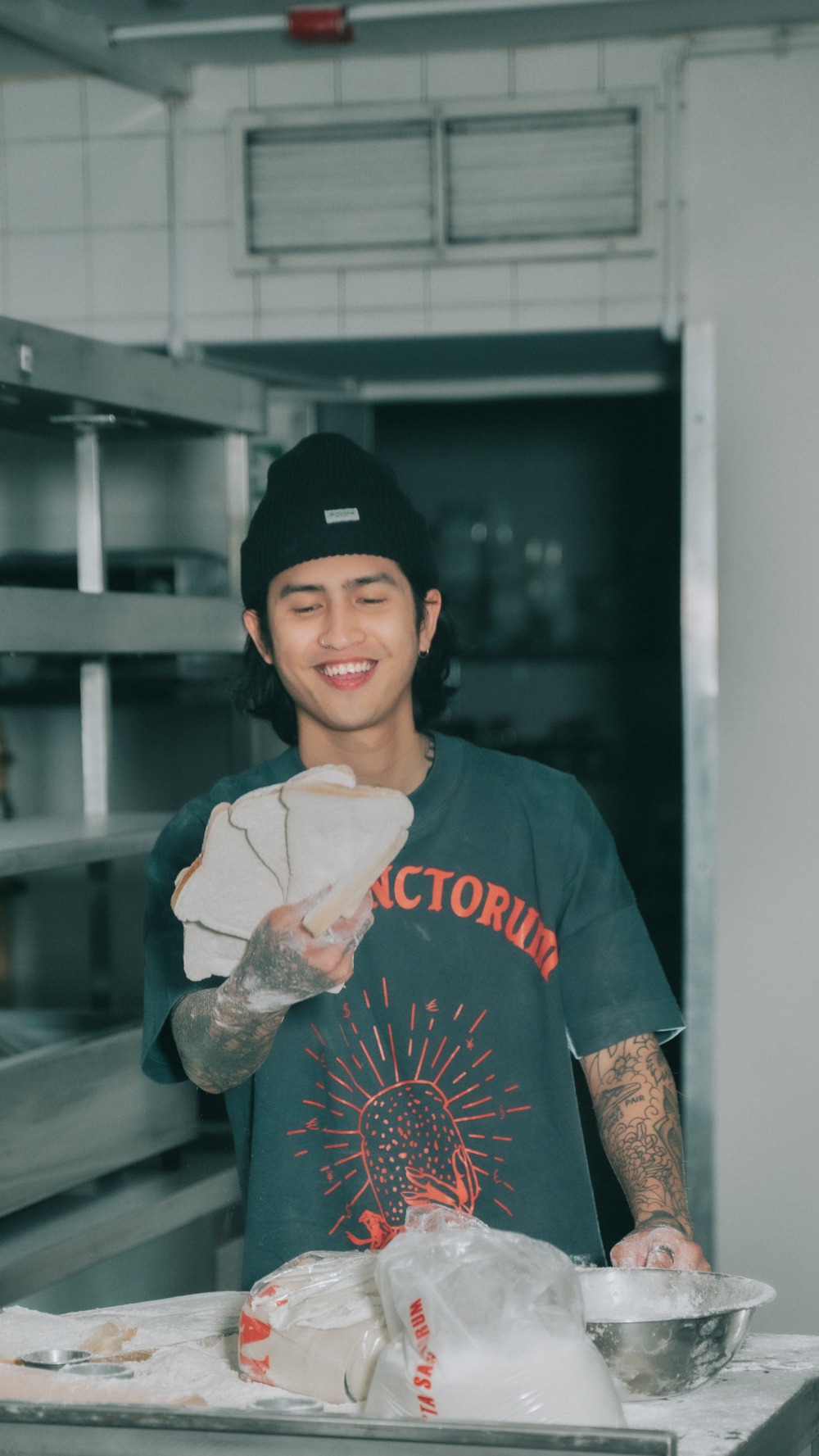 For the Heavenly Taste drop the friends are also going to be running a pop-up, not only to showcase the new collection but also the future plans of Acta Sanctorum and where they're going with their garments.
'Right now we're heavily T-shirt, hoodie, tracksuit, based but we want to make more of a dive into the ready-to-wear fashion world. I'm talking jackets, trousers, socks, everything you can think of wanting in your wardrobe. So, we've got a bunch of archived pieces that will be on display at the pop-up to give everyone a taste of what's to come.'
Eski hopes that this time next year we will be having a very different conversation about Acta Sanctorum, with more pieces and hopefully more employees in the team. But for now he simply hopes their brand continues to grow as it is, and to see even more people wearing Acta Sanctorum clothing.
To shop any of their collections visit actasanctorum.clothing