Meet the Designer: Styled Interior Design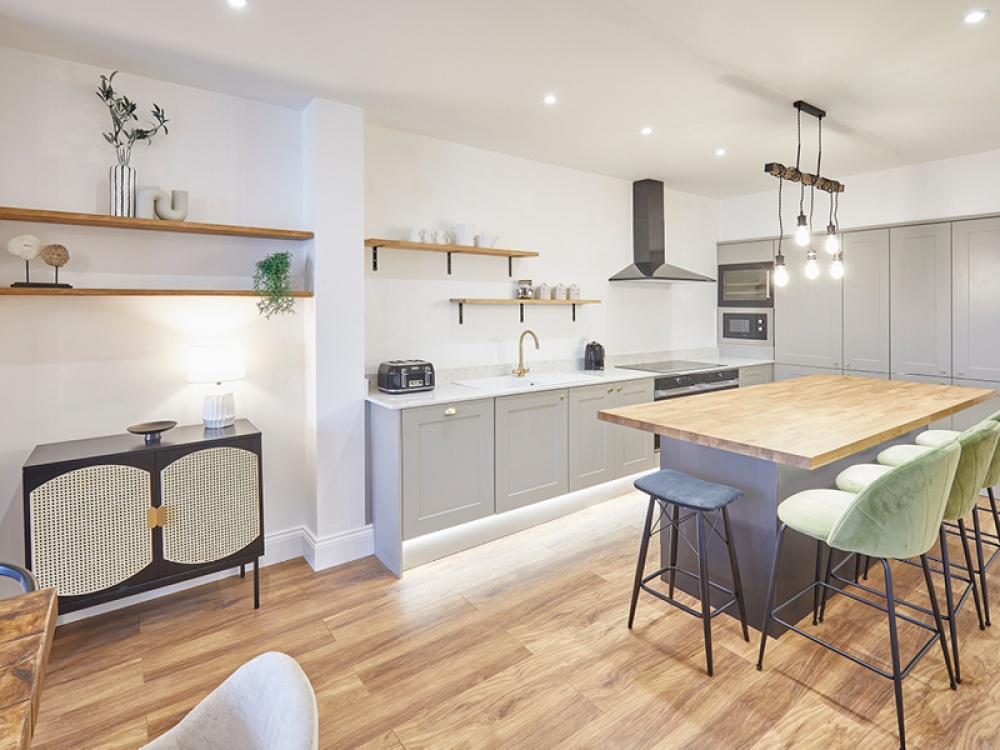 Partnership
We get an expert view on trends for 2023
We chat to Bethany Walker, Head of Interior Design, to find out more about the work of luxury agency Styled Interior Design, and get the inside track interiors trends for 2023.
Tell us what you do.
Styled was born from a passion for all things interiors. Based in the North East of England, we are a luxury interior design agency providing end-to-end design services for those desiring something extraordinary from their accommodation, commercial, hospitality or residential projects. We offer our clients knowledge, experience and peace of mind with an unrivalled passion for all things interiors.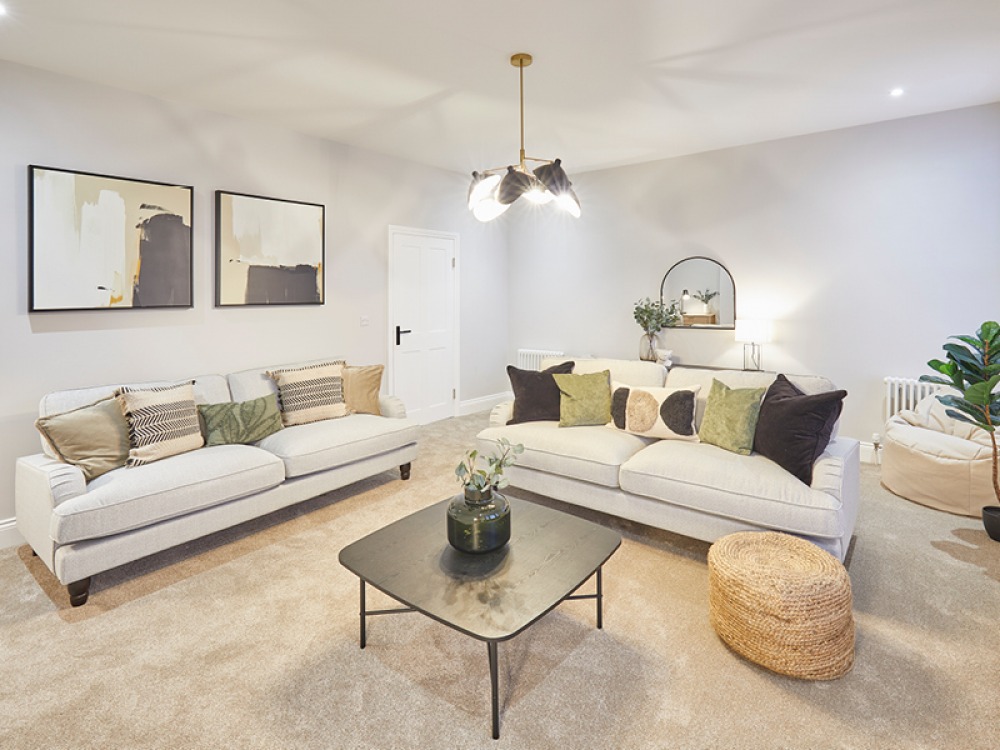 What's your background?
Styled began through our sister company Host & Stay, who are a holiday let management company. We began as a team of two working in-house designing and renovating holiday let properties. However, we soon began to grow to the point where we had to move into our own office space and find our own storage facilities for deliveries.
Our team has a background in a range of different sectors and all have a range of unique and diverse skillsets. It made sense for us to expand our services based on this, from holiday home accommodation to other areas such as commercial and residential. After several months of operating, we won our first large commercial project – a block of luxury apartments in the heart of Scarborough's seaside town centre.
We are now a team of four designers in our own showroom and office on a popular high street in the North East of England [in Saltburn by the Sea]. Due to our growth it was really important for us to a have a customer-facing space for us to meet with new and potential clients and continue to grow our brand at the rapid pace we already have.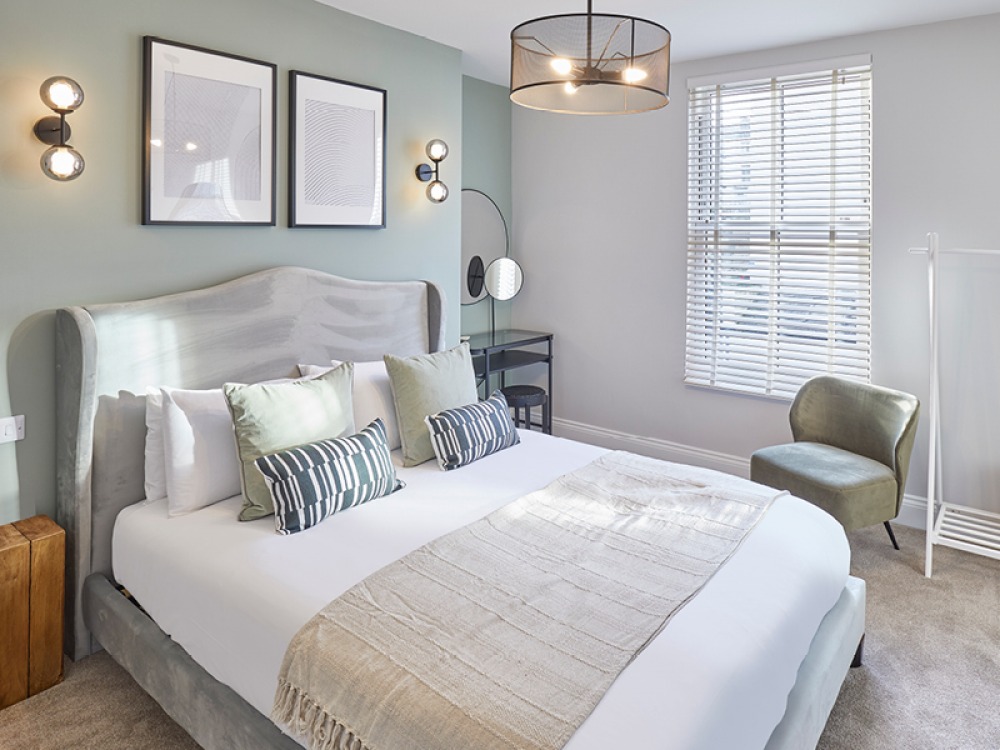 What can clients expect when they work with you?
After a client has expressed interest in working with us, we set up an initial client call to discuss their project, budget, and what services they are looking for from us. Each project is different – some clients just want an initial design concept, while others want us to project manage, from concept to completion.
After an initial call we begin working on setting a design direction, which is essentially a mood board of images that helps give the client an idea of the style and colour scheme we would like to use on their project. Once we are agreed on a colour scheme and direction, we would then put together a furnishing design showcasing all the furnishing items in the design, detailed floor plans and itemised lists showing the full breakdown in pricing. Depending on the size and scale of the project, we would work with subcontractors to ensure they have all the documentation they need to make a start on construction, whilst we manage the procurement of items in the design.
The final stage is installation – this is where the design comes together in real life, and we can begin to add any styling elements and finishing touches ready for the property to be photographed or handed over to the client for residential projects.
'The relationship between designer and client is key in creating a strong and cohesive design'
Tell us about a memorable project.
The brief for our Albion House project was to create a stand-out holiday home based in Whitby, with spaces to entertain and relax, and enough room to cater for up to 13 people. The design had to meet the needs of all age groups, particularly large groups, and accentuate the views from the property over the Abbey and town and down to the sea.
Our team worked closely with WOODSmith Construction from the initial planning stages to ensure cohesion within the design. As part of the renovation, we created floor, painting, plumbing and electrical plans and had regular discussions with the clients to ensure they were always informed and able to follow along with the progress.
The relationship between designer and client is key in creating a strong and cohesive design. We need to take the clients' considerations into account, however we also need to be able to instruct and advise them on the right choices to make. On this project, we had a really great relationship with the client who was thrilled with our work and the end result.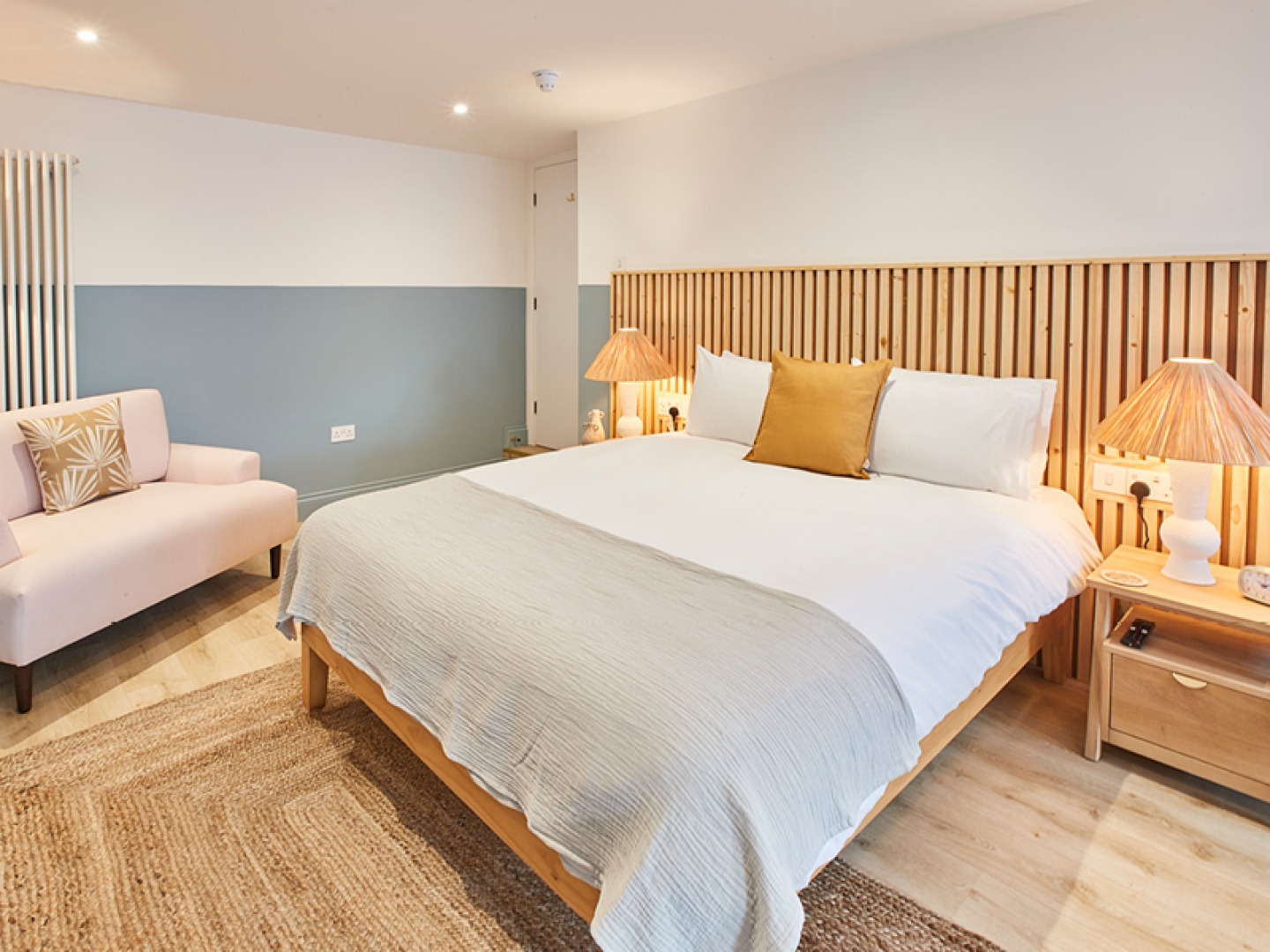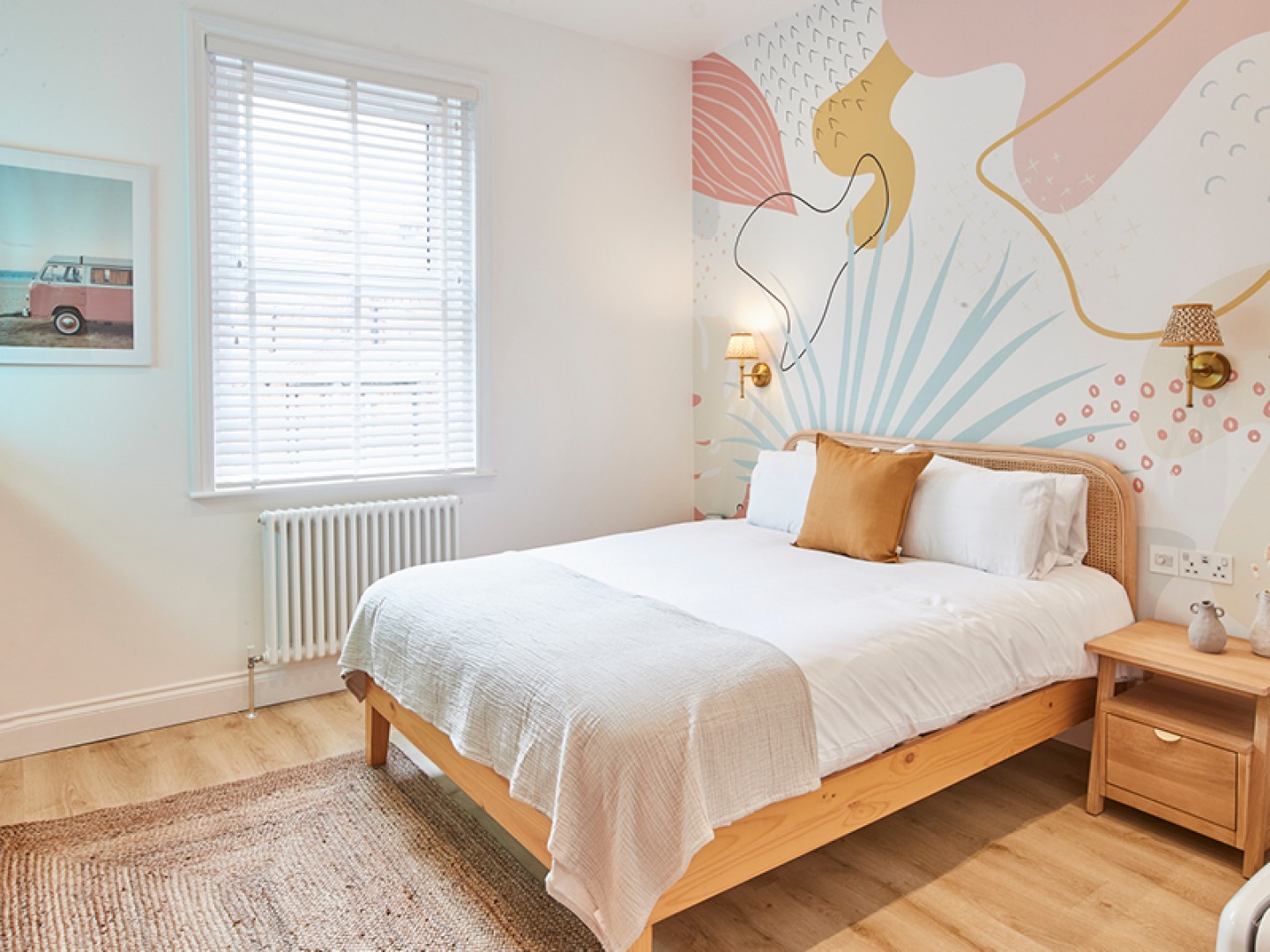 What are you working on right now?
Most recently we have taken on a 59-room hotel on Scarborough's seafront, which is a full renovation project which Styled are managing alongside our ongoing portfolio of holiday let and residential projects. The hotel will offer a fun and quirky design throughout and is heavily inspired by Cali Surf Club and Scandinavian living. We're really excited to be able to add a new lease of life to this beautiful building and create somewhere fresh and exciting to stay in the heart of Scarborough.
What's big in interiors right now?
Sustainability has been a trend within the interior industry that has been growing in importance, and 2023 will see a further emphasis put on it – incorporating more sustainable materials, responsible manufacturing, and repurposed furniture.
This trend will feed into everything, from how we buy furniture to where we buy it from. We are already seeing designs moving towards pieces with reclaimed woods, recycled glass and metal, as some examples. As the demand for sustainability grows, we will also begin to see flexible living grow in importance as a trend within the industry.
It's a really exciting challenge for us to constantly think of ways that we can be more sustainable as a business, and within each of our designs.
To see how Styled can help with your design project, call 01287 348 311 or visit www.styledinteriordesign.co.uk