Meet the Foodies: Motus Dining
After discovering their passion for quality food and exceptional hospitality when traveling the world, Scott John-Hodgson and Rachel Lenham returned to Newcastle to sharpen their skills at House of Tides before launching their pop-up dining experience
We caught up with the couple to find out more about Motus Dining.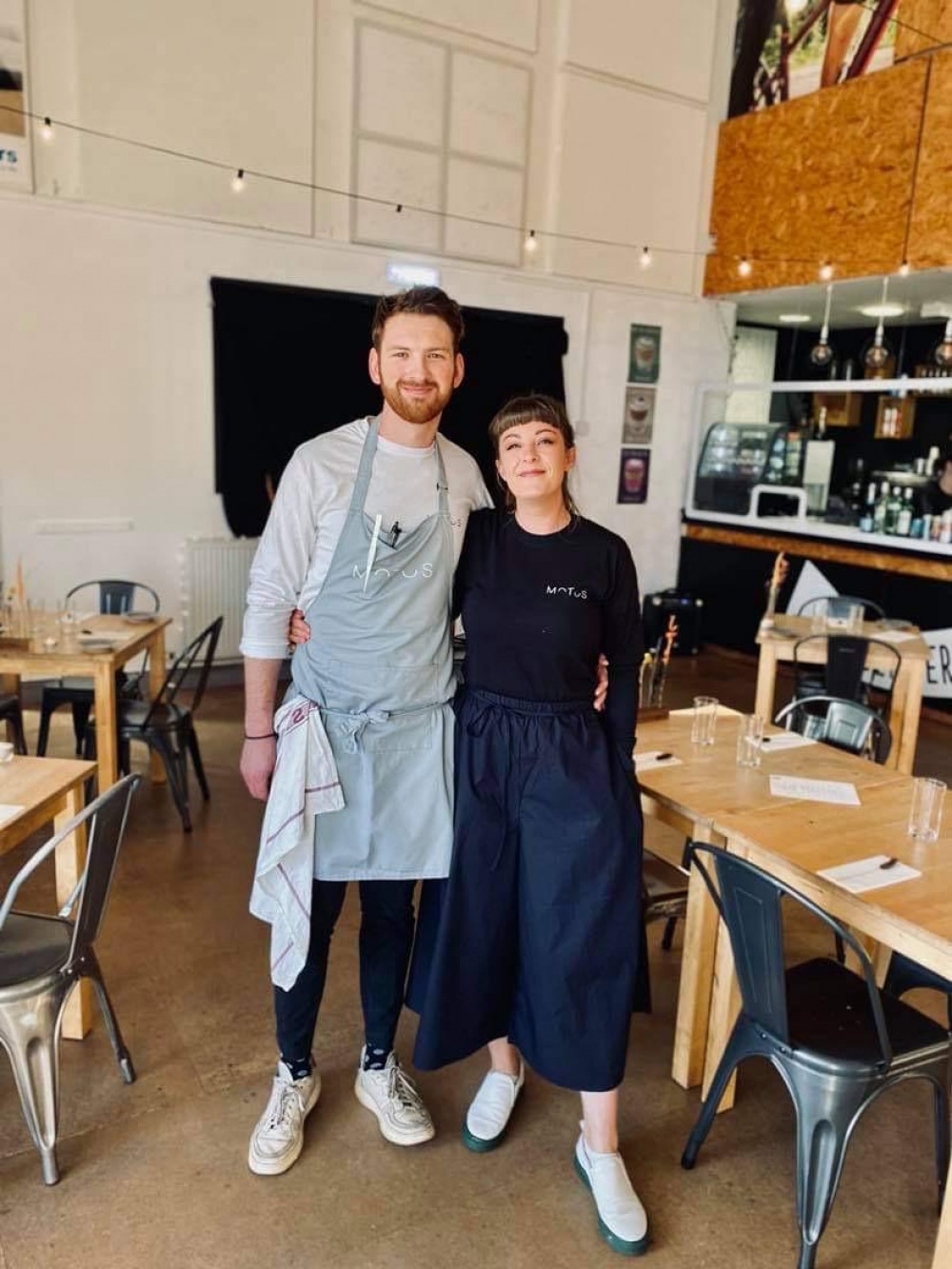 Tell us about yourselves. Where did your passion for food come from?
We were both raised in Teesside and met at college at 16. Scott went to university in Liverpool where he graduated with the aim of becoming a sports coach, although we both fancied a gap year so we started working on Isle of Arran in Scotland during the summer, and have worked in hospitality in some shape or form ever since. During the winter months we left to travel and it was during our time in Wellington, New Zealand that Scott ended up in a fine-dining seafood restaurant and fell in love with cooking. The passion, the heat and the buzz of the kitchen had him hooked. It's also where his love of Asian-inspired flavours and food comes from.
New Zealand and Australia are really hospitality-friendly countries, and they introduced us to how highly skilled and what a respected industry it is. Everyone loves to dine out, and the food culture is very mixed – from crazily good sushi to the best smash burgers we've ever had. We were also introduced to one of the main things we want to bring to diners in Newcastle, and that's the space and vibe being cool and easy, as well as being accessible to everyone.
We came back to the UK and returned to the restaurant on the Isle of Arran, but both felt we wanted to push ourselves out of our comfort zones and started applying to every Michelin-star restaurant we could. We both knew we had skills that needed polishing and thought being in a Michelin-star environment was the best place for it.
Tell us about Motus. How did it all come about?
Motus is a pop-up dining experience created during lockdown, and the idea came to us when we started to wonder what the hospitality industry in Newcastle was missing. We wanted to offer the best service and atmosphere for people to enjoy amazing food, and for them to understand it doesn't have to be formal and stuffy, or cost a small fortune. We also wanted to make what we do accessible to all, whether that be through cost, or the way we lay out the menu and descriptions. We wanted guests to feel like they have come to our home for the evening.
Our aim is to introduce a lot of our diners to their first steps to becoming foodies, and enjoying an experience rather than just a shrug of the shoulders saying "yeah, that's nice". We want people to be excited about coming to Motus and so we think about that when we make each decision about the food, music or even the colour and smell of the candles scattered around the venue.
'We want people to be excited about coming to Motus and so we think about that when we make each decision about the food, music or even the colour and smell of the candles scattered around the venue'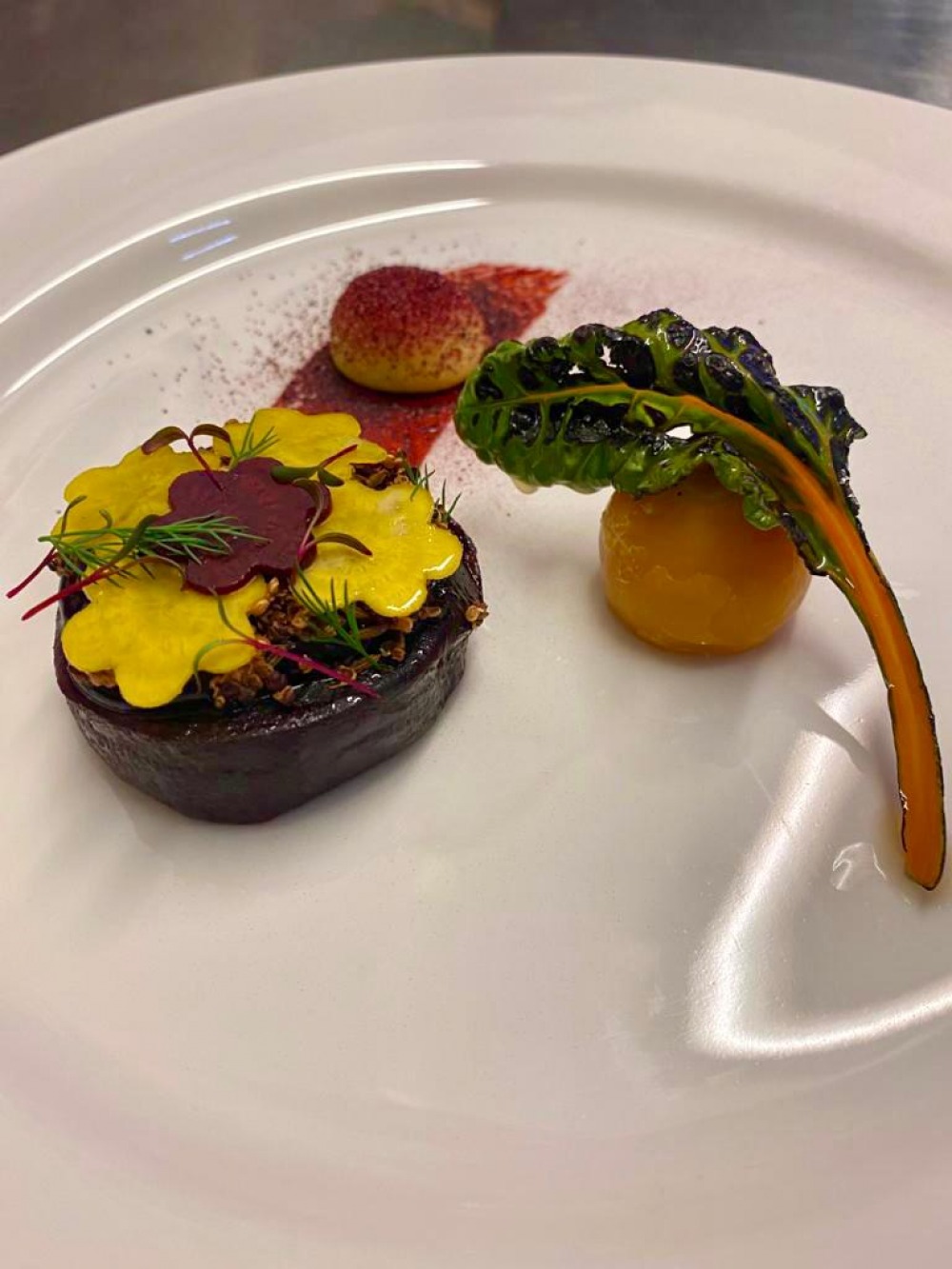 What can people expect from your events?
There are a few permanent features which we want our guests to experience – we aim for them to be relaxed in the environment with minimal distractions. We don't really have a food style and don't want to pigeon hole ourselves just yet as we are happy to always keep exploring different ingredients, flavours, producers and techniques. That's the great thing this pop-up project is allowing us to do – we learn and explore and keep moving.
Why did you choose The Cycle Hub as your pop-up location?
We viewed and reached out to a lot of places around Newcastle. We were close to starting with another location and on a whim got in touch with Jill Maddison at The Cycle Hub. They have a lovely warm space and an amazing team who have been giving us loads of advice and nudges in certain directions.
Do you have plans to make your pop-up permanent?
Yes! If we think people are enjoying our events and there is a big enough buzz and need for this particular style of restaurant then we would love to. The pop-up is a great way of getting valuable feedback and polishing our offering. At the minute Motus is a side hustle for both of us as we primarily work for Kenny Atkinson at House of Tides, and have been there for four years. Motus has exposed us to many different challenges we don't typically see in the everyday job.
Where do you find inspiration for your dishes?
Inspiration comes from all over the place – it can be something out of the ordinary that we want to showcase or something in season we want to highlight. We also love the artistic look of dishes that we see on social media and challenge ourselves to create similar-looking dishes, but with our own elements in there. We're always trying to learn and challenge ourselves.
What's your favourite ingredient to cook with?
It changes all the time, but at the moment daikon seems to be making its way onto our menus a lot. When it's raw, it's crispy and has a lovely mild peppery radish flavour but when you cook it, it becomes sweeter. We love using it to balance our dishes.
Where do you like to eat locally?
Newcastle's food scene is booming and we absolutely love the vibe around the city. We have a long list of recommendations we give to our guests but a few of our favourites are Riley's Fish Shack, Flint Pizza and Khai Khai.
Favourite meal ever?
Parmo!
For information and pop-up dates follow on Instagram @motusdining